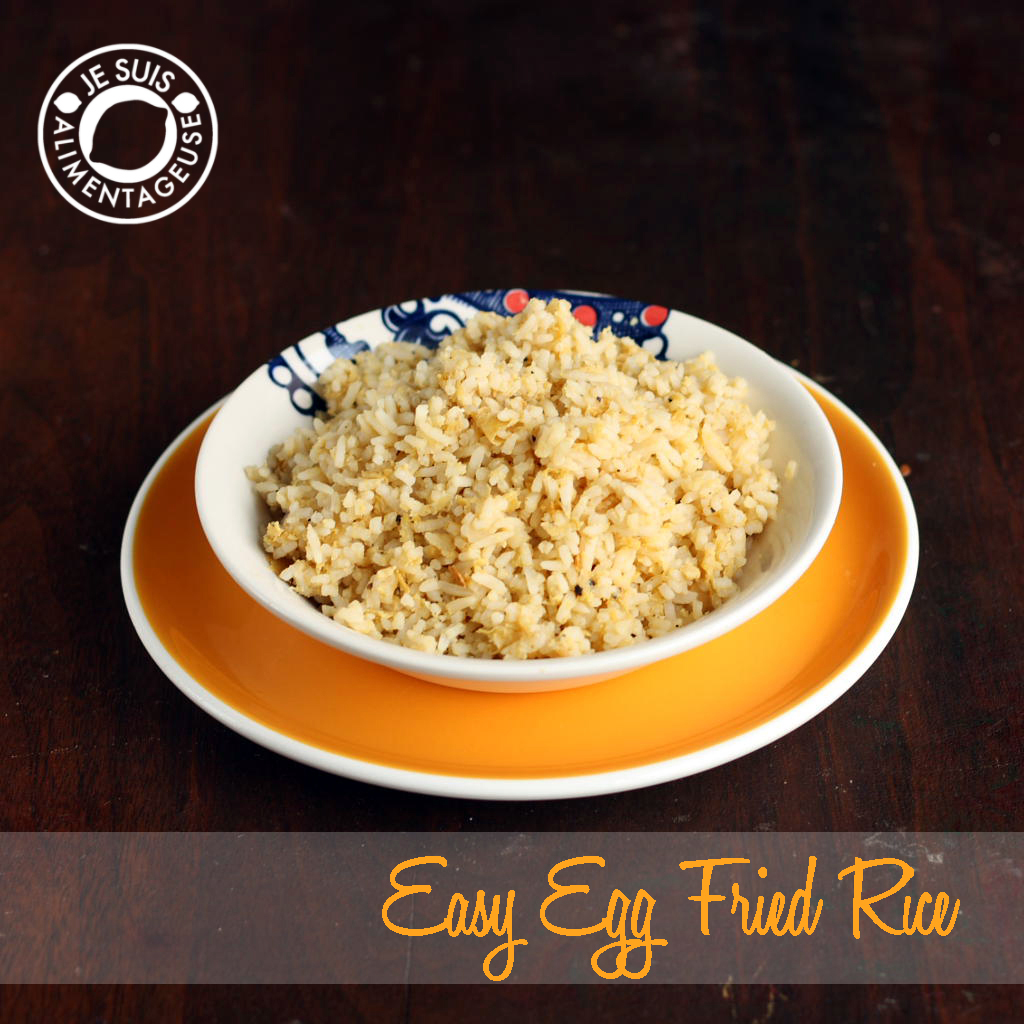 I'm on a let's-show-you-what-I-had-for-breakfast-today spree. Whenever I have too much leftover rice from the day before, I turn it into egg fried rice for breakfast, because thats what Vietnamese people eat. It's so good, and it's pretty much the same as having eggs and toast for breakfast, except instead of having bread as your grain, you're having rice. If you're health-conscious and you're eating brown rice, you can easily use your cooked brown rice for this as well.
I used to make this a lot when I went to potlucks because it was cheap and quick. People always loved this stuff, which is odd to me because this is as common as toast is for Viet people. But hey, it's tasty. Chris loves it when I make this.
For sodium-reduced diets, just cut back on the amount of soy sauce. But rice is pretty plain and so is the egg, so generally I put a lot of soy sauce in for flavour. To make it gluten-free, just make sure that the type of soy sauce you're using is GF, soy sauce can be tricky that way. Hidden gluten. You sly soy sauce, you.
For extra nutrition, feel free to add frozen peas and carrots, just cook them in boiling water before adding them to the mixture. If you do this, make sure you -drain well-. Otherwise you'll have pretty soggy rice.