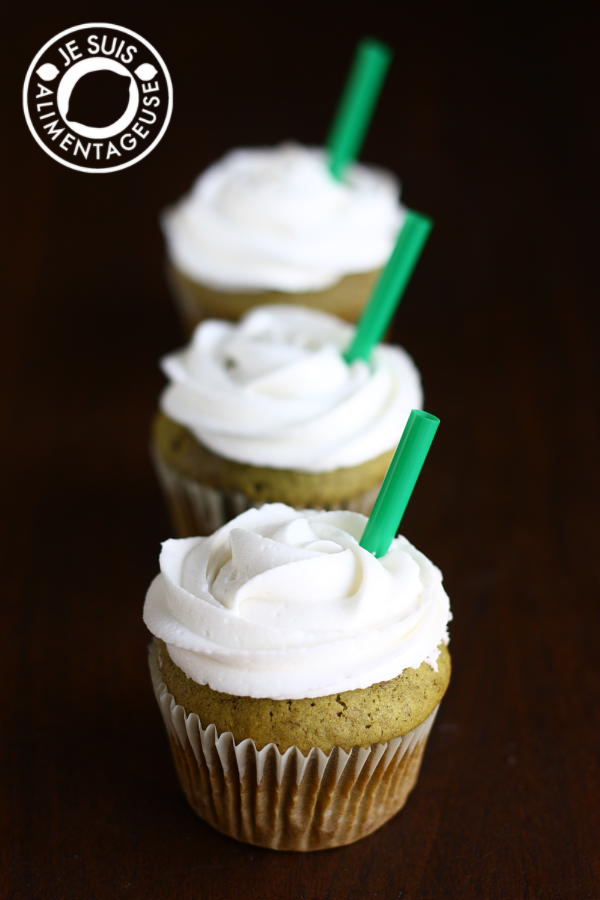 Before I get into these vegan green tea cupcakes, I want to talk about my fitness progress. A few posts ago, I talked about my body image issues and my struggle with my self-esteem. In that post I kind of mentioned that I would be implementing some sort of a fitness plan for myself to improve my health, body, and self-esteem. I can definitely say that I've been keeping up with my regiment.
For the first week, I did the following:
20 crunches,
5 push ups (but I resorted to push-ups from my knees instead of my toes),
20 mountain climbers,
30 second plank, and
50 jumping jacks.
The following week:
30 crunches,
7 push ups (two of them were real ones, the other 5 were wimpy ones from the knees),
20 squats,
30 lunges,
75 jumping jacks,
30 second plank.
Week 3 has started and with my intermittent swimming over the past 3 weeks (30-45 minutes of laps):
3o crunches

10 push ups (real ones!)
20 bicycle crunches (for obliques)
20 squats
30 lunges
80 jumping jacks
30 second plank.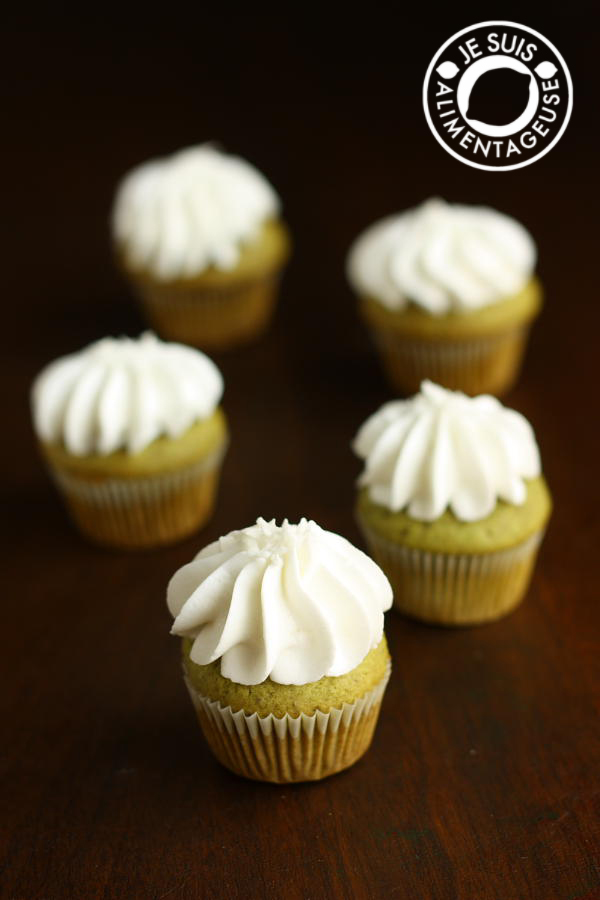 I've started to see an improvement in my arms mostly, and my abs are peeking through my belly. I feel stronger, especially with my quads, and I'm working to improve my glutes because I want a butt. Hopefully by the end of the summer, I'll be toned and feeling good in my own skin.
While I haven't particularly changed my diet that much, I've increased my water intake to at least about 4-6 glasses per day—not the recommended 8 cups—but a person can only frequent the bathroom so many times before it seems ridiculous. I've stopped drinking juice (this habit I dropped since around Christmas because juice just got too heavy to carry home from the grocery store). Over the winter season, I developed a small obsession with loose leaf teas, particularly green teas and variations of earl grey. Now drinking tea in excess is not great for you, but regularly and moderately, I see a lot of health benefits, including hydration, antioxidants, and detoxing agents.
That's enough about my exercise and diet though. And excuse me as I harness my outer asian and drink my tea.
I'm not a huge coffee person. I like the taste, but I get too jittery and hyper whenever I drink it. (Vietnamese coffee is a weakness of a mine, but I'll get into more about that next week). However, I've always liked my tea; usually strong and without milk or sugar. So whenever I go to Starbucks, I usually just get some sort of frappuccino or a tea latte—my favourite being a London Fog. I thought, why not turn a frappuccino of some sort into a cupcake? So I polled my followers on instagram and facebook, and green tea flavoured cupcakes were the most popular in demand. I love matcha powder and green tea ice cream is one of my favourite flavours, so I thought, CHALLENGE ACCEPTED.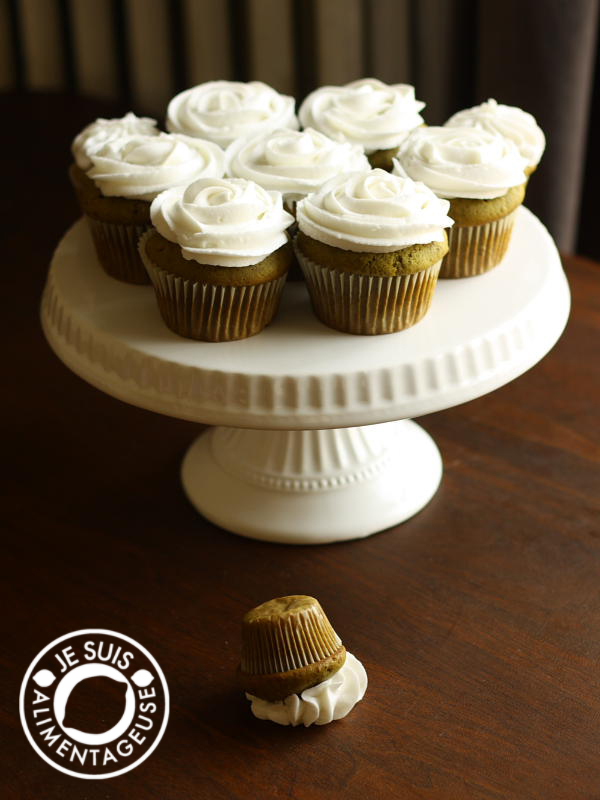 I was so sad that one of my cupcakes fell over, I wanted to document the little "splat" I heard when the cupcake hit the table. The light in this photo is a little dark, but I also wanted to show the underside of the cupcake to show the colour. I added a fair bit of matcha powder to get a strong flavour and a strong green colour in the batter. I originally had a coconut whipped cream topping, but that failed horribly, so I opted for a classic American frosting made with shortening instead of butter to keep it vegan and to have a pure, white colour in the frosting. I didn't really care much for it, because I find buttercream in general too sweet for my tastes, but these received positive reviews, frosting and all.
I looked through so many recipes of cupcakes. A ton had extra egg whites, some actually steeped the milk in green tea, and those options just sounded too complicated for me. I came across some recipes that used a vanilla cupcake recipe and replaced the vanilla with matcha powder, and I thought, "GENIUS". I have a delicious vanilla cupcake recipe that I can convert into this delicious concoction. To complicate things further, I wanted to make them vegan (I also ran out of eggs). With my vegan success from my coconut cupcakes, I decided to go with the flax meal to replace eggs as a bonding agent in the batter. The cupcakes turned out beautifully; moist, fluffy, and light. A perfect texture and crumb.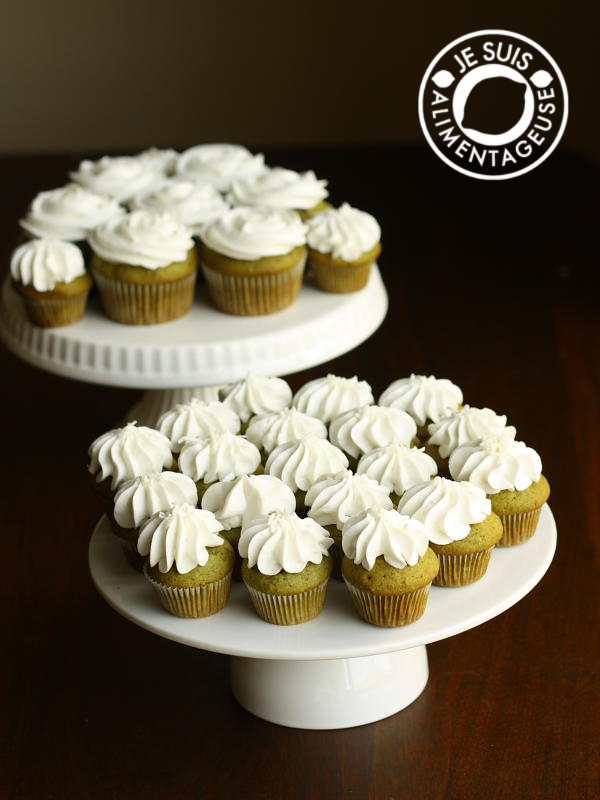 Since I made these for my roommate's birthday, I needed to make an aesthetically pleasing buttercream to display for her party. The shortening-based buttercream ensured that it would stay put even in the hot weather, and that the frosting would pipe well on to the cupcakes. My roommate LOVES mini cupcakes, so I made a bunch of mini ones for her (24 mini cupcakes) as well as a batch of regular sized ones (12 cupcakes) for my photos.
So there you have it. A Starbucks frappucino turned into a cupcake. The only way to make this better is to successfully make the frosting into a coconut whipped cream instead of the shortening-based buttercream, but alas. Coconut whipped cream and I are not friends in the kitchen.
For those who are curious: the regular cupcakes are rose-piped with a 5 star open tip (1M Wilton I believe) and the mini cupcakes are piped with a 12 star closed tip. I sprinkled a little coconut on top to cover the middle piping smudge that the tip leaves behind.