I'm in Pennsylvania visiting some family, and thankfully they have slightly cooler weather, albeit it's still as humid as Toronto. Thankfully my aunt's husband works in A/C and HVAC and their house is wonderfully cool. It's a nice change from my little apartment with the little A/C unit that couldn't. So as you all turn on the BBQs and grills, here's a little roundup of vegetarian summer recipes, because I LOVE summer round ups and grilled food, but the stuff I see always has tons o' meat =(
And because I love soup so much, I added a couple soups (most do not involve an oven, just a stove top), and the gazpacho sounds like a lovely cold soup to enjoy out on the patio. If you'd like to pin any of these recipes, please go visit the blogs from which they originate (click on the link below or the photo) and show those blogs some love! Also, if you'd like to see other recipes that are summer-themed, check out my Summer Round-Up Pinterest Board! I'll be continuing to pin stuff onto that board so follow for other vegetarian summer deliciousness.
Scroll down for drinks, then further for savoury dishes, and sweets at the bottom!
DRINKS
Mocha Frappuccinos from Chocolate, Chocolate and More
Post Workout Tropical Smoothie from Happy Food Healthy Life
Orange Julius Recipe from Something Swanky
Party Punch from Chef in Training
Watermelon Lemonade Margaritas from Crazy for Crust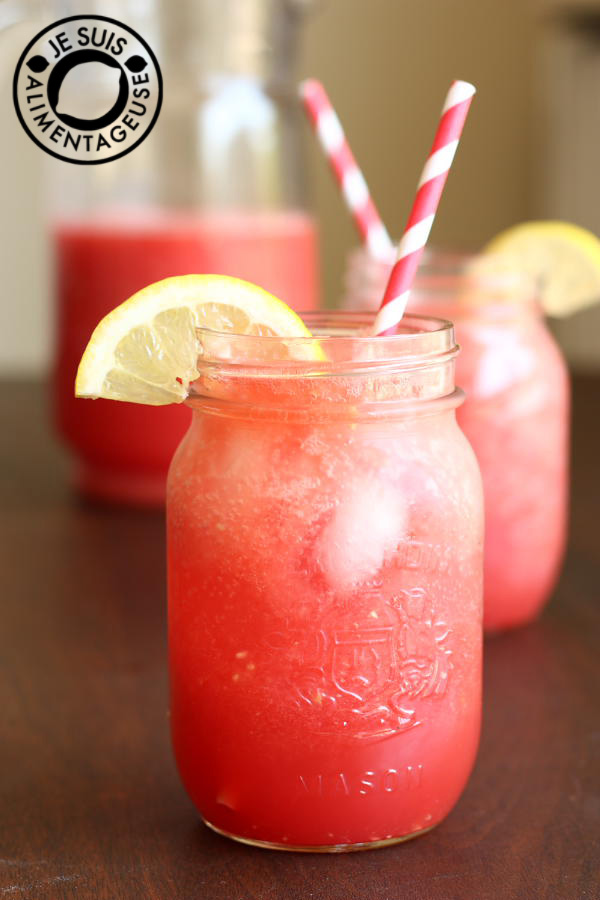 Jalapeño Margaritas from Wine and Glue
SAVOURY
Curried Leek and Zucchini Soup from Katie at the Kitchen Door
The Ultimate Veggie Burger by The View from Great Island
Stuffed and Grilled Portobello Mushrooms from Country Spoon
Gazpacho with Roasted Red Pepper from the Multiculti Kitchen
Sriracha-Spiked Street Corn by Camille Styles
Arugula Pistachio Spaghetti from Bueno Vida 
Panfried Crispy Chickpeas with Lime from Inquiring Chef
Green Pea Cream Soup by Alena Kogotkova
Grilled Mushroom Sliders from La Kocinera
Lemony Pasta with Peas, Fresh Herbs & Feta from Jilly Inspired
Green Goddess Soup from Lavender and Lovage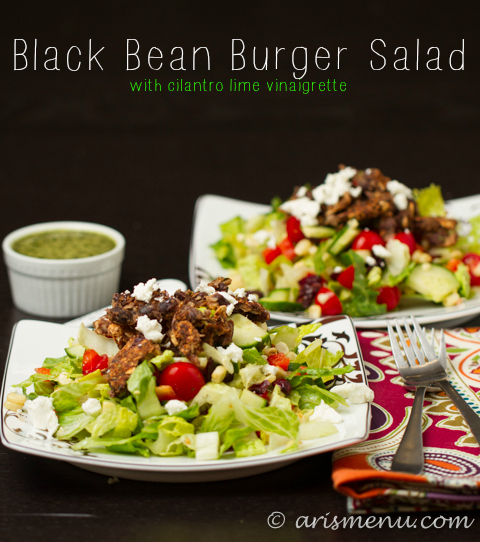 Black Bean Burger Salad from Ari's Menu
SWEET
 Blueberry Kale Pops from Oh My Veggies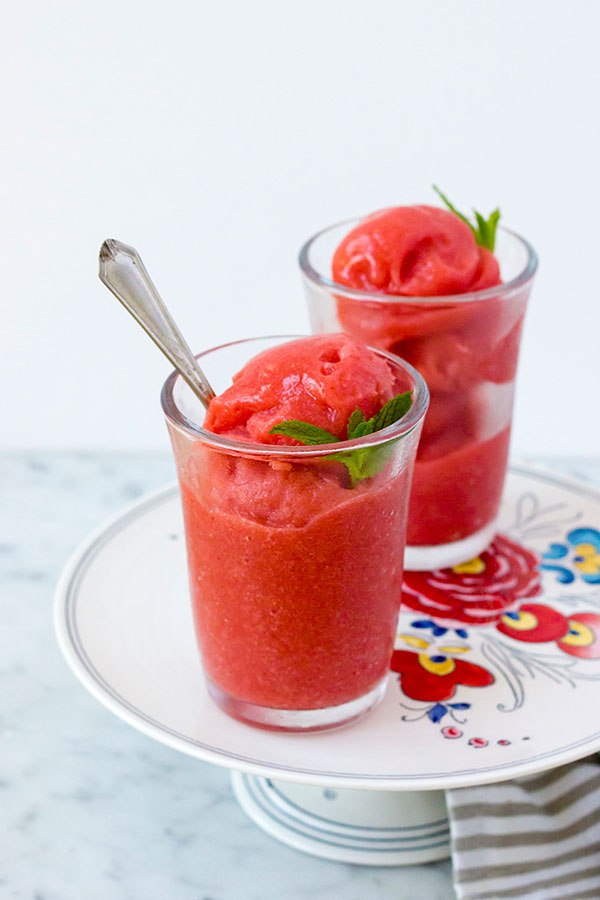 Strawberry Cantaloupe Sorbet from Kitchenette
Port Plum Glazed Cookies and Vanilla Cream
Lemon Blueberry Ice Cream from Diethood
Pina Colada Ice Pops from Kirbie's Cravings
Watermelon Sorbet Slices from Kirbie's Cravings
Watermelon Lime Slushy Sorbet from The Edible Perspective
Red Fruit Salad from Pip and Ebby
Strawberry Sour Cream Ice Cream from The Messy Baker
Mixed Fruit Popsicles from Design. Bake. Run.
Banana Nutella Fudgesicles (by me!)