Holy moly, I cannot believe it's been two years since this little corner of the Internet was born during exam season during the third year of my undergrad. My very first post consisted of me using up some old bananas to make these Jamaican Banana Fritters. It was on a simple Blogspot site with an orange background. Then, I graduated last year to wordpress.com, and then finally in January, moved to a self-hosted site where I manage and maintain the website myself. I've gone to having 100 views per month, to over 20,000 views a month!
I've learned so much over the past two years, and so much about me has changed. I've become vegetarian for over a year now and I feel healthier and more mindful of food allergies. I've definitely improved my photography and recipe writing skills. I've even participated in bake-offs!
So I want to say thank you, to my readers, friends, family, and fellow food bloggers for all your support and guidance as I navigated my way to being about to create my own website. My method of procrastination has turned into a hobby and a valuable skill set: photography, web design, social media writing, food writing, marketing, and graphic design. To celebrate, I've compiled 40 donut recipes (since my first post ever was a donut). So please like, share, comment on all these beautiful donut recipes that look amazingly delicious!
1. Baked Chocolate Hazelnut Crunch Donuts from The Little Epicurean
2. Baked Coconut Doughnuts from Kitchen Confidante
3. Caramel Fleur de Sel Doughnuts by Esskunst Food Coaching
4. Vanilla Cream-Filled Doughnuts from Brown Eyed Baker
5. Classic Yeast Donuts by Two Peas and a Pot
6. Chocolate Filled Donuts with Passionfruit Juice from Vegetarian by Lakshmi
7. Orange Chocolate Chip Donuts by Food Done Light
8. Yeasted Whole Wheat Donuts from My Kitchen Addiction
9. Mexican Hot Chocolate Donuts with Toasted Marshmallow Frosting by Bakingdom
10. Apple Cider Glazed Donuts by Cherry Tea Cakes
11. Chocolate Glazed Espresso Donuts by The Kitchenette
12. Fruit-Filled Puff Pastry Donuts by The Comfort of Cooking
13. Chocolate Eclairs with Vanilla Bean Creme Patissiere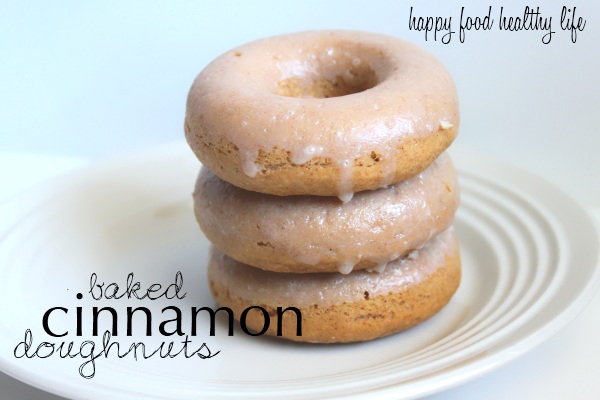 14. Baked Cinnamon Doughnuts from Happy Food Healthy LIfe
15. Vanilla Bean Baby Doughnuts by Sprinkle Bakes
16. Coffee Time Donuts with Chocolate Glaze by Chocolate, Chocolate, and More
17. Chocolate Dipped Peanut Butter Donuts by Crazy for Crust
18. Cheater's Mini Donuts by Pint Sized Baker
19. Chocolate Guinness Donuts by Sweet Twist of Blogging
20. Pumpkin Spice Doughnut Bites by Flippin' Delicious
21. Baked Buttermilk Donuts by Melissa's Cuisine
22. Baked Apple Cider Cinnamon Donuts by Hezzi-D's Books and Cooks
23. Blueberry Meyer Lemon Glazed Donuts by Arctic Garden Studio
24. Olive Oil Donuts with Dark Chocolate Glaze and Sea Salt by Blogging Over Thyme
25. Mini Donut Pops by Love from the Oven
26. Nutella-Filled Sugar Donuts from Buns in my Oven
27. Beignets by Jo Cooks
28. GF and Vegan Mint Chocolate Cake Donuts by Pure 2 Raw
29. Burnt Caramel Sea Salt Donuts by White on Rice Couple
30. Apple Cider Donuts with Apple Bark by Alana Bread
31. Chocolate Donuts with Blood Orange Glaze by Heather Christo Cooks
32. Samoa Donuts by Top with Cinnamon
33. Sweet Potato Rice Donuts by Beyond Kimchee
34. Mandazi African Donuts by Jo Cooks
35. Pumpkin Doughnuts with Maple Cinnamon Glaze from Kirbie's Cravings
36. Pumpkin Doughnuts with Maple Cinnamon Glaze by Free Eats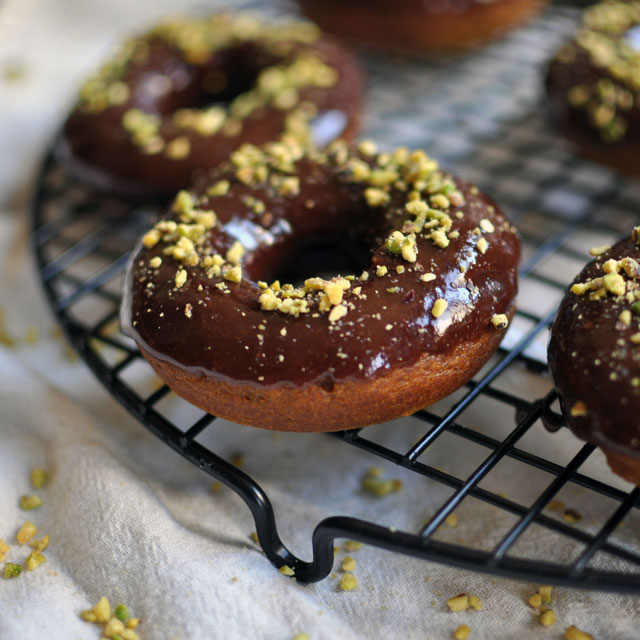 37. Baked Pumpkin Donuts with Chocolate Glaze and Chopped Pistachios by Turntable Kitchen
38. Baked Strawberry Donuts by Cooking Classy
39. Banana Donuts with Cream Cheese Frosting by Real House Moms
40. GF and Vegan Mini cake Donuts by 86 Lemons