Sometimes I feel like I make so many banana recipes on this blog. I keep trying to find different ways of using up my overripe bananas. I've googled it more times than I know. I thought, you know what? It'd be good to collect my banana recipes for you folks to see =) So here's a countdown to my favourite banan recipes!
10. Banana Bread
Not my favourite recipe, but I reduce the amount of sugar in it so I didn't feel as guilty. Baking it in the bundt pan made it cook too fast for the time I put it in, so I suggest just putting it in a normal loaf pan for ultimate deliciousness =)
9. Banana Chocolate Chip Cookies
These cookies are super soft and pillowy because of the banana in them. I made these for my volunteers when I worked for Foot Patrol and they ate these up the second I opened my container. Chris also loved em and probably ate about four. That's how I know they're good ;)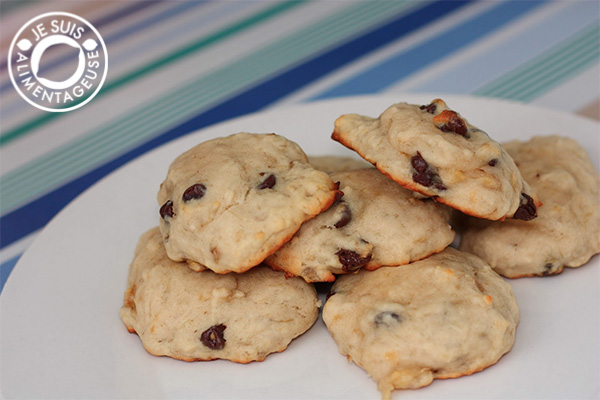 8. Banana Cupcakes with Honey-Cinnamon Frosting
I ran out of icing sugar, which explains the weird consistency of the icing below, but use regular icing sugar and it states phenomenal! I sold these for a fundraiser and we sold every one!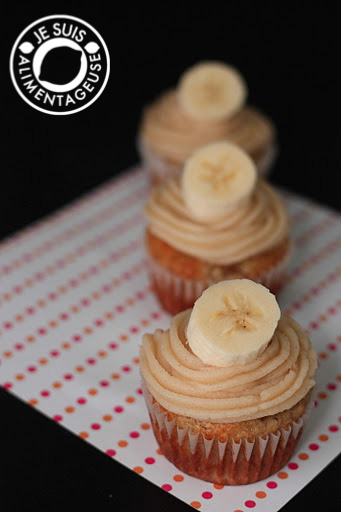 7. Crêpes
I love filling crepes with hazelnut chocolate filling and bananas! They're reminiscent of my time in Quebec =)
6. Banana Puffs
Banana donuts with banana cream! These are really great fresh and hot from the fryer. Chris also ate a bajillion of these =P
5. Jamaican Banana Fritters
My very first post ever! Another version of the banana puffs above, but these ones have delicious chunks of banana and are great for a snack with coffee or tea.
4. Chocolate Banana Breakfast Smoothie (Vegan!)
Nothing like a vegan smoothie packed with fibre to spruce up your day =) Use an overripe banana as a sweetener instead of sugar!
3. Caramel Banana Upside-Down Cake
This cake is the fluffiest, most moist and decadent cake I have ever made. I reduced the amount of sugar and butter in the recipe so you don't feel nearly as guilty. Although the caramel on top is worth the guilt. =P
2. Banana Chocolate Cupcakes with Banana Cream Cheese Frosting
Fluffy, dreamy cupcakes with creamy banana cream cheese frosting. These blew my mind they were so good =)
1. Chocolate Banana Creamsicles
Nothing like vegan, sugar-free, and guilt-free creamsicles for the summer days.