It's been a very interesting year on JSA, and I've sort of transformed from a sweets/baking blog, into a vegan/vegetarian lifestyle and food blog. And according to my stats, you guys are loving it. So I've decided to come up with a Top 10 Vegan Posts on JSA roundup for you viewing pleasure, and I'll share some vegan recipes that I've found while perusing Pinterest and foodgawker that may show up on JSA later on =)
Fighting Temptation
And for my Weight Loss Wednesday post today, the focus is on fighting temptation. And as a vegetarian who is trying to transition to vegan and someone who's sort of fallen off the exercise wagon (I'm starting again as soon as I click "Publish" on this post!), there are so many freaking temptations it's not even funny.
Temptation 1: Chocolate. Oh my god. Why is there so few options for cheap, ooey-gooey, craving-satisfying chocolate? Heck even this bag of dark chocolate M&Ms I caved into buying has lactose in it. Ugh. Not a very good vegan so far.
Temptation 2: Dairy. Cheese. Yogurt. Smoothies with yogurt. Yes, yes, I know about soy and coconut dairy. Fun fact, I'm allergic to soy dairy. So I drink almond milk and then I'm good. But yes, dairy in pastries, dairy in sandwiches. Luckily for me, I'm really noticing the effects that dairy has on my probably lactose-intolerant digestive system, so that's incentive for me to go vegan.
I've been told to take lactose pills and enjoy dairy. No no. Don't like pills.
Temptation 3: Eggs. These are surprisingly hard to resist. Lately I've been buying free range, so I feel a bit better about my choices, but eggs in the morning are actually super delicious. I love runny yolk. It's a problem. And eggs benedict. Mm. So good. But yes, I do realize I am eating unfertilized eggs that could turn into baby chicks and that makes me sad.
I'm working on it, guys.
Even on a non-vegan scale, there is so much temptation to resist. Coming back from Brazil, where I ate brigadeiro almost everyday, and BlissDom Canada, where I ate so much candy in a period of two days, I'm trying to get back to my routine. I'm still craving chocolate, and I'm not going to lie, there's an open bag sitting beside me, and an empty bag of Turtles on the other side of me from last night.
What I'm really saying here is, well, it's okay to cave into temptation a little bit, but it's important to resist overindulging and staying true to your goals and routines. I've gained 3 lbs (so yes, all the weight I lost from this summer) since leaving for Brazil, and I just checked this morning, and somehow I lost 2lb again, with very little exercise. What?
Body, I don't get you.
But I digress, here are the top 10 vegan recipes on JSA!
This is an awesome base recipe for vegan overnight oats. You can customize the flavours and make it as healthy or unhealthy as you want it to. I like to put it in a jar so that in the mornings, I can just grab and go, and deal with people staring at me on the subway. Go ahead, stare at my delicious and nutritious breakfast.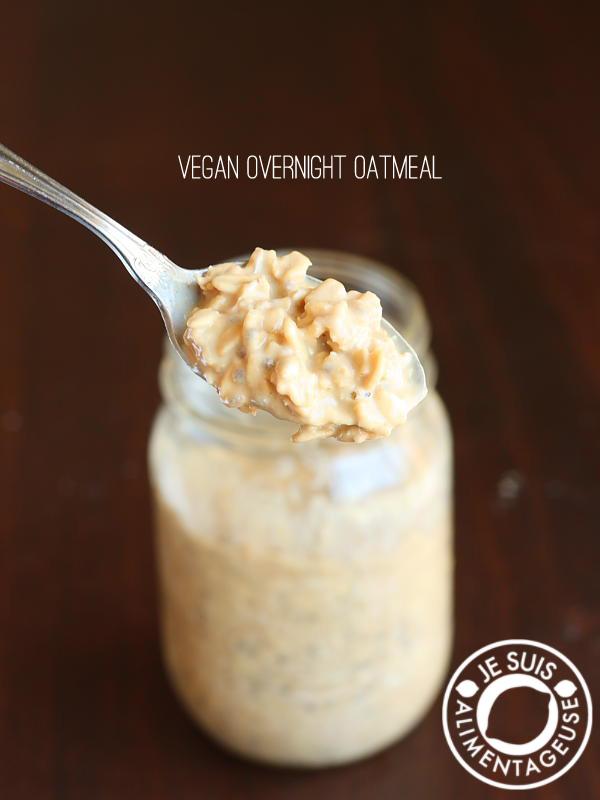 These were my breakthrough recipe into the vegan world. I baked these for the Toronto Vegetarian Association's Vegan Bake-Off and they won 2nd place in my category, and 2nd place for presentation! Yay! This is also where I discovered Earth Balance and that Redpath Sugar is vegan!
I think I love avocados just as much as I love lemons. I grew up drinking these shakes as a kid because my mom and I would order one from the Vietnamese pho restaurants, and we'd delightfully indulge in the mellow and smooth avocadoness in the smoothie. Looking back on it, I don't think my mom would have given herself the opportunity to drink these if it weren't for me. But we would share the smoothie back and forth and she'd always let me have the last sip.
We'd make it at home, a bit healthier and without the sweetened condensed milk (to be fair, that's the best part), but since I've been avoiding lots of dairy lately, almond milk and a bit of agave nectar hits the spot.
As someone who doesn't like red tomato pasta sauce very much (its often too acidic for me), I've always leaned more towards the creamy alfredo sauce. Now that is not good for me digestive-wise (curse you, dairy!) nor waist-wise (soooo much butter and fat), so this cauliflower pasta sauce is SO good for a faux-alfredo experience. I love it.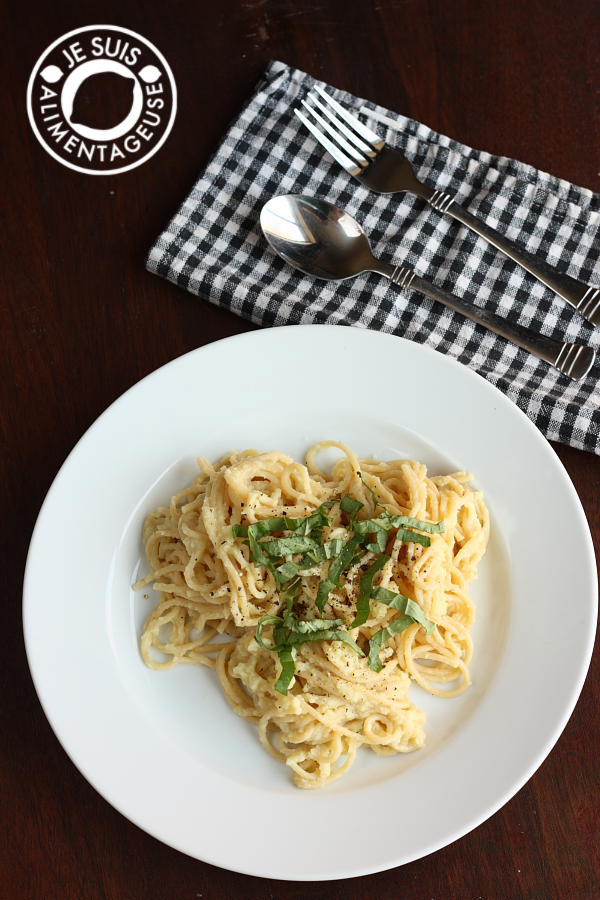 I LOVE LOVE LOVE popsicles. Like I'm a popsicle addict. I often will pick popsicles over ice cream any day. Not only because they're typically dairy-free, but also because I'm also a fruit fanatic. These popsicles are just made from raspberries, strawberries, and a touch of honey (which can be subbed with agave nectar). A must have for those hot summer days, or those days in winter where you really just want a taste of summer.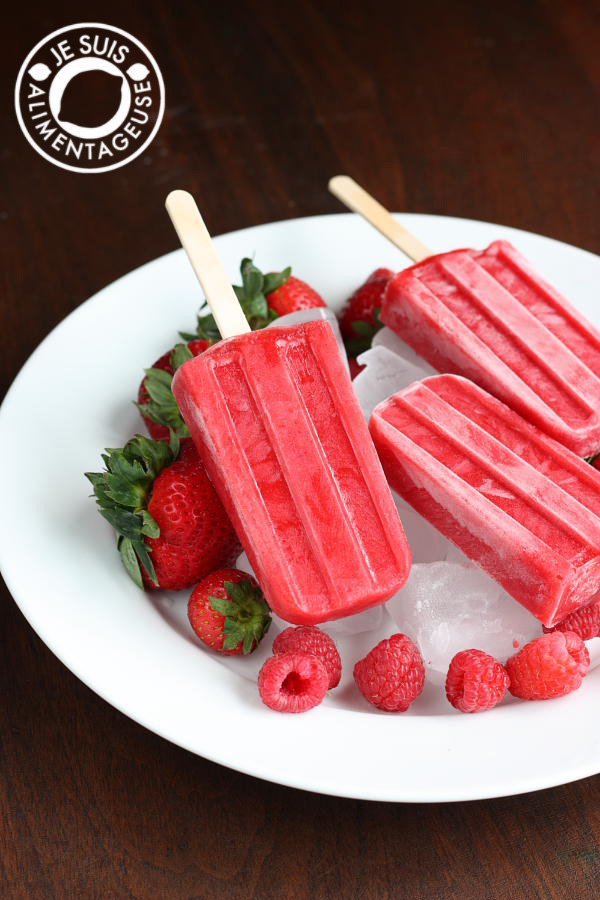 I was actually very surprised at how popular this smoothie was. It's a very indulgent smoothie that's full of great coconut fat and fibre, and it has that classic delicious-and-delightfully-not-that-great-for-you kind of feeling that smoothies have. Honestly I feel a little bit better because I add some fibre in there, but the coconut milk is thick, luxurious, and oh so creamy. It adds that diner-like feel.
I was quite appalled by the lack of easy to follow green tea cupcake recipes out there, let alone vegan green tea. I scoured Google to find one recipe that was semi-easy to follow, but they kept having these odd measurements and complicated ingredients. People relax, they're just cupcakes. I actually found the frosting a little too sweet, and I might try something different next time, but I really liked the cupcake because it had a fairly strong matcha flavour, which was exactly what I was looking for.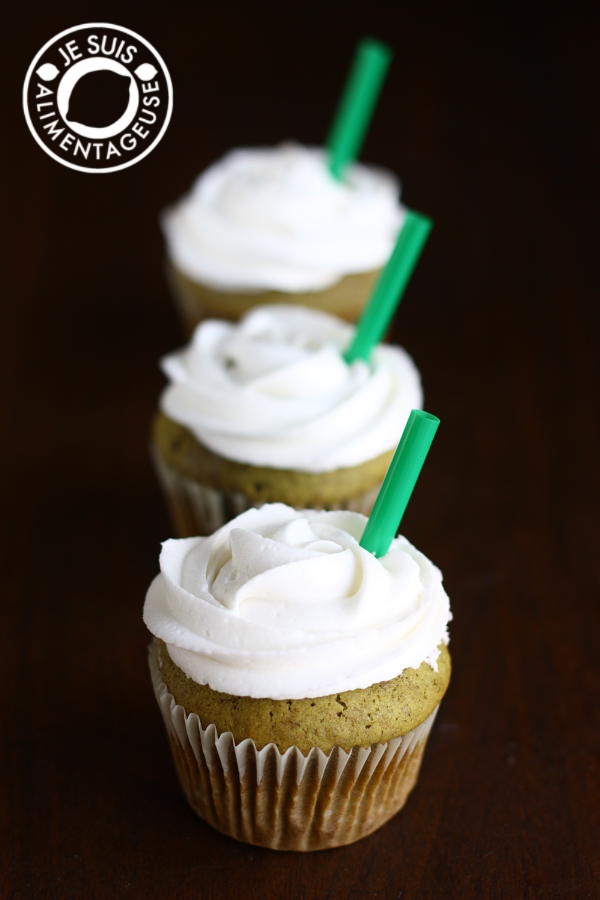 When I got my food processor, this is one of the first things I made. I went nuts for it. Literally. I made almond butter and I ate it within the first two days. Oh my goodness it was delicious. And this stuff went crazy on Pinterest. You guys love the step by step shots.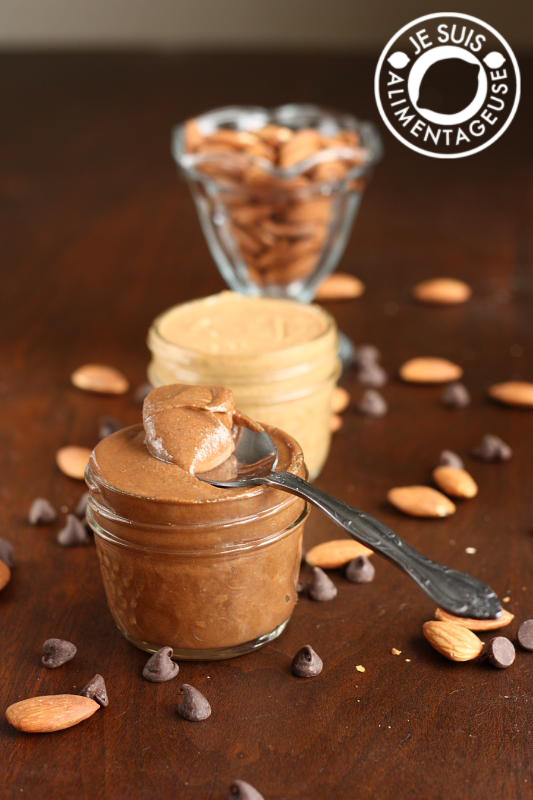 Again, I was appalled by the lack of easy cupcake recipes out there for vegan red velvet cupcakes made with beets. Like I understand beets have a certain chemical structure that get a little messed up when you bake em, but after a little research I found out that if you want them to stay red, you need to make sure you have a more acidic batter, because the basic nature of Dutch-processed cocoa and baking soda makes the red in beets get all wonky. So stick to natural cocoa powder and stick to your double action baking powder instead of single action baking soda. Then you'll get a lovely red cupcake.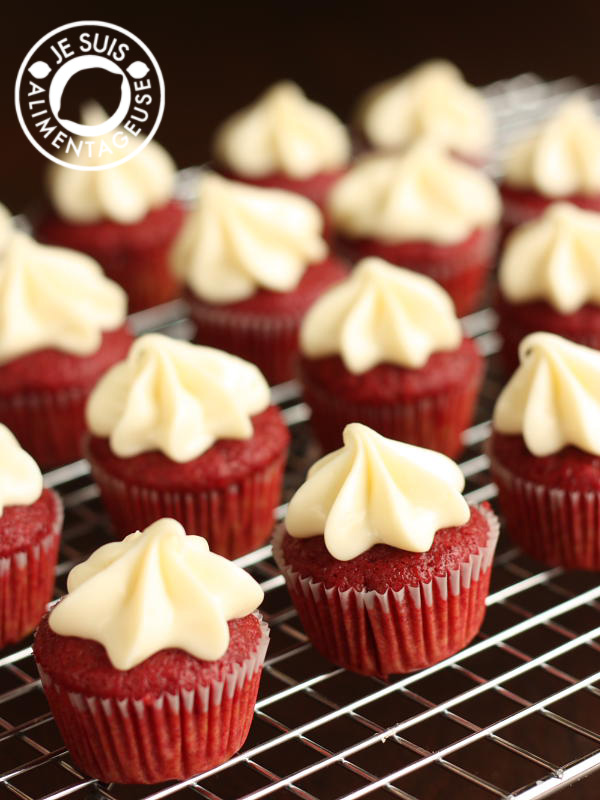 I went nuts for these when I made them. Actually I'm tempted to make them again because they were awesome. But one of things I've missed most as a vegetarian was popcorn chicken. The crunchy, deep-fried deliciousness that is KFC. And when I discovered that I could do that with soy chunks… Oh my goodness. I went banaaaaanas. And so did you. When I first posted these, some vegan tumblrs shared it and I got 3000 hits on the first day, 4000 hits on the second, and 5000 hits on the third. I've never had that much traffic on my blog in 1 day before, and to be honest, I panicked a little because I didn't think my server could handle it.
Hm. I need to make these now I think.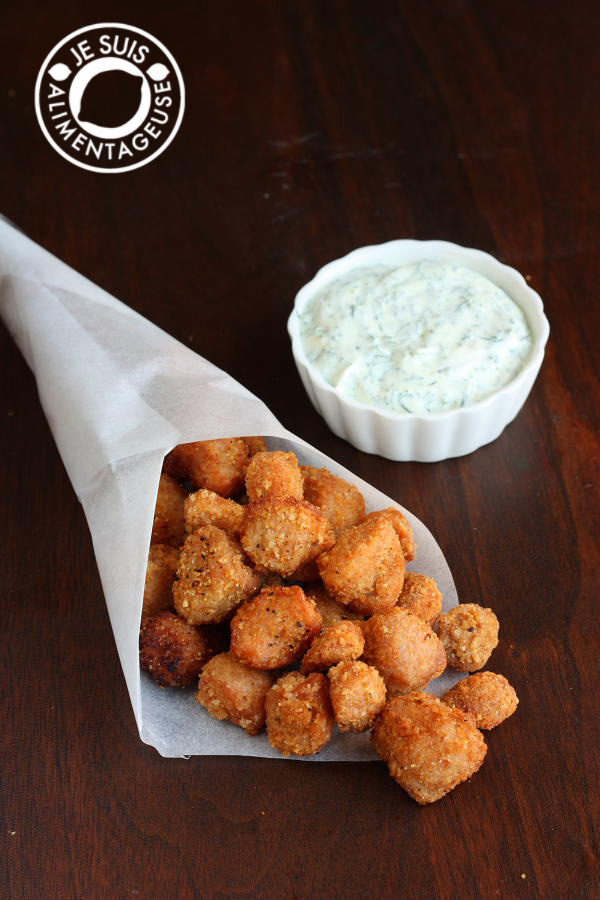 So there you have it, the top 10 vegan recipes on JSA. Now here are some intriguing vegan posts that I've found recently:
And check out my fellow WLW bloggers:
How do YOU fight temptation?