This Vegan Jalapeno Cilantro Cheese ball is super easy to whip up,
and as so much creamy, cheesy flavour!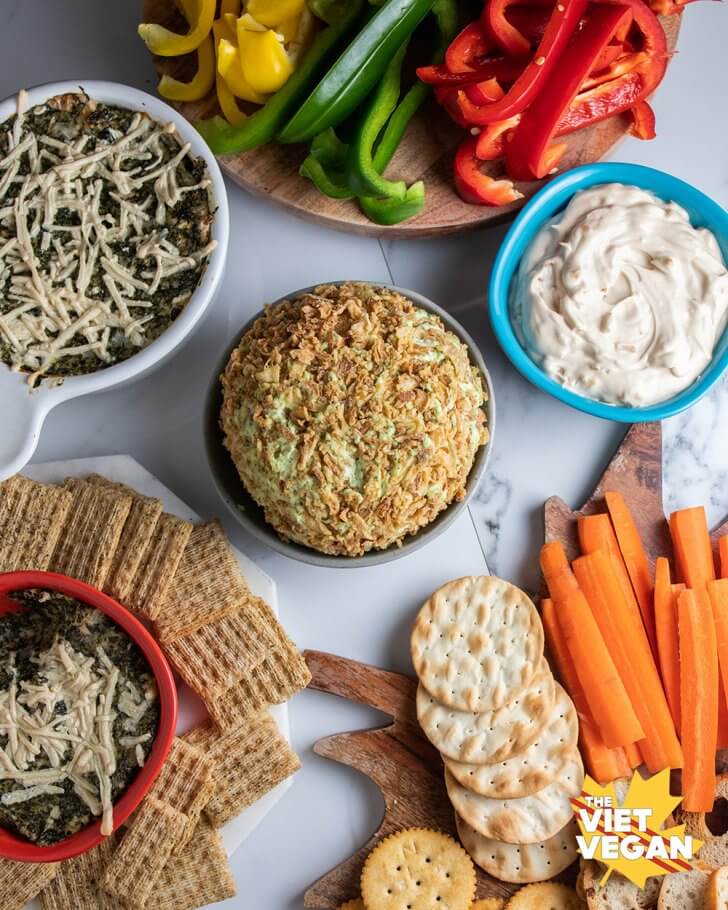 Happy New Year everyone! I didn't think I would have the chance to put out any more recipes or videos, but after playing around with this Vegan Jalapeno Cilantro Cheese ball, I knew I had to get it out to you guys in case anyone needed a last minute appetizer for New Year's Eve! I also made my ever popular spinach dip into a vegan one so I finally had a photo for it, but I'll admit, it's not the most beautiful looking dip compared to the dairy-based one I used to make. But looks aside, all three of these appetizers are sure to be a hit at your party (New Years Eve or otherwise).
Check out my other recipe posts for the more appetizers and the apps you see in the video and photos below!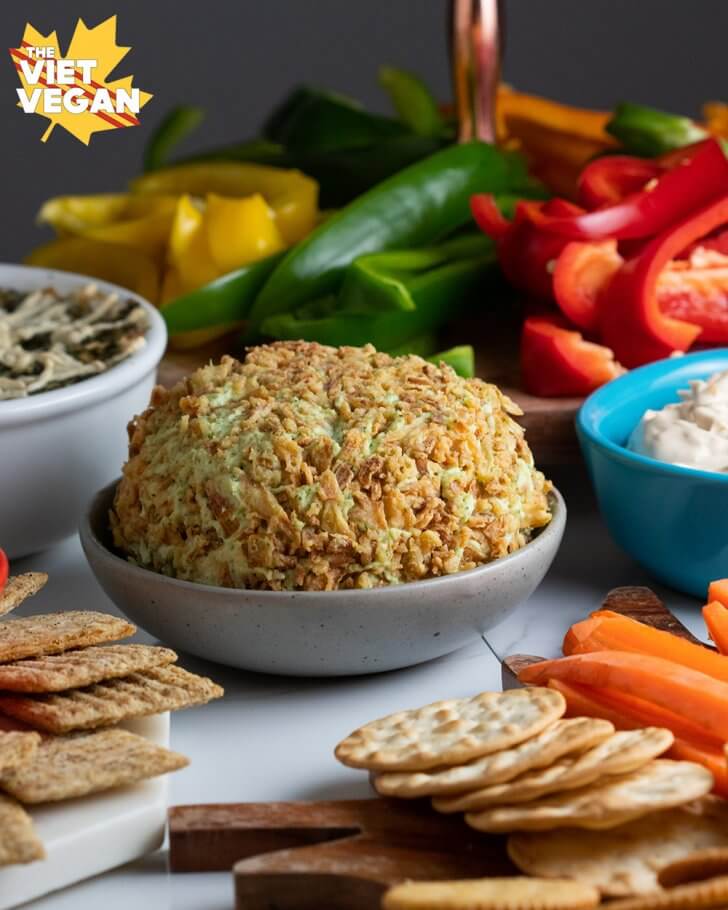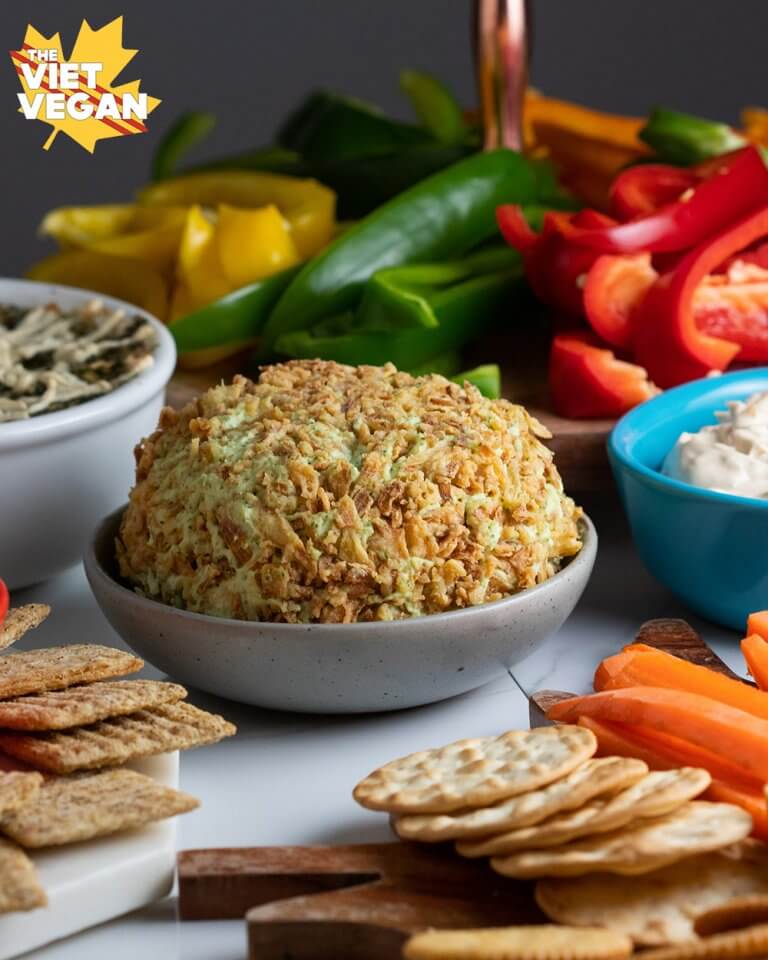 Anyone who's been here for a while knows that I'm generally not a fan of New Year's Eve resolutions. I find them largely annoying because almost nobody ever sticks to them, and so many people delay making changes until the new year. My general philosophy is that if you want to make a change, start that day. But this year, despite my rather vocal resistance about it, I think I'm starting to see the reason why these resolutions start on January 1st.
This past year has been an extremely challenging one for me. I talked about this on Instagram recently about how I've been doing some reflecting, and how I was unhappy with what I've been able to accomplish in the last year. Some amazing things happened (I got engaged!), I got to meet so many incredible people, eat some delicious food, put out some hopefully entertaining and helpful content, but I feel like so much of it has been overshadowed by some of the tougher things that really got me down this year.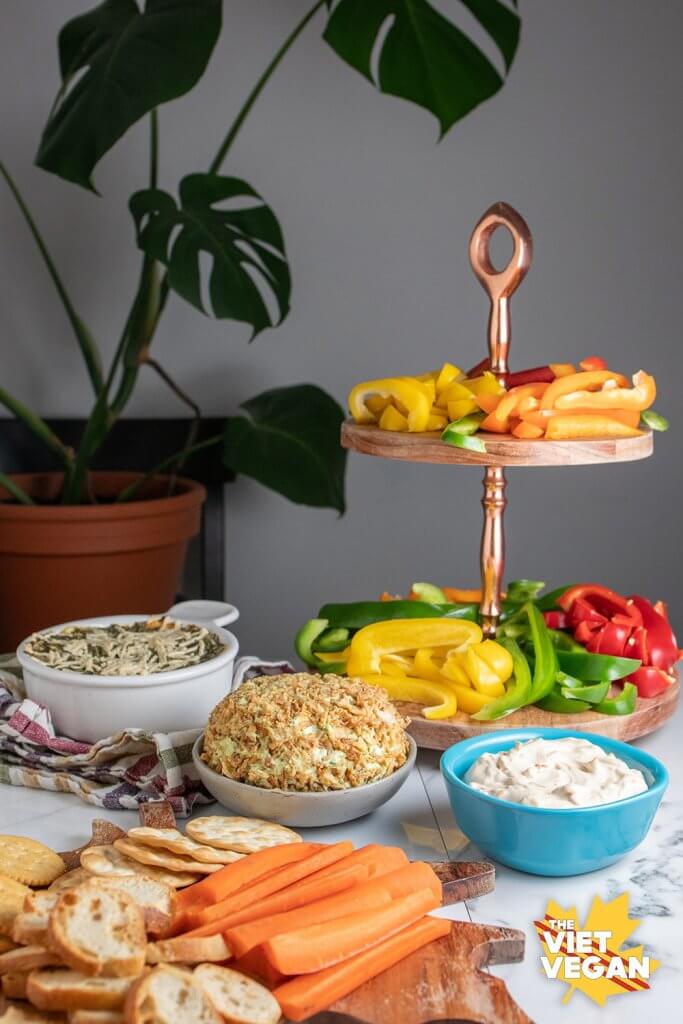 After recovering from family things, drama in my friendships, my eczema, mental health issues and adjusting to trying to do this whole blog/YouTube thing on my own, I didn't get to do what I wanted to do this year. I wanted to write an e-book, a cook book, grow my channel more and post more recipes here, but of course, life happened. I got knocked down again, and again, and I definitely got back up again, but it took me a lot more time than it used to for me to recover.
I've been told I need to be kinder to myself. I know I should. But I still feel like I failed to do the big things I wanted to do last year, so it's my intention this year to set those projects in motion. I mean, I do have a wedding to finish planning, I don't want to be unrealistic here! Writing a cookbook and getting married in the same year might not be the best recipe for my mental health. But we'll see how it goes!
Here's to the new year! May it bring you happiness, good health, and all the strength to do what you need to get done :)
Yield: 6-8 servings
Vegan Jalapeno Cilantro Cheese Ball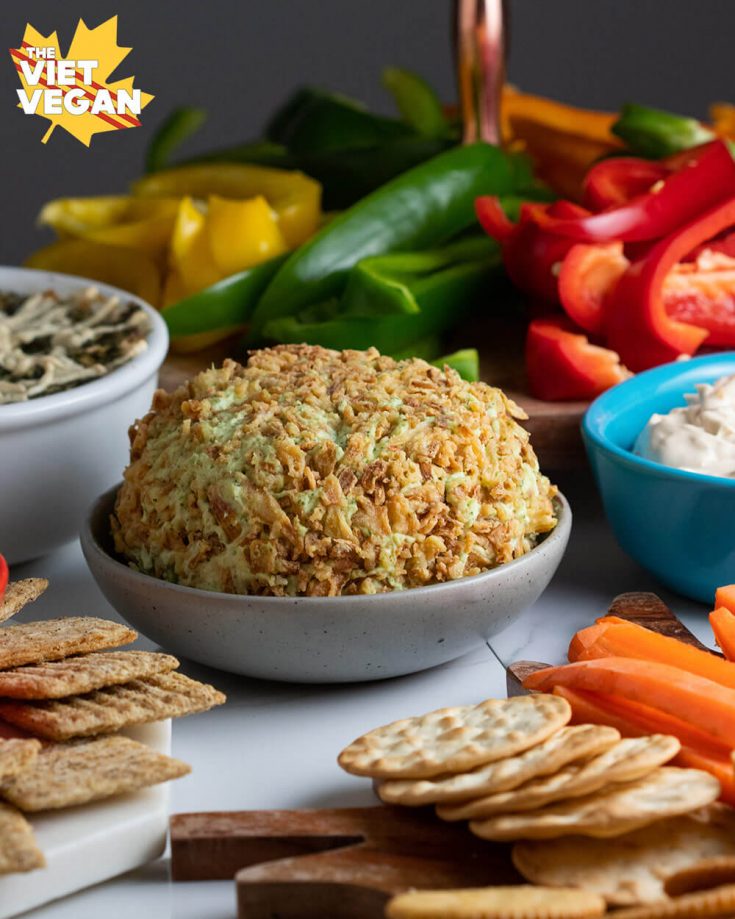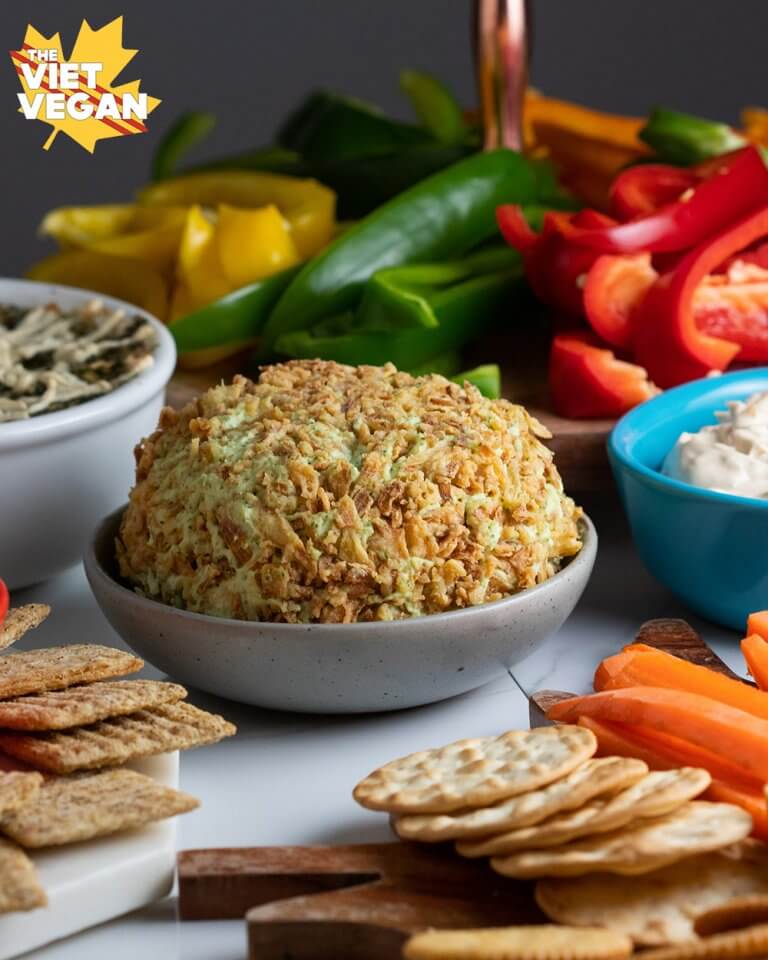 Ingredients
1 Daiya Jalapeno Havarti Farmhouse Block Cheese
1/2 cup fresh cilantro
1/2 tsp garlic powder
1/2 tsp onion powder
1/4 tsp kosher salt
1 cup (1 whole tub/227 g) vegan cream cheese
Optional: 1/4 tsp cayenne pepper powder
Something crunchy to coat (I used fried onions), but you can use toasted almonds, walnuts, cashews, peanuts, cilantro, sunflower seeds, crushed ritz crackers, etc.
Instructions
Either finely grate or use a food processor to blitz the cheese block until it has the same texture as couscous.
Add fresh cilantro, garlic powder, onion powder, and salt, then blitz until well incorporated.
Add vegan cream cheese and process or mix until everything is well distributed.
Form into a rough ball, then coat in whatever outer coating you choose (I used fried onions).
Refrigerate to firm for at least an hour, then serve with your favourite crackers or veggies!