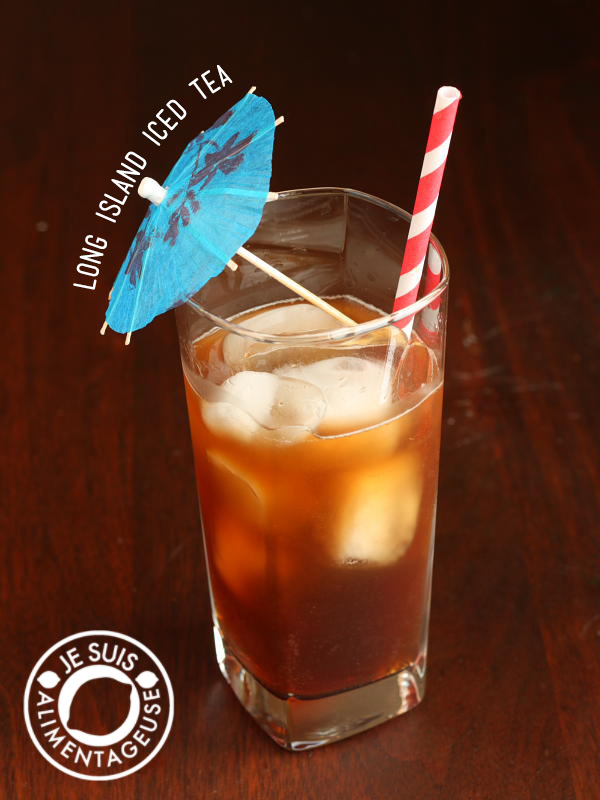 I can't believe it's August already. August is always a happy time for me. It's summer! It's beautiful outside, my birthday is this month, and it's patio season! I haven't really been able to afford to join in on patio season, nor do I have a patio, but I have a glass, and booze, and I can make my own long island iced tea to make this summer full of boozy fun.
Now as someone who doesn't drink that much, getting all five liquors was kind of a hole in my pocket, but the way I saw it was as a long term investment. I have two 24 oz and three mickeys of booze, which is pretty much going to last me forever. I wanted to get a mickey of triple sec, but that wasn't an option. So, if anybody has ideas for drinks to make with triple sec… let me know. Or baking with triple sec. I feel like I might as well just cook with orange peels or something. That'd probably be cheaper.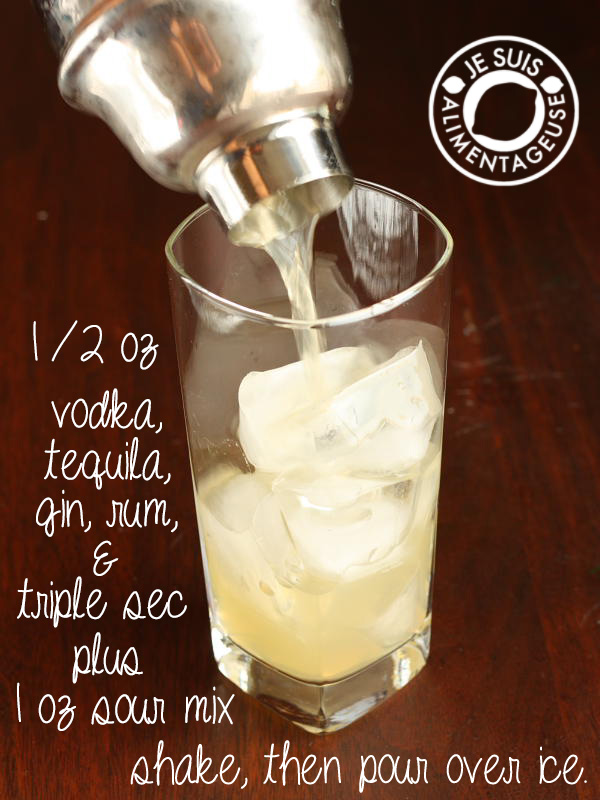 If I had to choose between drinking beer or cocktails, I would probably pick cocktails. I love gin and ginger, long island iced teas, tom collins, and I -used- to love this amazing drink that was either called a Gummy Bear or a Swedish Berry (1 oz banana liqueur, 1/2 oz red sourpuss + sprite) until it made me crazy sick back in my third year. It's something only 21-year-old me could handle. But long island iced teas, if made correctly, can go down smooth and taste like summer.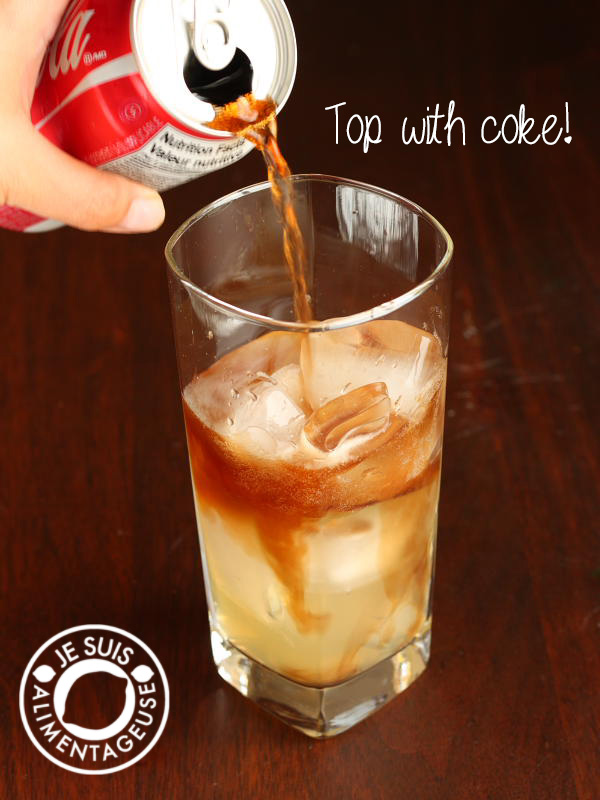 So make yourself a glass of long island iced tea. Who needs caffeine when there's alcohol? And why get a premixed bottle of long island iced tea when you can make it yourself with all the alcohols. And that way, you don't have to drink an entire 24 oz bottle of long islands, you can make other drinks with the different combos of liquors. Or if you want to drink 24 oz of mediocre long islands, then go for it.
On a side note, I have been procrastinating my life hardcore with Animal Crossing New Leaf, Big Brother 15, and Orange is the New Black. Yoga Jones brings back memories of Doug and Patty Mayonnaise.
Yield: 1 drink
Long Island Iced Tea
[Recipe adapted from About.com|http://cocktails.about.com/od/atozcocktailrecipes/r/lng_islnd.htm]
Ingredients
- 1/2 oz gin
- 1/2 oz vodka
- 1/2 oz rum (I used spiced)
- 1/2 oz triple sec
- 1/2 oz tequila (gold)
- 1/2 oz simple sugar syrup
- 1/2 oz lemon juice
- Cola to top the glass
- Ice
Instructions
In a cocktail shaker, combine the liquors, simple syrup, and lemon juice over ice and shake until cold.
Pour over ice in a collins glass (tall glass) and top with cola (to taste, but I added probably about the same amount of liquid of liquor to coke).