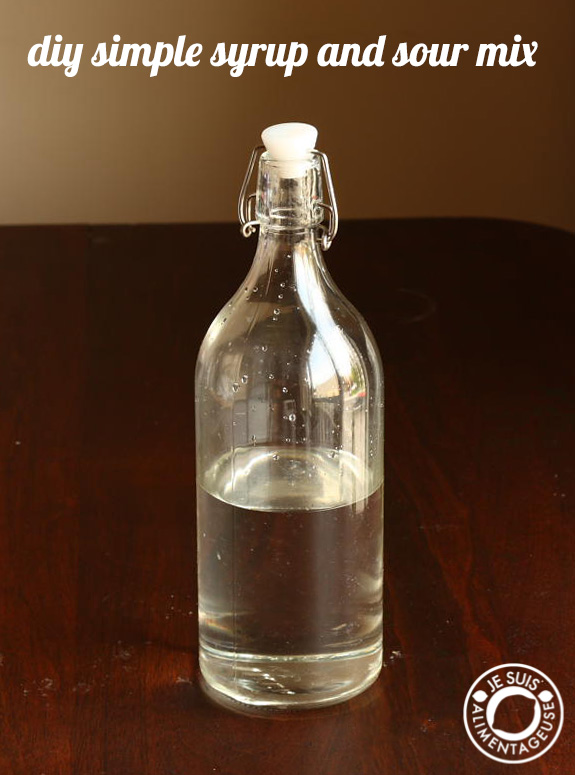 I know I don't typically post on Wednesdays, but this post is a little sneak-peak of what's to come tomorrow! For anybody who has tried a little mixology at home, you may be familiar with simple syrup and sour mix, which is commonly used in cocktails. However, instead of buying an overpriced bottle of either at your local liquor store, I recommend making it yourself. All you need for the simple syrup, is …
Well, simply sugar and water! Hence, simple syrup.
And all you need for sour mix, is equal parts simple syrup and lime/lemon juice. Depending on what I have on hand, I use either lemon or lime juice. You could use both, but I never seem to have both at the same time. For my post tomorrow, I used lemon juice, but I won't give away the surprise just yet. I'm super terrible at surprises.
I'M JUST SO EXCITED TO TELL YOU WHAT I'M MAKING.
I have this same problem with presents. I always end up telling Chris what I got him for his birthday, Christmas, or for our anniversary. I'M JUST SO EXCITED. I need him to be excited too.
So be excited with me. Here's a super easy recipe for simple syrup so you too can make your own cocktails. Say nay to 8 dollar drinks at the bar!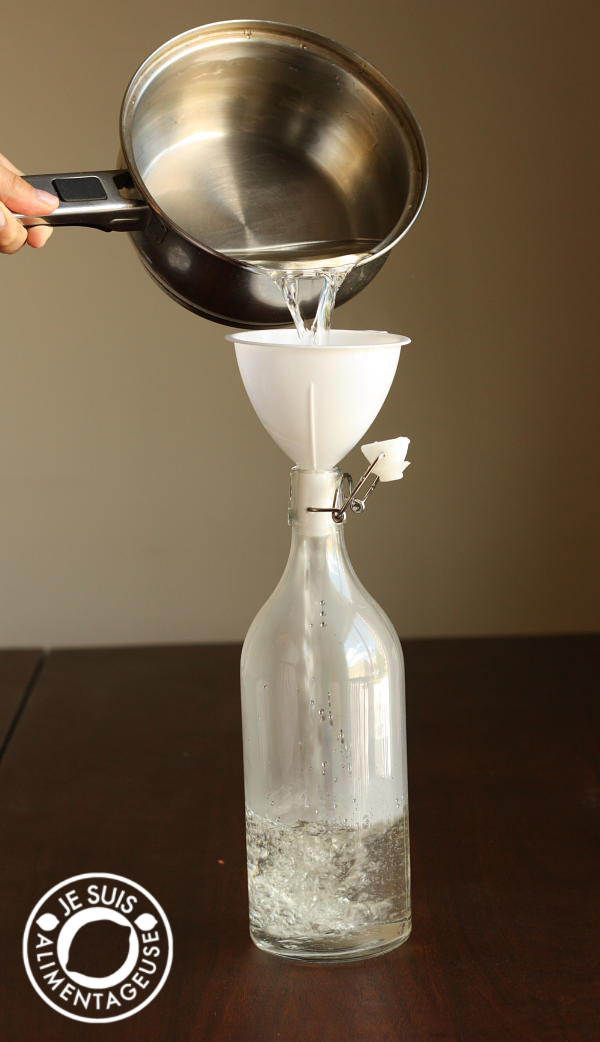 Simple Syrup and Sour Mix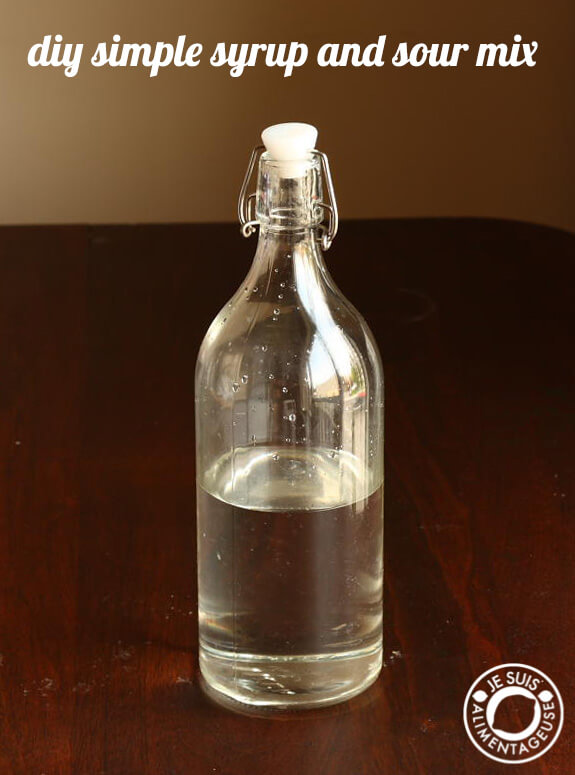 Ingredients
- 1 cup sugar
- 1/2 cup water
- Lemon and/or lime juice for the sour mix
Instructions
In a pot, heat the water and sugar and whisk until the sugar is completely dissolved and the mixture is clear (if it's still kinda cloudy, it's not completely dissolved yet).
To make the sour mix, use 1 part simple syrup and 1 part lemon/lime juice. E.g. to make 1 oz sour mix, mix 1/2 oz simple syrup, and 1/2 oz lemon/lime juice. =)
The simple syrup can keep pretty much indefinitely on the shelf, but if you're a little paranoid like me, add about 1 oz of vodka to the bottle to make sure it doesn't go bad.
I suggest making the sour mix "to order", because fresh citrus juice is always better for the cocktail.