This vegan sourdough banana bread has been my go to for using up sourdough discard. So simple, all in one bowl, and not too sweet!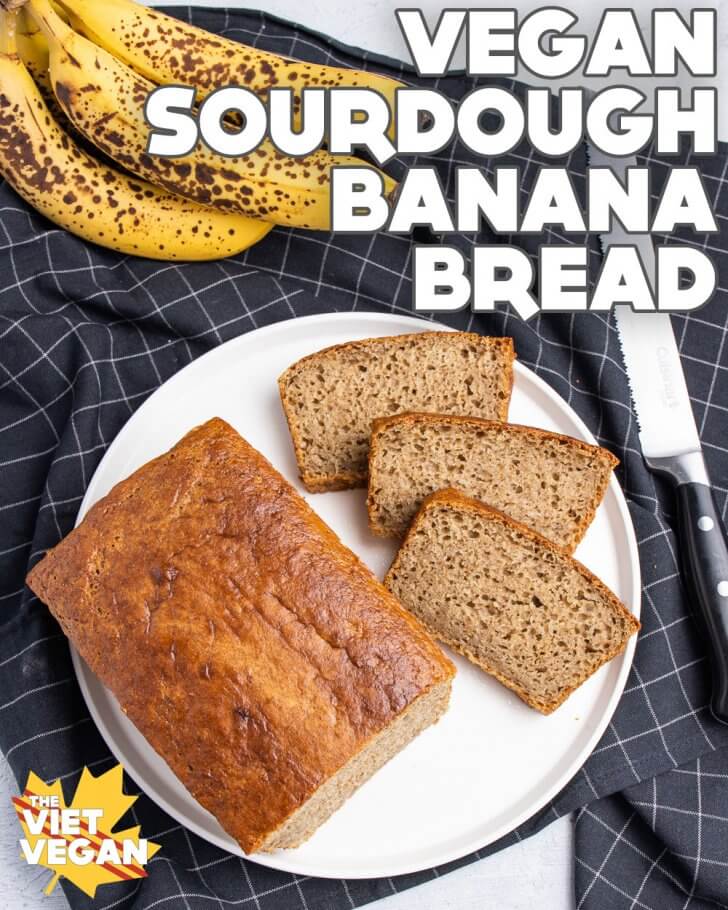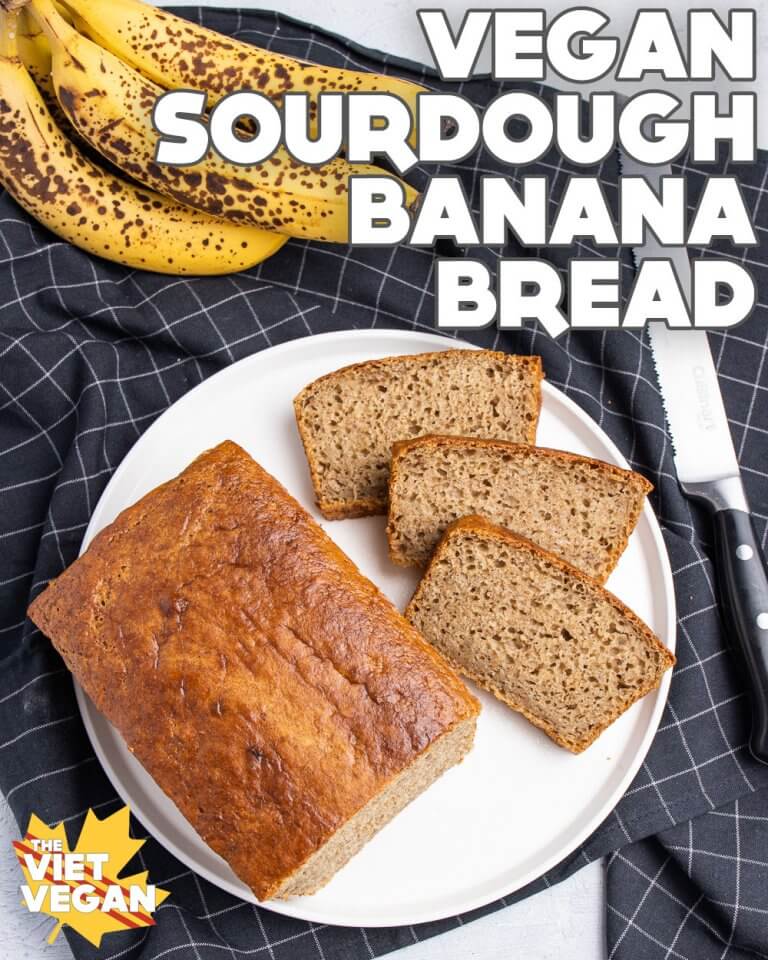 I've been baking up a lot more often than I expected these days, especially with trying to figure out new ways to use up my sourdough discard. If you've been following along on Instagram, you'll have seen me baking up a ton of sourdough, but it turns out that maintaining a sourdough starter (even at the micro-feeds I've been doing) still yields quite a bit of discard.
I've tried making English muffins, crackers, and pizza dough, but Eddie's favourite sourdough discard use has been this banana bread! With Eddie going back to work almost normally again (a lot of things have changed and he's not working with anywhere near the same amount of people before), Eddie's been finding snacky foods like banana bread and muffins to be very handy, especially for breakfast.
We had a bit of a debate on whether or not plain banana bread is better than banana bread with nuts and/or chocolate chips, and he insisted that plain banana bread is superior.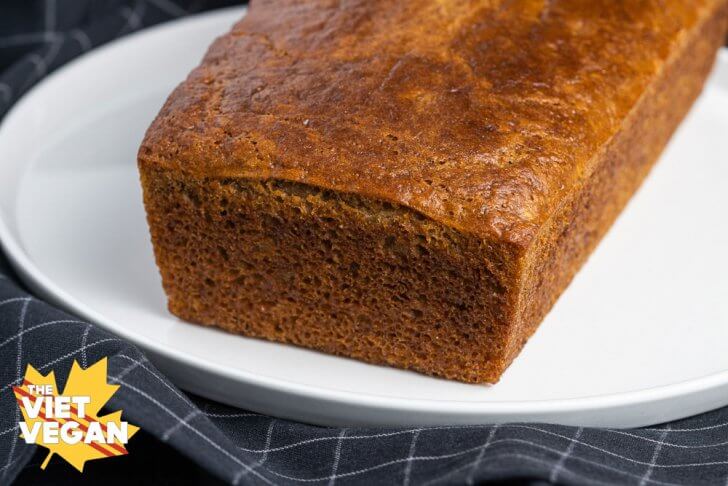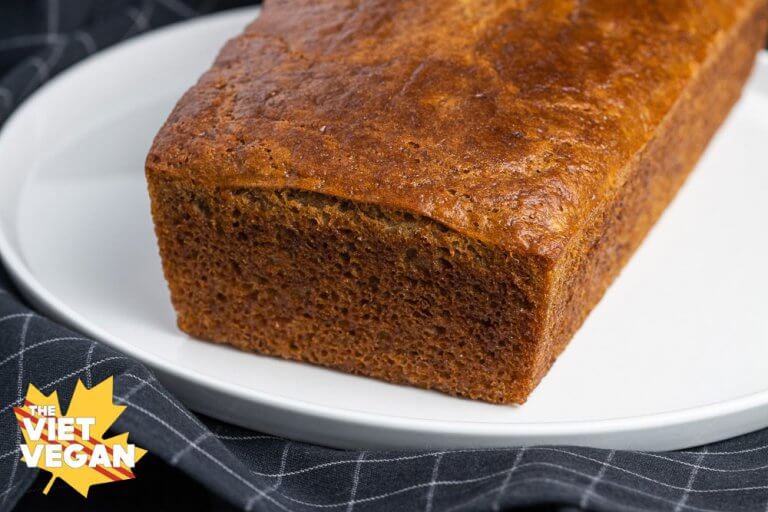 Personally I like some embedded texture or pops of bittersweet chocolate, but as this bread was mostly for Eddie, I left it out. But feel free to add it in! My loaf pan still had a bit of room at the top, so adding in chocolate chips or nuts works fine here! Even though you're using sourdough discard, this bread isn't left to proof long enough for the sourdough to actually rise, so you need the help of baking powder and baking soda to lighten up the mixture and aerate the bread when baking. As you pour it into the loaf pan, the mixture should be light and fluffy!
I've also seen people add halved bananas to the top to decorate, but I wasn't really up for that. You could add a smattering of chopped nuts, slivered almonds, seeds, or a vegan cream cheese swirl on top if you want, but sometimes, simplicity is best! And Eddie is a plain Jane kinda guy it seems when it comes to most of his baked goods. His old man tendencies coming out strong XD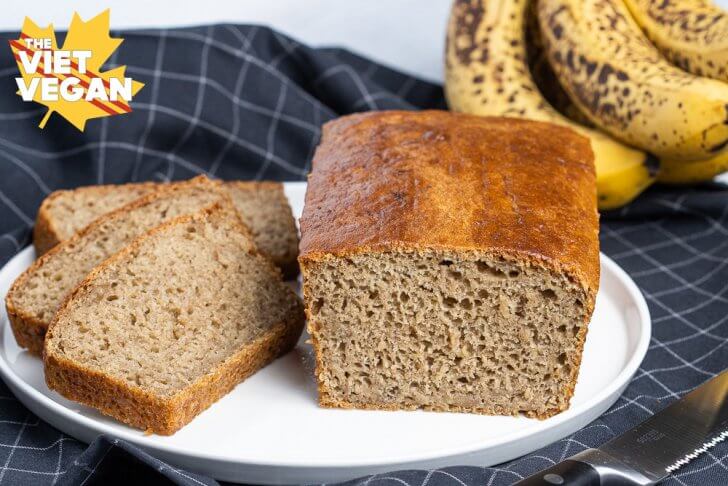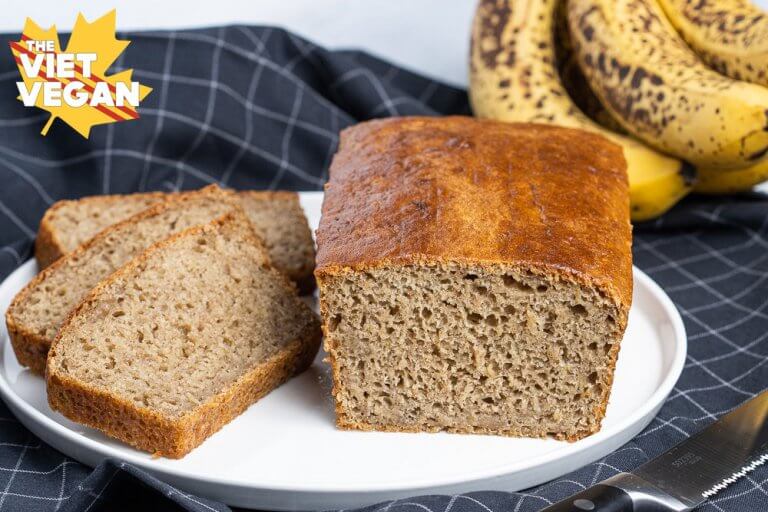 Anyway, life has been a little hectic and I have yet again, bitten off more than I can chew, but so it goes! I've been trying to shift my energy to more chill, computer work (like this recipe) when I burn myself out of recipe testing, food photograhpy and video editing, and it has been nice. I haven't really been able to write much on here about feelings and life itself, mostly because as I get older, I frankly just have less stuff happening that I can talk about. More personal/family things, but I've learned over the years that some things are best left private.
Of course, I'm always open about myself and my own struggles, but these days, what's been happening intertwines with people in my life, and their stories are not really mine to tell.
Yield: 10 slices
Vegan Sourdough Banana Bread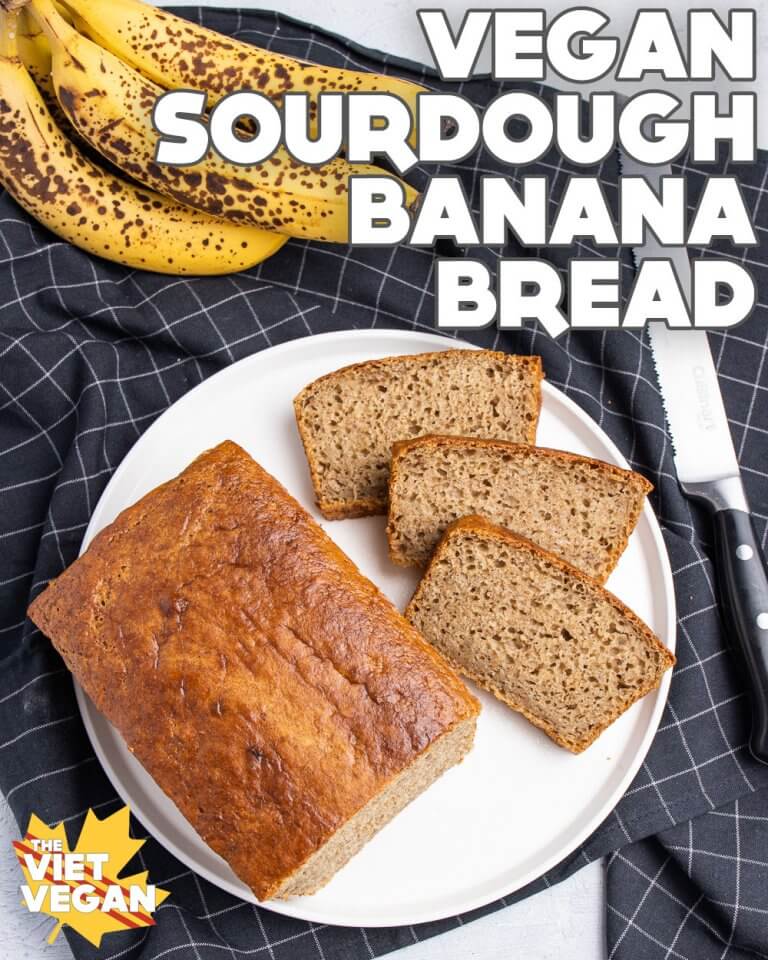 This sourdough discard banana bread has been my go-to for using up discard that I store up in the fridge! Tender, simple, and easy to make all in one bowl.
Total Time
1 hour
10 minutes
Ingredients
3 small bananas/2 medium bananas (220 g), mashed well
1 cup (250 g) sourdough starter discard (either room temp or from the fridge)
3 tbsp (30 g) vegetable oil
1/2 cup, packed (100 g) brown sugar
1 cup flour (130 g)
1 tsp (4 g) baking powder
1/2 tsp (3 g) baking soda
pinch of salt
Instructions
Preheat oven to 350F (180 C)
In a large bowl, mash your bananas with a potato masher or a fork until you have as little chunks as possible.
Stir in sourdough discard, vegetable oil, and brown sugar and mix well to incorporate.
Sift in flour, baking powder, and baking soda, and a pinch of salt. Mix until just incorporated (try not to overmix, it'll be gummy otherwise). It should have the texture of a light and fluffy cake batter
Grease a loaf pan with either oil or vegan butter. Pour batter into the greased pan, then bake for 60 minutes (or until a cake tester comes out clean). I usually can tell its ready once the sides start to pull away from the pan.
Cool for about 10 minutes in the pan, then transfer onto a wire rack to cool (set it right side up or you'll get weird grid marks on top haha).
Enjoy!
Notes
Feel free to stir in about 1/3 cup of nuts or chocolate chips if you like too!