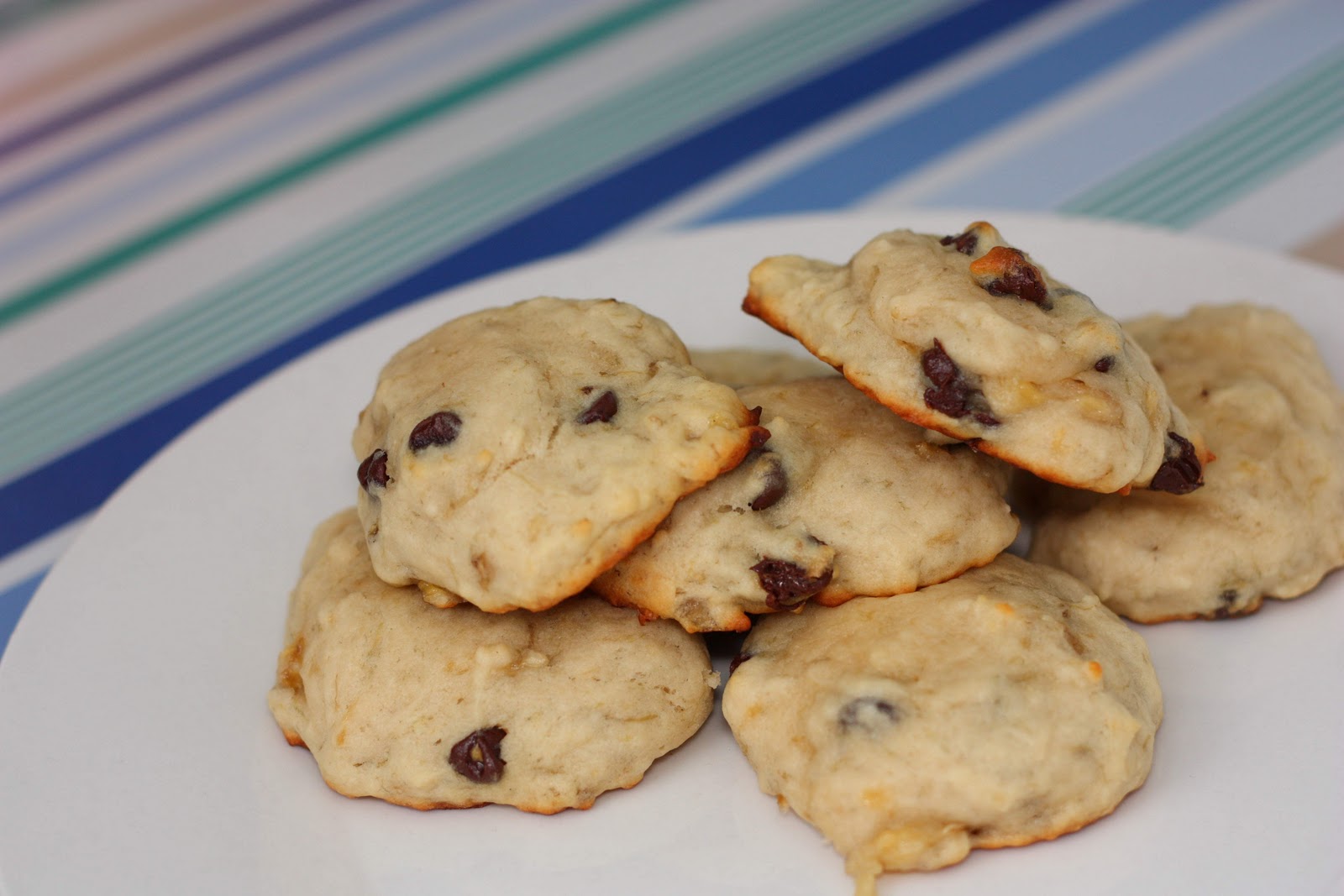 So I decided to go back to something sweet tonight. One of my coworkers ALWAYS brings overripe bananas that are perfect for baking. I'm a little sick of banana bread and banana muffins from making it too much a couple summers ago, so I opted for some banana chocolate chip cookies!
These are super soft with super yummy chunks of banana and chocolate. That's all I've really got to say about them =P
Banana Chocolate Chip Cookies
Ingredients
2 overripe bananas
1/2 cup vegan butter
1/2 cup white sugar
1 flax or chia egg (1 tbsp ground flax OR chia seeds + 3 tbsp warm water)
1 tsp vanilla
1 tsp baking soda
2 cups flour
1/2 cup chocolate chips
Instructions
Preheat oven to 350F
In a small bowl, combine ground flax or chia and water and let gel for about 5 minutes.
In a mixing bowl, cream together the vegan butter and sugar until smooth.
Add flax egg and vanilla and mix until incorporated.
Add bananas (now you can either lightly mash em and leave chunks, or you can smush them completely so they're completely incorporated into the cookie. I opted for the former).
Mix in the flour and baking soda.
Optional: add in the chocolate chips.
Spoon onto a parchment paper-lined baking sheet about 2 inches apart and bake for 8-10 minutes (the edges will start to brown and the tops will stop looking so wet).
Let cool on a wire rack.