My absolute favourite and best vegan chocolate chip cookies.
Little-brother approved.
Crisp edges, chewy centre, perfect chocolate-to-cookie-ratio.
UPDATE: Obviously this was posted a while ago, and I'm no longer with Chris haha. But I've sort of left this post up as a memento of my past to see how far I've come. This was a pretty defining point in my life and I learned a lot of life lessons, so I've left it as is. But for any of you who have stumbled upon this as your first introduction to me, just know that I am happily married now to a pretty great guy who I've also written about on this blog (mostly in the early stages of dating haha, I don't really write about our relationship online anymore). Anyway, enjoy the cookies and enjoy the look into my past haha.
Dear Future Lisa,
I know you're not super happy with the way life is right now. Last week you pooped your pants on the subway in front of one of your best friends during the tail end of rush hour on a Thursday. Then you lost your phone. Then you were broken-hearted with humanity when the person who had your phone lied when they said they'd return it. And then when Chris finally finished school, he left to go back home for the summer, which is so far away from you it's in a different timezone.
You've had a rough week.

Heck, you've had a rough year. Skin issues, mice in your apartment, carpet beetles, family drama, money issues, but it hasn't all been bad. You found a job that you LOVE and you're basically doing what you did when you procrastinated school, except you're getting paid for it now. If that's not finding your vocation, I don't know what is.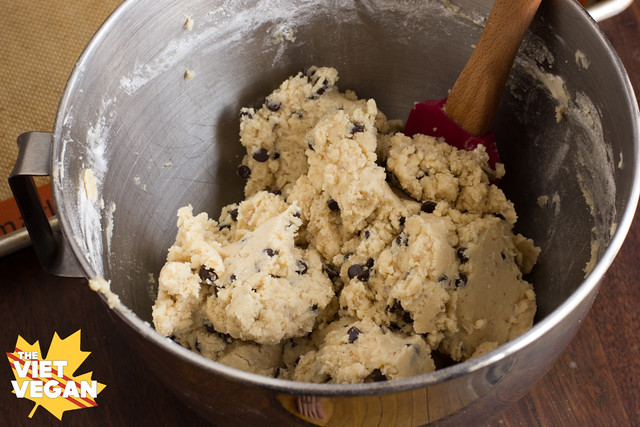 You've made incredible friends in the last year—not new friends, but you've bonded with the people you've been close with for a while in a way that will last your lifetime. These friends are your lifetime friends. Don't let go. You guys have laughed about poop together. You've heard each other poop. You've confessed to each other what your poop is like and if you're scared whether your poop is normal. Basically all life and the core of your friendship boils down to how much you share about poop. I'm not sure how I feel about that, Future Lisa, but hey. It's funny. You found people who think poop is as funny as you do. YOU DID IT.

But after all the tears, the weeks of stressing out whether or not you can do the long distance with Chris, if you can make it through another 4 months of distance after 3 hard years, remember this:
You can do it.
Remember how good it is when you are together. Chris may be the worst person to get a hold of via phone, but he loves you. He's a small town guy and despite being an engineer, communication and tech is not his strong suit. You knew that going in, so just remember that through the tough times.
This past weekend has been a whirlwind of fun. Busy, hectic, literally full of obstacles (we definitely want to do tree-top trekking again), but full of awesome activities and great people. You didn't fight, you didn't cry, you didn't feel alone.

Remember what this is like when you feel like the long distance is unbearable this summer. Remember how much you guys like watching superhero movies and shows together. How much you both love eating. Remember how you both love being physically challenged and doing outdoor activities together. How he pushes you to be a better person.
Remember the cuddles, the kisses, the hugs. The way his hand wraps around yours. How he tries to steal you away from the kitchen because he just wants a hug.

He might totally suck at cleaning up around the house and he's probably the least organized person you know, but it's not impossible for him to learn. Give him time. Be patient. Let him love you, and don't close yourself off.
I know you're afraid of being left alone, of being vulnerable. Be strong, and wait. It's only four more months.
Bake your favourite (and his favourite) crisp and chewy chocolate chip cookies and remember the good times. You'll get there. Just keep working, building your life, and he'll join you when the time is right.
You're going to be okay.
Love,
You.
Yield: ~30 cookies
Best Vegan Chocolate Chip Cookies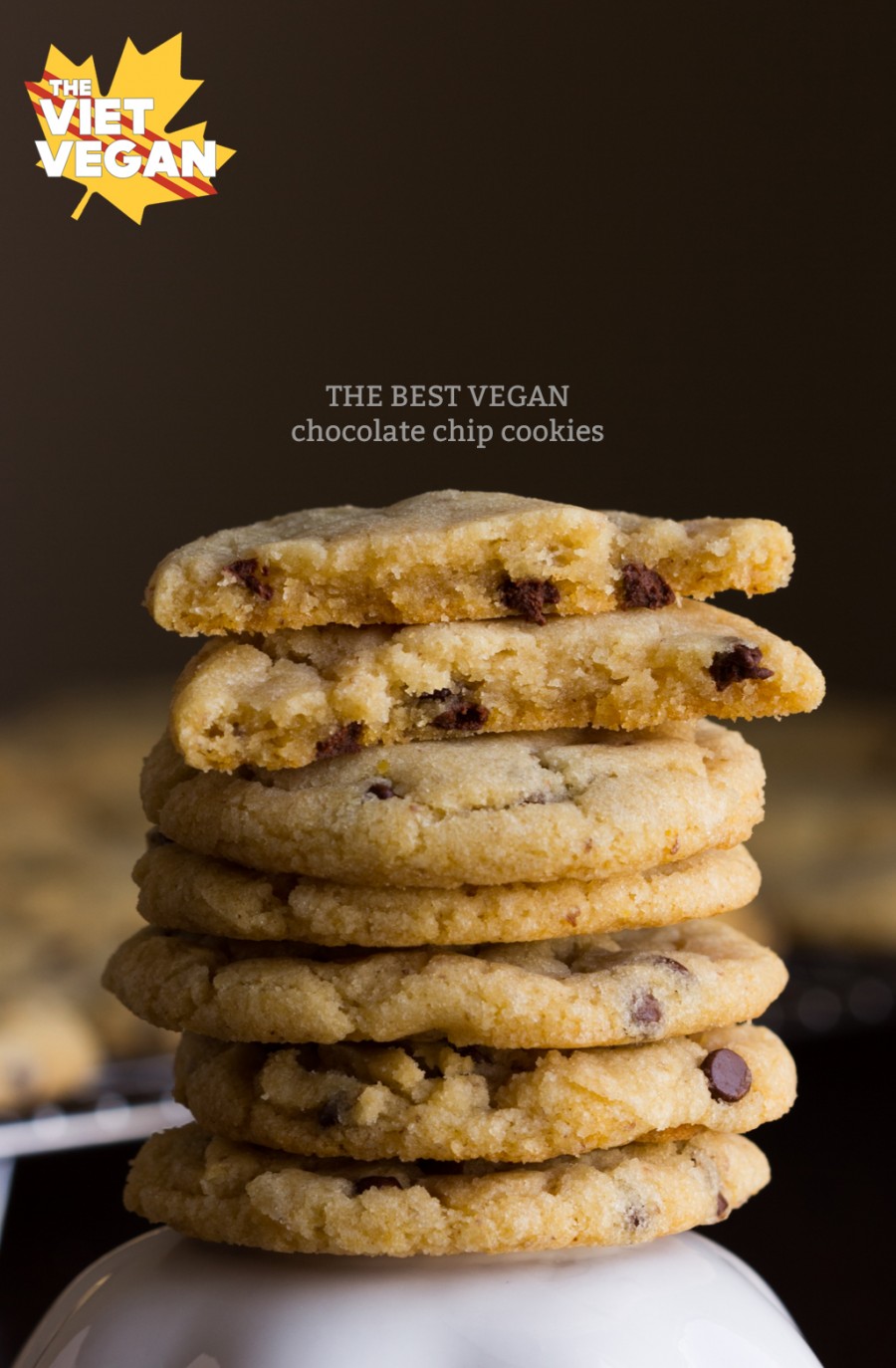 My absolute favourite and best vegan chocolate chip cookies. Little-brother approved.
Crisp edges, chewy centre, perfect chocolate-to-cookie-ratio.
Ingredients
1 tbsp flax meal (3.5 g) + 4 tbsp (45 mL) warm water (set aside to gel for 10 minutes)
1 cup (200 g) vegan butter (I used vegan becel)
3/4 cup (140 g) white sugar
3/4 cup (160 g) brown sugar
1 tsp (3 g) vanilla extract
1 tsp (4 g) baking powder
1/2 tsp (3 g) baking soda
2 1/2 cups (350 g) all purpose flour
1 generous pinch of salt
1/2 cup (85 g) mini or regular chocolate chips
Instructions
Preheat oven to 350ºF (180C).
In a small bowl, combine flax meal and warm water and let sit to gel for about 10 minutes.
Using a stand mixer or hand mixer (or a spatula and some elbow grease) beat butter and white and brown sugar until light, creamy and fluffy.
Add vanilla extract and flax meal mixture and beat until incorporated.
Sift in baking powder, baking soda, flour, salt and stir to combine. Fold in the chocolate chips.
Use a 1 1/2 tbsp cookie scoop or roll 1-inch balls onto a lined baking sheet and bake for 10-12 minutes until the edges are just barely brown and they're quite puffy. Remove from oven and let cool for a minute (they'll deflate).
Remove and let cool on a wire rack. Store in an airtight container.
These are good immediately, but they're even better the next day when they're chewy and set =)