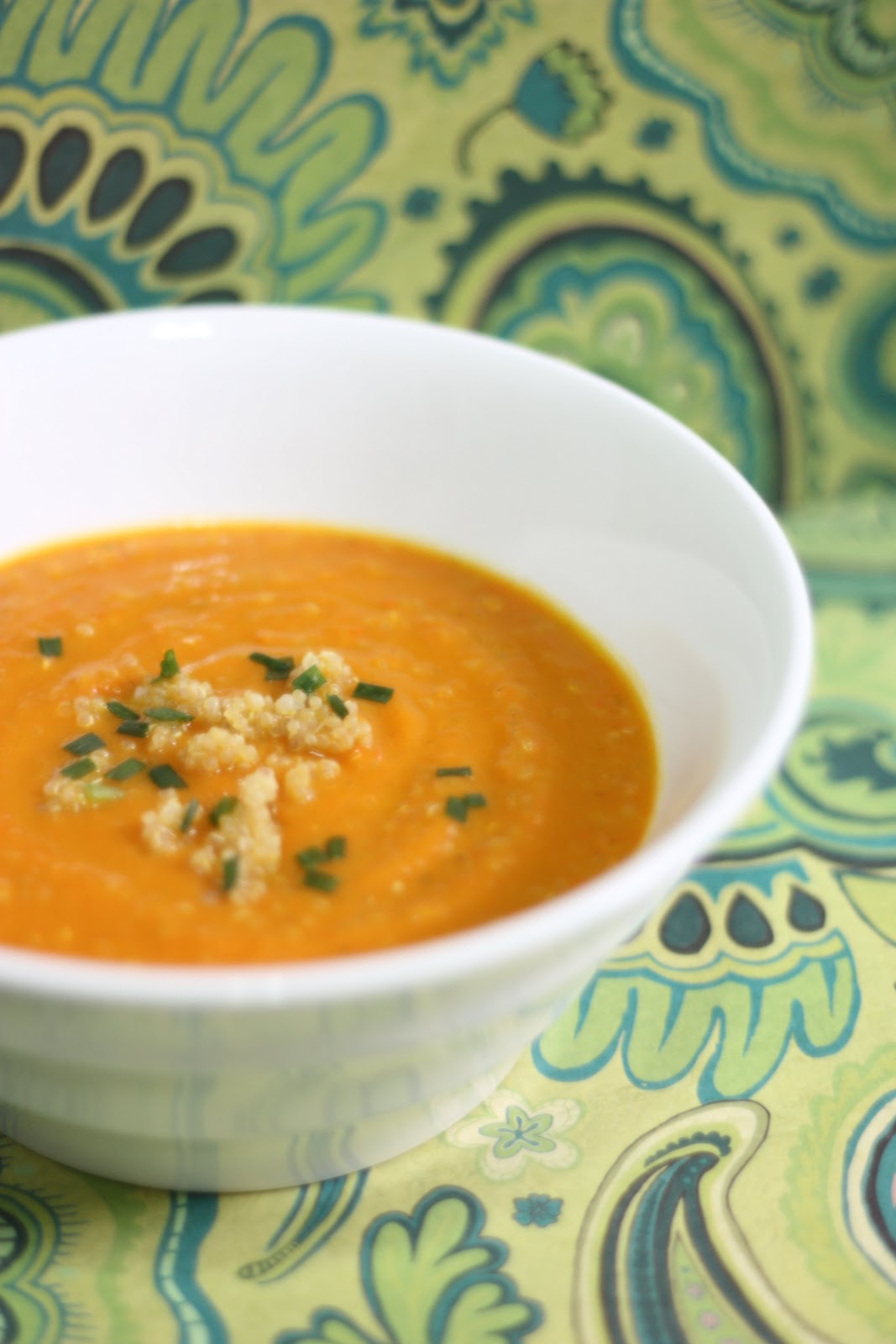 I don't usually like soups that much, but boy is this one tasty. The whole, puréed soup phenomenon only occurred to me when I saw a post on homemade cream of tomato soup and it looked amazing. Tomato soup reminds me of weekends when I was little. My mom would make some Campbell's and I would sprinkle tons of crackers on top. I watched cartoons and she was always surrounded by a pile of textbooks. Weird that I remember the textbooks. But yes. I didn't have any tomatoes, nor did I have any heavy cream, so I opted for something I did have. Carrots! Which I can't eat raw. =( So in the pot they go.
The ingredients are pretty simple: the stuff I really needed were carrots and limes. Miraculously, I had these. Don't ask me why. But I got to use my new, shiny immersion blender, and it was great! May have burned myself with some carrot spray but it was all worth it in the end. Let's just say it takes some practice to blend it up with the right 'technique'.
And a bonus, this quinoa soup recipe is vegan!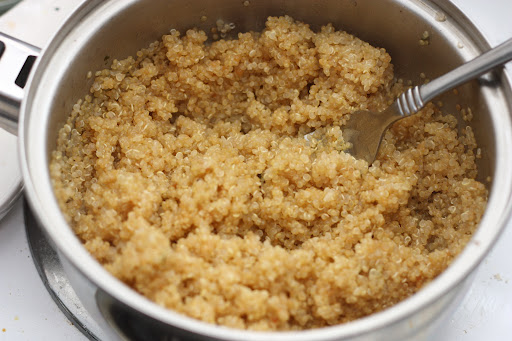 Curried Carrot Quinoa Soup
Ingredients
• 1 medium-sized onion, diced
• 3 cloves of garlic, minced
• 2 tbsp olive oil
• 4 medium-sized carrots, peeled and sliced
• 5 cups vegetable broth
• 1 tsp allspice
• 1 tsp curry powder
• 1 cup quinoa, rinsed and drained
• 1 lime, juiced
Instructions
Rinse and drain the quinoa. Add to 1.5 cups of vegetable broth in a pot and cook for about 20 minutes, covered, on medium low. Once cooked, fluff with a fork and set aside.
Brown the onions and garlic with olive oil over medium heat and cook until fragrant. The edges of the onion will start to brown, it'll stick a bit to the bottom of the pot but it'll be delicious.
Add the spices and spread around on the onions. Add the vegetable broth and mix.
Add carrots and cover, simmering over medium heat until the carrots are softened, about 20 minutes.
Once you can piece the carrots easily with a fork, either carefully transfer the mixture to a blender and purée, or use an immersion blender until everything looks like baby food.?Mix in the cooked quinoa, add lime juice, mix and serve hot.