This no churn Black Sesame Ice cream is a deep, nutty and delicious good time! 3 ingredients, no ice cream maker required, this is perfect for milkshakes, adding to bubble tea, or adding to the top of some bingsu!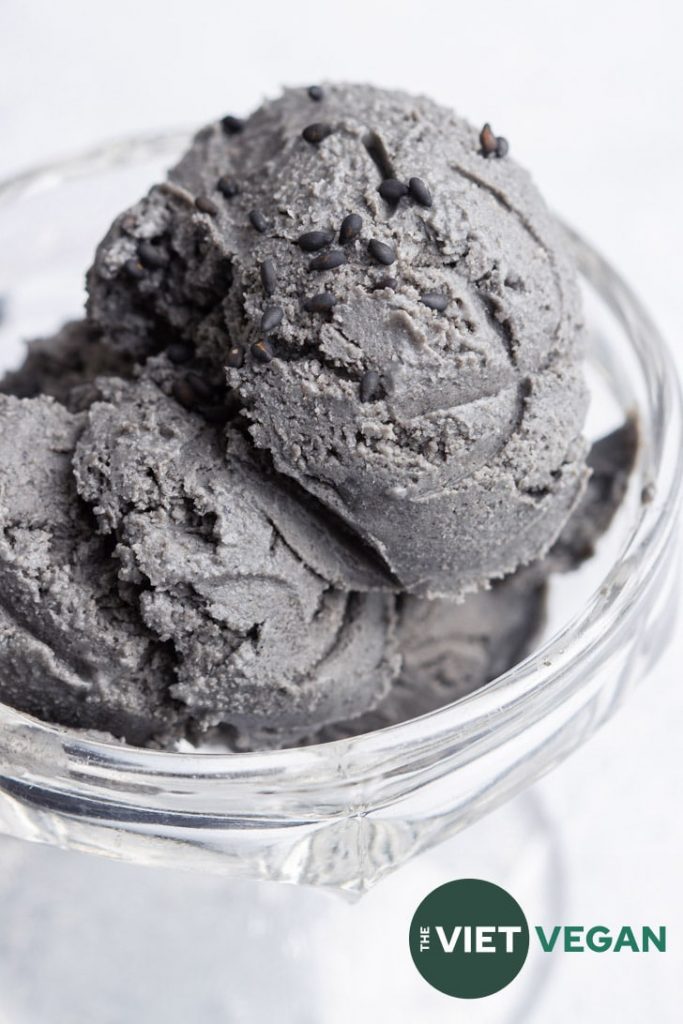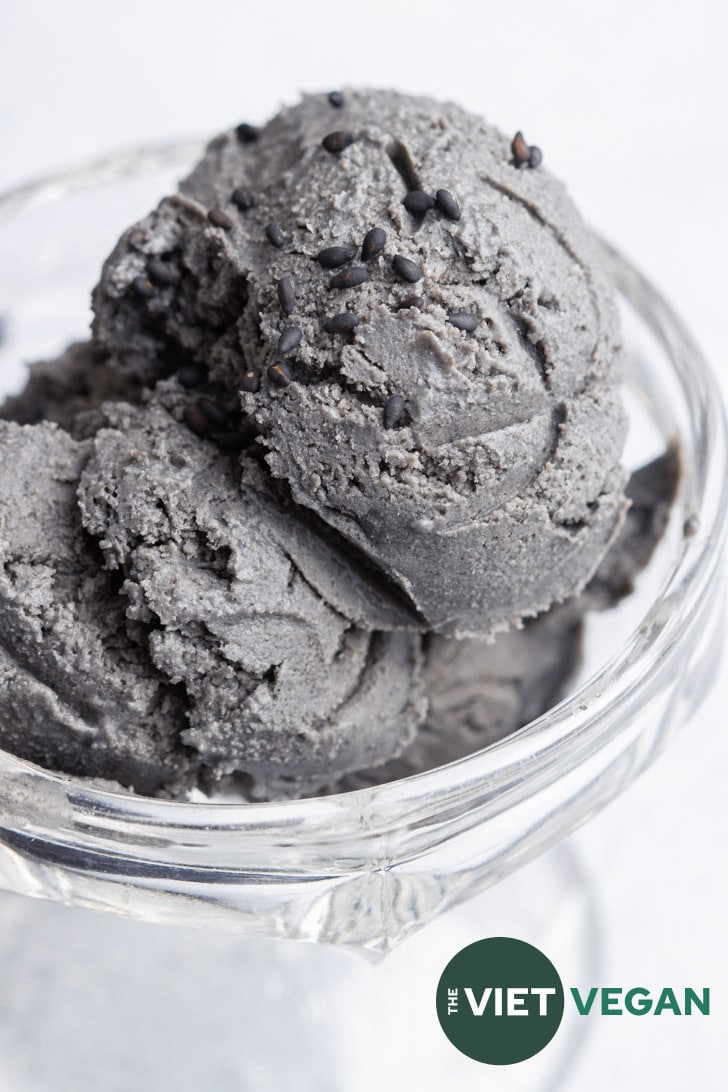 I have a painful history with my ice cream machine (TL;DR: I sold it a few years back during a really rough time in my life and en route I pooped my pants on the subway lol). But for this recipe, you will definitely not need any ice cream makers (although it definitely wouldn't hurt)
For this no-churn version, you will need a good blender (I have a high speed one). I froze the blocks of black sesame seed butter and sweetened condensed milk and then blended that with soy milk to create the mixture to freeze.
The results aren't as easy to scoop as a churned ice cream might get. The aeration of churning really does make a difference, but you can mimic that aeration by folding in coconut whip (like the So Delicious/Cool Whip reminiscent type stuff) and that'll make this a lot lighter!
But all in all, with limited equipment, this black sesame ice cream is super simple, easy, and quite delicious!
I used this black sesame ice cream to make a vegan black sesame milkshake in a recent video, so check out how else I used black sesame seeds!
Yield: 8-10 servings
No Churn Black Sesame Ice Cream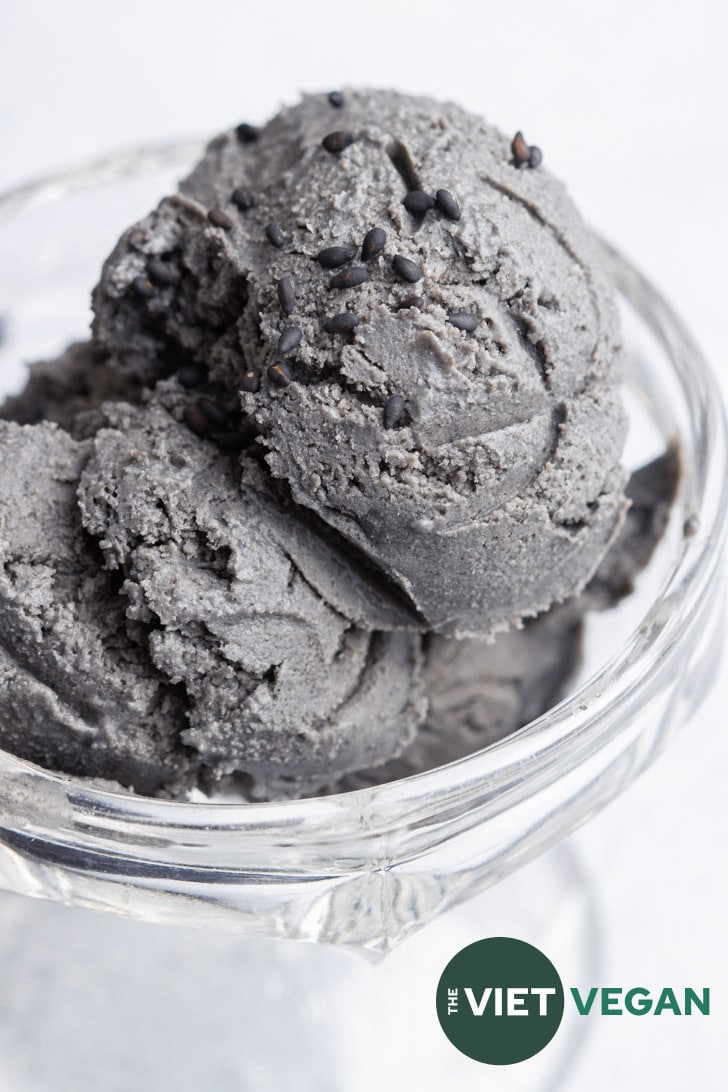 Ingredients
1 can (7.4 oz/221 g) vegan sweetened condensed milk
1/2 cup (125 mL) black sesame seed butter
2 cups (500 mL) plant milk (higher fat is ideal, soy, cashew, or coconut would work great here)
Instructions
In a bowl or a blender, mix sweetened condensed coconut milk and black sesame butter until well combined. Transfer to an ice cube tray and freeze (I froze overnight, but at least 8 hrs should be enough time)
Once completely frozen, in a blender, combine the frozen condensed milk and black sesame mixture with 2 cups of plant milk. Blend well, then transfer to a container to freeze. For a softer ice cream, check after 3 hours and it should be mostly frozen but not completely hard. Scoop and enjoy!
If you want a fluffier result, you could also fold in some coconut whip (the So Delicious coconut whipped topping would be so good here).