Disclaimer: I was compensated to develop this recipe for SweeTango, an apple company I've worked with in the past. It's a company I really love supporting because they grow apples in Nova Scotia, Canada, and they taste amazing :) Thank you for reading and supporting my blog!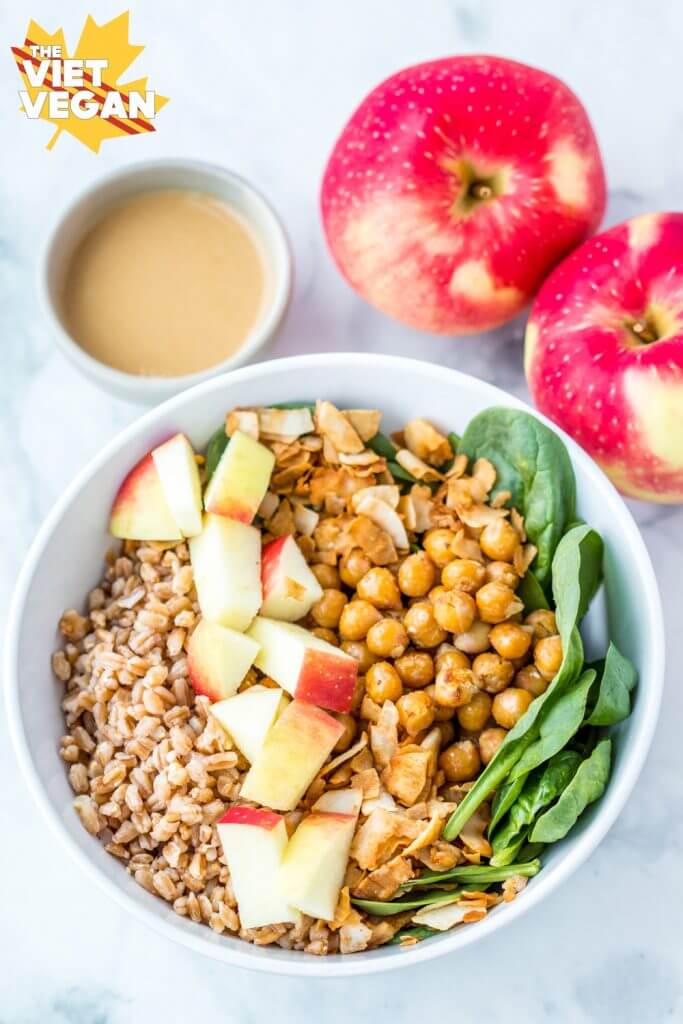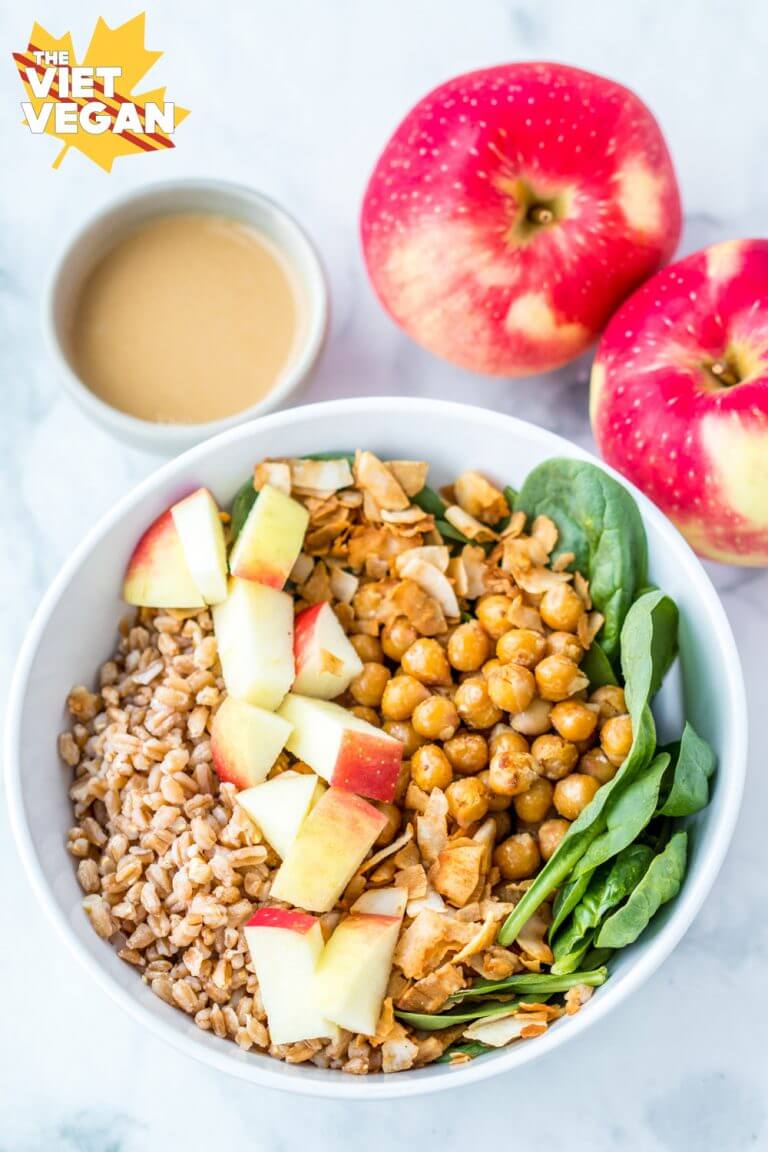 For the first time in what feels like years, I'm finally craving food that's appropriate for the season. Steamy drinks, creamy soups, warm grain bowls—normally I yearn for the crunch of fresh salads and the pop of juicy berries, but maybe my body is finally in tune with the weather.
I'm also finally embracing the idea that I'd rather be prepared than fashionable. I had to spend all day yesterday outside in the rain, and instead of looking cute with nicer boots, I opted for a hodge podge of colours because I don't colour coordinate my rain gear. A bright blue jacket, red boots, a bright yellow backpack cover, my favourite purple Luna hat and burgundy scarf. I looked ridiculous, BUT I stayed dry and toasty all day despite the chilly rainy weather.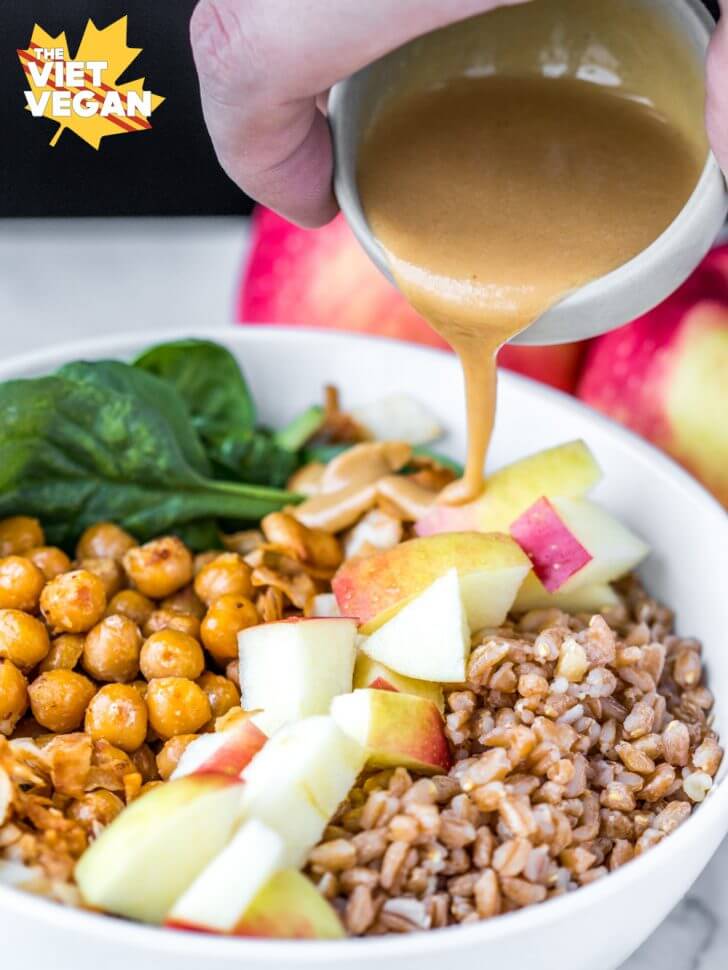 Coming home after a chilly day like that makes me want to curl up with a warm bowl of tasty food. These apple farro bowls with maple tahini dressing has a wholesome bite to it—chewy farro, garlicky chickpeas, smoky coconut bacon and a sweet, nutty dressing that is rich and screams fall. SweeTango apples are the perfect compliment to this bowl that adds an irresistible sweet crunch that has enough acidity to cut through the rich tahini and coconut bacon.
When I was first playing around with this bowl, I wasn't 100% sure if it would work because I don't often like sweet foods, but the maple paired so well with the coconut bacon, and the apples just balanced everything out. Spinach adds nutrition and extra freshness to this bowl, but you could steam or wilt the spinach to make it extra cozy.
Find my recipe on the SweeTango.com website, and be sure to give these apples a try! They have a very short season and are only around until supplies last, but they have this intense juicy, tangy crispness to them that just makes me want more. I think I bought 8 apples to develop this recipe, but I ate 6 of them in two days because they're just that good.