Vegan Beef Stew—the perfect food for nostalgia.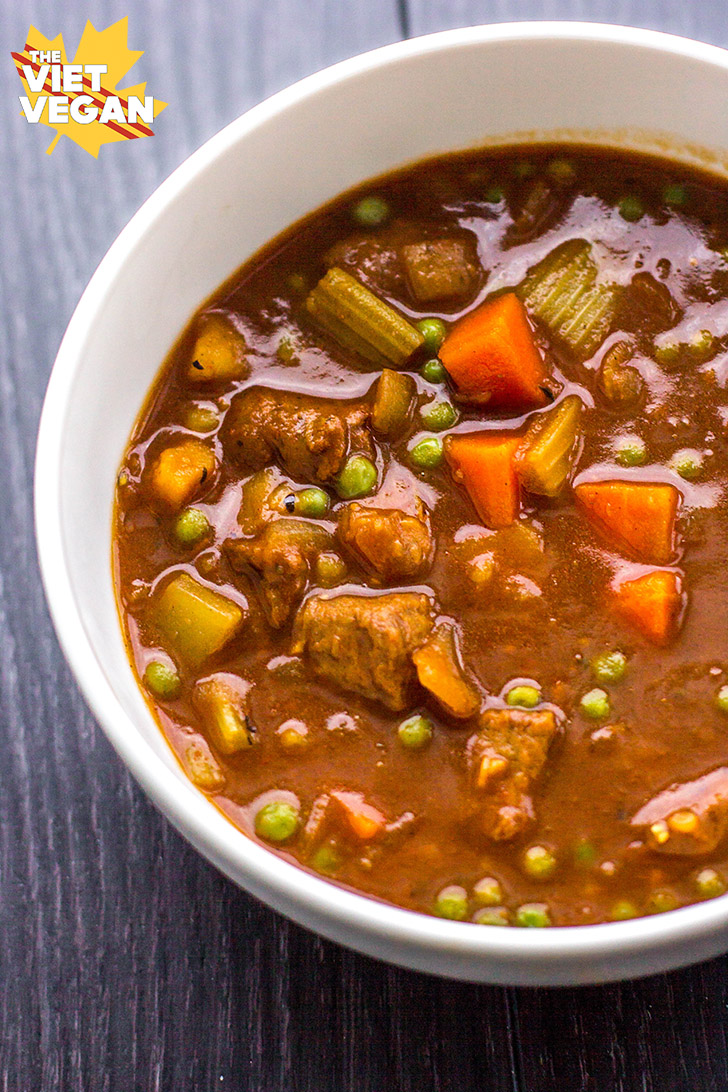 This past weekend was my high school reunion. No it hasn't been 10 years since I graduated, but my school was getting torn down because it's literally older than Canada, and it was on it's last legs structure-wise. I'm pretty bummed that my high school is getting turned into condos (not confirmed, but I mean, let's be real, that's what it's going to be) because my high school was so great. It really planted those seeds for my future: where I learned about photography, languages, and music.
If you've been on TVV before, you'll have probably read a post about this already.
But one of the weirdest things about going back to your high school nearly 10 years after you left is finding yourself falling back into your personality from high school. I was a fairly social person in school—I wasn't popular—but I was in pretty much every extra-curricular so I knew most of the people in my school. Plus I was on the morning announcements team, so my voice was heralded over the PA system for 3 out of the 4 years I was there.
I found myself feeling uncomfortable when my friends weren't around—so I flitted from group to group so my awkward presence wasn't too much for any one particular group. I felt much more comfortable chatting with old teachers and helping out the current high school students in the Classics Club than I did catching up with old friends. And I finally understand why people hate reunions.
Ten years is really not that much time after high school. Not in my current generation anyway. Most bachelor's programs take 4-5 years to be completed, then many people go on to do their Master's. That's approximately 7 years of time after high school—not to mention some people take time in between to save up because school is expensive. Say two years of time between undergrad and graduate studies, and we're sitting at 9 years. And one year out of school is often not adequate time for people to establish themselves in any sort of job close to their field.
Luckily for me, I stumbled into a job that I was able to apply tons of my interests, expertise, and skill—but it has nothing to do with my education. And it sounds exciting. I work for a marketing agency that specializes in food, research, and digital strategy. When people hear that and they know about my blog, they can connect the dots and usually say something like "Ooh cool!" or "Ooh wow…" and then we move on because I don't really like talking about myself (which is odd, I know, since I'm currently writing about myself now.)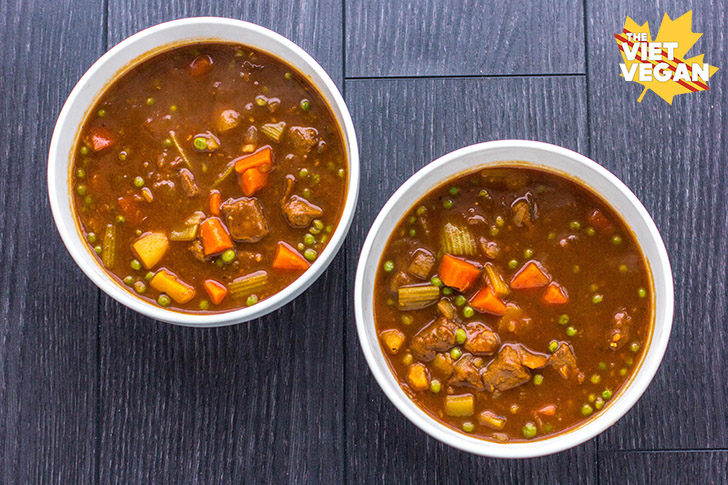 But it's so easy to hold yourself up to certain expectations of where you'll be in life 5, 10, 20 years after high school. Jobs, marriage, cars, houses, kids… All these "milestones" that people hit at socially acceptable times in our lives seem to dictate how successful someone is. We constantly have to swim against the current of expectations, especially in the Age of Information—where we have so much technology that is constantly changing the world—and the jobs, market, and the way people live life. I haven't handled cash in over 2 months, most of the work I do I can do from home, and I live with my partner and we're not married. Everything is more expensive, people can't afford to buy houses or cars anymore, and the majority of people my age still live at home because they can't afford to move out. Employers expect you to have job experience but you can't get job experience until someone hires you, or the only experience you can get is working for free.
The world is changing, yet the expectations still remain the same.
I count my lucky stars that I'm anywhere close to where I am today. Somehow I came back to high school feeling okay with where I am in life 8 years after graduating. But I didn't judge other people for where they were because it's bloody hard in the real world. Sometimes I miss the juvenile days of high school drama and MSN.
Anyway, speaking of nostalgia—Eddie was craving beef stew at some point, and I didn't want him seeking out Tim Horton's Beef stew or some canned petrified stew, so I took it upon myself to recreate it but vegan. I played around with it a lot and it's omnivore approved! I had some friends over to try it and they were pretty impressed that I made vegan beef stew that was hearty and satisfying.
Recipe inspired by Straight Up Food and Connoisseurus Veg

Total Time
1 hour
5 minutes
Ingredients
1 large onion, diced (~2 cups [500 mL])
1 tbsp (15 mL) oil
5 cloves garlic
2 tbsp (15 mL) tomato paste
1 tsp (5 mL) dried rosemary
1 tsp (5 mL) dried ground sage
1 tsp (5 mL) dried rubbed thyme
3 tbsp (45 mL) dark mushroom soy sauce (you can sub dark soy sauce, liquid aminos, regular soy sauce, but the dark mushroom soy sauce will give deep umami flavour to mimic beef flavour)
2 tbsp (30 mL) balsamic vinegar
1 tbsp (15 mL) white vinegar
1/3 cup all purpose flour
4 cups (1 L) water + 1 tbsp mushroom broth powder OR vegetable broth
1 1/2 cup chopped carrots (~3 medium carrots)
2 cups diced potatoes (~2 large potatoes)
1 cup chopped celery (~3-4 ribs of celery)
1 cup frozen peas
1/2 tsp black pepper
Vegan beefless tips (I used Gardein brand, but you can also use reconstituted soy/tvp chunks, but I haven't ever tested that.)
Salt to taste (season after completely cooked)
Instructions
In a large pot over medium heat, sauté an onion in oil until translucent, about 3-4 minutes. Add garlic and cook, stirring until fragrant (about 1-2 minutes).
Add tomato paste, dried rosemary, sage, and thyme. Stir briefly.
Add dark mushroom soy sauce, balsamic vinegar, and white vinegar, and mix to thin out the tomato paste.
Stir in the flour to make a roux. The flour should absorb the moisture and clump up slightly. Mix until all flour is incorporated and you are able to make a thick slurry. If it's taking too long, just add a little bit of the water/vegetable broth and stir until all the lumps are worked out (about a minute or so), then add the remainder of the water + mushroom broth powder OR vegetable broth.
Gently add in the chopped carrots, diced potatoes, and chopped celery. Stir to coat, then cover and bring to a boil. Once boiling, lower to a medium low heat. Give it one more stir, and then allow to simmer, covered for 30 minutes (stirring occasionally).
Cook uncovered for 20 minutes to let some of the water evaporate if you want it thicker. In the last 10 minutes of cooking, add the frozen peas and stir into the stew.
Meanwhile, sauté the vegan beefless tips. Once cooked according to the package, add to the stew. If you're using reconstituted soy/tvp chunks, I imagine you can incorporate the chunks after the 30 minutes of the covered simmering. I haven't tried it, but it seems like it'd be a good alternative from the Gardein product.
Turn off the heat, and serve!