While it may not be the most complicated recipe,
these vegan puff pastry jam pockets (which are kinda like lazy vegan pop tarts)
are a favourite of mine that are ridiculously easy to put together.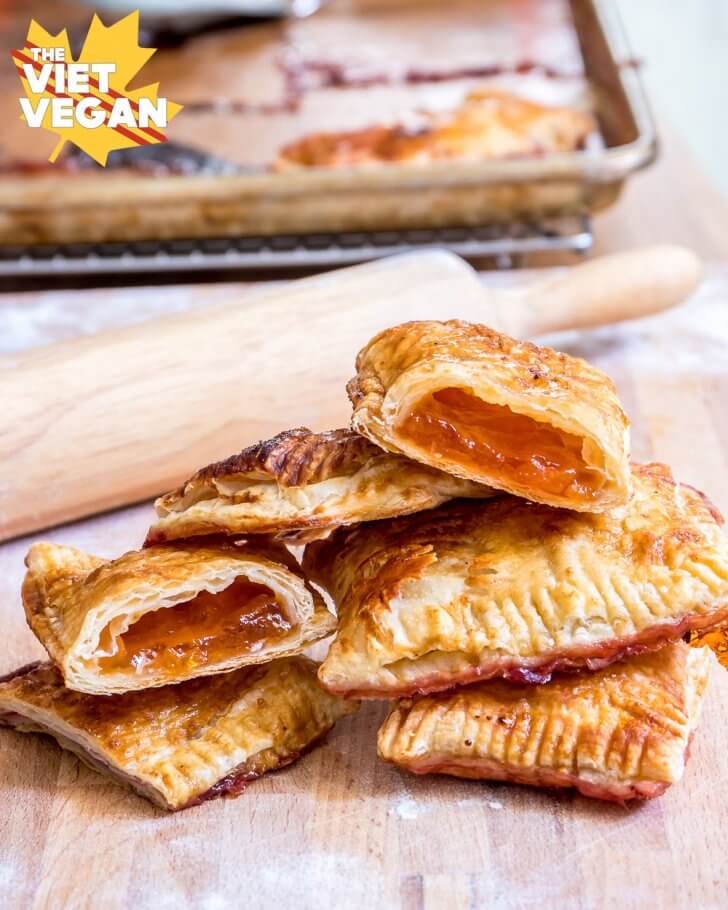 We finished moving! And I'm feeling light. Despite having an incredible amount of things (mostly kitchen-related because obviously I'm a food blogger), we managed to pack up our overstuffed little apartment and lugged it to the new apartment. Things are going well–I'm readjusting to not having a dishwasher, which is kind of a bummer, but it was a luxury I wasn't really used to anyway. I've only had a dishwasher for two years, meaning the first 3 years of this wee blog-space created a LOT of dishes I hand-washed myself.
Growing up, our dishwashers were always busted and instead of my mom calling a repair person, she just used it for storage. We stored large cutting boards, big ladles, a butchers knife…anything that didn't fit in the cupboards and drawers she stuck inside that dishwasher or the oven. (Yes, we stored things in the oven because we barely used it). In case you hadn't realized, Vietnamese cuisine is almost exclusively cooked on the stove (or over a gas flame).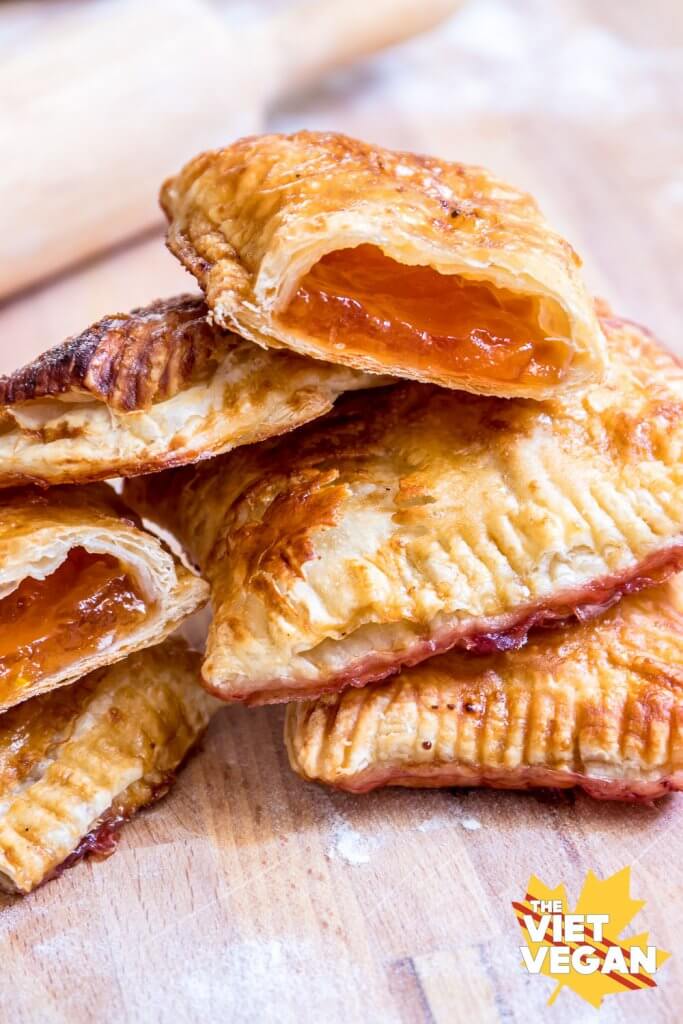 We've been adjusting pretty well: moving to a basement means an uptick in bugs, whereas living on the 11th floor meant it was pretty critter and pest-free. I've been doing my best to co-exist among the spiders, since I know that the spider is just trying to live and it's doing me a favour by eating all the other bugs.
Even still, I don't appreciate the random corner spiderwebs.
But nobody wants to read about bugs on a food blog.

Lately I've been trying to be better about fridge management so we don't waste food. Trying to eat the fridge empty, and it's always easier when your fridge is fairly empty to begin with. Cleaning out the old, giant fridge in the old apartment was kind of jarring–literally–it was jar after jar of this condiment and that condiment. I think we lugged 3 bags of hot sauce, curry pastes, and jams to the new place, and that was after throwing out a bunch of really old or nearly empty bottles of sauce.
My day job is mostly in the produce field, so I work alongside farmers and food industry-type folks, meaning I learn a lot about the environmental impact that farming/food has on the world. Did you know that 30% of the food the world makes ends up being wasted? That's like buying three bags of groceries, and just throwing one out because it doesn't get eaten or goes off because someone had a craving for instant noodles instead of eating the box of spinach that's wilting in the fridge. (That someone was me).
Not only is that incredibly awful for the environment, but it's also so bad for your wallet!! As someone who spends about $50-60 a week on groceries for two people, that's actually just throwing away $20 every week. About 80$ every month. Nearly $1000 a year!! That's a new camera lens! A plane ticket, heck, that's almost a new computer for me.
So I'm trying to be better at eating what I have and eating it all before going out to buy the ingredients to make whatever I'm craving that day. That and trying to eat the food I've hoarded. The amount of JAM I had in the fridge was pretty astounding. The jam I used for these puff pastries was from…heck I have no idea. I don't even remember buying it, it was that long ago.
So goal for future Lisa is to eat the ingredients I splurged on to stop hoarding food and to better curb my food waste.
I know this isn't the most complicated recipe, but these puff pastry jam pockets are a favourite of mine because it's an easy sweet treat that is pretty inexpensive and quick. Plus it means I use up the puff pastry and jam I've squirreled away for no reason. I also hope you try making your own instead of splurging $3-5 on a café pastry, when you could make about 8 for the same price.

Vegan Puff Pastry Jam Pockets
Ingredients
1 package of vegan-friendly puff pastry (see my video for a picture of the packaging)
1 cup of jam of your choice (I used peach spread and strawberry jam for this batch)
Flour for dusting
3 tbsp soy milk
3 tbsp coconut palm sugar (granulated or raw sugar would also work well here)
Instructions
Preheat oven to 350F.
On a floured surface, roll out puff pastry dough as thin as you can manage (1/8 to 1/6 thickness). Cut into long strips, about 6-8 inches long, 4 inches wide. It doesn't have to be perfect. You can also roll them after you cut them too, to make them even thinner. The thinner the dough, the crispier the pastry will be.
Add 2-3 tbsp of jam to the centre of one side of the long strips, and then fold over, gently push out any air, and crimp to seal the edges, taking care to keep the jam inside. Repeat until you use all the pastry strips.
Place pockets on a lined baking sheet (thick bottomed is best), and cut a small vent hole to allow air to escape during baking process.
Using a pastry brush, paint the pockets with soy milk, especially around the edges, and then finish with a sprinkle of sugar. Use bigger crystalled sugar for a crunchier finish.
Bake for 15-20 minutes (depending on how hot your oven runs), until tops and bottoms are a golden amber. Remove from oven and let cool before eating (lest you eat and get burned with hot jam lava like I did). Enjoy!