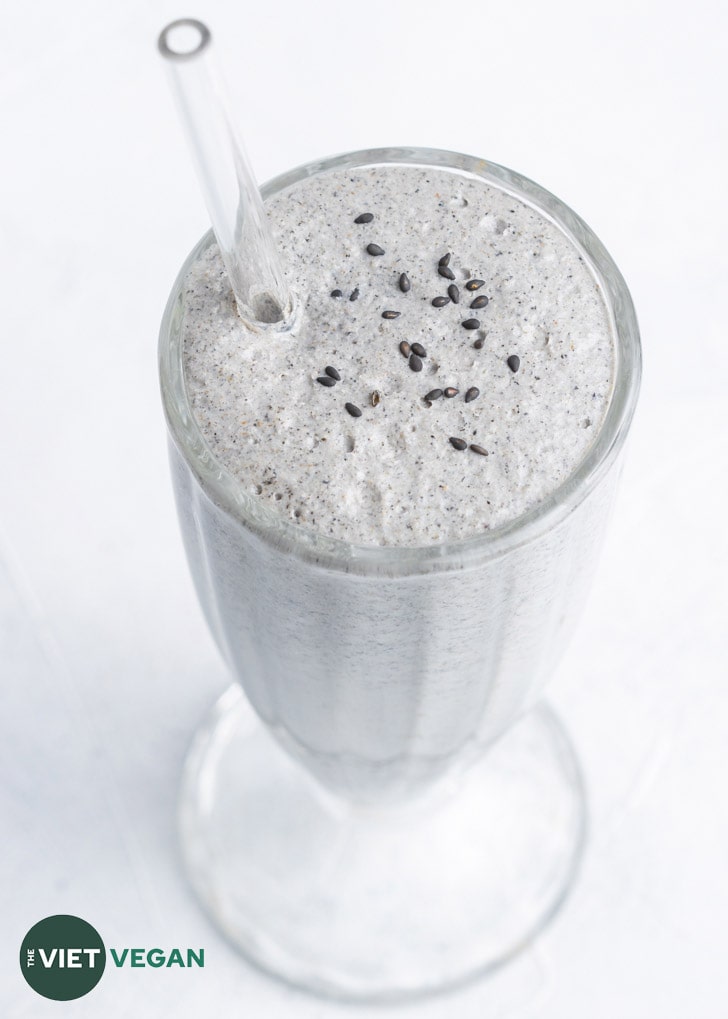 This black sesame milkshake is a refreshing, creamy, and not too sweet treat! I used my no-churn black sesame ice cream for this, but I have a version below that just uses ice and black sesame seed butter in case you don't have any on hand.
I shared in my black sesame seed butter cup recipe some of the nutrient breakdowns of black sesame. So just feel a little extra good about black sesame! (I will, anyway hehe)
Yield: 1 shake
Black Sesame Milkshake - Two Ways!
Ingredients
Milkshake with Black Sesame Ice Cream
3 scoops ice cream
1 cup (250 mL) plant milk (I used soy)
1-2 tbsp (15-30 g) black sesame powder
Without Black Sesame Ice Cream
1 cup (250 mL) plant milk
4 ice cubes
2 tbsp black sesame seed butter (or 1/4 cup black sesame seed powder)
2 tsp vegan honey or liquid sweetener of your choice
Instructions
For either method (with ice cream or without ice cream), combine the listed ingredients and enjoy!