These fluffy, vegan blueberry pancakes are legitimately the best pancakes I've ever made.
Clouds of vanilla pancake studded with wild blueberries? Heck yeah, breakfast of champions.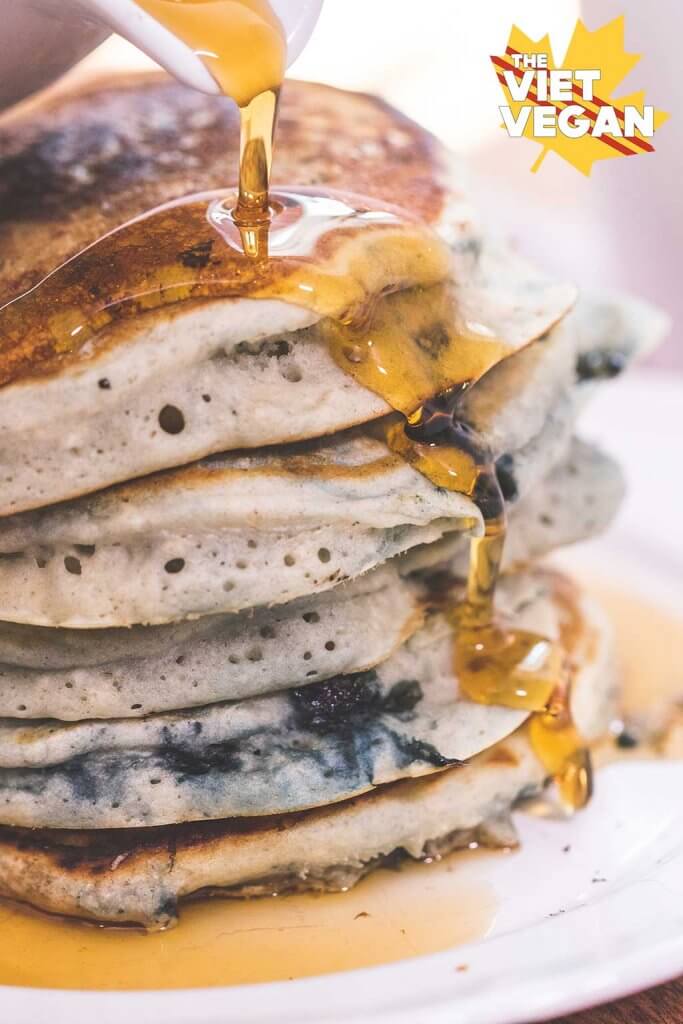 So something happened a couple weeks ago that I didn't really tell anyone but close friends and family until today. It's something I knew was coming (I mean, let's be real, it's me and I'm a control freak so naturally I knew it was happening eventually) but Eddie and I got engaged! It was both planned AND spur of the moment, mostly because Eddie's initial plans sort of didn't work out due to outside forces, but at the end of the day, we just kind of rolled with the punches and here we are, a ring on my finger and a promise to forever commitment.
We had been planning this for the while, so I shouldn't be surprised, but I'm still a little bit in disbelief.
I won't be sharing our engagement story here, but I can share sort of the shift I suddenly felt, even though the only thing that had changed was that I am now wearing jewelry on a specific finger.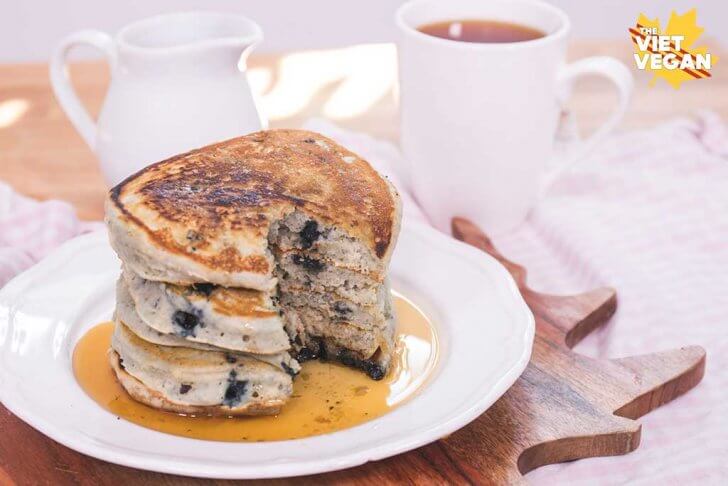 I've never been one to dream up of a perfect wedding or getting wild with my friends at my bachelorette party, but now my mind is full of plans and venues and things I never considered. Like what linens to get, or what theme my wedding has to be, or what kind of cutlery to have. I mean I saw this stuff in movies but I didn't really think it was real.
The first day after we got engaged, I reacted by going on a 5 hour deep dive on wedding planning. Where do you start? How many people are you supposed to invite? How do you choose a venue? How much does it all cost? I was supposed to be working on the collab video I did with Mary, but instead I went in DEEP. I found out that bridal bouquets cost upwards of $200 and I added up all the costs of it all and honestly felt pretty nauseated at the whole thing.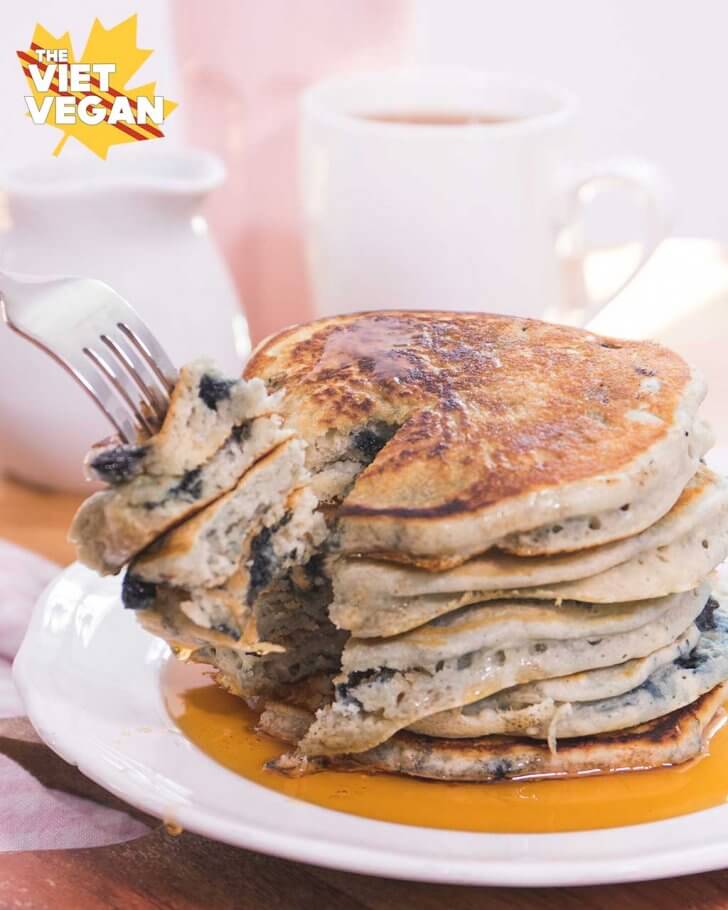 I told my family, my best friends, and everyone was ecstatic and happy and I felt sort of out-of-body, telling people how it all happened. For the first few days afterwards, I would wake up and just stare at the shiny bauble on my finger, entranced in ways I never knew I could be by jewelry. Before the engagement, I think I had worn like maybe 2 or 3 pieces of jewelry in the last couple years total, but now I find myself like a magpie, collecting lost jewelry from the bottom of safekeeping drawers to wear.
It's weird because literally nothing has changed. We are still the same, just as committed as we were before, but I feel like we're in this secret club now. It makes absolutely no sense but that's where my head is at now. I'm still sort of processing but I'm very excited and I'm very happy.
I'm sure I'll reflect on this more later on, but in the meantime.
FLUFFY VEGAN BLUEBERRY PANCAKES.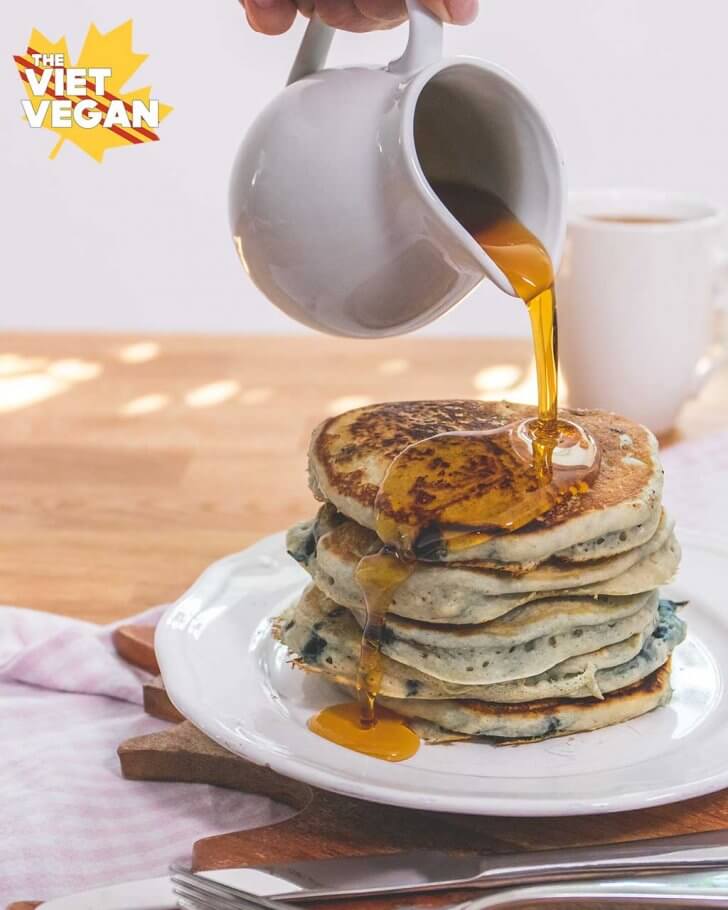 I don't think you understand my eternal search for the perfect recipe for vegan blueberry pancakes. I wanted fluffy pancakes with a golden browning that had enough stability to stack but enough tenderness that it would soak up maple syrup and be this delicious, sweet sponge of maple goodness. After countless attempts at various recipes, I finally somehow cracked the secret, and it's one that is a surprise to most pancake connoisseurs, which is mixing. And not over-mixing specifically.
I go into a little more detail in the YouTube video and you can see exactly what I did, but a super thick and lumpy batter is the secret to these perfect, fluffy, vegan blueberry pancakes. You can also sub the apple cider vinegar with lemon juice and add some lemon zest to make these the blueberry lemon variety, or you can switch up the fruit to raspberry or strawberries instead. Have fun! Eat up. Enjoy some epic blueberry pancakes. :)
Yield: 8 pancakes (2 servings)
Fluffy Vegan Blueberry Pancakes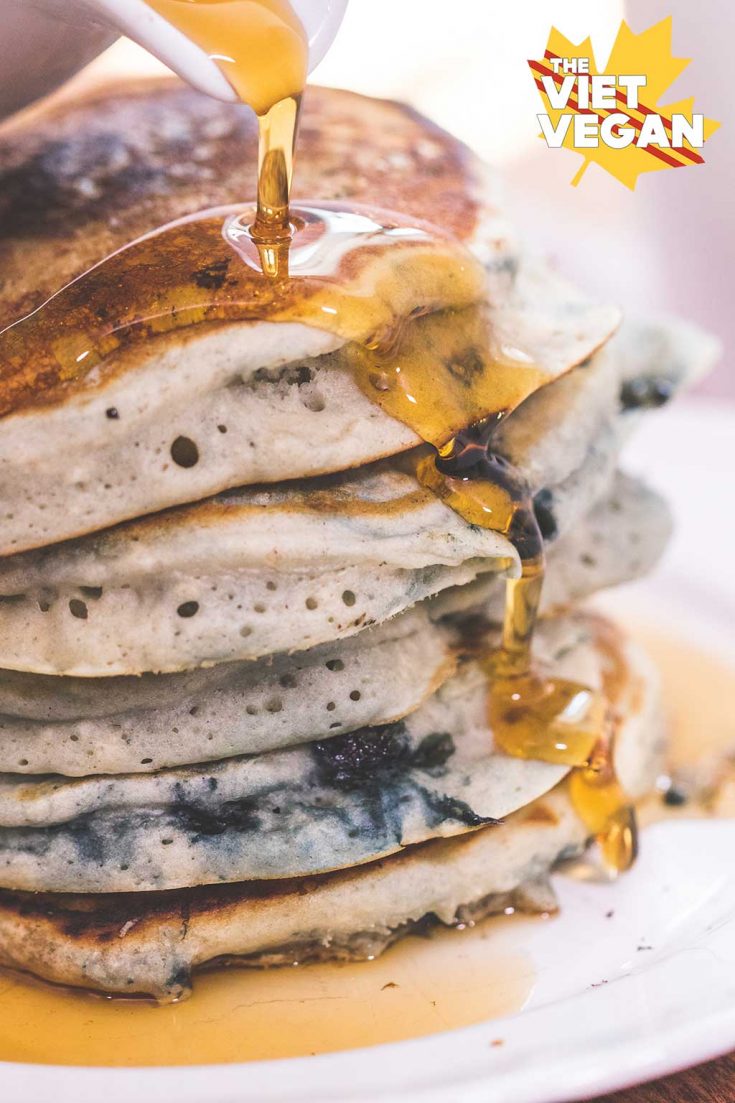 Ingredients
1 1/4 cup (315 mL) unsweetened soy milk (or other high-protein plant milk)
1 tsp (5 mL) apple cider vinegar (regular white vinegar also works)
1 tsp (5 mL) vanilla extract
1 1/2 cup (210 g) all purpose flour
3 tbsp (16 g) white granulated sugar (upon further testing, you can leave this out!)
1 tsp (5 g) baking powder (I've reduced this from 2 tsp to 1 tsp from further testing and feedback)
1 tsp (6 g) baking soda
1 pinch (1 g) salt
2 tbsp (30 mL) neutral flavoured vegetable oil (I used sunflower)
1/3 cup (50-60 g)frozen wild blueberries (regular ones are fine too)
Vegan butter/margarine for the pan/griddle
Maple syrup to serve
Instructions
In a bowl/measuring cup, combine soy milk, apple cider vinegar, and vanilla extract and combine and let sit to curdle and thicken to make a vegan buttermilk.
In a large mixing bowl, whisk together flour, sugar baking powder, baking soda, salt to get rid of any lumps.
Pour the soy milk (vegan buttermilk) mixture and oil into the flour mixture and whisk until lumpy but most flour is integrated. Add the frozen blueberries and fold in with a spatula to maintain lumps. DO NOT OVERMIX. Let the batter sit for a few minutes (5 should be fine) to let the leavening agents work their magic.
Preheat a griddle to 350F (or a pan to medium heat) and brush an even light coating of the vegan margarine. Add 1/4-1/3 cup blobs of the pancake batter to the griddle. Gently flatten with a back of a spoon/ladle to get the desired shape and even out the batter. Cook for about 2-3 minutes until the edges are slightly cooked and bottom is golden. Flip and cook for another minute or two until that side is golden as well.
Serve with maple syrup or even some vegan coconut whip if you so choose! Enjoy :)