This rice cooker meal is something I make whenever I'm really lazy,
And I just want an easy, low-effort meal.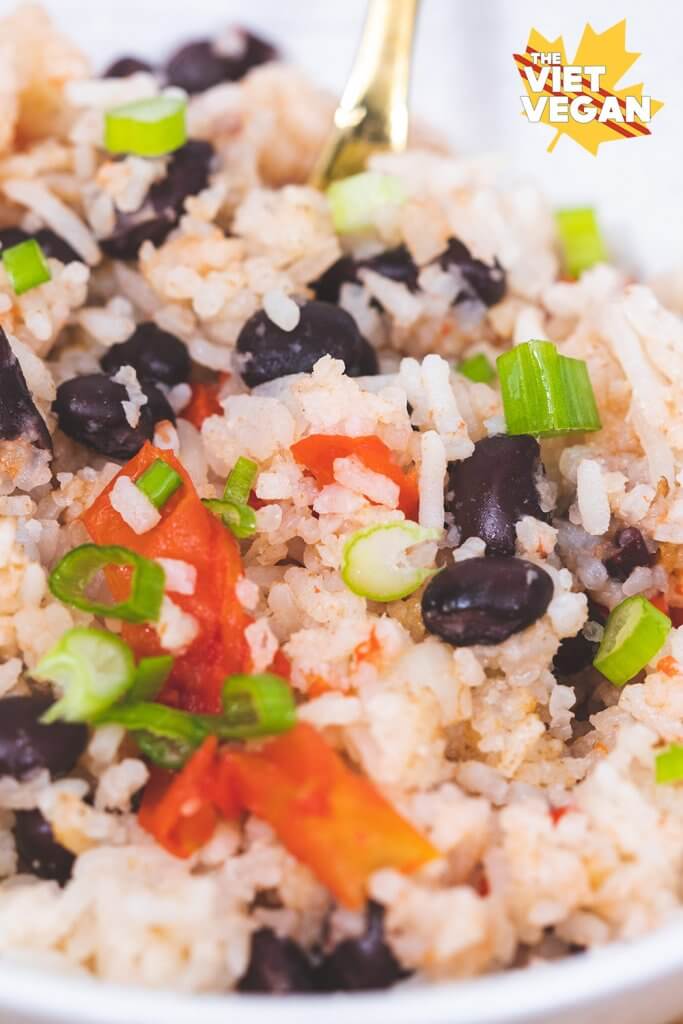 I've been in a bit of a creative rut lately, and in the hopes of persevering and powering through, it feels like I've been smashing a concrete wall over and over. Each time upon impact, I'm a little more bruised but stubbornly more determined to break through. Unfortunately, this tactic doesn't seem to be working all that well for me and I've had to accept that sometimes you can't just power through to get shit done. Otherwise the stuff that will get done will actually be shit.
So I've changed gears from trying to accomplish the more complicated recipes I've been testing to just taking a break and making some easy, lazy comfort food. Sometimes the best thing you can do is stop and walk away and come back with fresh eyes when you're ready. So here's me switching gears to something that's a little random and not quite anything I've done before. This is a general formula for one of my weird rice cooker meals, where I just dump a bunch of stuff into the rice cooker and hope that it turns out well when it's done. I imagine this rice cooker meal would also work very well in the instant pot, but I haven't tried it yet. My instant pot is significantly larger than my rice cooker, so that probably would have solved the volume problem I encountered in my video, but oh well.
You live and you learn.
If you want to see a couple other of my lazy, weird and fairly-carb-dependent meals, check out my latest video :)
A more detailed update on my general life/feelings to come!
Yield: 4-6 servings
Lazy Rice Cooker Meal – Rice and Beans & Stuff?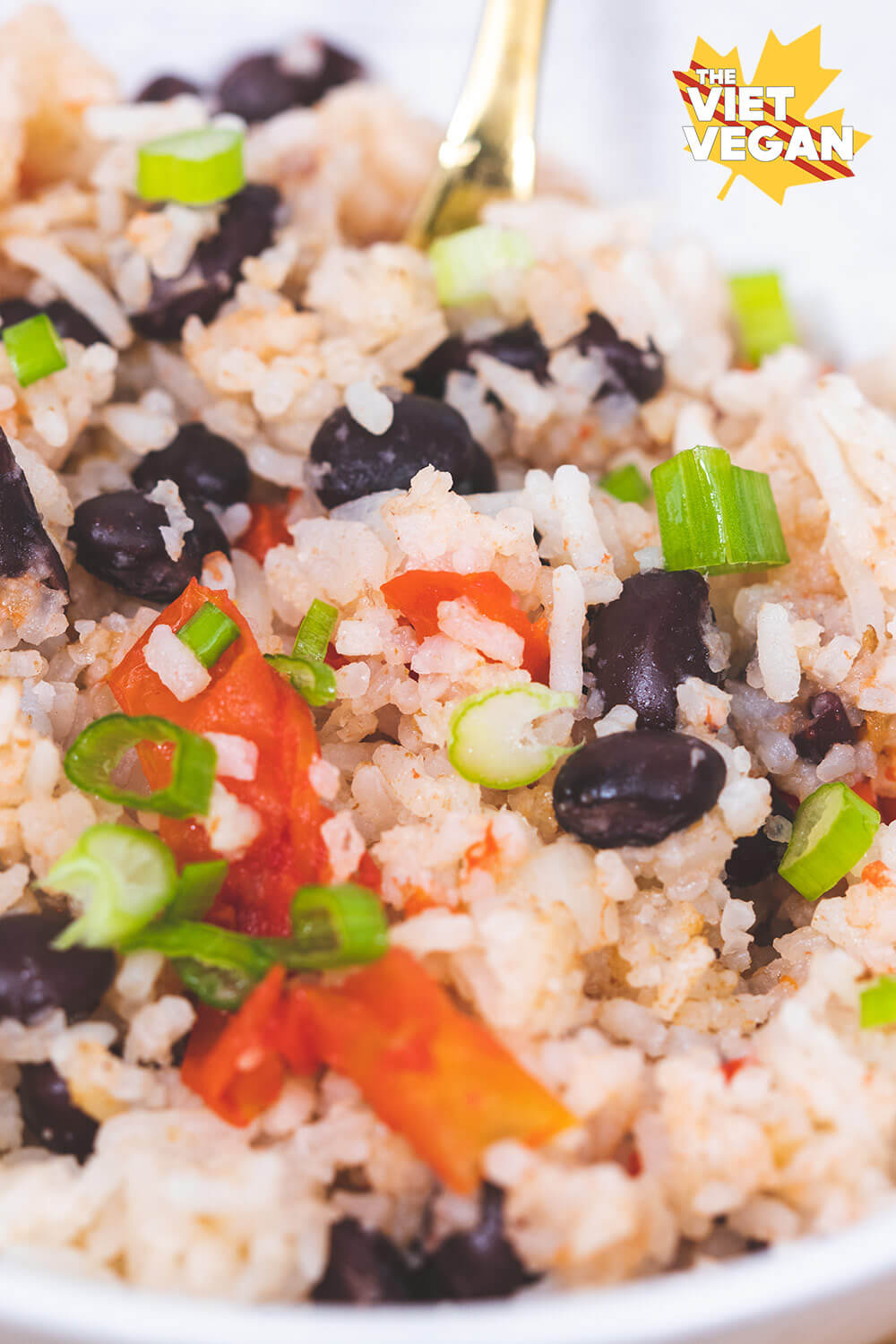 Ingredients
2 cups white jasmine rice
3 cups water (I used enough water to cover all the ingredients in the end)
1 can of black beans, rinsed and drained
1/2 cup red pepper, diced
1 medium onion, diced
1 tsp garlic powder
1 tsp kosher salt (I tend to like things undersalted so you may need to add more salt later on)
1/2 tsp ground coriander
1/2 tsp ground cumin
1 tbsp neutral vegetable oil (I used sunflower)
1 medium vine tomato, stem/core removed and an X cut at the bottom
Garnish: fresh cilantro and green onion
Instructions
Combine rice, water, black beans, red pepper, onion, garlic powder, kosher salt, ground coriander, ground cumin, and oil and stir to evenly coat mixture with spices. Sit the tomato in the middle, half submerged in the liquid.
Ensure that there is enough water to cover all the ingredients. Avoid totally overstuffing your rice cooker (like I did in the video). You may need to cook for a second round without the extra room in the cooker for pressure.
Allow rice cooker to cook through one cycle, then check if the rice is done. If it's cooked through, smash the tomato and mix into the rest o the mixture. Serve with hot sauce or with some salt, salsa/guac. This rice also makes great filling for burritos or as a base for a burrito bowl.