Vegan pumpkin waffles are a perfect way to start off your morning
Crisp on the outside, fluffy on the inside, a perfect vessel for maple syrup…
What's not to love?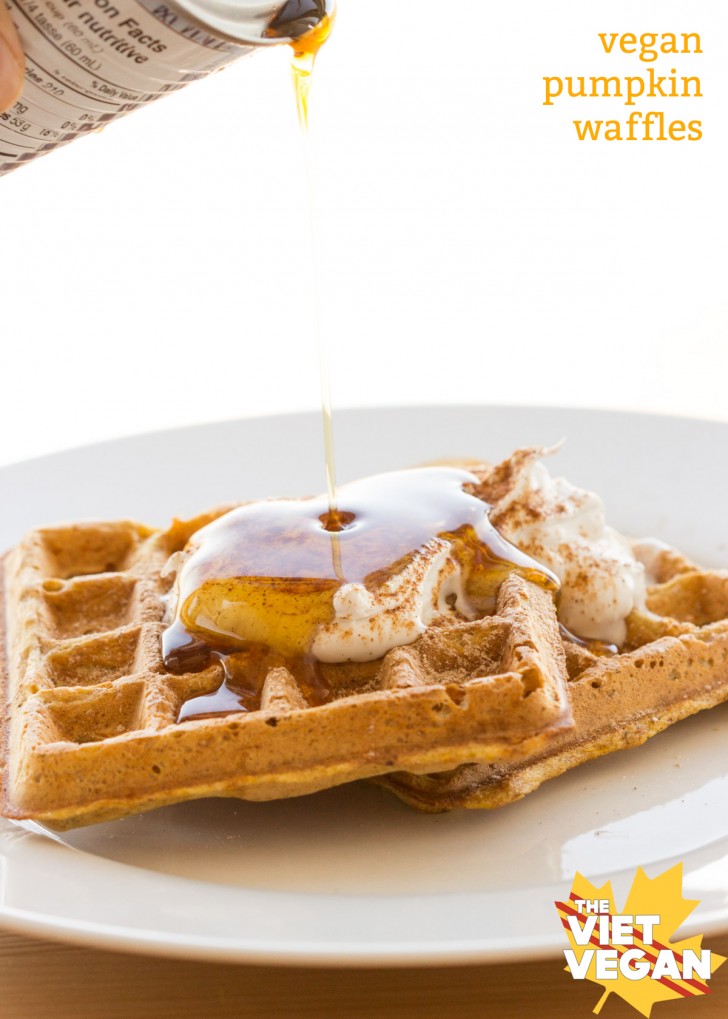 This past weekend was Thanksgiving in Canada, and in recent events, there were a few things that have made me re-evaluate my life and made me really think about what I'm thankful for. I always acknowledge the usual: good health, lovely company, great job, beautiful home. But this year I've come to really appreciate the what I have and trying not to get too stressed out over things that in retrospect aren't that monumental.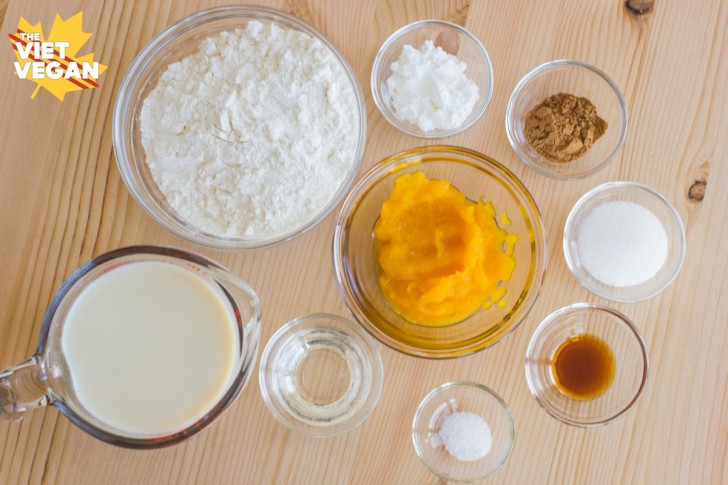 This fall has been studded with the passings of too many people. With the stress of exams, the changing of the leaves, the overwhelming uptick of all stresses of the holidays, this time of year seems to always be darkened with the news of someone passing. People whose time had not come yet. They were people that seemed like a bright little light, shining and true, until I heard the news and I discovered that their lights had gone out, on their own.
I've struggled with the darkness, I've moved through the motions to the point where I didn't want to move anymore. But I found my people. I learned that I could be more. I could do more. I know what I mean to the people in my own little world, and I learned that I could never hurt them in that way.
There are still people teetering on that precipice. Wondering if anyone will notice, if it even matters anymore, if it will end that heavy feeling in your heart.
If you are one of those people, or you know someone who is in that headspace. Please, know this.
You matter.
You make a difference.
People love you, no matter how unconventionally they show it. Your presence makes a difference in someone's life. You are stronger than you think. You are braver than you know. You are worth the effort, so please, look up. Put one foot in front of the other and don't let your light go out.
Life is already short, we don't need to make it any shorter. Don't feel the pressure to make your life any shinier or brighter than it truly is on social media. You don't need to prove to people that you're fine. Nobody is ever 100% happy all the time. We all put on a brave face sometimes, but don't hide your sadness. Nobody will know to help you if you never ask.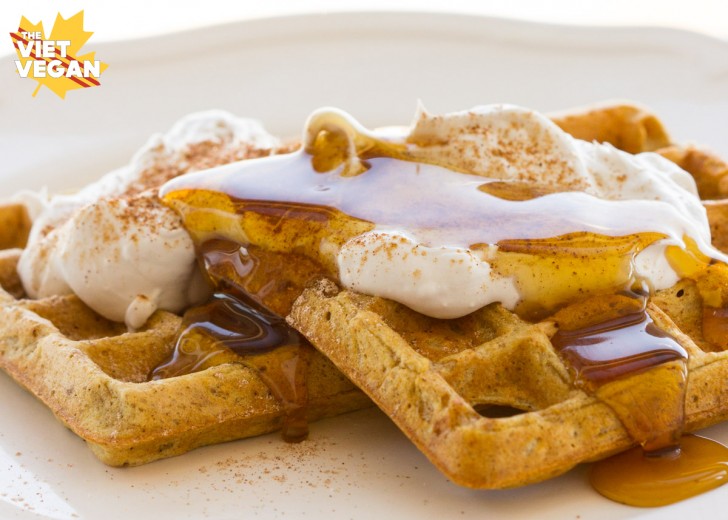 Talking to someone, finding help, letting yourself be heard—these are all things that brought me back into the light. It's one thing to confide in your friends, but find a help line or a support worker who knows what it is you are experiencing. Some friends or family will never understand, they will never know what it's like, and that's okay. There is always someone who can listen, and they are more than willing to help.
If you live in Canada, please think about finding help through the Canadian Association for Suicide Prevention. When I was doing my undergrad, I volunteered for Peer Help Centre at the University of Ottawa, which is a welcoming and safe space for anyone to call or come in to talk. The Pride Centre is another amazing space and resource for queer folk who want support, and the Peer Help Centre can provide great support for queer folk as well.
If you live in the US, many universities and colleges provide these types of services as well. There's also the American Foundation for Suicide Prevention, which can direct you to something better there.
Happy Thanksgiving ♥

Yield: 6
Vegan Pumpkin Waffles
Ingredients
1/4 cup pumpkin puree
1 Tbsp coconut oil in liquid state (vegetable oil or grapeseed would work here too)
1/2 tsp vanilla extract
2 tsp sugar
1 cup all-purpose flour
2 tsp baking powder
1/4 tsp salt
1 tsp pumpkin spice
1 cup soy milk (or other milk alternative)
vegan butter or oil to grease the waffle iron
To serve
Coconut or soy whipped cream (optional)
Pumpkin spice to dust (I cut mine with icing sugar, 1 part pumpkin spice to 3 parts icing sugar)
Maple Syrup
Raspberries (optional)
Instructions
Preheat your waffle iron.
In a bowl, whisk pumpkin puree, oil, vanilla extract, and sugar until combined. Sift in flour, baking powder, salt and pumpkin spice.
Whisk in soy milk until no lumps remain.
Use a silicone brush or a oil spray to grease the iron, then use your iron as per manufacturer's instructions.
Serve with coconut whipped cream, soy whip, dust with pumpkin spice and/or icing sugar, and a lovely drizzle of maple syrup!