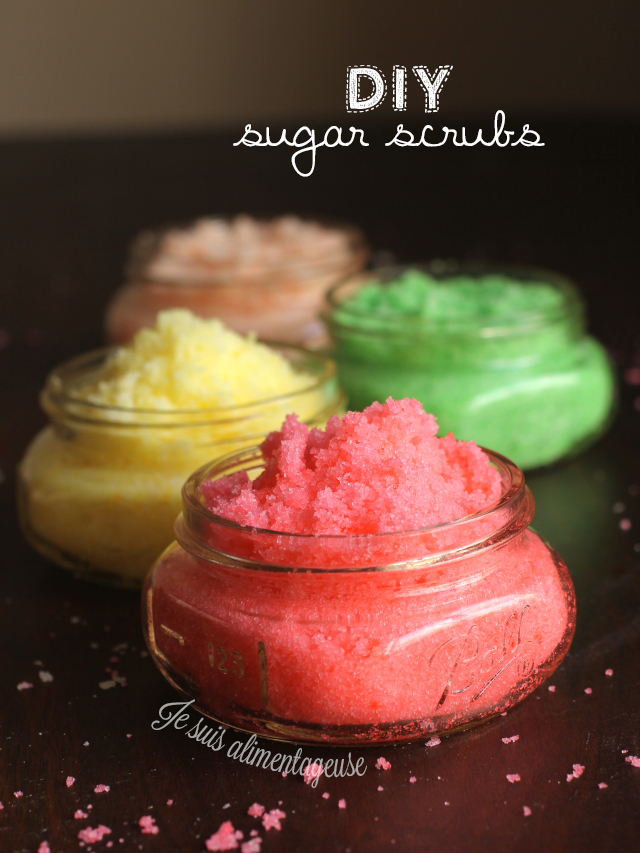 Happy New Year! I hope your celebrations were full of some bubbly drinks with friends and family! Before I get into this DIY sugar scrub, I thought I'd do some reflecting, since it's a new year and all. I spent my NYE with group of very close knit friends and you know what? It was very eye-opening. Not only did I meet some excellent new people and make some new friends, but I somehow was able to catch a glimpse of how people saw me, and how I saw myself.
I typically see myself as a logical, down-to-earth kinda gal. Anytime I meet new people, I somehow pull the extrovertedness out from wherever it likes to hide, and I become this super confident, loud, and happy person. Smiley, witty, and a little flirty.
I don't know where any of these attributes come from, I guess it's part of my alter-ego. It's a switch that gets flipped when the time is right. I feel like I channel a little Sasha Fierce whenever this happens.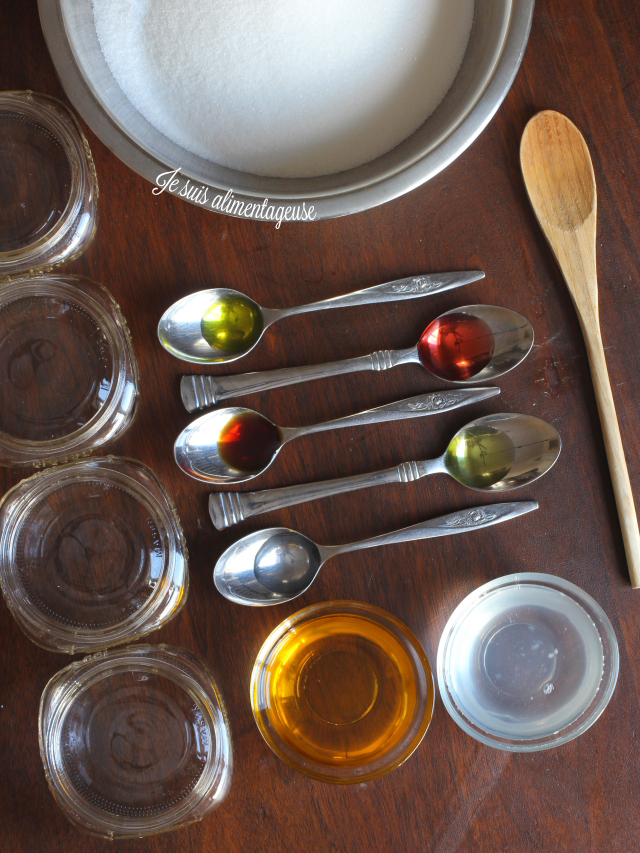 So fierce.
Anyway, whenever my version of Sasha Fierce gets turned on (let's call my alter ego Lulu because I think she'd be like an adult Little Lulu), I become hyperaware of how I typically would react to a comment, but then ignore that initial reaction, and react how Lulu would react.
Cool, a little brash, and fun.
But when the glasses are empty, the lights are off, and I'm wrapped in a tangle of sheets from tossing and turning, I replay these moments in my head. Sometimes I think, man. I should channel my inner Lulu more often. Lulu is sexy, fun, smart, and so quick on her feet. Lisa thinks of clever comebacks too late and is left with a bruised ego.
One thing that really hit home was the objective glance at my beauty. Or rather how someone would perceive my beauty. The subject came up, and it was deemed and agreed that I was average looking.
Not pretty. Not ugly. But average.
Both Lisa and Lulu agreed.
Self-consciousness, objectivity, a culture dominated by the concept of photoshopped and Western-centric standards of beauty have penetrated my perceptions so deeply that not only was Lisa saying that she was under no illusions that she wasn't "pretty". But Lulu too? The smart and flirty Lulu?
WTF.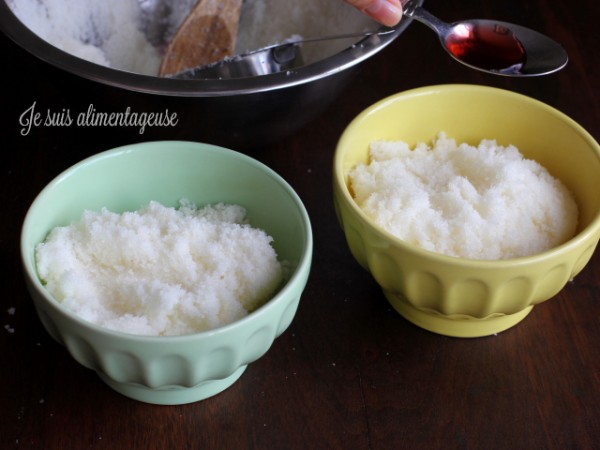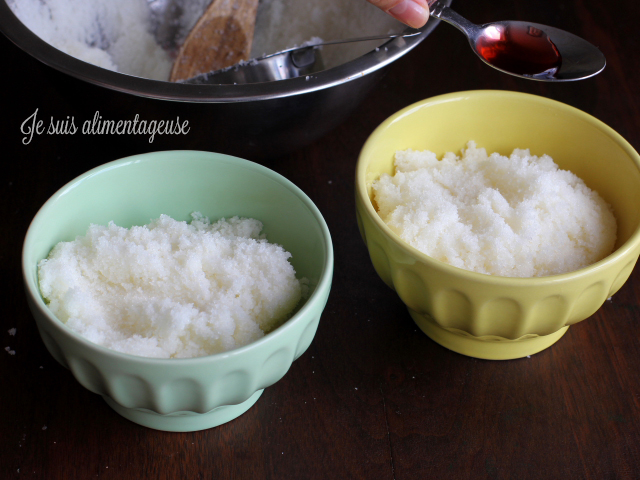 I had a grotesquely large reality check as I laid in bed at 5 am, thinking about my NYE celebrations and conversations.
How do I expect anyone (i.e. Chris) to think I'm pretty if I don't think I'm pretty?
That mindset is something that needs to change. My Happy and Healthy Saturdays are going to start including ways to change the way I think of myself. Self-confidence — true realization of my beauty both inside and out — is something that is essential to leading a happy and healthy life (IMO anyway).
I need to really believe so that both Lisa and Lulu agree that they are pretty. (Is this alter-ego business confusing? Who is "I" in this scenario? We're not sure.)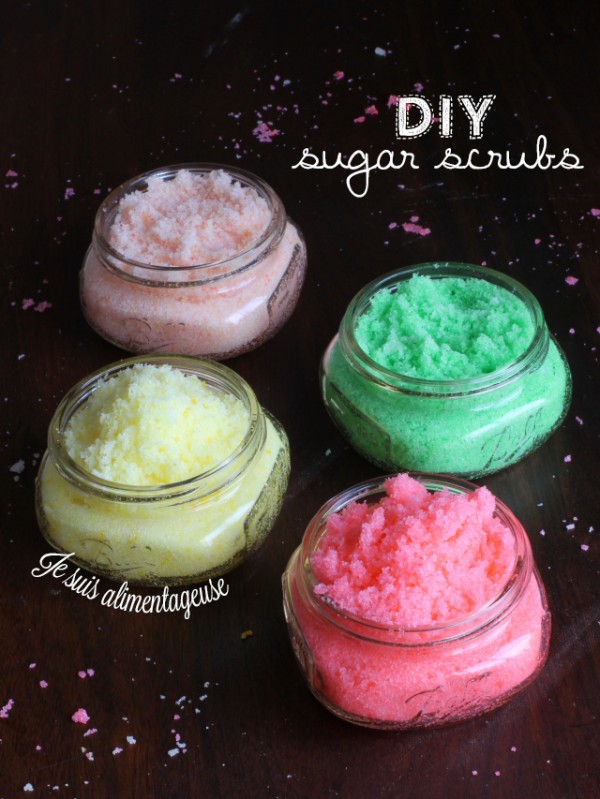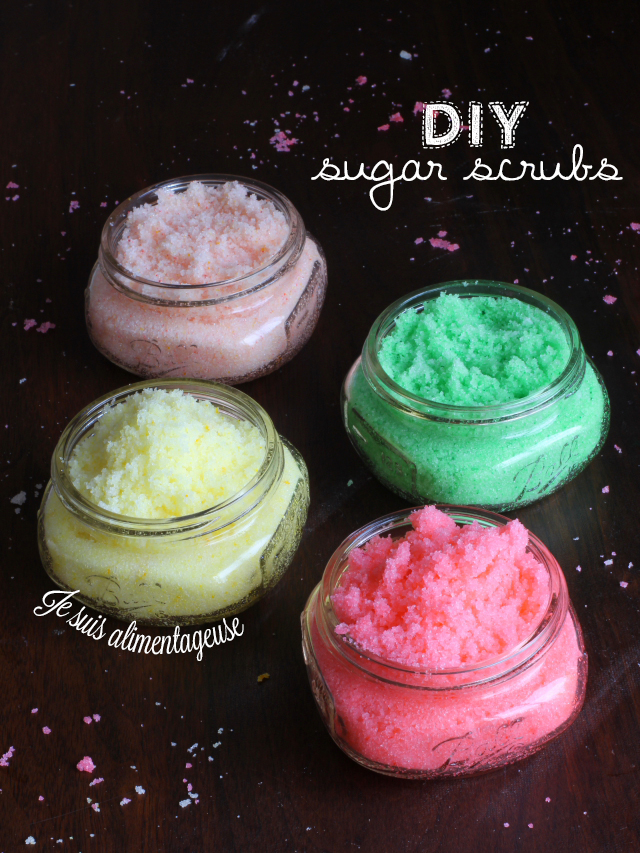 In other news, I finally upgraded my camera to a Canon 60D! It's now equipped with video, an LCD screen that flips out and rotates so I can take photos more easily, better low light sensitivity, and a more powerful processor in general. EEEE I'm so excited. So to celebrate, I shot a little instructional video for you! Excuse the cheesy royalty-free music and the low quality—my camera takes 1080 HD but my SDHC card is only Class 4, so it was only able to handle standard video. Womp.
Now check this out.
My editing skills from my YouTube vlog days are paying off! (I deleted those videos, so good luck trying to find 17-year-old Lisa's vlogging days)
DIY-sugar-scrub from Lisa Le on Vimeo.
This sugar scrub can be used on your body, hands, and feet! Great for exfoliating, hydrating your skin, and just brightening up your complexion a bit by polishing off the old, dead skin. Jojoba oil mimics your skin's natural oil (sebum) and helps moisturize and cleanse your skin. Coconut oil is also great for your skin (it's used in Vietnam to relieve and cure dry skin all the time), while super-refined sugar sweetly scrubs away your rough patches.
If you use it on your face, just be gentle! You don't need to scrub your face raw to make your skin a little brighter. Rub in gentle circles, rinse off and pat your face dry. If you need to moisturize after, do so, but the jojoba and coconut oils should be plenty.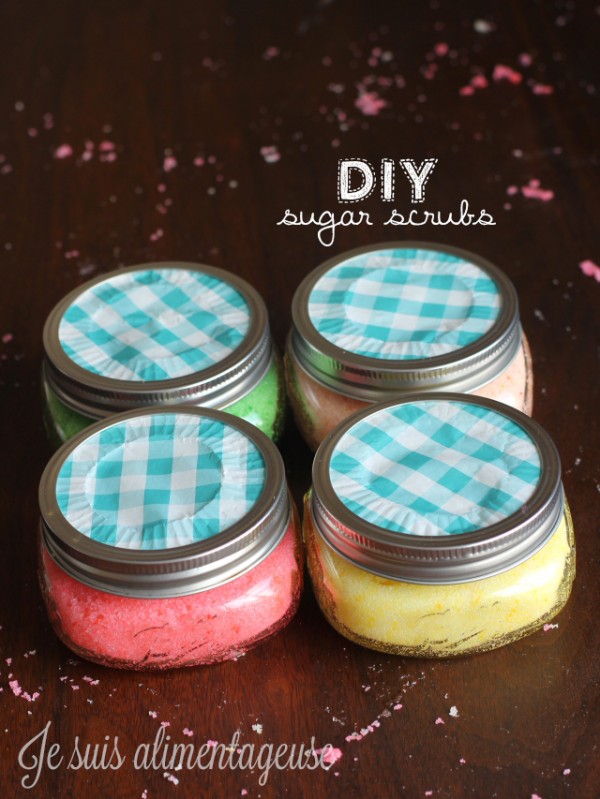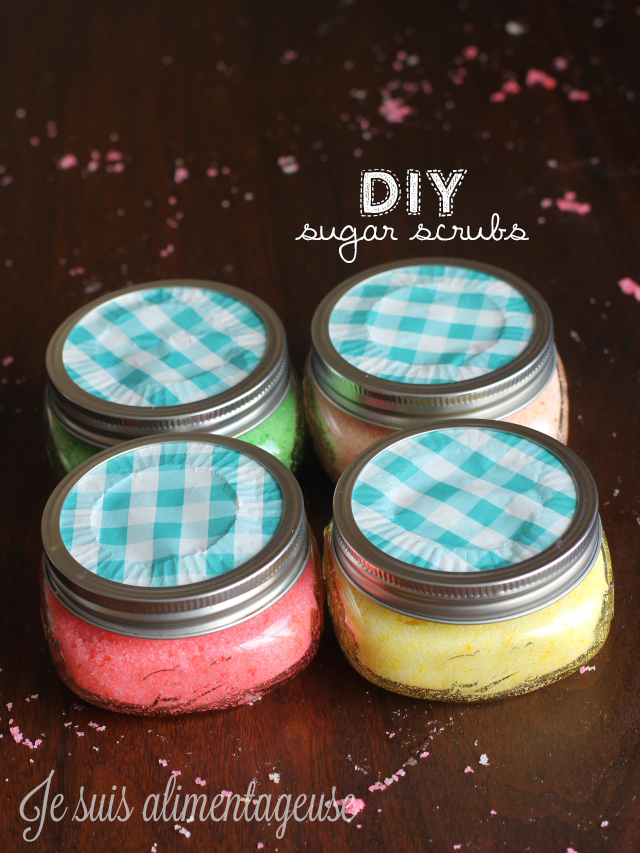 These make a great gift for friends! Use mason jars with cupcake liners (or a personalized circles if you're fancy with graphics and a printer) to showcase the bright colour of your sweet DIY sugar scrubs =)
Happy New Year!
Yield: Makes 6 cups of sugar scrub
DIY Sugar Scrubs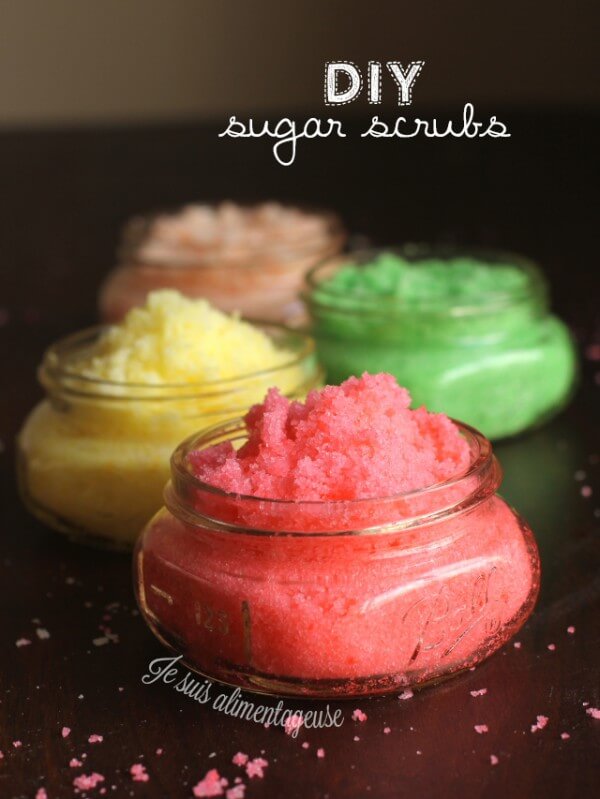 Use this scrub on your hands, feet and body to polish off any rough patches! You can also use it on your face and lips but don't scrub too hard, it's not good to exfoliate too much where your skin is delicate.
NOTE: So the friends to whom I gave these scrubs noted that the food colouring does rub onto the skin a bit. If you dye the scrub, I recommend not using very much (like a drop. maybe two. Definitely not as much as I did).
Ingredients
5 cups white granulated sugar
1/3 cup organic coconut oil (melted)
1/3 cup organic jojoba oil
3 tsp extract (mint/orange/lemon/vanilla*/rosewater) (use 1/2 tsp per 1 cup sugar mixture)
a couple drops food colouring
Instructions
In a large pot with a can protector (or what I did was put the rims of the cans on the bottom), place the cans at the bottom, and fill the pot until the water covers the jars. Heat to a simmer then remove to let dry. Turn off the heat and let the mental lids sit in the hot water while you fill the jars.
Mix together white granulated sugar and both coconut and jojoba oils until evenly distributed.
If you're making a big batch of 1 flavour, add 3 tsp whichever extract and food colouring and mix until incorporated. If you're making separate flavours, add 1/2 tsp extract per 1 cup of the mixture.
Store in the sanitized, jars, packing the sugar tightly. Store in a cool place away from direct sunlight.
Notes
*If you use vanilla, it's a little strong so reduce it to 1/4 tsp and add more as you see fit. If you add too much like I did, subdue it with a little bit of honey =)