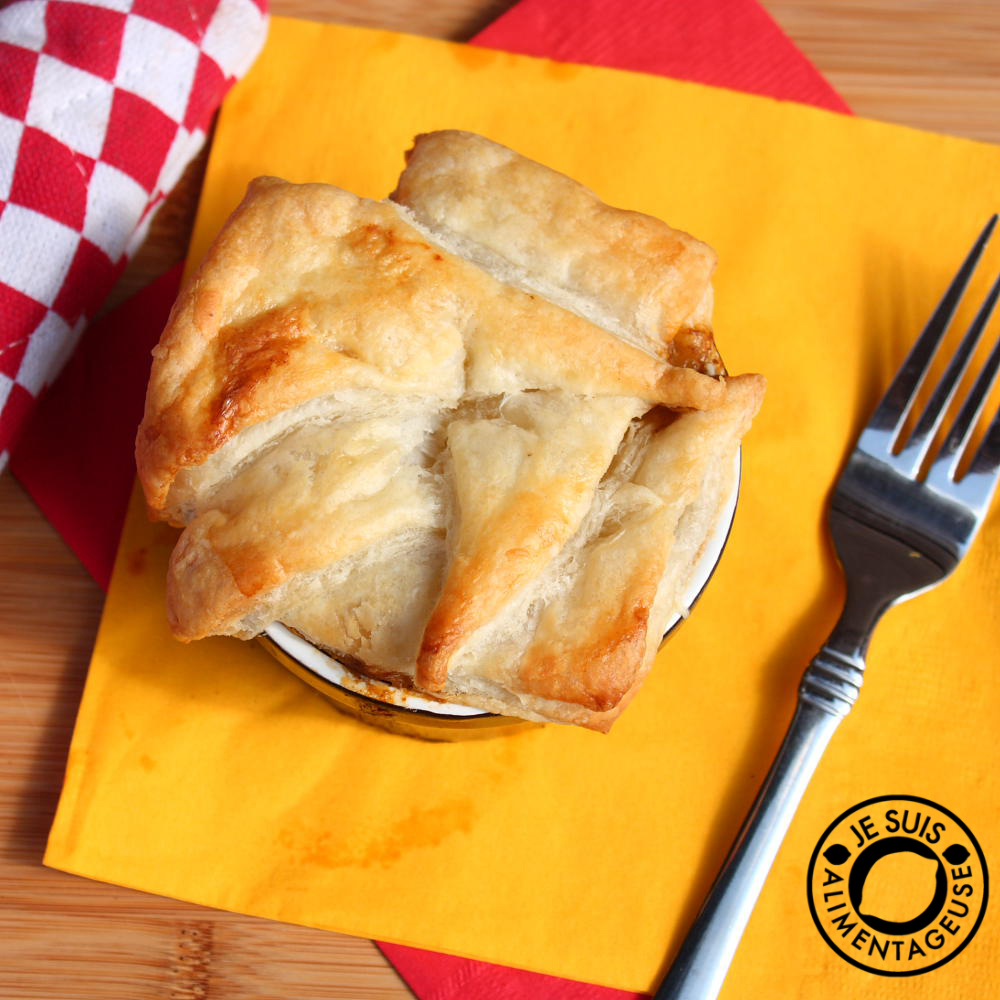 One thing I used to get whenever I went to British pubs was chicken pot pie. As a kid, I had frozen pot pies for dinner and they were always delicious, although probably because they were chock-full of salt and preservatives. Salt, why are you so magical and addictive? But anyway, being vegetarian means I can't have chicken pot pie anymore! Or shepherds pie. Sadness. So I saw some blog posts with vegetarian pot pie and lucky for me, I had all the ingredients! Well, more or less. I couldn't find any recipes that I liked in particular, so I kind of threw something together. Think of this as Fridge Pot Pie; I took stuff from my fridge and put it in a pie. Nooooms!
I wasn't sure what spices to put in because normally pot pie is flavoured as a creamy or beefy stew. I wanted neither, so I made almost a chili-like flavouring with tons of paprika. I made lentils for the second time and they were tastier this time because there was more flavouring and I added more stew to it. I think I'll try to make puff pastry some time this summer too, because it seems pretty easy, I just want to not have to buy the frozen puff pastry. Almost four dollars for two sheets =
If you want to make this pot pie, feel free to experiment with your ingredients. Add celery, potatoes, sweet potatoes, or even beans to add more substance to the stew. Use whatever broth you want to add more depth of flavour as well. Remember that dried herbs and spices infuse more flavour into the food the longer they sit (that's why chili is tastier the next day!), whereas fresh peppers and chilis lose their flavour the longer they stew. So if you aren't happy with it today, it'll probably be more delicious as leftovers!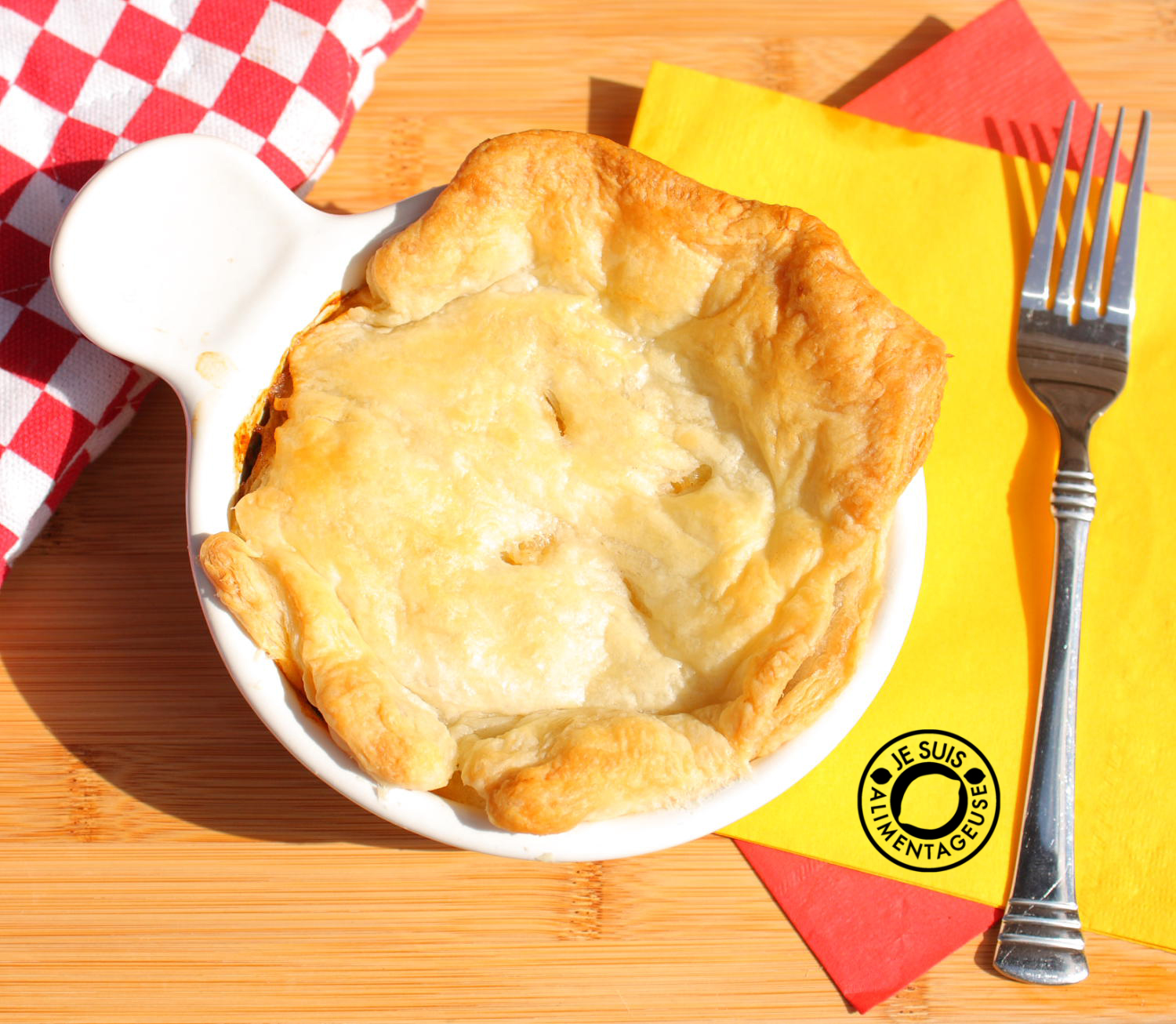 Makes about 1 large casserole dish, or about 6 regular servings.