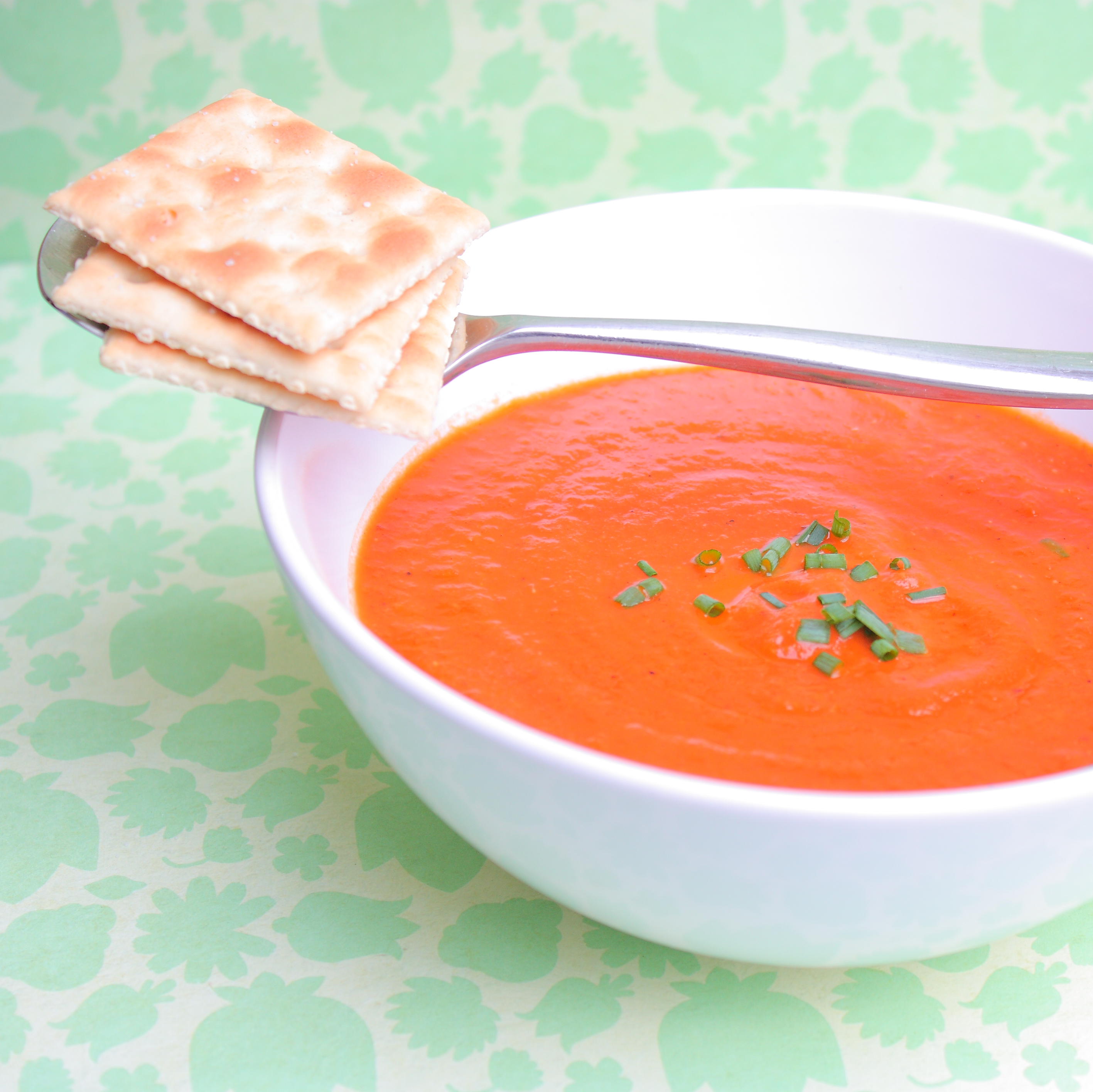 My last few culinary adventures have been very nostalgic for me. First Rice Krispie Squares and then I made rice porridge (chinese congee). Rice porridge is the Vietnamese staple for when you're sick; kind of like chicken noodle soup or tomato soup. It reminds me of the times I spent sick in bed, not that those were happy memories, but being in bed with a book and cozy blankets was a good time. This soup is way better than the Campbell's canned soup because it tastes like home, goodness, and the promise of getting better.
The weird thing about canned soups is that since my mom never made cream based or puréed soups as a child, I had no idea how they were made or what was in them. I'm actually really happy that I started this food blog, because I would never have learned how easy it is to make comforting food like this, and I would never have been able to share them with you!
So I hope you enjoy this recipe, and make it when you want to feel happy inside =)
Tomato Soup
Ingredients
1 large onion, diced
1 tbsp olive oil
6 cloves garlic, minced
2 tsp dried oregano
1 tbsp dried basil
1/2 tsp salt
1 tsp pepper
1 1/2 cups vegetable broth
28 fl. oz can of tomatoes
1 tbsp tomato paste
1/3 cup soy milk or coconut milk
1/2 tsp baking soda
Chives for garnish (optional)
Instructions
Saute diced onion in olive oil over medium heat until transparent. Add garlic and saute until fragrant.
Add oregano, salt, pepper, and basil and stir until everything is absorbed into the oil.
Add vegetable broth and stir in diced tomatoes with juice and tomato paste.
Simmer until the tomato pieces start to fall apart. Blend with an immersion blender until smooth and velvety.
Stir in baking soda and let the foaming subside. If you find it still tastes too acid-y for you add some soy milk or coconut milk, and garnish with some chives. Basil works too, I just like chives.
Yum! Childhood memories!