This baked feta pasta has exploded on TikTok and it looked so good I had to try and make a vegan version!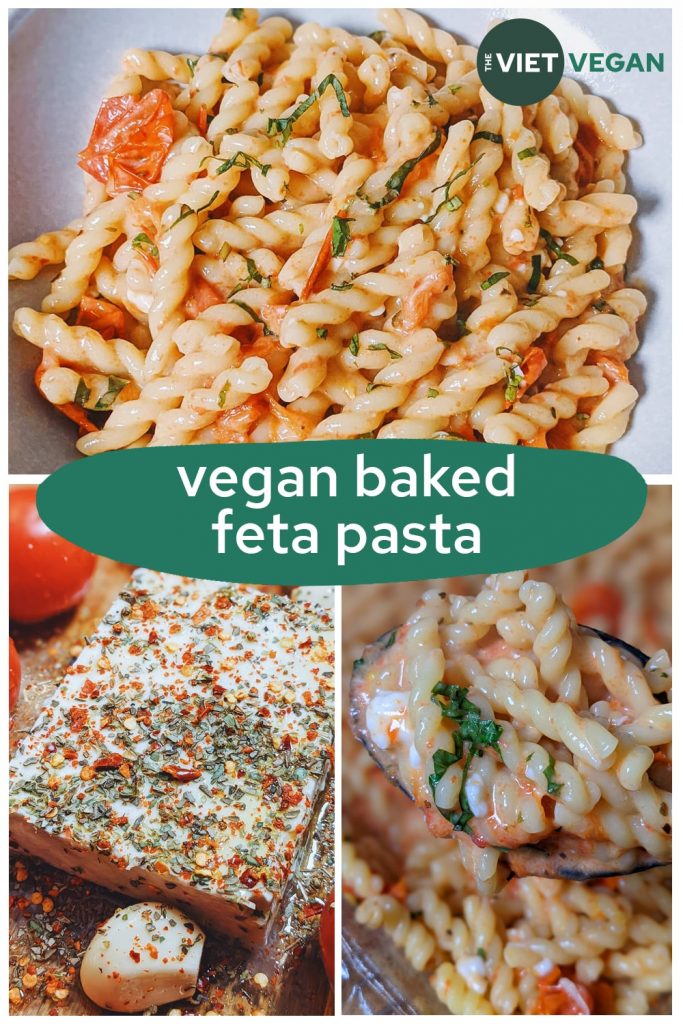 I avoided TikTok for so long, partially because I find myself feeling very old when using it, and also because I can get sucked into it with the endless scroll. But I've been liking a lot of the other TikTok food videos I've been seeing a lot of my friends post, so I've decided to suck it up, start my account and try to self-impose decent boundaries so I don't lose myself to funny TikToks. And I decided to start by making a vegan version of the trendy baked feta pasta, originally started by Lie Miessa.
Eddie's been asking me to make more creamy pasty recipes, but I don't usually keep a lot of cooking creams in my pantry when the craving arises. A couple months ago I bought this Nafsika's Garden feta-style block and kind of forgot it in my fridge, but the incredible thing about a lot of these vegan cheeses is that their expiry date is usually 6 months or longer for some reason.
I'm not going to question it haha.
This feta sat in the fridge for an absurd amount of time and seeing this super simple tomato and feta baked pasta seemed like the perfect opportunity to free up some space in the fridge and eat some ultra creamy pasta!
This pasta is originally made with cherry tomatoes, but I think I prefer using the bigger tomatoes because you get less skin overall for the amount of tomato flavour. Both work, it's just your preference of whatever tomatoes you have. In the summer, having big juicy garden tomatoes would make this extremely delicious, but for those tomatoes I'd either half or quarter to roast them.
Either way, super delicious recipe, I'm excited to see what other TikTok recipes I'll encounter and be able to veganize! I hope you give this a try (whether or not you're on that platform), and I hope you enjoy this.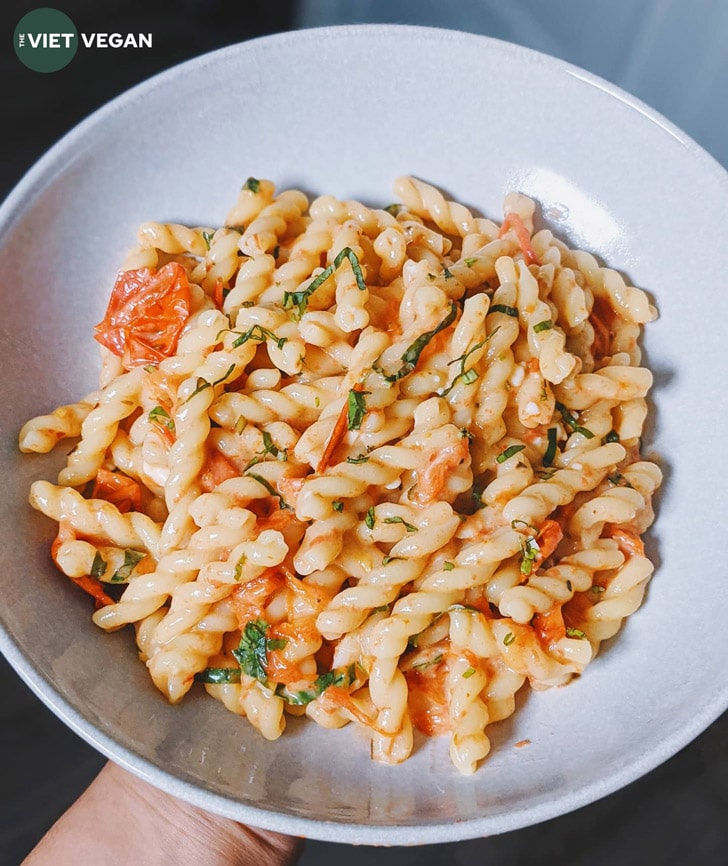 Yield: 4-6 servings
Vegan Baked Feta Pasta (from TikTok!)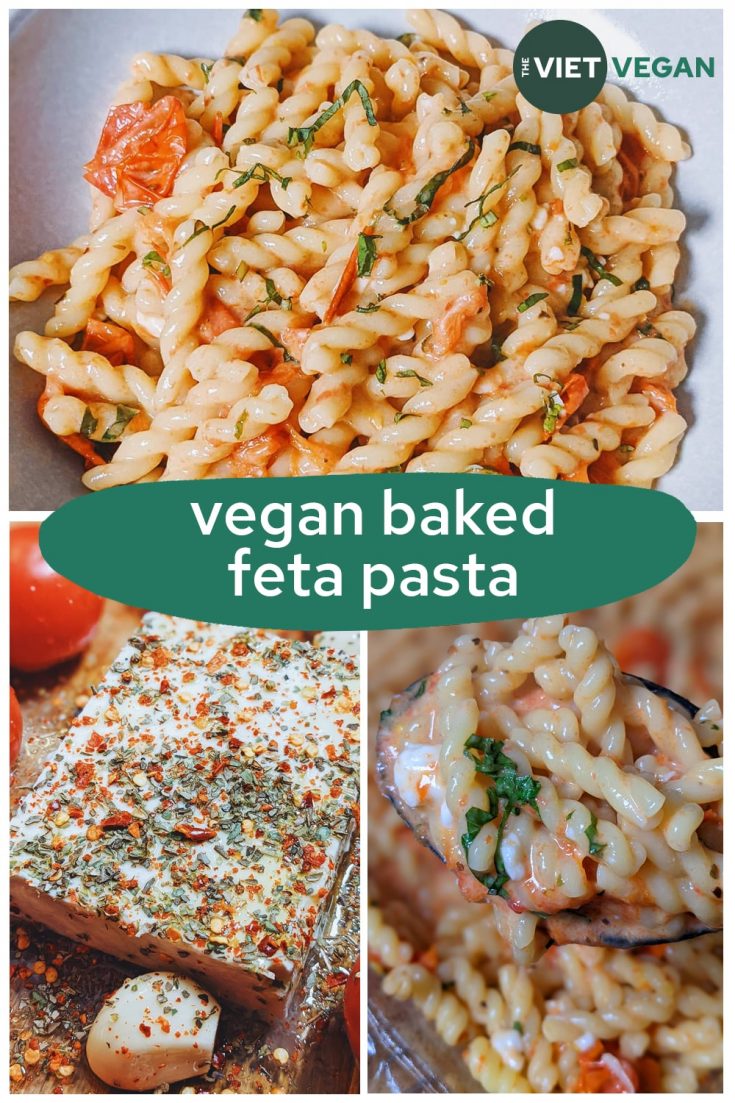 This super easy pasta dish is so creamy and delicious! Use gluten-free pasta to keep this dish GF, and feel free to add more spices and herbs to amp up the flavour even more.
Ingredients
12 small vine tomatoes or 22 oz/600 g cherry tomatoes
1 block of vegan feta cheese (200 g)
1/4 (60 mL) cup olive oil
4 cloves garlic, peeled and left whole
1 tsp dried oregano
1/2 tsp dried chili flakes
450-500g (16 oz) pasta shape of your chose (I used gemelli)
1/4 cup basil, ribboned or roughly chopped
Salt and pepper to taste
Instructions
Preheat your oven to 400F (200C)
In a large casserole dish, add the tomatoes and place the block of vegan feta in the centre of the pan. Add the garlic loves and drizzle olive oil generously over everything.
Sprinkle with dried oregano and chili flakes, then bake for about 20-25 minutes until the tomatoes are well blistered and feta is soft and kind of half-melted.
Meanwhile, in a large pot of boiling water, cook your pasta until desired al-dente and drain.
Use a fork to mash the tomatoes, garlic, and break up the feta and mix to get a creamy, tomatoey-sauce. Add the pasta and mix well, then add salt and pepper to taste.
Enjoy!