This recipe is sponsored by California Pears <3
I love using sweet, summery, Bartlett pears to add a bit of crunch and sweetness to this naan grilled cheese!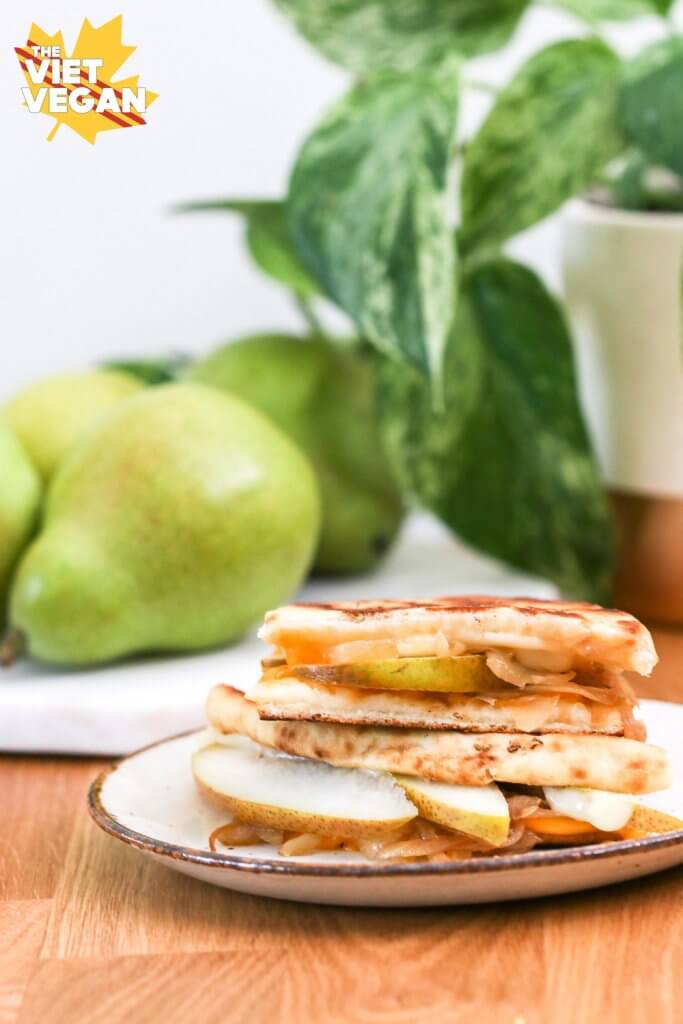 It's not summer without fruits like pears! California Bartlett pears are delicious, whether you like them green and crunchy, or yellow and juicy sweet once fully ripened! I learned from California Pears over the years that pears ripen from the inside out, so in order to figure out if they're ripe, you check the neck by pressing gently. If it's tender there, it's ripe! (Likewise if it's hard, it's going to be a nice crunchy one!) Personally I've always liked my pears quite crunchy, but every one and then, a juicy one really hits the spot.
Like last year, I developed another savoury recipe for California Pears by adding it to naan grilled cheese (inspired by Two Market Girls). This time playing around with both sweet and savoury elements by combining grilled cheese with the sweetness of both caramelized onions and sliced pear.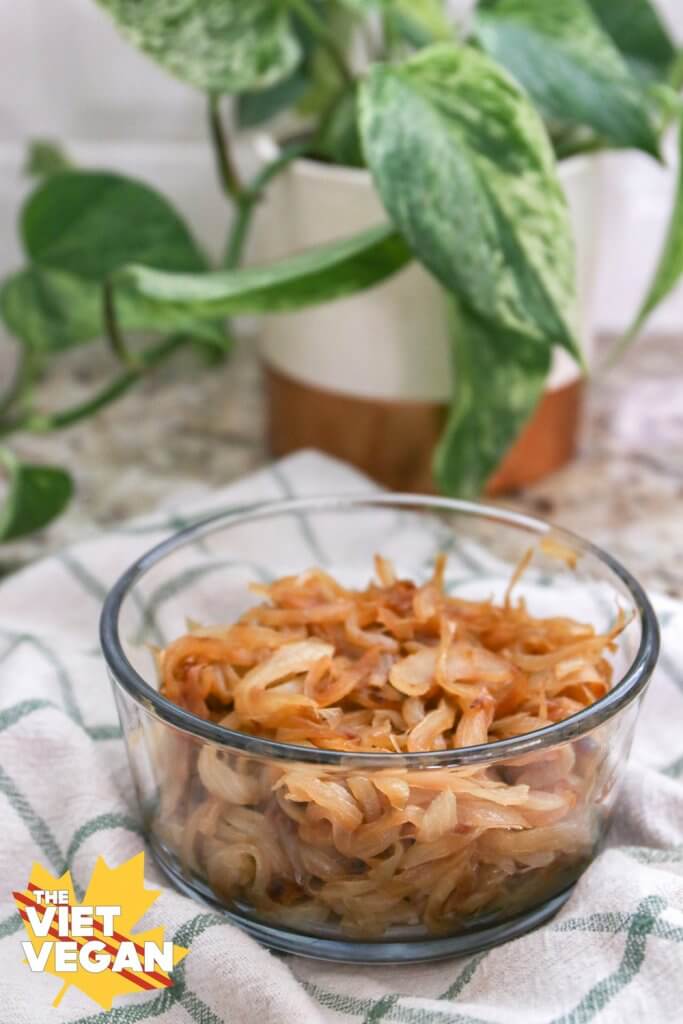 Lately I've been noticing a shift in my body: I'm craving carbs less and less. While I can hardly resist a bag of chips here and there, but in the past I've devoured loaves of bread, stacks of naan, and all the bready carby snacks like nobody's business. Maybe it's me getting older, but I'm finding I'm gravitating a lot more towards a piece of fruit and less towards a slice of cake. I'm never one to pick a specific diet for weight loss and stick to it (because I'm not about that weight loss life), but I'm finding that relying less on bread and naan has made me feel a lot more energetic lately.
Ironic, that I mention this on a naan grilled cheese post. But just because I haven't gravitated towards it as much, doesn't mean I don't still love some delicious, cheesy naan action. But instead of having a larger version of this grilled cheese (with two pieces of naan), instead of the one cut in half to make a sandwich, I've been able to satisfy my hunger and not feel overloaded by the end.
Keeping my fridge stocked with fruits and vegetables to snack on has been really helpful too. Those sweet cravings are easily satisfied with crunchy Bartlett pears dipped with some peanut butter, which is something I always enjoyed before, but often was overpowered by some baked good or box of cookies I had lying around.
My birthday is coming up soon and as 29 creeps closer and closer, I'm really starting to notice these small changes in my body that I didn't notice before. Instant breakouts when I eat junk food, my digestion system launching a revolt if I eat too much spicy food, or simply just feeling tired if I've stayed up too late and had to wake up early. Things I used to be able to brush off 4-5 years ago without a problem. I'm by no means missing being a youth, but I am humbled by my body and honestly I feel a little guilty that I had been treating it so badly all these years.
Anywho, the next chapter in my life seems to be striking a balance between feeding the occasional carby cravings and feeding my body what I know it actually needs, which has been an interesting and enlightening journey. So long, nights of eating a full pizza by myself, hello leftovers of pizza for 2-3 days. Or in this case, satisfying my cravings with the half-moon caramelized onion and pear naan grilled cheese, instead of making myself uncomfortably full with the full moon!
I'll end this with a final shoutout to California Pears for sponsoring this recipe! I'm always happy to work with produce companies to hype up amazing fruits and vegetables, and it's amazing that California Pears works with me! California Pears is an advisory board that represent pear farmers and growers in California, which means that all 60 family farms in the state have access to statistics, research, and promotion, while collectively maintaining a standard and developing sustainable growing practices for pears grown in California. I think it's amazing that boards like this exist because then pear growers can focus their energy on growing, meanwhile collaborating to grow together. Maybe that's just the agriculture nerd in me, but I love that this exists.