Sometimes I become very afraid of things that I know are completely irrational and illogical, but I can't help but think myself into these dooming spirals. Once I get going, I sort of need to just cry and let the feelings wash over me until it's done. It doesn't happen very often, and I don't like doing it when it comes. But every now and then it comes along and I hate feeling so helpless to my emotions, but it is what it is.
This time around, it was the idea of being not enough.
Let me explain:
My very first relationship ended because I wasn't close enough, I wasn't old enough…I simply wasn't enough for him. In the end he cheated on me and left me with a devastated heart and a steely resolve to never open myself up to that kind of hurt again. I think at the moment I vowed that I would be the perfect girlfriend and that mindset left me pretty messed up for my next few relationships. Since then I've never been the one who gets dumped, but rather I'm the one who cuts and runs.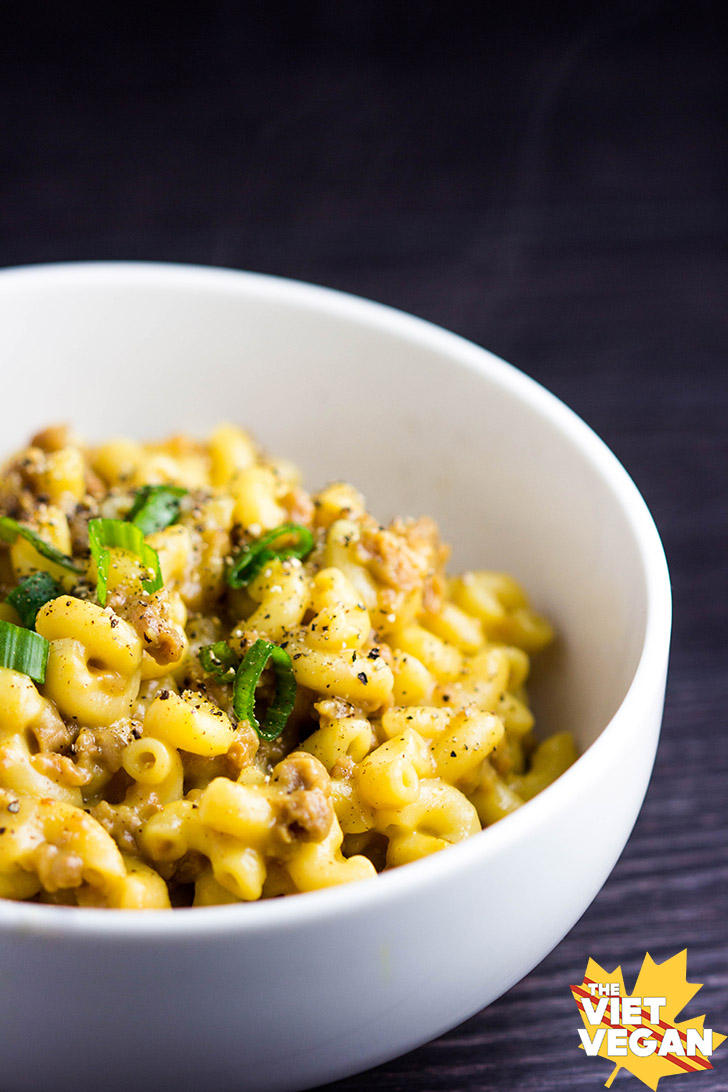 Fast forward a decade or so and we come to last year. My last relationship ended because we weren't right for each other, but one of the deepest emotional scars I still have from that time is the feeling that I wasn't enough. Essentially, I wasn't enough for my partner to end the long distance and be with me. Not supportive enough, not loving enough, not beautiful enough… I don't think I'll ever know for sure. I don't think that was actually the case—but it felt that way nonetheless and that's why it ended.
We never realize how far off the path we get until it's time to find it again. My path to self-acceptance and self-love has been confusing and frustrating since then because at a basic level, I know that I know I am good enough. We are all worth something…we are all worth loving. But I sometimes can't help but feel like maybe it was my fault that we ended up where we were. If I had known sooner, if I had accepted the truth, if I had seen the signs sooner…maybe I wouldn't be as emotionally scarred as I am now.
Sometimes I feel guilty that I still carry these wounds with me even when I'm deep into the best relationship of my life. I wonder if I should have set aside my impulses and taken time to heal the scars, but if I had, I wouldn't have met Eddie when I did, and who knows where I would have ended up now.
Of course, whenever I bring up these feelings to Eddie, he just pulls me close and says exactly what I want to hear. I feel reassured and relieved, yet still angry at myself for ever needing to hear these words: That I am what he wants and I am more than enough. I think we're both sad that I ever have felt this way. No one should ever feel this, but I can't be the only one who fears that they don't live up to the standard of themselves or their partners.
I know that I'm worth loving and that I'm enough, but sometimes you just get into these emotional downward spirals, and you have to dig deep and understand why you're there in the first place.
In lighter news, I have a new Youtube video! This week is a recipe video of this very recipe! Bloopers and all. I'm starting to get the hang of this whole editing thing and I'm getting more and more comfortable in front of a camera. Let me know what you think! I would love it if you went over to my channel and subscribed, maybe thumbs-up the video and leave a comment? I hope you enjoy. This was pretty funny to edit =P


Yield: 4-6
Vegan Taco Macaroni and Cheese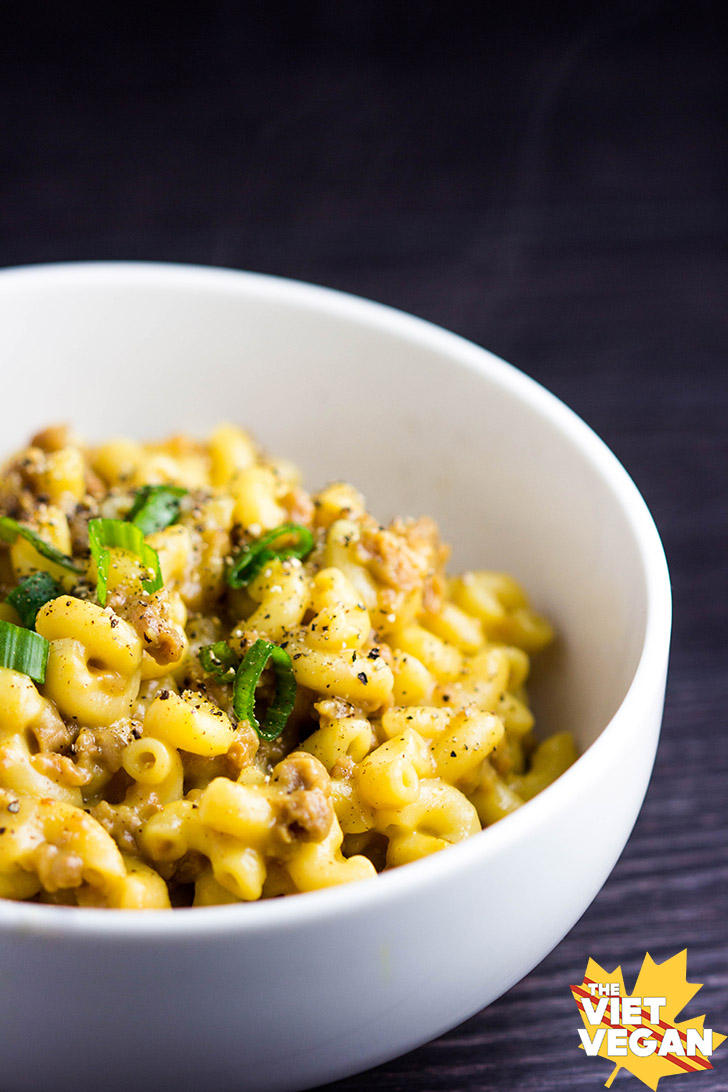 Ingredients
2 cups dried macaroni pasta
2 medium Yukon Gold potatoes, peeled and diced
1 1/2 tsp garlic powder
1 tsp onion powder
1/2 tsp turmeric
1 tsp paprika
1/2 tsp cumin
1 tsp chili powder
1/2 tsp kosher salt
1/2 tsp black pepper
1 tbsp nutritional yeast
1/2 tsp dried oregano
a pinch of cayenne
1 1/2 tsp white miso
1/2 cup of reserved potato cooking water (maybe more depending on the size of your potatoes)
1 yellow cooking onion (medium)
1 tbsp grapeseed oil (or whatever frying oil you want to use)
3 cloves garlic, minced
3 cups beefless ground (I used Gardein)
Extra kosher salt to taste
Green onion to garnish
Instructions
Cook macaroni in salted water until tender. Drain and set aside.
Meanwhile, boil diced potatoes in water until fork-tender. Transfer cooked potatoes to a blender and reserve at least 1 cup of potato water. Add garlic powder, onion powder, turmeric, paprika, cumin, chili powder, salt, pepper, nutritional yeast, oregano, cayenne (if using), and miso to the blender. Start by adding 1/2 cup reserved potato water and blend until all ingredients are incorporated. Taste and adjust salt, cayenne, and water until you get a runny sauce (that's not so thin that it just runs everywhere but not so thick that it's hard to pour). Set aside.
In a large pan over medium heat, cook onions in grapeseed oil until lightly browned. Add minced garlic and stir to cook until fragrant. Add beefless ground and cooked until heated through and cooked evenly.
Combine cooked macaroni, beefless ground mixture, and cheese sauce and stir to coat. Top with chopped green onion. If you want to extend the taco experience, add some guacamole or diced avocado, salsa, vegan cheese, maybe even a dollop of vegan sour cream.