These vegan tofu ricotta stuffed shells are the perfect dinner. They're easy to prep in advance on your own or with little helpers too!
These stuffed shells are a crowd pleasure that are chock full of protein and cheesy flavour.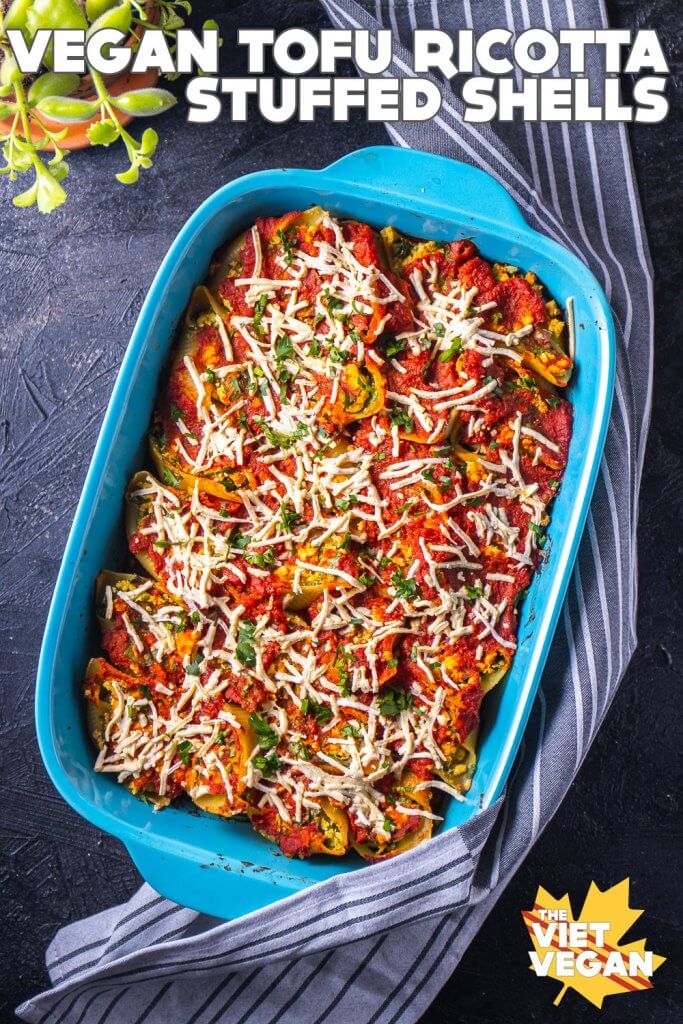 Happy New Year! I've always kind of feared this year, because I once made the calculation in my head that the year my brother gets his driver's license is the year I turn 30, and well, this year is the year. I've always been around people who are older than me telling me that my problems aren't so bad, I'm young… "Just wait until you get older," they say. I'm still 29 for now, and I like to think I've been taking good enough care of my body that I will stay energetic and lively as the years go on, but I'm noticing aches and pains that I didn't realize would hit me this early.
I'm noticing that my body is not so forgiving about certain foods I eat or how little I sleep. I'm noticing that the increased frequency that I've been doing physical activity has a direct impact on my day to day quality of life. (For those who don't follow me on Instagram or YouTube, I've been going to the gym 3-4x a week since July and I've really noticed huge differences). But lately I've been plagued by lower back pain from horsing around with kids over the holidays. I figured a week of rest would help, but even with exercise, stretching, and rest, my back is still messed up and I booked a chiropractor appointment.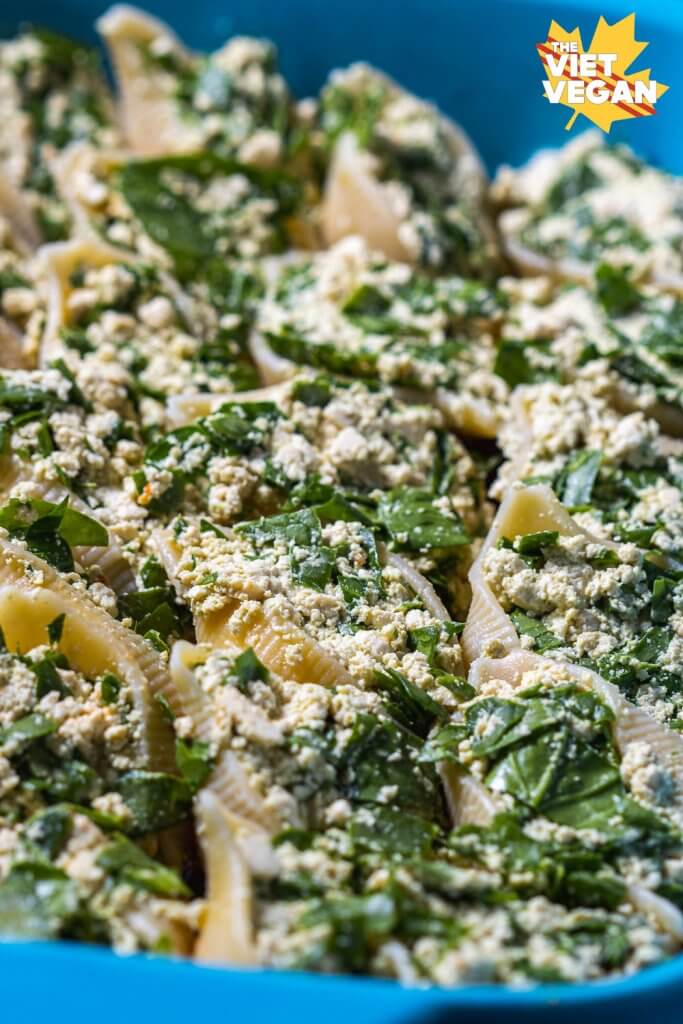 Anytime I tell someone about it, I hear "welcome to 30" and I wonder, is it all downhill, physically, from here? Is this why people start panicking about being 30? In the past, every year that I get older, I feel comfort in the fact that inside I'm actually like a 40 year old woman who likes to gossip about bad TV shows and host dinner parties. I usually want to be home by 11 at the latest, and I've barely strayed from my neutrals and jewel-toned wardrobe over the last 20 years. I could have SWORN I was born ready to embrace my thirties, but then I stay up until 3 am on New Years Eve or try to wake up early on a Sunday to grab coffee with a friend when I stayed up until 2 the night before, which I suspect is much more of a 20 yr old behaviour than 30.
Writing this all down has made me realize that I need to readjust my perception of myself and my expectations of what I am physically capable of doing. And I know, to any of you older folks, probably thinking to yourself, "Sheesh. Lisa isn't even 30 yet and she's whining about back pain and a chiropractor, wait until she's 40 or 50 and has to do pre-cancer screening and mammograms" YES I KNOW. I'm allowed to whine about adjusting okay?
In any case, I'm quite lucky that the majority of my friends have similar energy levels to me and enjoy doing things at a more relaxed pace. The majority of us like to chill out, watch movies, mostly eat food, and occasionally do yoga. Most of my friends are teachers who need to go to bed by 10, and thus we don't get to anything too nefarious in the wee hours of the night.
For example, I brought this (and the fluffiest mashed potatoes!) over to my friends for a potluck over the holidays, and I left by 11! Unfortunately it takes me about 2 hrs to get home from Toronto these days, so I didn't get home until 1, but still! The point still stands. My friends in university were dragging me to nightclubs and pubs by 11, not going home.
Anyway, these vegan tofu ricotta stuffed shells are a great crowd-pleaser, they're perfect for large family dinners or potlucks because they're easy to portion and very approachable. Pasta is always easy, delicious, and overall quite affordable to prepare, and the tofu ricotta is satiating and full of protein and calcium too. You can make smaller portions and freeze them (be sure to cover well, lest they freezer burn), and bake within a couple weeks, or you can batch cook this for dinners all week. Definitely filling and easy!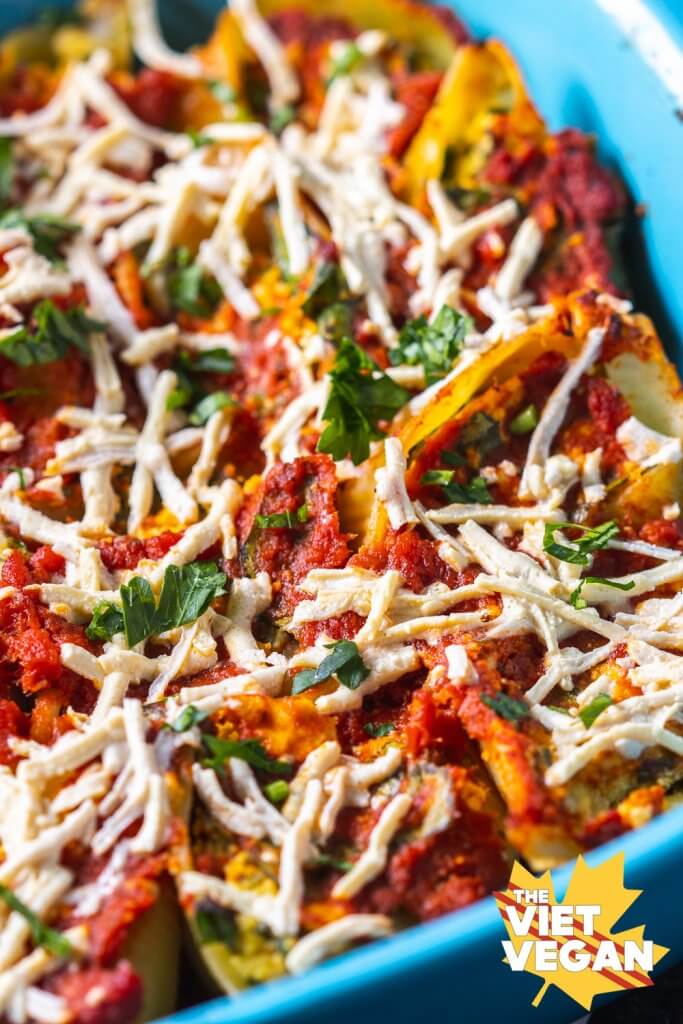 Yield: 32 shells
Vegan Ricotta Stuffed Shells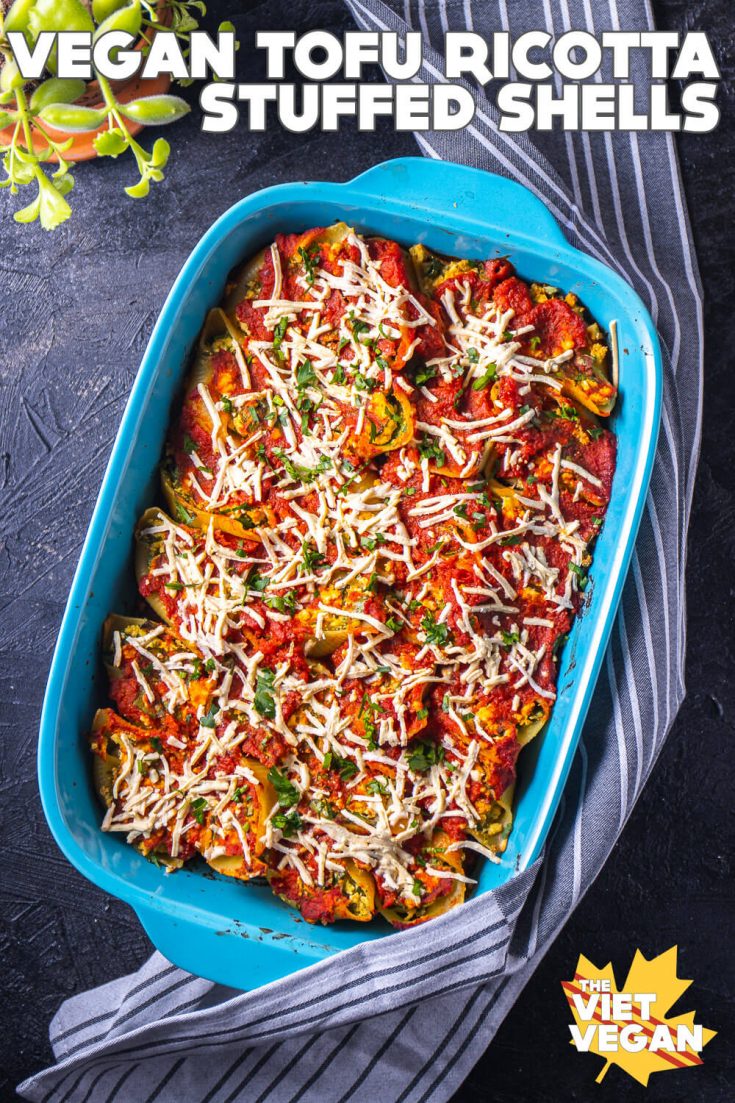 These vegan tofu ricotta stuffed shells are the perfect dinner. They're easy to prep in advance on your own or with little helpers too! These stuffed shells are a crowd pleasure that are chock full of protein and cheesy flavour.
Ingredients
32 pasta shells
Water to boil
Salt to season the pasta water (do as you like, I used about 2 tsp)
For the tofu ricotta
3 tbsp (45 mL/65 g) tahini
1/4 cup (60 mL) lemon juice (about 2 lemons, juiced)
1 tbsp (15 ml) mild sodium white miso paste
1/4 cup (60 mL) nutritional yeast
2 large blocks tofu (350g each, 700 g total)
1 large handful (~2 cups spinach), roughly chopped (you can also use ~1 cup frozen cooked spinach as well)
Salt & pepper to taste (I didn't use any, but I served with pepper)
To assemble
3 cups of pasta sauce
1 cup vegan cheese (daiya or follow your heart mozza would be great)
Instructions
Bring a large pot of water to boil, season well with salt, it should taste like sea-water. Cook pasta until al dente. My pasta required 14 min to cook, so I cooked for 12. Drain and set aside.
Tofu Ricotta
In a large bowl, combine tahini, lemon juice, miso paste, and nutritional yeast and mix until combined. Crumble tofu into the bowl and mix well until everything is coated.
Chop spinach roughly and mix into the tofu mixture.
Assemble the pasta
Using a large 9x13 casserole dish, add a layer of pasta sauce on the bottom. Stuff the shells completely and layer into the dish, you should be able to get about 26 in there fairly easily, 32 if you REALLY squish them (alternatively you can cook them in a separate ramekin).
Coat with the remaining pasta sauce (be sure to cover the pasta or it'll dry out) and sprinkle cheese on sparingly.
Bake for 30 minutes in a 350F oven, until cheese is melted.
Serve and enjoy!