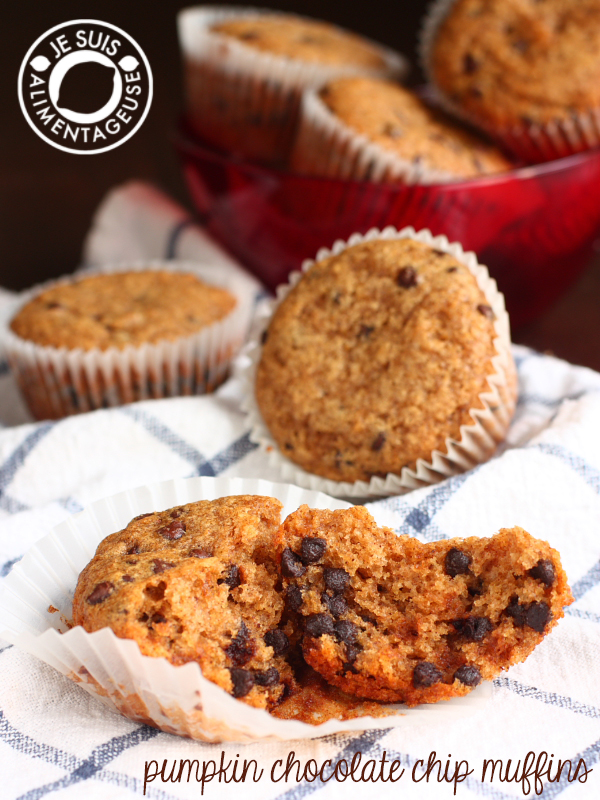 It's definitely fall because of the onslaught of pumpkin and turkey that's invading my pinterest feed, and I'm here to add another pumpkin baked good to the masses (pumpkin chocolate chip muffins make a great breakfast, I assure you) but the cold weather and the impending ending of October means that stores will be sweeping away their Halloween goods and bringing out the Christmas. I'm a little terrified, first because Christmas means I have to figure out if I'll be staying in southern Ontario with my side of the family or visiting Chris' side of the family wayyyyyyyy up north.
Second, I'm scared for finances. I just started a new job and I haven't had much consistent work just yet, so I went to a job fair for a local kitchen appliance/gadget store that I LOVE in Toronto. I was pumped. This is my jam! I know so much about what works, what doesn't work, what's good for people who are in a hurry, or what's practical for people who just want to get stuff done in the kitchen.
I've done it all folks.
So I went in between a meeting and a class, giving myself about 2 hours of time for the job fair. Pleeenty of time.
I strode into the store, confidently approaching one of the personnel.
"Hi there! I'm here about the job fair?"
Confident. Cheery. No qualms about being socially awkward. Three very important things for a sales rep, right? Nailed it.
"Oh! Yeah, just outside, to the left, up the stairs."
So I go outside, turn left, and I start walking up the stairs, only to find a tiny mob of people, all dressed for an interview. They looked at me with a silent glance of pity.
Welcome, and join the masses.
I pass about 20 people and approach the one guy at a fold-up table who's been there at least an hour saying the same thing for every person that walks in.
"Blah, blah, availability form, blah, blah, bring that back with a resume."
I fill out my sheets, bring it back, and I'm internally giving myself a pep talk.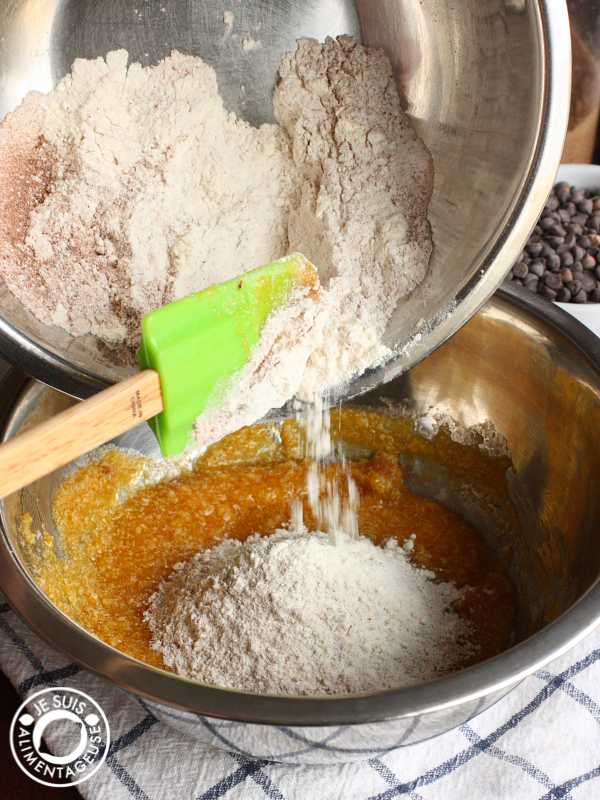 Alright Lisa, you got this. You are outgoing, you love kitchen stuff, you know tons of stuff about the products, and you can sell stuff. Heck you have to sell yourself as a blogger. If you can do that, you can do this. All these people in the room? Psht, they got nothing on you.
I nod to myself and start chatting up the other interviewees to pass the time. The room is silent aside from us talking, and I can feel everyone eavesdropping on our conversation.
More people start walking up the stairs with a lost expression, somewhat saying, Holy crap look at all these people, and What am I doing here? at the same time.
I'm the first to do this, but I start telling people who they have to talk to, what they have to do after they're done filling out the form because the guy at the fold-up table is getting overwhelmed. I can feel him noticing me chatting up the people and helping him out and I feel good.
I got this. Look at me, helping people already! Look out Christmas rush, here comes Lisa.
And then I get called in for the group interview.
I don't think I've ever failed an interview SO badly. I just kept stumbling over my words, verbal diarrhea just coming out and I couldn't stop. Heck there was another person who was failing even harder at the interview than I was but somehow that still wasn't helping. I got shown up by this one kid who had never had an interview before and was waiting in the room outside with her dad.
She freaking nailed it!
She was calm, collected, she said all the right things.
Heck I would have hired her.
But me?
Holy crap, Batman.
Worst. Interview. Ever.
Once the interview was done, I had managed to redeem myself a little bit, but I felt like it was too late. They already dubbed me as "girl who panics and just keeps talking" so I was a lost cause. I walked out of the interview to see all the people in the waiting room, their faces plain as day: Ugh this girl totally got this job and now that's one fewer spot for me.
Little did they know that I just totally bombed this interview.
I would have immediately gone to comfort myself with a bag of M&Ms or something but I had class. I wish I had a batch of these muffins to inhale at the time, because they're beautiful comfort food. I adapted my version from Averie's recipe, mainly with a couple substitutions and a lot of omissions because I don't have some of her ingredients in my pantry. These muffins are spiced, wonderfully pumpkin-y, dense yet still fluffy, and flecked with the smooth sweetness of chocolate chips.
Have you ever had an interview that totally failed? Please please tell me about it so we can both make ourselves feel better with encouragement hahaha.
Pumpkin Chocolate Chip Muffins
Ingredients
1/3 cup coconut oil
1/4 cup brown sugar
3/4 cup white granulated sugar
3/4 cup pumpkin purée, room temperature
1/4 cup milk or milk alternative, room temperature
1 1/4 cup unbleached all purpose flour
2 tsp baking powder
2 tsp pumpkin spice
1 cup mini chocolate chips (dairy-free ones to keep it vegan)
Instructions
Mix coconut oil, brown sugar, and white granulated sugar and stir.
Add pumpkin purée and rice milk and stir until incorporated
Sift in AP flour, baking powder, and pumpkin spice and mix.
Add 1 cup of mini chocolate chips.
Divide batter among lined cupcake tins (or lightly greased), filling 2/3 full (they'll rise).
Bake for 18-20 minutes or until a cupcake tester/toothpick comes out clean when you poke it in the middle.
Remove from pan and let cook on a wire rack. Keep in an airtight container.