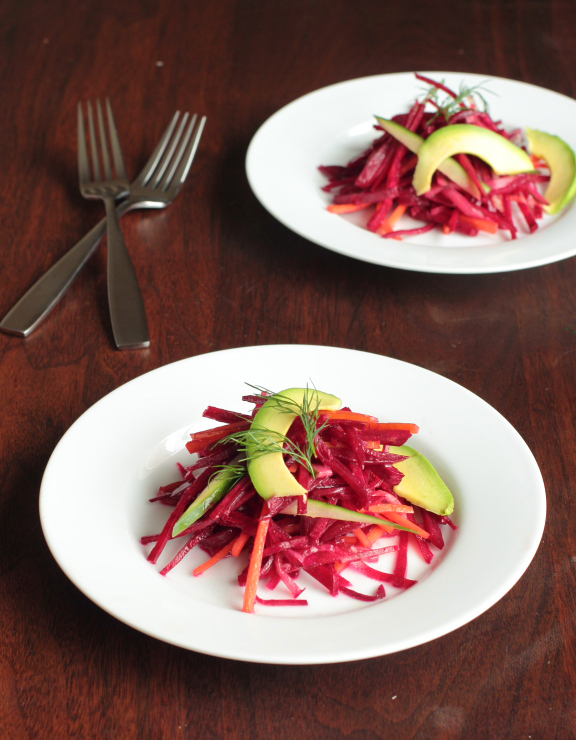 Life is getting the better of me and I'm struggling to find a routine that allows me to blog and work and have a social life at the same time. I'm still adjusting, but it's going to work. In the meantime, I developed this raw beet salad for Produce Made Simple this week, so you guys should go check that out! I love beets, and this recipe showcases their wonderfully sweet flavour with some ginger lime dressing.
I've been slowly cooking more now that I'm home, but it's been the same stuff that I always make when I need comfort food. Kale soup, spaghetti squash with vegetarian "meat" sauce, vanilla cupcakes… I just haven't mustered the creativity to create new things just yet.
I feel like I'm still processing stuff from camp, the Veg Food Fest, and my epic birthday party with my roommate. And with Online BlogCon going on this month, my brain has been getting stuffed with more and more information—I'm not sure what to do with it all.