Vegan chocolate ganache is creamy, chocolatey, but not too sweet.
Plus it's super easy to make.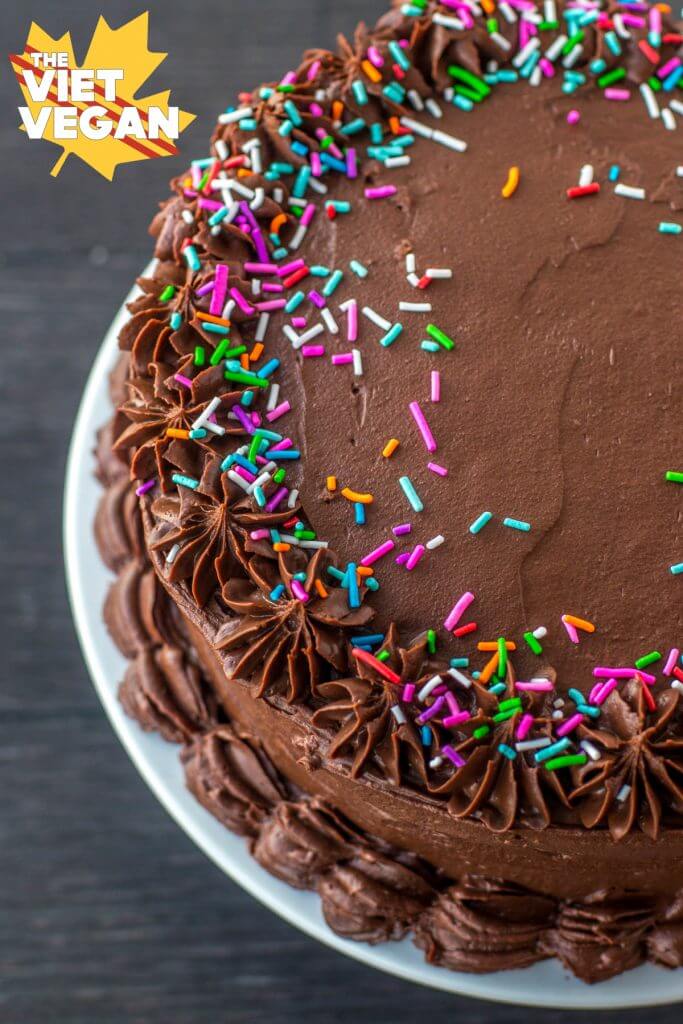 Yesterday was my birthday, but my birthdays almost never have the same sort of pizazz as many people tend to associate with their birthdays. With most of my friends out of town, out of country, or simply just too busy, my birthday felt a little lacklustre. Maybe it was my own fault because I didn't plan anything, but from my experience, this time of year tends to be when everyone takes off for the cottage, a road trip or what have you.
My friends are starting to spread out; no longer a quick drive away to hang out whenever the feeling strikes. With partners, family, conflicting work schedules, intramural leagues or other random events, everyone (including myself) seems too busy to just hang out. Is this what growing up feels like? Seeing friends once a month or so if the schedules align? Eddie and I are wiped after a day and going to bed before midnight seems like a luxury. I wonder if I'm becoming a statistic, a cookie cutter human living in my little box within a bigger box, along a street of hundreds of other boxes.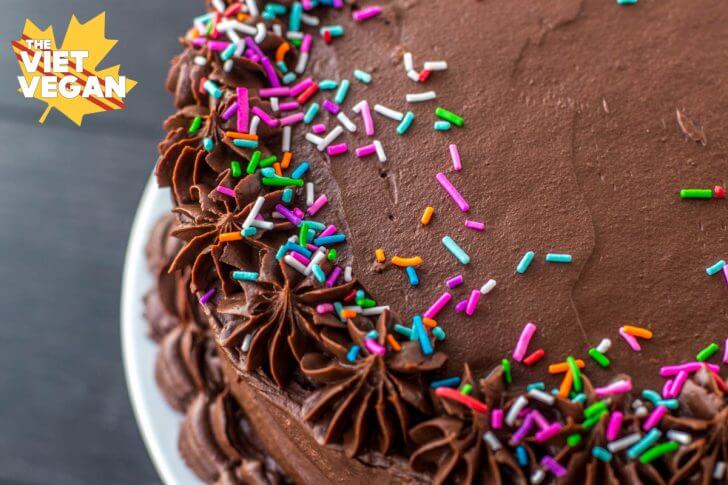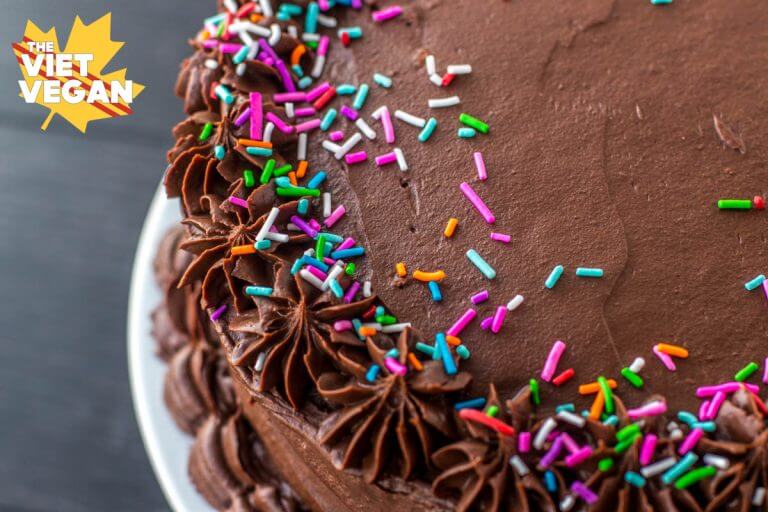 I made myself a birthday cake because I thought I should make sometime to mark the beginning of another year of my life. I didn't have time to test a full recipe for the blog and I couldn't find cake flour at the store by my apartment—so I opted for a simple cake mix (in the video below). Adding sprinkles seems to make me feel a little special, so pipe some rosettes and sprinkle some colour to celebrate a year of surviving in this bizarre world we live in.
To see how I made my cake and frosted it, check out the video I posted today:

Here's to another year :)

Yield: 3
Vegan Chocolate Ganache Frosting
Ingredients
1 lb (454 g) semi-sweet chocolate chips (President's Choice, Enjoy Life, and Kirkland brand ones are dairy-free)
1 can (400 mL/13.5 fl oz) full fat coconut milk
Optional: 2-3 tablespoons vegan butter
Instructions
Place chocolate chips in a large bowl.
In a small saucepan, heat coconut milk over medium heat until steaming and bubbles have formed around the edges. Do not heat it hot enough to boil (you'll ruin your chocolate). Once hot and steamy, pour over chocolate chips and let stand for 5 minutes (to melt the chocolate).
Stir until no streaks of coconut milk remain and ganache is glossy. Stir in 2 tbsp vegan butter here to help it stand up. I have forgotten to do that before and just whipped it in later and it turned out fine, either one works.
Let chill for 3-4 hours in the fridge or overnight before whipping. If you're strapped for time, you can stick it in the freezer until it's chilled (I estimate about 45 minutes).
Using a hand mixer (or transfer to bowl of a stand mixer), beat ganache until it lightens in colour and is light and fluffy. Use immediately, and chill the cake for about 30 minutes to set the frosting on your cake.
Enjoy!