These vegan crab salad rolls are full of tender, delicious seafood flavour without any of the seafood!
Savoury, creamy, tender and crunchy filling in a super soft bun? What's not to love?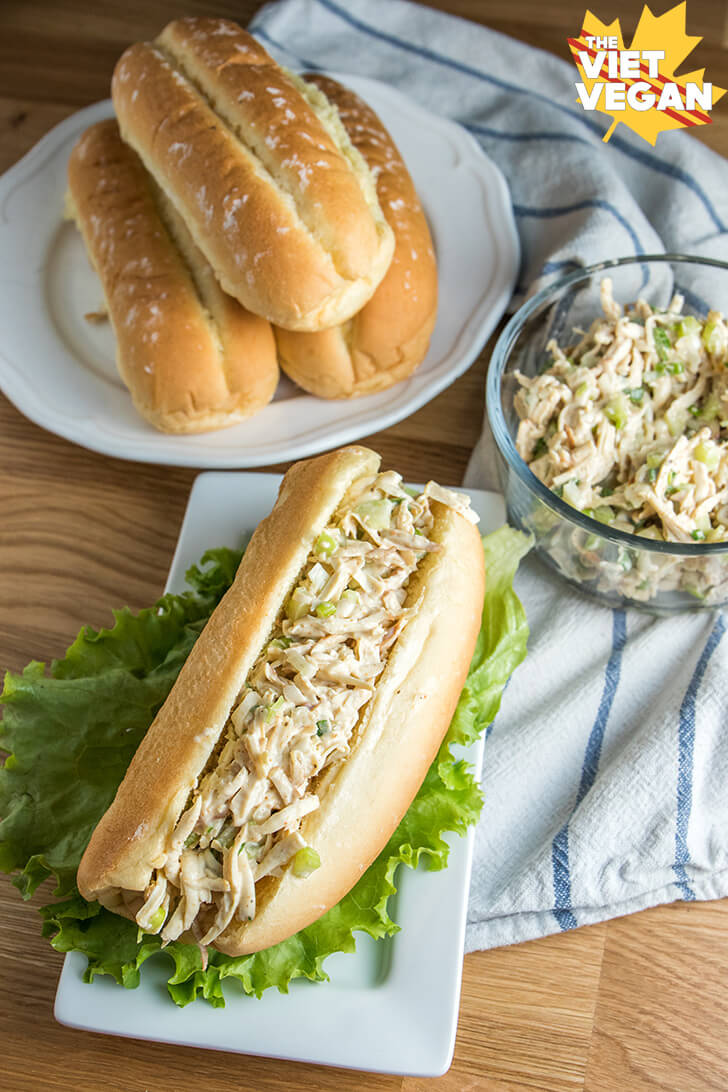 Apparently I've been really on the mayo train and I don't really know why. I've been eating a lot of more typical Canadian/American food lately and less of my typical rice, noodles, and Viet-style soup fare. My tastebuds tend to go through phases where I want certain cuisines more than others, but I usually teeter back to Vietnamese style staples after a certain amount of time.
I got the idea for these vegan crab salad rolls from the lovely Mary from Mary's Test Kitchen and decided to give it a whirl with my own spin on things. Shredding pressed, extra firm tofu gives you this incredible, shredded "meat" that is almost exactly like crab meat it's unreal! I chose to use a smoked tofu, because smoked tofu is one of my favourite flavours of tofu because it just gives this incredible umami flavour that brings tofu to a whole different level.
Using plenty of green onion, finely diced celery (much like my last recipe) adds lots of twang, crunch, and flavour to this recipe. Not to mention the Old Bay season, commonly used for crab cakes and lobster rolls, gives this that seafoody je-ne-sais-quoi that would otherwise be pretty difficult to replicate.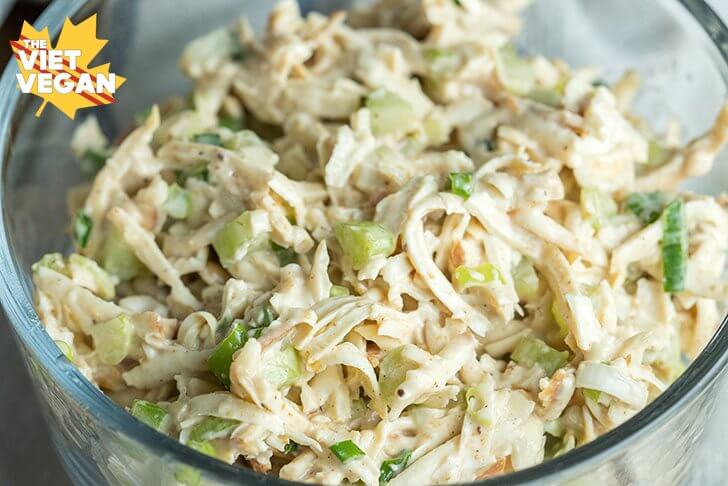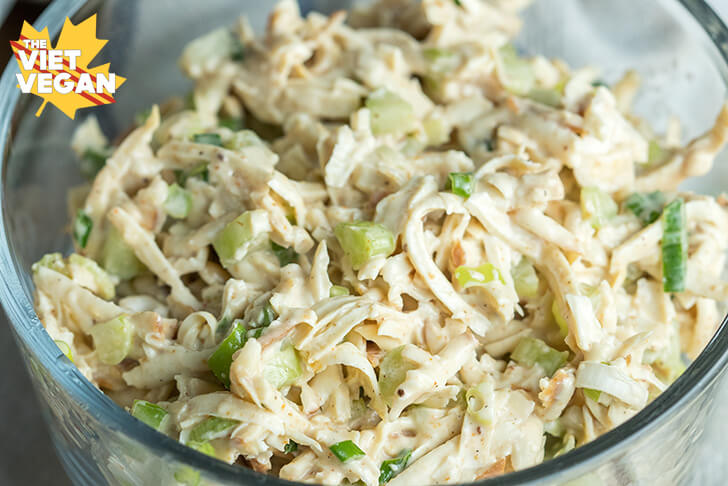 I've been finding that I'm missing seafood a lot lately, mostly for sushi, but sometimes also for hot pot or East-Coast comfort classics like these, so having these vegan versions to replace the texture of that seafood has been awesome! Also, smoked tofu is usually a lot easier to find than vegan shrimp or vegan crab meat, so hopefully you benefit from this too.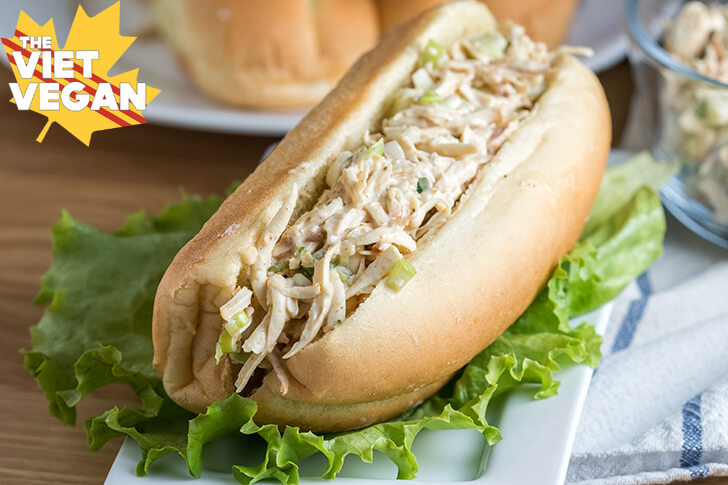 Anyway, I hope you like the recipe, and the slightly nonsensical video that goes along with it to show you how I made it. For what it's worth, I was REALLY hungry when I started filming and I just started to do weird stuff like sing and say odd things, so please excuse me, I was undercarbed XD
Yield: 4 servings
Vegan Crab Salad Rolls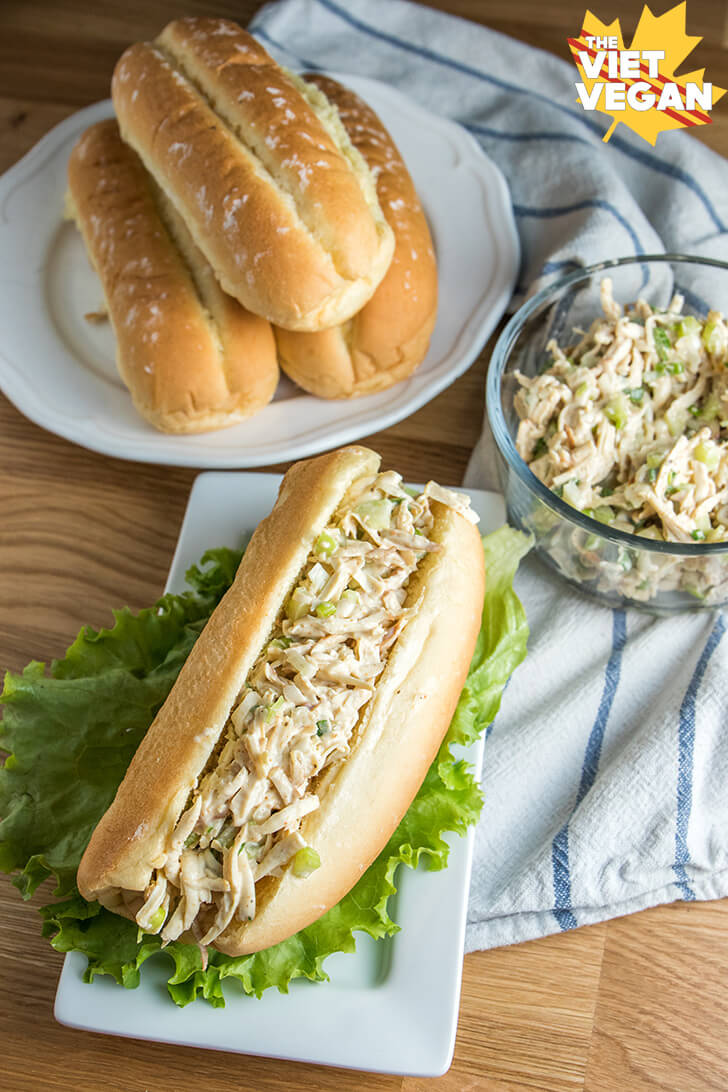 Ingredients
1 block pressed smoked tofu (210 g)
2 green onions, finely minced
2 small ribs celery, finely diced (about 1/2 cup total)
1/4 tsp white pepper (or black pepper)
1 tsp Old Bay seasoning
1/3 cup vegan mayo
2 tsp lemon juice or apple cider vinegar
4 hot dog buns (or hoagie rolls)
Instructions
Use a grater to shred the entire block of tofu. Discard (or eat) the tough outside part that's not as easy to shred.
Combine with minced green onions, celery, white pepper, Old Bay seasoning, vegan mayo, and lemon juice. Mix until combined.
Fill your toasted or fresh hot dog buns or hoagie rolls and enjoy!