These super vibrant and green ramen noodles are superbly delicious
Packed full of herby flavour and bright lemony goodness.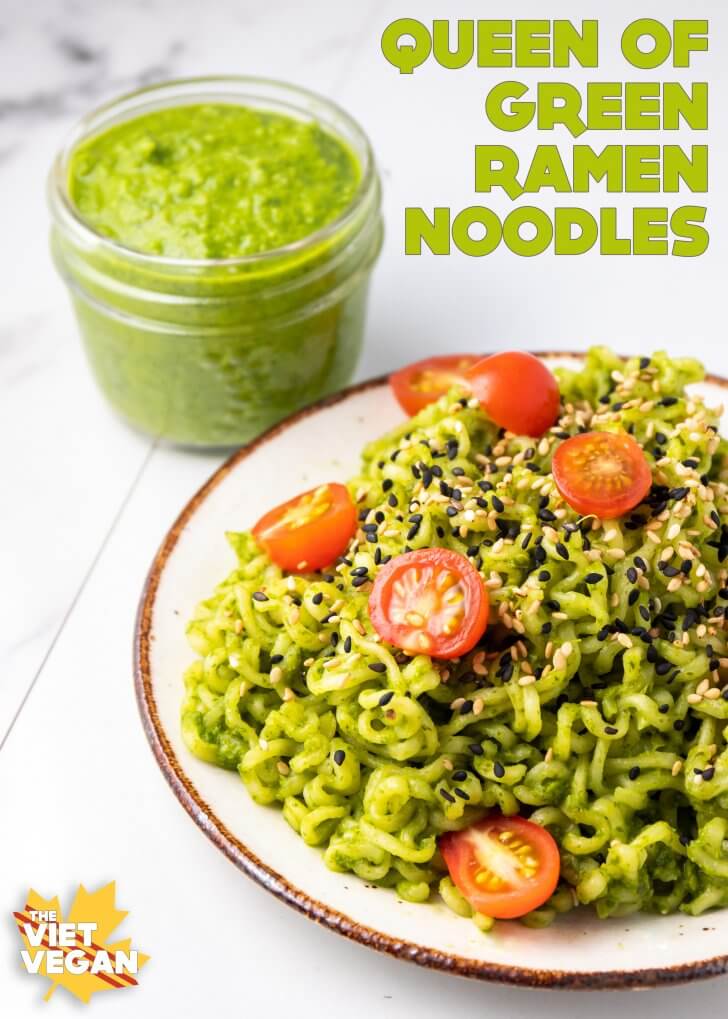 Before I get into this epic dish of green ramen noodles, I have to explain my inconsistency. There have been so many things happening lately that I haven't really had the energy to carry on carrying on. It's been one thing after another and whenever I can finally stand up again, I get knocked down by yet another obstacle. It's just a part of life, things will keep happening and I guess I'm kidding myself to think that it'll ever stop knocking me down.
I'm not typically one to plan out my life, I tend to just have a general list of distant goals that I'm working towards. I do better with small projects to work on as opposed to larger things to take care of (one of the reasons I've made only 5% progress on my cookbook proposal). But the whole wedding, marriage, house, kids, thing was something I had on my to-do list of things but I was slowly working towards them.
You think you have all the time in the world, but really you don't. And recently, something happened that reminded me of that.
There are things I want to do and share with the people in my life, but life doesn't really care about your proposed timeline, no matter how concrete or wishy washy your plans are. Things happen when they happen, and you just have to dodge the punches and find your footing when you take a hit.
So I'm trying to find my footing again, but I find myself feeling the punch in my gut linger a little longer than I had anticipated.
Hug your loved ones tight. You never know how much or how little time you have left with the people in your life.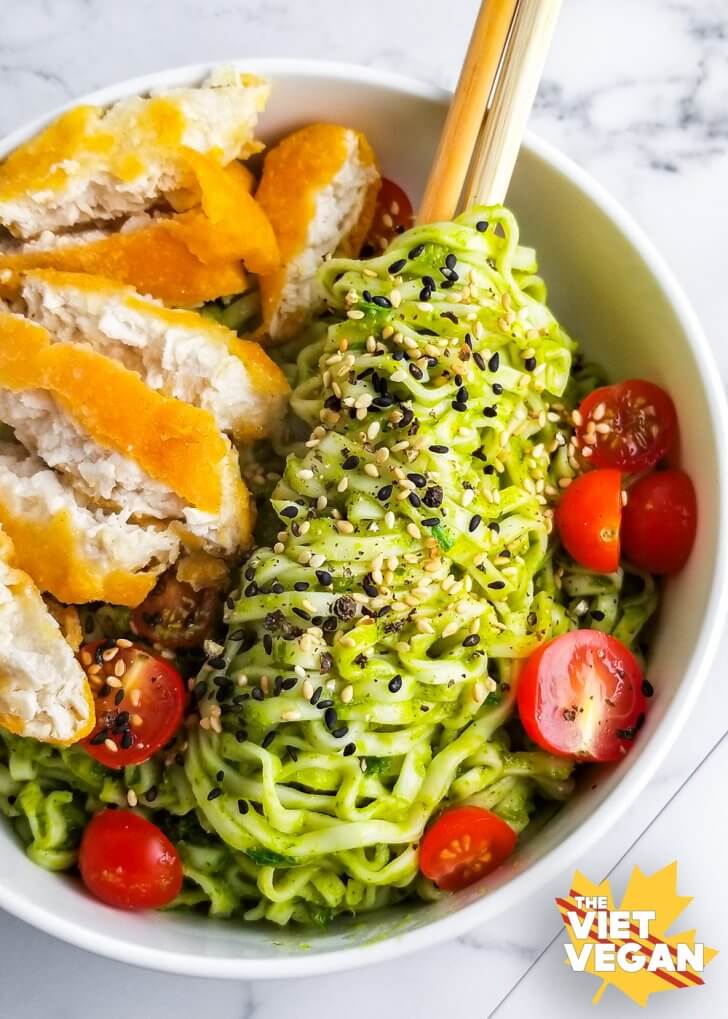 Meanwhile, I have to remind myself to eat well and keep doing things that make me happy. Whenever life gets me down, I notice myself unable to do the things I normally love to do: cooking, eating, being inspired by different foods and different experiences.
It's taken some time, but I've been finding myself slowly gaining back my itch to experiment in the kitchen. I've been working on a savoury cobbler, which I've been excited to share with you. That'll come eventually, but it's been hard to find energy to make something I know only I can eat. Eddie's noticed that too many tomatoes makes his stomach upset, and I'll be honest, eating an entire tomato cobbler by myself is a little daunting. Especially because I know I have to make at least two of them to get the testing just right.
Since experimenting with some other recipes, I've had some leftover herbs in my fridge. After watching a few of the Bon Appetit YouTube videos, I found myself craving these green ramen noodles that Andy Baraghani developed. I played off of that recipe by using some peas instead of only spinach as the base to add some bulk and protein to the dish. It's not a lot, but I find the mellowness and the sweetness of the peas works really well as a base to balance the vibrancy of the herbs and lemon juice. I also added some chili sambal I got from Fat Choi, but I don't have a recipe for that (although you can buy vegan chili sambal at your local Asian grocery. It just won't be as good as the one from Fat Choi)
Anyway, I hope you enjoy this recipe for these green ramen noodles. You'll feel like the Queen of Green, slurping these noodles down. And you know me, green makes everything a little happier.
Inspired by Bon Appetit's Ramen Noodles with Miso Pesto