These vegan sourdough discard chocolate chip cookies are chewy with crisp edges
and flaky sea salt on top! The perfect way to use up some discard!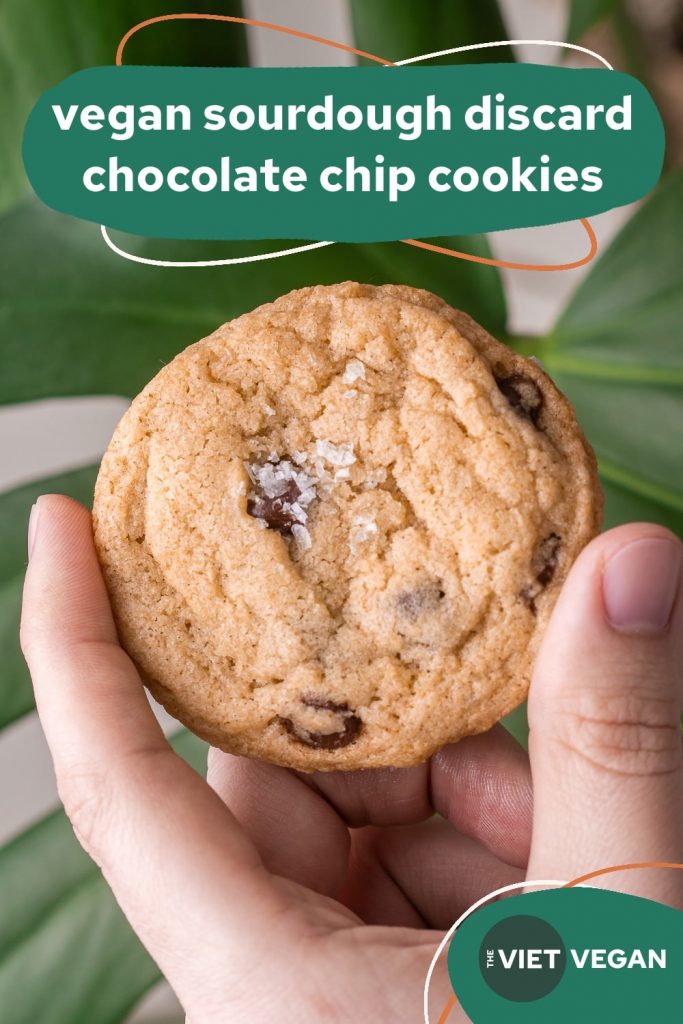 I've been baking a lot of sourdough lately, but on the days where I am maintaining my sourdough starter, I have a lot of discard. I've been experimenting with different recipes lately that use sourdough discard (like this banana bread) and these chocolate chip cookies are just like my original ones but use some sourdough discard instead!
I've seen so many different versions of baked goods with sourdough discard, I figured I might as well throw some into my usual cookie recipe to see how it did. Honestly I LOVED these, and thought you might too, so here's the recipe for my sourdough discard chocolate chip cookies!
Lately I've been trying to branch out with different cookie types and baking different things, but I keep finding myself craving the same ol' same ol' chocolate chip cookies, even after baking raisin bread, English muffins, or cinnamon rolls.
It's not really productive for me as a food blogger to just want the same things over and over, but hey, I am who I am! My favourite cookie is the classic chocolate chip cookie I guess! Although I do want to try baking more of a lemony cookie soon, since these ones were so light and crisp when I over-baked them.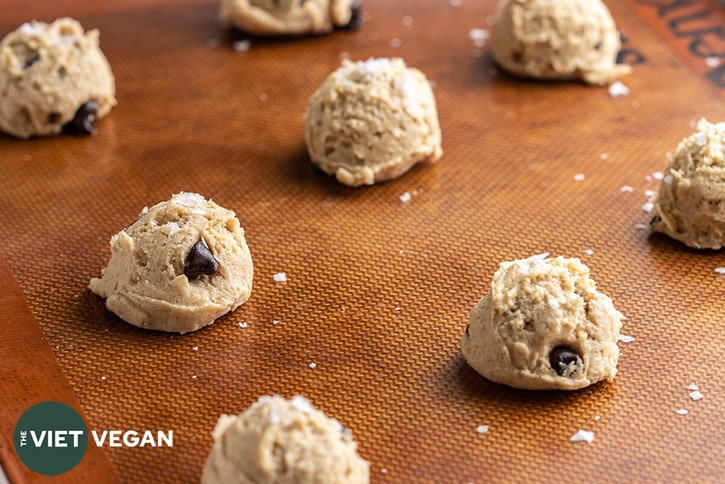 Life these days has been a little all over the place (I mean, whose hasn't?). The days seemed to blur together, and my penchant for not adhering to any sort of life routine has meant that some days I'll wake up at 8 AM like a normal, well-adjusted adult, and other days I'll wake up at 11:30 AM, bleary eyed and a bit disoriented. Whoops.
Also, the whole, staying up until 3 or 4 AM to finish a really good book thing probably hasn't helped my sleep schedule. Last year I made a goal to read 20 books by the end of 2020, and I BLEW past that goal at the end of summer and decided to make 30 books my stretch goal! AND THEN, I read 20 books in October, and found myself sitting at 60 read books at the end of the year.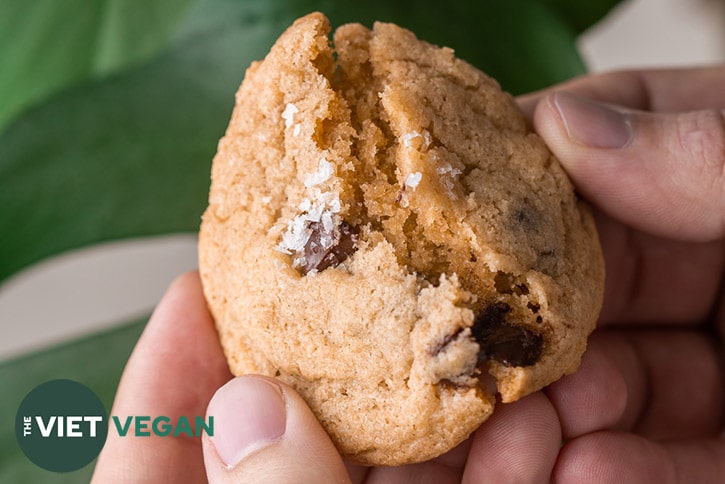 I posted a few videos about how/why I got back into reading on my channel, and then a video of my top 10 books of 2020, and now I'm 8 days into 2021 with 4 books read already! My goal this year is to read 100 and I think I'm well on my way so far. I joined 2 book clubs, and started my own on Discord, and that's led me to reading a lot of fun books I wouldn't have though to read if it were for a collective effort with friends to diversify the authors that I read!
I also abandoned GoodReads in favour of The Storygraph since it's independently owned, better designed, more user-friendly, and frankly better at giving my suggestions for books without spoiling me with reviews from other people when I'm trying to just add it to my To-Read list.
It's been really cool to see the data from all the books I've read but turned into fun graphs (hence the StoryGRAPH). I've lauded The Storygraph on basically every platform I have (YouTube, Instagram, Discord, all of my book clubs… LOL) I've been having a great time reading and discovering new authors that I wish existed back when I was a younger reader (and a voracious reader at that)
Anyway, enough rambling about books. COOKIES!
For any of you who are more visual learners, here's my YouTube video for these sourdough discard chocolate chip cookies! I felt like experimenting with the format of my videos so there'll be more higher quality food footage and not just me holding my camera into a pot. I think I'm digging this format and I'll probably film a lot more videos this way!
Yield: 35 cookies
Vegan Sourdough Discard Chocolate Chip Cookies
These sourdough discard chocolate chip cookies have a crisp exterior and chewy centre, and are a fantastic way of using up some sourdough discard!
Additional Time
30 minutes
Total Time
1 hour
21 minutes
Ingredients
227 g room temperature vegan butter (1 cup or 2 sticks of vegan Becel butter sticks)
140 g (3/4 cup) brown sugar
150 g (3/4 cup) granulated white sugar
110 g (~1/2 cup) sourdough discard at 100% hydration
5 mL (1 tsp) vanilla extract
300 g (2 cups) all purpose flour (you may need to add a couple tbsp extra if you're measuring by volume)
1 tsp baking powder
1/2 tsp baking soda
85 g (1/2 cup) vegan semi-sweet chocolate chips
1 tbsp Maldon salt (or any flaky sea salt to top)
Instructions
In a large mixing bowl, cream together the vegan butter, brown sugar, and white sugar until light and fluffy.
Add the sourdough discard and vanila extract, and mix until JUST combined. Avoid overmixing.
In another bowl, sift together all-purpose flour, baking powder, and baking soda. Add half of the dry mix to the mixing bowl with your wet ingredients, stir until just combined, then add the remainder of the flour mixture. Do not overmix.
Add the chocolate chips and stir until incorporated. Cover and let chill in the fridge for at least 30 minutes so the dough can relax.
Preheat oven to 350F (180C) while cookies rest in the fridge.
Use a 1.5 tbsp cookie scoop to portion out cookie dough balls on a lined baking sheet, leaving about 2 inches between each dough ball. Sprinkle with some flakey sea salt (like Maldon) on top, and then bake for 10-12 minutes. 10 min will yield a very soft, chewy cookie, 12 min will yield crisp edges with a chewy centre. Bake according to your preference :)
Remove from oven after 10-12 min and let rest on the baking sheet for 2 minutes, then transfer to a wire rack to cool.
Bake the remaining cookie balls (you should get about 36 cookies).
Enjoy!
Notes
If you want to prepare these cookies ahead of time, you may freeze the cookies in in cookie dough balls on a flat baking sheet, and then transfer to an airtight bag or container once frozen.
DO NOT store the cookie dough in the fridge for longer than 12 hours. The sourdough discard will definitely munch the sugars in the cookies and affect the integrity of the cookie dough.