Disclaimer: This recipe is sponsored by USA Rice :)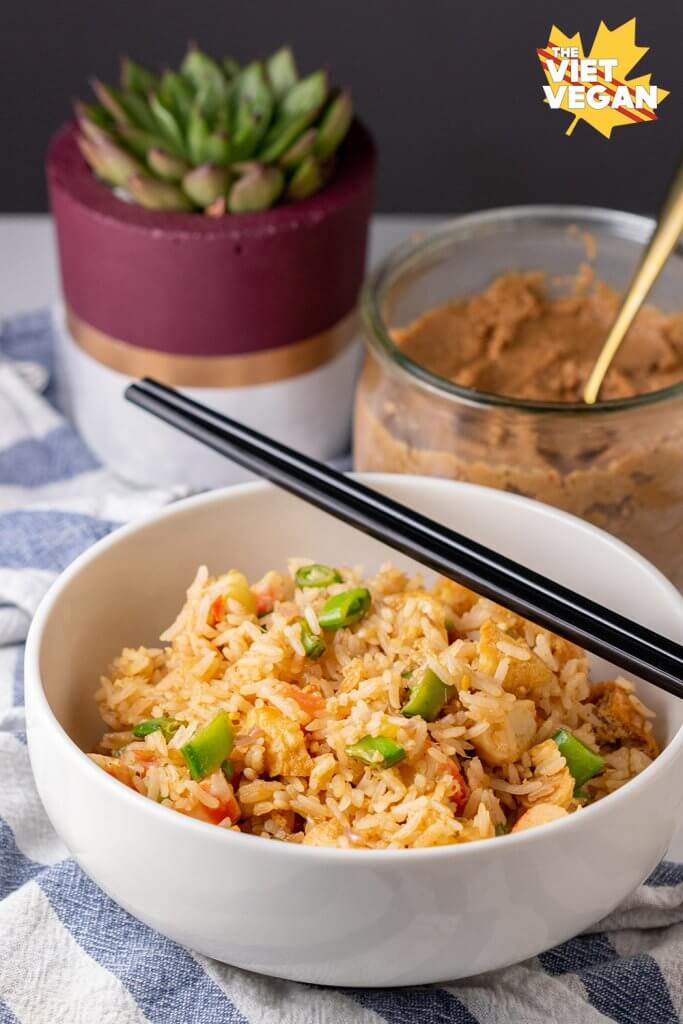 One of my favourite dishes at our local veg-friendly Chinese restaurant is a vegan tom yum fried rice with tons of fresh pineapple, soy ham, tomato, and lemongrass-y goodness. I've been procrastinating veganizing it to enjoy at home but thanks to USA Rice, you guys have it sooner than later!
Most of the flavour of this dish comes from the vegan tom yum paste, which is traditionally not vegan. There is usually fish sauce and shrimp paste in it, which delivers a salty, umami flavour with a bit of funk. To veganize it, I used tamarind to take advantage of that sweet and sour flavour of tom yum, and dried mushroom to replicate that deep, umami funk.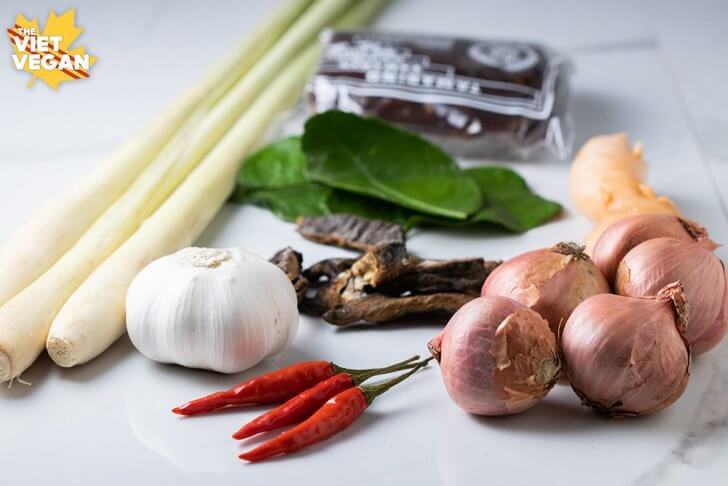 This recipe makes a lot of vegan tom yum paste, but I've been using it for soups, stir fry, and seasoning tofu so it can be used for many different dishes!
However, if you're going to make fried rice, I recommend using day-old or slightly dried rice (you can even cook it fresh and use a little less water than you usually would), because as you stir fry veggies and everything together, you want the rice to be able to absorb the moisture and flavours of the dish.
Many of you know that I try to live my life as ethically and sustainably as possible, so I try to eat foods that are grown closer to home. Since Canada doesn't have the correct climate for growing rice, the US is the closest place that grows rice. Eating food grown closer to home means less transportation required and emissions.
I also learned that the amount of water needed for rice fields is actually really beneficial for local fauna (especially ducks) since they need more wetlands. I love that these rice farmers provide wetland habitat for the wildlife there as well as growing rice! If you want to learn more about USA Rice growers, where they grow, and more recipe ideas, check out their website!
(package for the vegan shrimp I used for reference. It's by the brand "Nelakee")