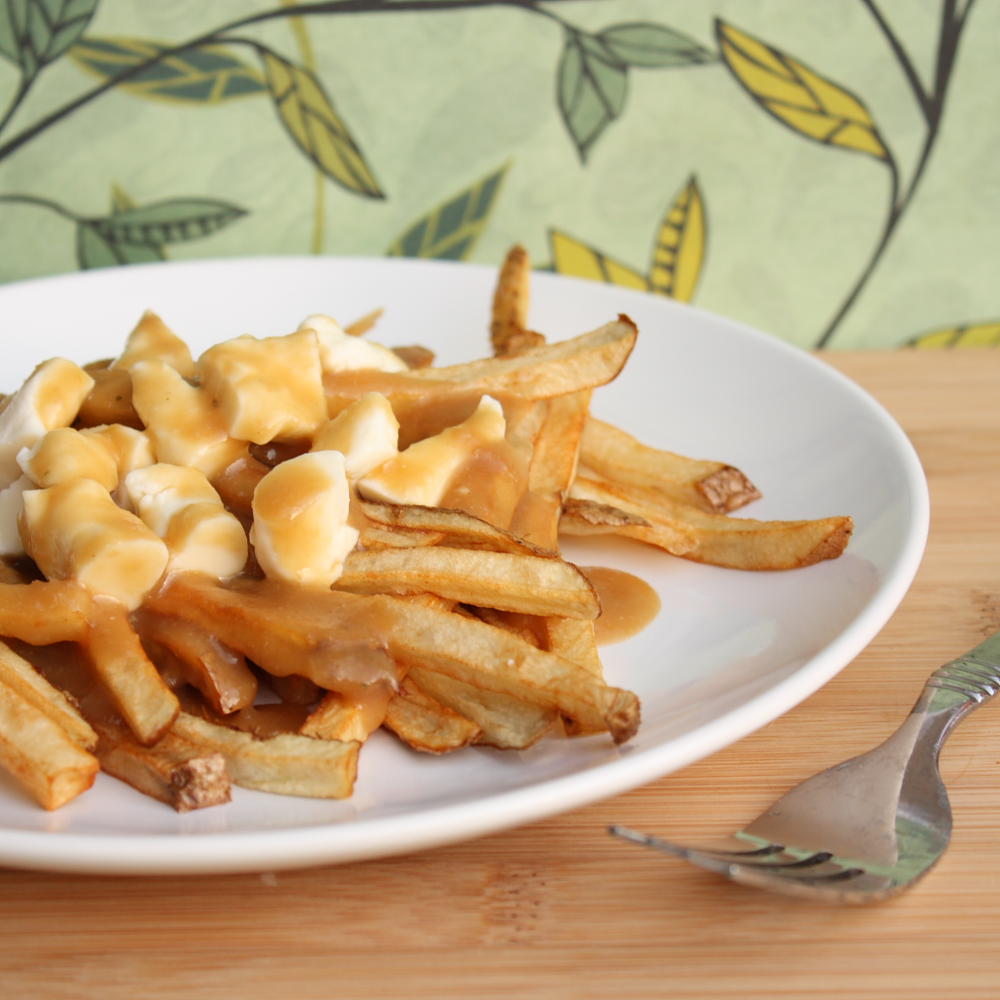 Gravy adapted from About.com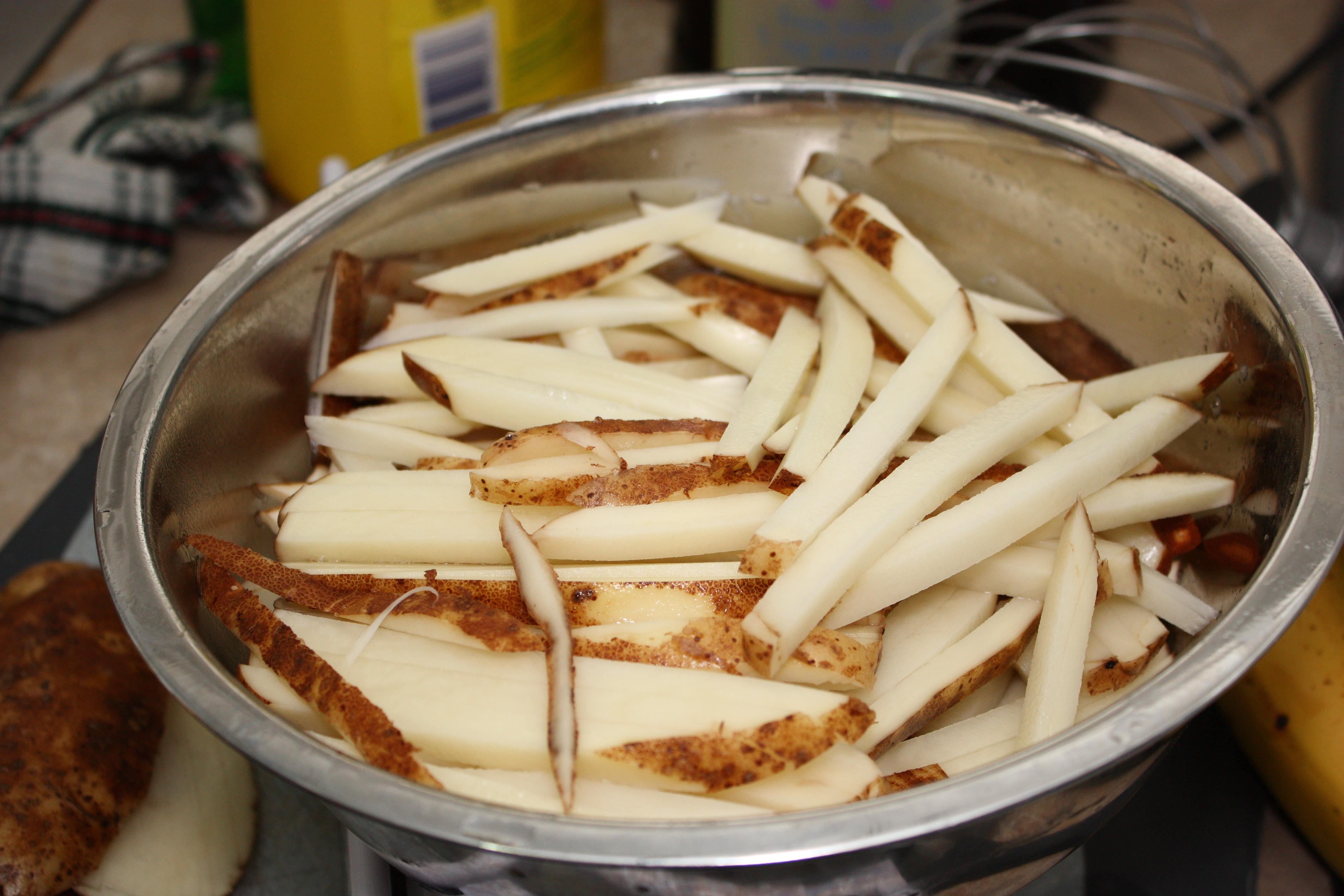 Vegetarian Poutine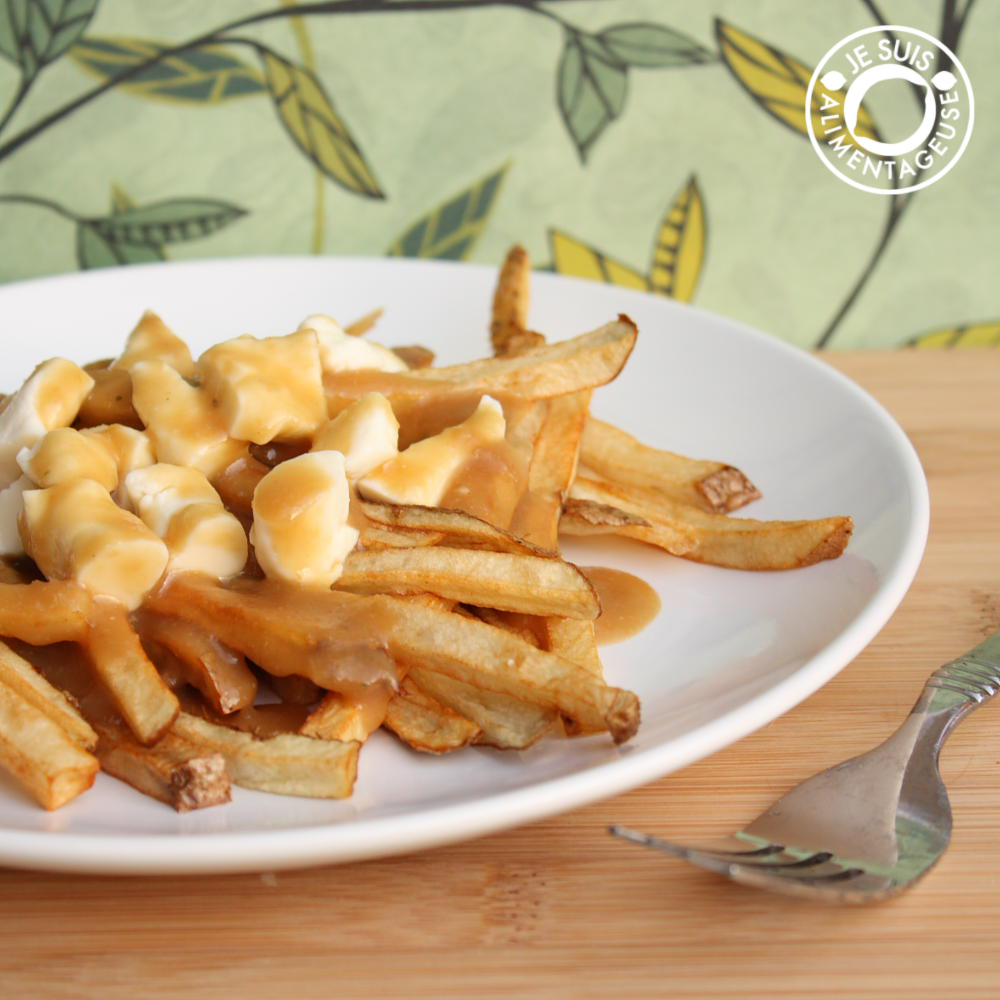 Ingredients
1 onion, diced
2 tbsp vegan butter
1 tsp garlic powder
1 tsp onion powder
2 tbsp flour
2 tsp cornstarch
3 tbsp soy sauce
1 1/2 cups vegetable broth
Vegan cheese of your choice (mozza works best but if you can find vegan cheese curds, go for that)
1 1/2 potatoes per person (we were 4, so I used 6)
oil for frying
Instructions
Cook the onions in butter until transparent.
Add the garlic and onion powders, flour and cornstarch and stir until the butter is absorbed.
Add soy sauce and vegetable broth and simmer for about 10 minutes.
Blend/puree with an immersion blender for a smooth consistency.
Set aside for use with poutine.
Wash and cut the potatoes into evenly sized strings (about 1/3 inch thick).
Rinse to get rid of some of the starch.
Heat oil over medium high heat. Add potato strings and cook until golden brown.
Let drain on paper towel, then add cheese and cover with gravy.