This almond crusted baked eggplant was one of my most popular recipes from 2014! Plenty of flavour, protein from the almonds, and perfect as a hand-on snack or served more elegantly as a traditional meal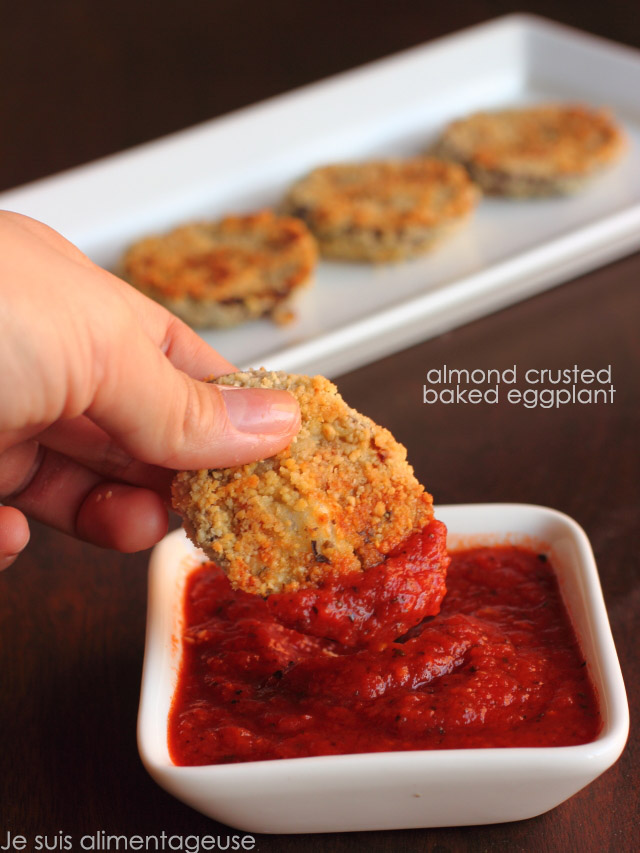 Some of you might recognize this recipe from several years ago, and I'll be honest, I had not even noticed that it was gone. One of you mentioned how much you missed this recipe and I was baffled to look through my archives to notice it wasn't anywhere in sight! I have no idea where this post went, so here it is again for those who missed it!
For those who are confused with the "Je suis alimentageuse", it's what my blog used to be called before I went vegan, and I changed over the name of my blog I think in 2013? I can't believe how much time has passed since this almond crusted baked eggplant recipe went up!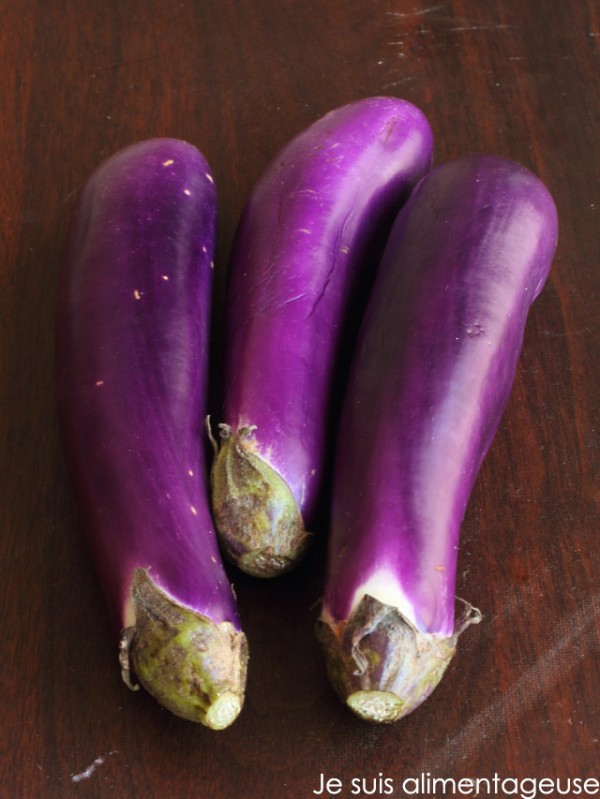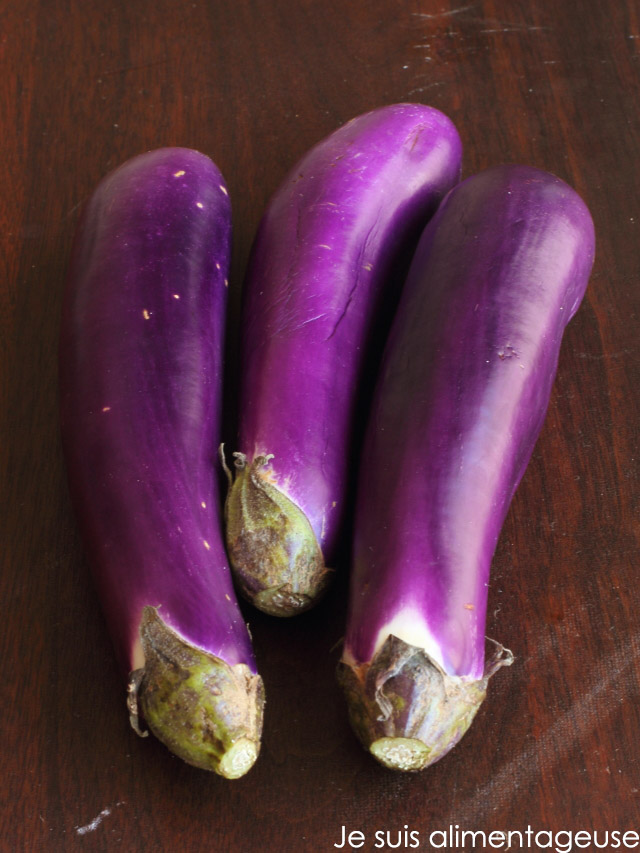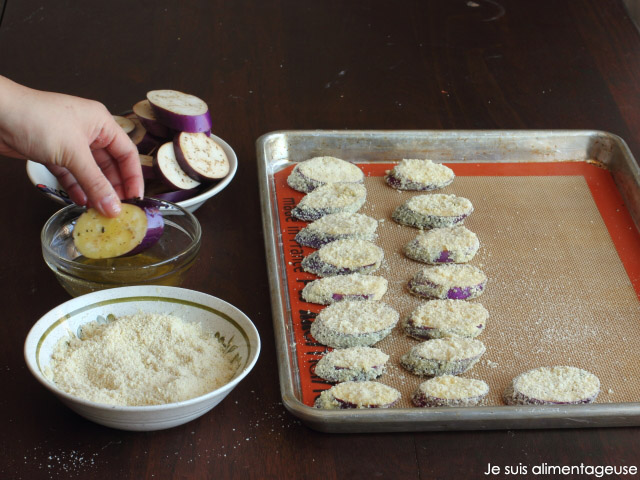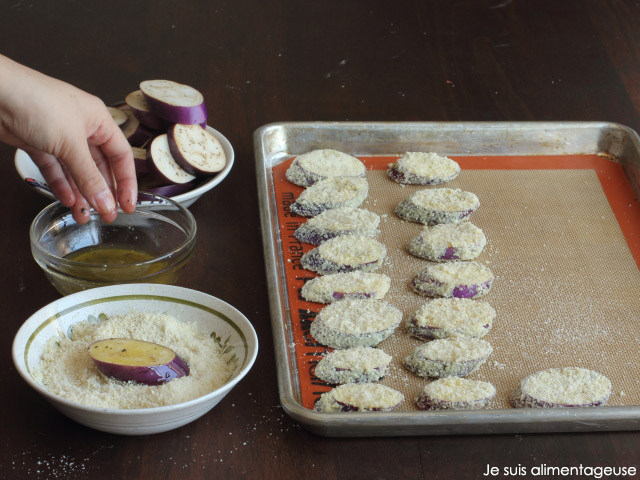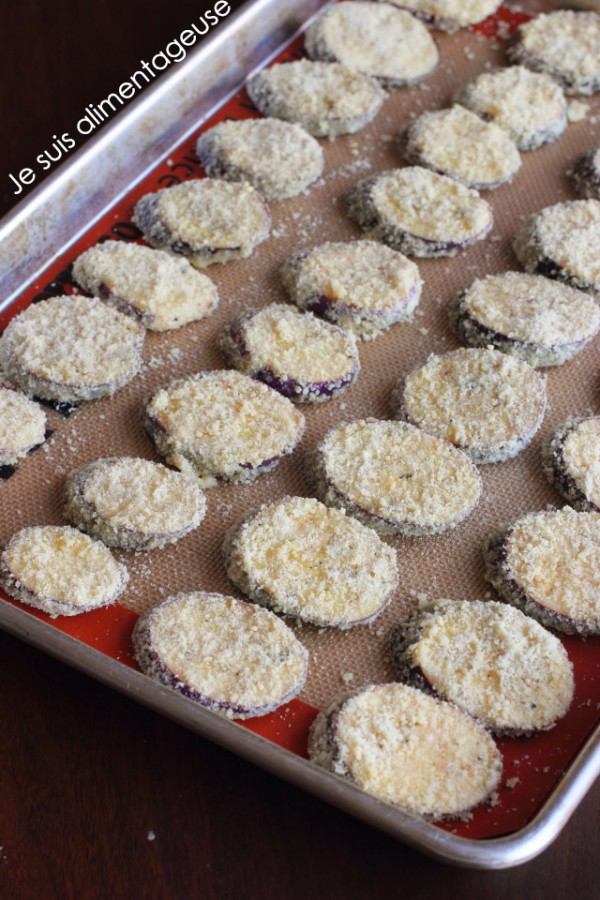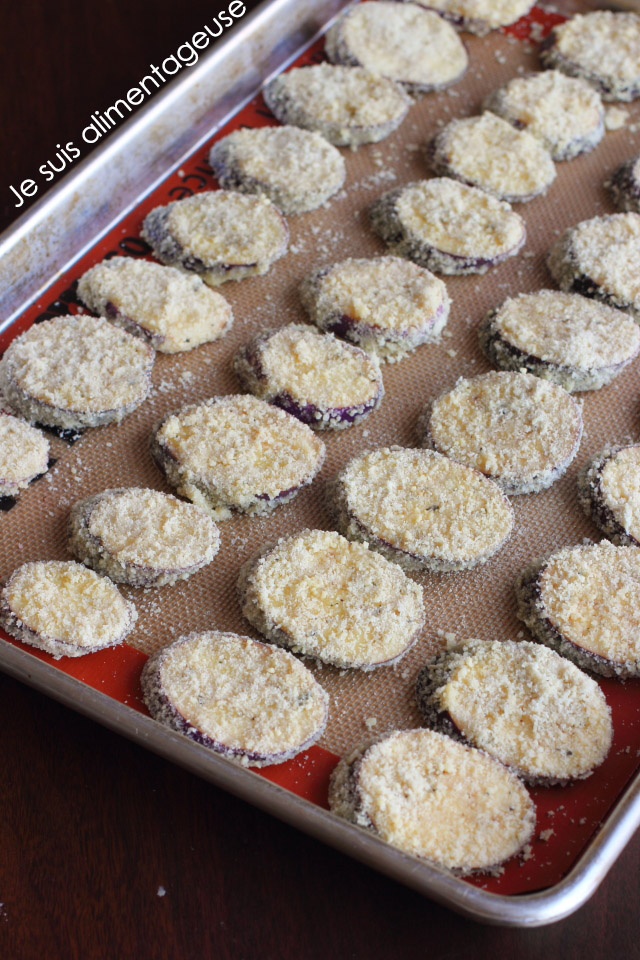 I can't really eat this anymore, sadly, because I found out in 2015 that I was sensitive to almonds, and now anytime I eat them, my body erupts in hives and my throat gets itchy, so I've taken that as a sign that I should stop eating tree-nuts haha. But! This recipe is totally vegan (and gluten-free!) and a super tasty way to enjoy eggplant, so I am happy you can still enjoy this goodness because I was able to find a copy of my recipe elsewhere XD
Almond Crusted Baked Eggplant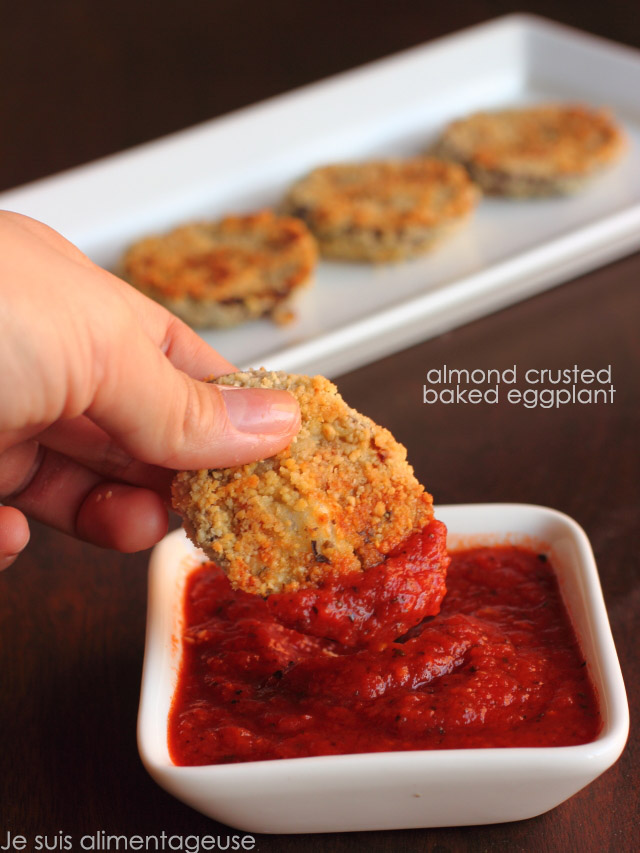 Ingredients
¼ cup (50 mL) olive oil
1 Tbsp (15 mL) toasted sesame oil
1 Tbsp (15 mL) apple cider vinegar
1 Tbsp (15 mL) lemon juice
1 tsp (5 mL) dried basil
¼ tsp (1 mL) salt
¼ tsp (1 mL) garlic powder
¼ tsp (1 mL) onion powder
¼ tsp (1 mL) black pepper
⅔ cup (150 mL) almond flour (ground almonds)
¾ tsp (4 mL) salt
3 medium Japanese eggplants, sliced diagonally
olive oil cooking spray (or olive oil in an oil spritzer)
Instructions
Preheat oven to 425ºF (220ºC). Line a heavy, rimmed baking sheet with parchment paper.
In shallow bowl, whisk together olive oil, toasted sesame oil, apple cider vinegar, lemon juice, basil, salt, garlic powder, onion powder and black pepper until emulsified.
In another bowl, mix almond flour and salt.
Slice eggplant into ¼-inch slices.
Dip eggplant slices into oil mixture, then into almond flour mixture, turning to coat. Place on prepared baking sheet.
Spritz slices with cooking spray.
Bake for 15 minutes, then flip slices and spritz again. Bake for another 15 minutes, or until crispy and golden.
Serve with your favourite marinara sauce.