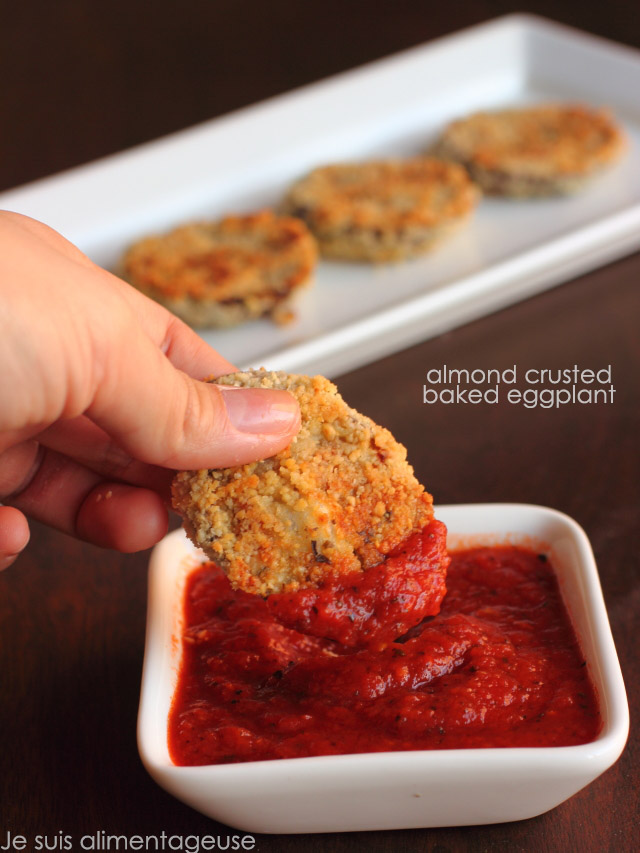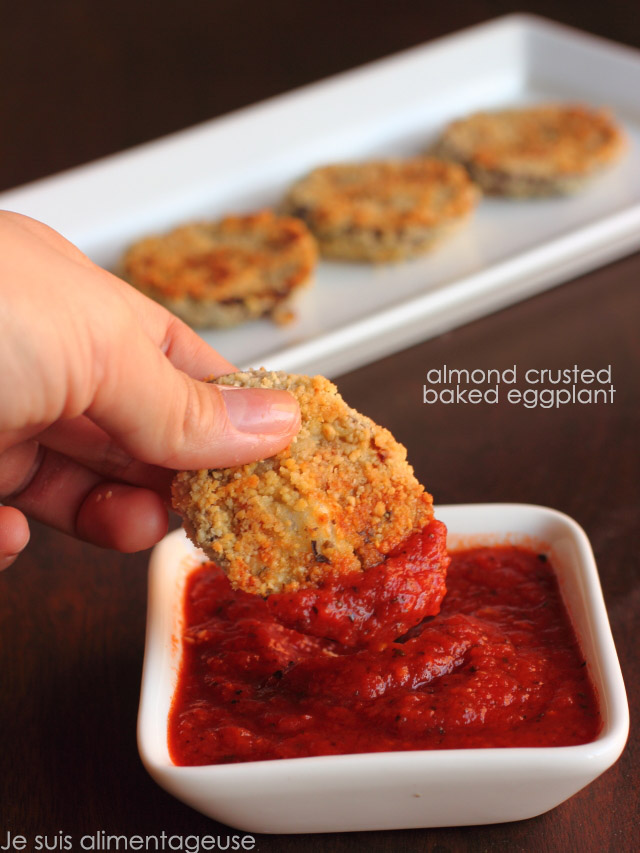 Welcome to Day #4 of Appetizer Week, a multi-blogger event co-hosted by Kim of Cravings of a Lunatic and Kristen from Frugal Antics of a Harried Homemaker. With the big football game coming up, we wanted to make sure you had plenty of ideas for your game day spread. Each day we will be dishing up a different set of appetizers. We hope you enjoy this fabulous group of recipes. Tune in each day starting with Monday, January 20 and ending on Saturday, January 25. Lots of great prizes will be up for grabs so you do not want to miss one single day. Follow #AppetizerWeek on Twitter to keep up to date with all our amazing recipes and giveaways!
Today's Appetizer Week post is a great recipe for finger food: almond crusted baked eggplant! The almond adds a great nutty flavour to this typically bland vegetable. I love eggplant because it's a flavour sponge. Marinate the eggplant with a spiced olive oil mixture, then dunk in some almond flour. Bake and dip in your favourite marinara sauce, and you have some great plant-based protein, fibre, plus some folate and great delicious tomatoey goodness.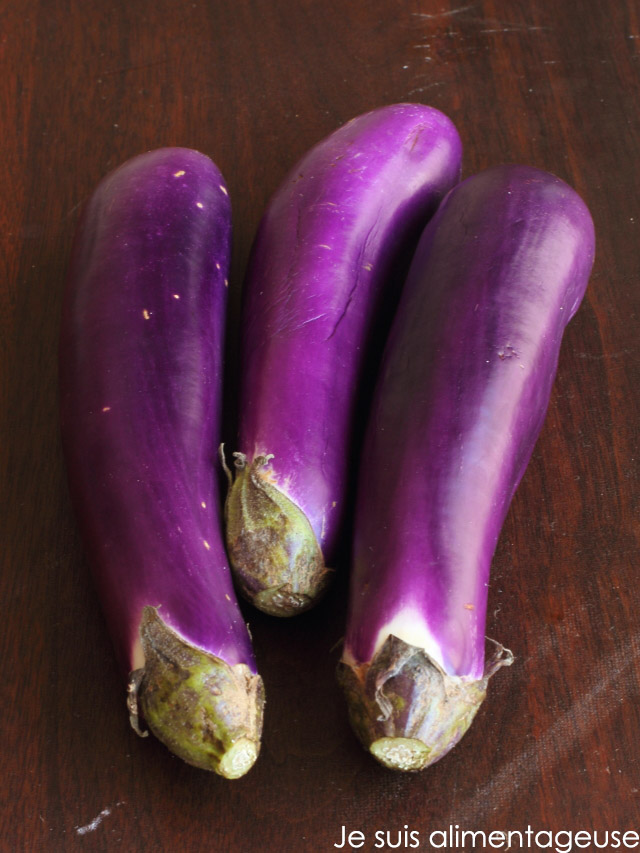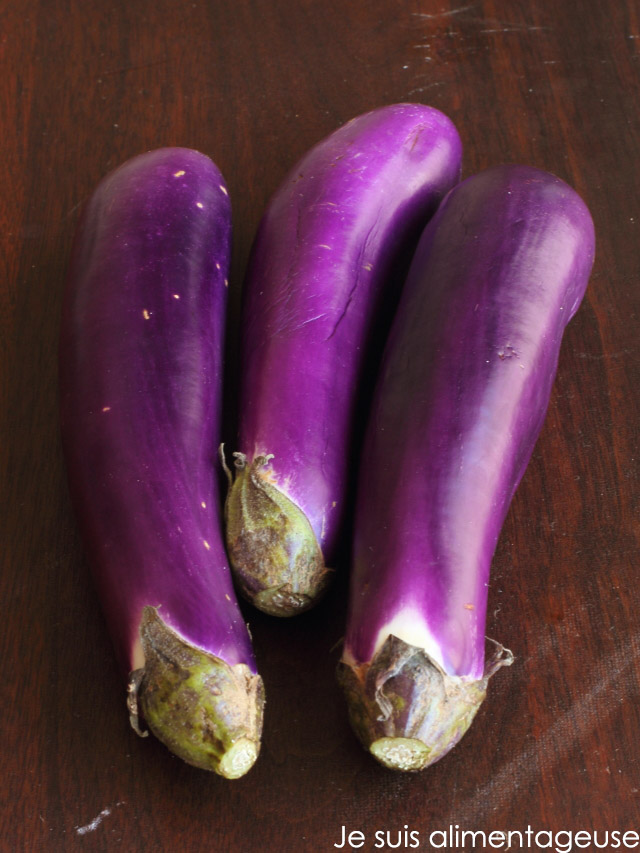 Our sponsor today is Savorx. They are providing a Spiceologist Block. Knife block meets spice rack in this beautiful European Beech block filled with 22 glass vials of fresh spices. Beautify your kitchen in one easy step! Not only is it gorgeous it will help you be creative in the kitchen by keeping your most used spices close at hand. You can follow Savorx on Facebook.
***Disclaimer: This giveaway is being provided by SavorX.
#AppetizerWeek bloggers have not received product or been compensated as a part of this giveaway.***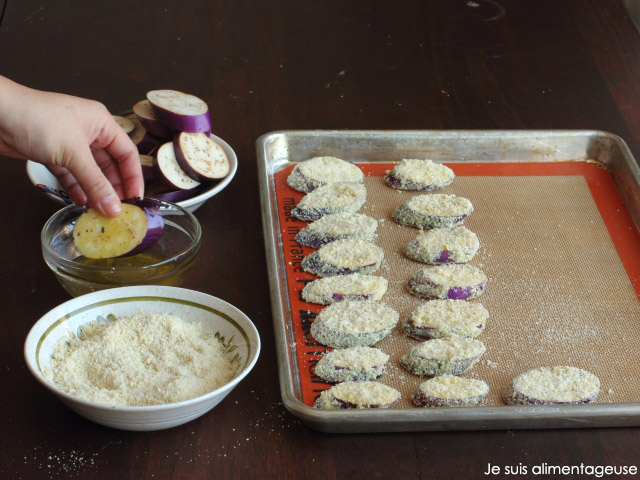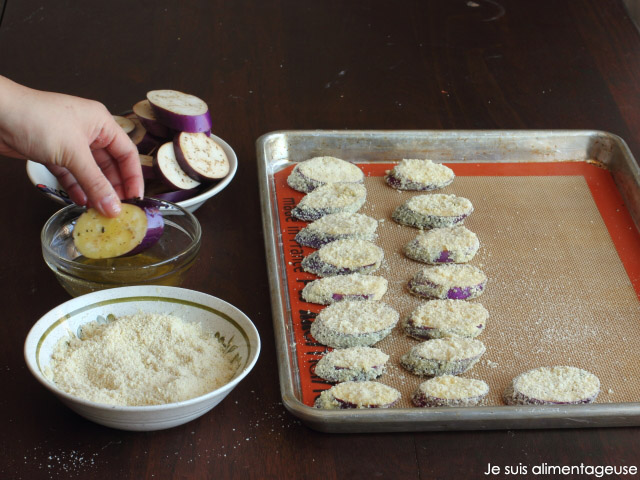 This week is my third time cooking for a large group of people and I am reminded for the third time that I love cooking for others. It's just so much more satisfying than cooking for just yourself. You worry about the well being of other people: their energy level, if they're getting enough nutrients, if the food they're eating is long lasting fuel to get through the day.
There's something about being around people who just are so passionate about what they're doing. I'm cooking for the cast and crew of Alouette, a student film written and directed by the extremely talented Michaela Kurimska, who was also on the film crew for Billy the Kid (a film I cooked for earlier in November). For more information about the film, or if you could help fund the students making this project, they will be eternally grateful!
I'm I seem a little MIA on my social media other than Facebook, bear with me! I'm just cooking my heart off for this super tight cast and crew (literally because the cottage we're in typically is for 8 people, but we're a set of 16.)
Doesn't this block of spices look amazing? I would love to have all of my spices readily available right then and there! With the pretty labels and the blocks? I want one of these =P Good luck to you!
a Rafflecopter giveaway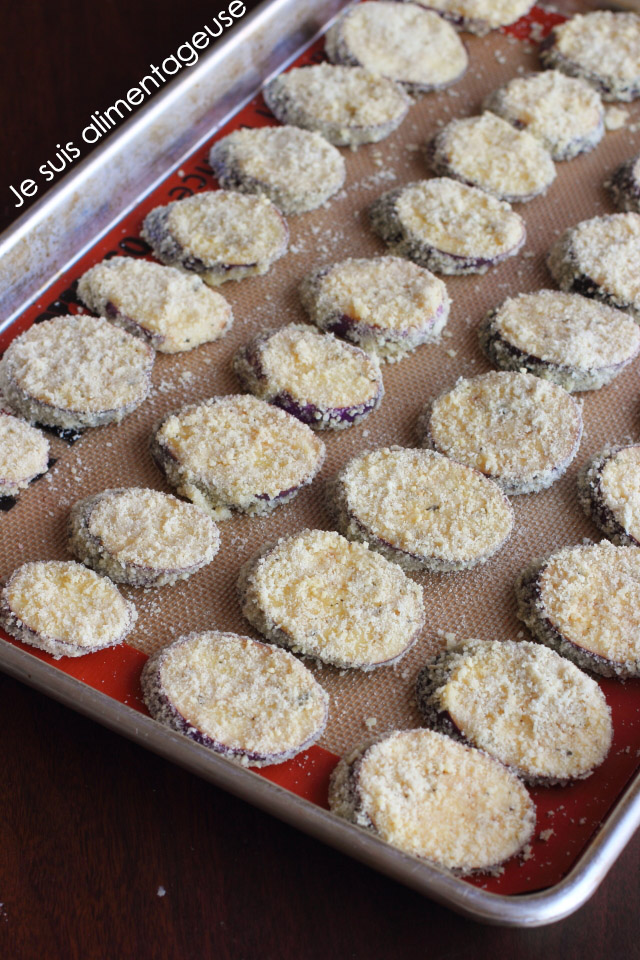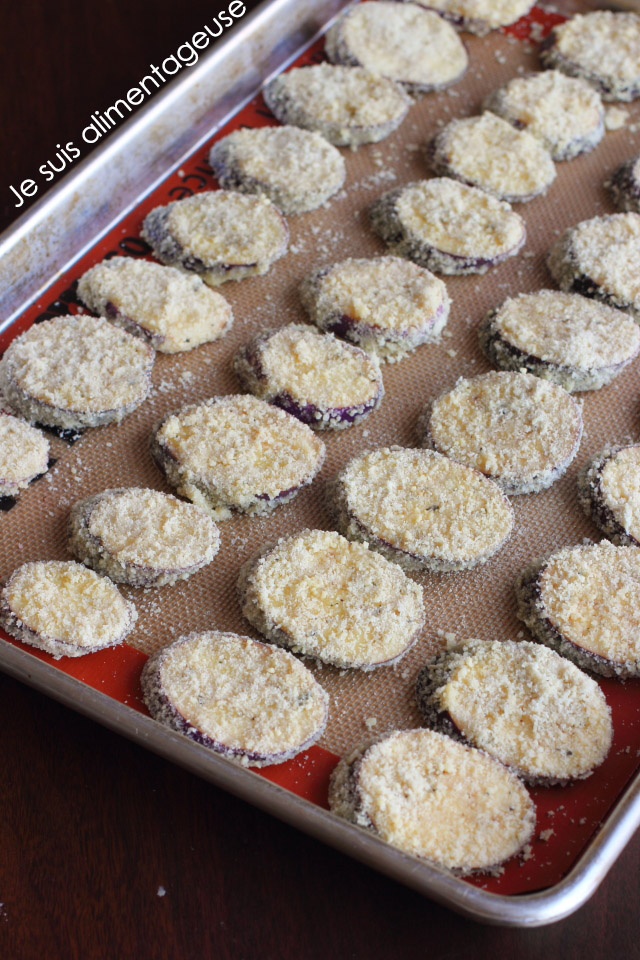 Visit all the other Appetizer Week blogs for more amazing recipes:
Recipe adapted from Oatmeal with a Fork

Lisa Le
Almond Crusted Baked Eggplant
Ingredients
3 medium sized Chinese eggplants, sliced diagonally.
1/4 cup olive oil
1 tbsp toasted sesame oil
1 tbsp apple cider vinegar
1 tbsp lemon juice
1/4 tsp kosher salt + 1 1/4 tsp kosher salt for almond mix***
1/4 tsp garlic powder
1/4 tsp onion powder
1 tsp basil
1/4 tsp black pepper
2/3 cup almond flour (ground almonds)
Olive oil spray
Instructions
Preheat oven to 425F.
In a shallow bowl, whisk together olive oil, toasted sesame oil, apple cider vinegar, lemon juice, salt, garlic powder, onion powder, basil, and black pepper until emulsified.
In another bowl, mix the almond flour and salt until combined.
Slice eggplant slices to about 1/4 inch thick and dip into the oil mixture, tapping off excess oil.
Coat in the almond flour mixture and set on a lined, thick-bottomed baking sheet.
Spray slices with olive oil to make it extra crispy (but I just drizzled the remaining oil mixture).
Bake for 15 minutes, flip slices, then bake for another 15 minutes.
Serve with your favourite marinara sauce! Great for dipping, but if you're lazy, it's just as good with a fork =)
Notes
***Later Edit: Some people have said this recipe has turned out really salty. I don't remember it being crazy salty, but maybe I just like salty food. Bring it down to 1 tsp salt, or even 1/2 tsp salt if you find it's not salty enough. Give the almond breading a taste and adjust as needed
6.8
https://thevietvegan.com/almond-crusted-baked-eggplant/