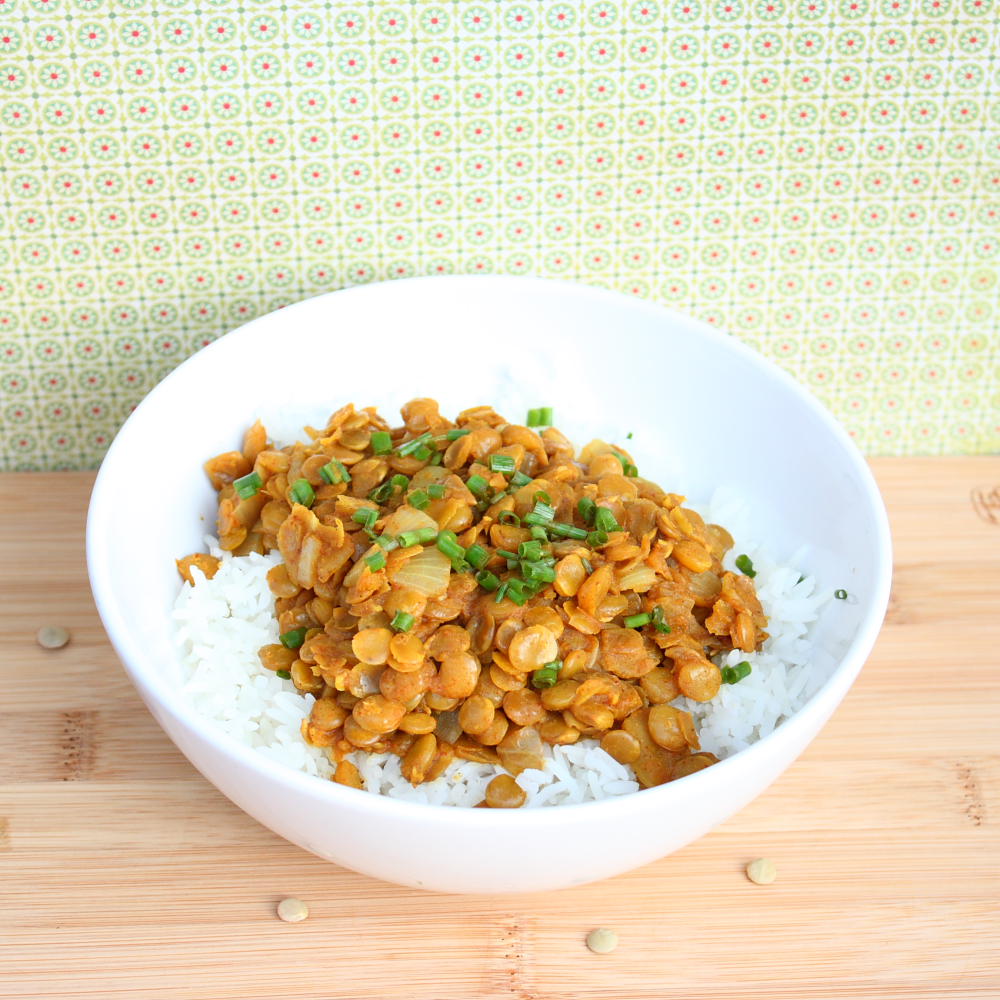 Oh long weekends, how little significance they have to the unemployed. All of my friends are so excited to have that extra day off to do nothing, making the Monday a friend rather than a dreaded day of the week. Some people like to relax and take care of chores and errands that have fallen by the wayside during the busy week, but me? It's just another chance for me to job hunt and do the same stuff I do every day. Cook, eat, and marathon Star Trek.
The thing about being unemployed is that you really do take into consideration every morsel of food. I've been exploring cheaper foods and splurging on occasion for my blog posts, but I thought I might share a cheap meal with you.
Curried lentils and rice.
Carbs and protein, for so cheap! A bag of lentils was about $3 and the rice was about $6, so overall, this meal probably cost me about 50 cents, maybe $1 because of the spices and onions. This is probably why a super filling meal at one of the Ethiopian restaurants in Ottawa only costs $7. And this meal was surprisingly easy to make. Making lentils is almost like making quinoa (now that I mention quinoa, I realize that I never wrote a post about it. Wait that's a lie. Yes I did), there's just a water to lentil ratio and then you just gotta stir every now and then to check the doneness of the lentils.
Look a picture of lentils =)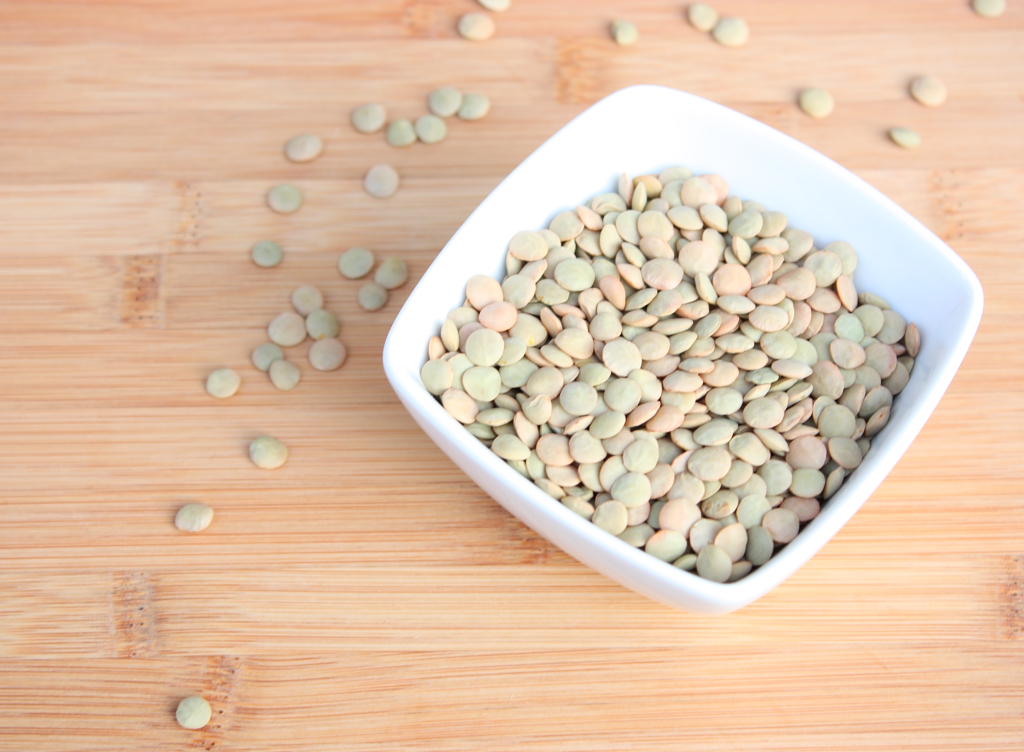 I actually found it kind of dry though, so if you have some coconut milk to drizzle over top, I think it would go really well with the curried lentils =) Feel free to experiment.
Recipe based on one of my favourite blogger's posts (Erin from Naturally Ella)
Onions <3 Cheap, good for you, and adds so much to any dish! Onions and garlic are basically how I start off every meal.
Curried Lentils and Rice
Ingredients
2 cups of rice
2 yellow onions, diced
2 cloves garlic, minced
2-3 tbsp olive oil
1 lime, juiced and strained
2 tbsp curry powder
1 tbsp paprika
1 tbsp chili powder
1 cup green lentils
3 cups water
1/2 tsp salt
Chives to garnish (optional)
Coconut milk (optional)
Instructions
Rinse and drain rice until the water runs clear. If you have a rice cooker, cook according to manufacturer's directions. Otherwise, cook rice in 1:2 ratio (1 cup rice: 2 cups water), simmering until water is absorbed (about 20 minutes)
Over medium heat, sauté onions and garlic for 3-4 minutes or until the onions are translucent and the garlic is fragrant.
Add lime juice, curry powder, paprika, and chili powder and stir until fragrant.
Add lentils and water and bring to a boil on high heat then bring down to a simmer. Cover and let simmer for about 30 minutes (you can check at the 20 minute mark to see how tender you want them to be. Add liquid if you think it needs more, have a little taste test here too to see if the spices are enough)
Add salt to taste, stir, and add to your rice.
Top off with some freshly chopped chives and away it goes into your belly!
I didn't do this originally, but I think it'd be less dry with some coconut milk drizzled overtop. Coconut milk and curry are yummy together =)
See? You can be a poor student and eat yummy =)