This super easy, slow cooker mulled apple cider is simple,
not too spiced, and is great for a party!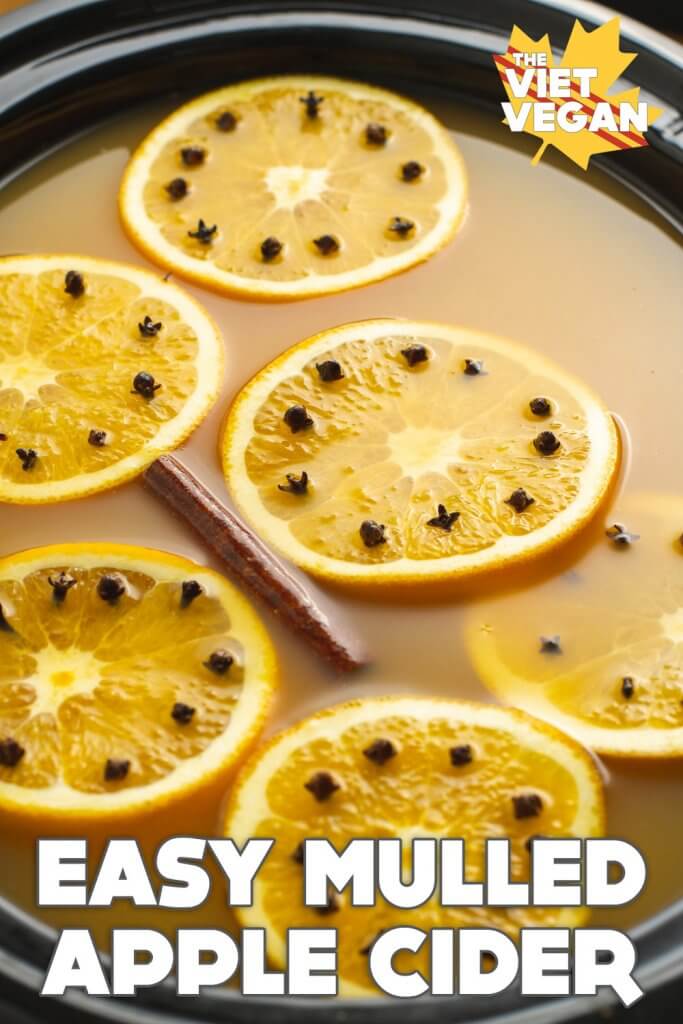 Honestly this apple cider is almost a bit of a no-brainer, I just threw a bunch of stuff into a slow cooker and let time do its thing because most of the work was already done by apple farmers and processors. But in any case, I'm posting this here for posterity and as a place for me to keep recipes for myself, because that's why I started this whole blog thing in the first place.
A lot of people will use a teabag or a tea strainer to hold their spices for mulled wine, and you can definitely do that and it will yield equally delicious results, but I find that unless you take the bag out, things get overspiced throughout the night as you refill your cider and keep the slow cooker going, but I like having the clove berries sit in the oranges to make it look pretty and also gently infuse in the cider.
It's particularly eye catching, simple to do, and yields tasty results! I also limited myself to clove and cinnamon here, but you can obviously add other traditional apple cider spices like allspice berries and nutmeg if you'd like too. They just don't stick into oranges as well haha. You could think outside the box and throw in some green cardamom too. So many ways you can up the ante.
But personally, I like myself a very simple apple cider, and I hope you try this out yourself! A touch of citrus really brightens up the apple cider in a lovely way! Some people add brown sugar to the cider as well, but I find the fresh apple cider that we can get here is sweet enough to omit it. If you have a rather tart apple cider, a spoonful of brown sugar will be delightful.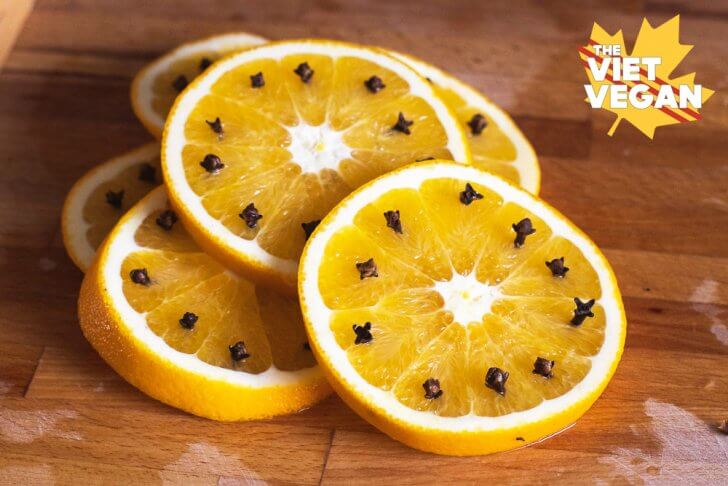 I hope you are all having a wonderful holiday season and are enjoying some delicious food with family & friends. Check out my video of my own Friendsmas celebration where I made this slow cooker mulled apple cider, pumpkin pie, my cheddar cheese ball, stuffing, sausage rolls, and mashed potatoes. If you end up making any of my recipes, please tag me on Instagram, I love seeing your recreations!
Yield: 3-4L of mulled apple cider
Easy Mulled Apple Cider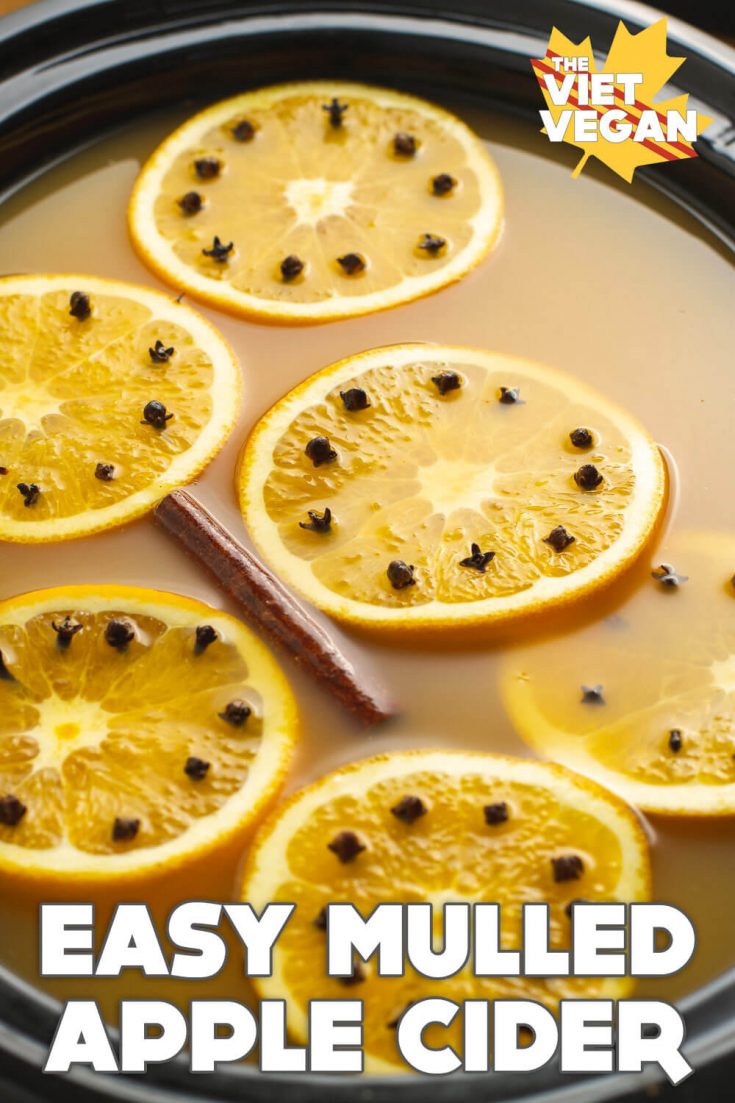 This super easy, slow cooker mulled apple cider is simple, not too spiced, and is great for a party!
Total Time
4 hours
10 minutes
Ingredients
3 L fresh apple cider (if you can fit 4 L into your slow cooker, by all means, add it in!)
1 orange, sliced into 1/2 inch slices
2 tbsp clove berries, about 8-10 per orange slice
6-8 cinnamon sticks
Instructions
Pour your apple cider into a slow cooker or a large pot. Turn on to LOW for a slow cooker or bring to a slow simmer on the stove (medium heat then lower to a simmer/low heat once bubbling)
Press one clove per segment in each orange slice, using the long stem of the berries to stick into the oranges, leaving the berry of the clove just barely sticking out.
Add the orange slices and cinnamon sticks to the pot and let simmer for 4+ hours. Enjoy!