This super simple and easy vegan garlic butter is bread's best friend. Perfect for barbequed garlic bread, garlic toast, or even potatoes, roasted or baked!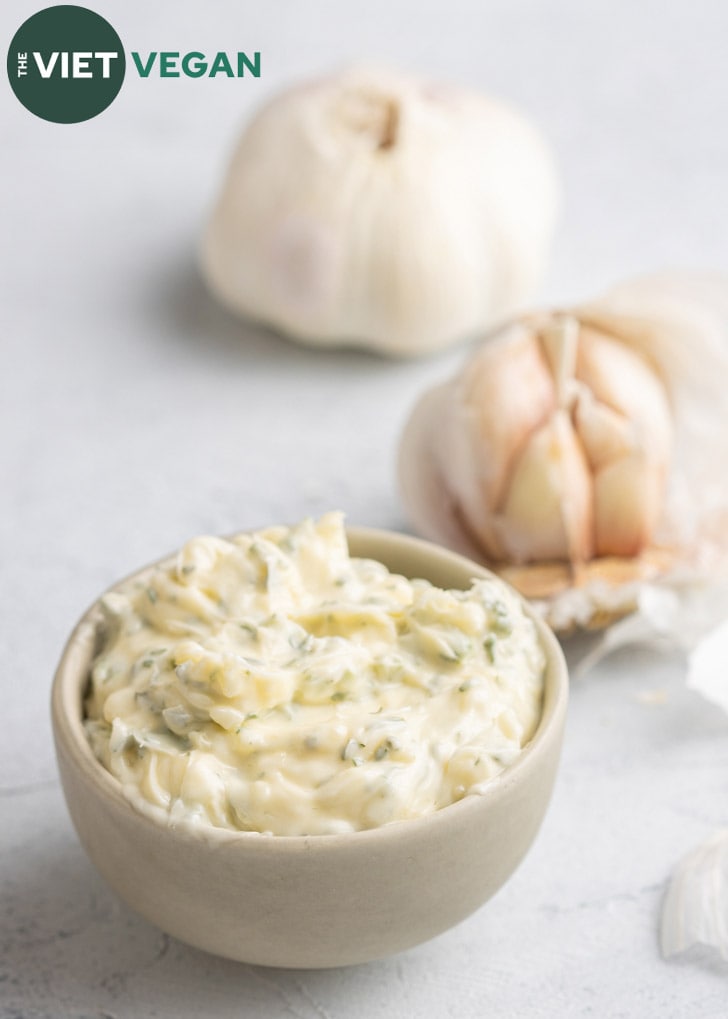 Everything is better with garlic butter! We've been having some pasta nights and BBQ nights and Eddie has been requesting garlic bread. After several renditions of garlic butter, I've finally nailed the combo that I like!
I use a garlic press to get uniform small pieces of garlic, but you can just as easily throw this in a food processor. Although, a garlic press is easier to clean than a food processor. Parsley and chives add flecks of green goodness, and a bit of garlic salt adds that extra oomph of garlic flavour!
Other recipes you can make with this easy vegan garlic butter:
Yield: 10-12 servings
Simple and Easy Vegan Garlic Butter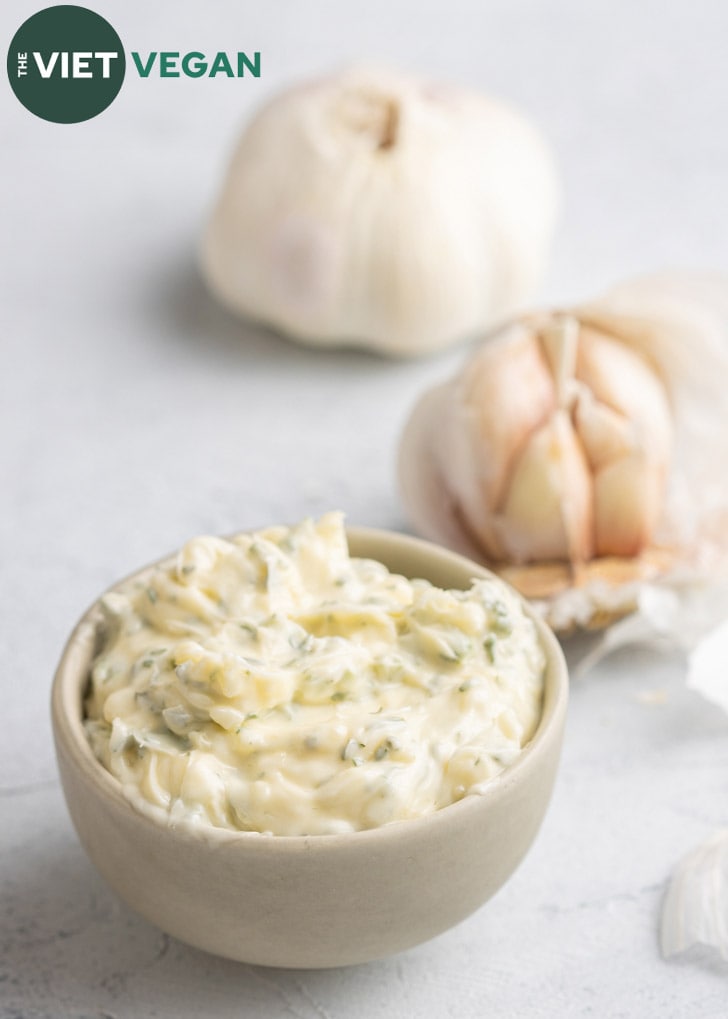 Ingredients
1/2 cup vegan butter
2-4 cloves of garlic, finely minced
1 tbsp dried chives
1 tbsp dried parsley
1/4 tsp garlic salt (or regular salt)
Instructions
Combine all ingredients and mix well. I like to let it sit for at least 15 min in the fridge for the herbs to hydrate and soften.
Use liberally and toast on your vessel of choice for 4-5 minutes :)