Crispy Peanut Butter Buckeye Balls – great for the holidays or an easy snack!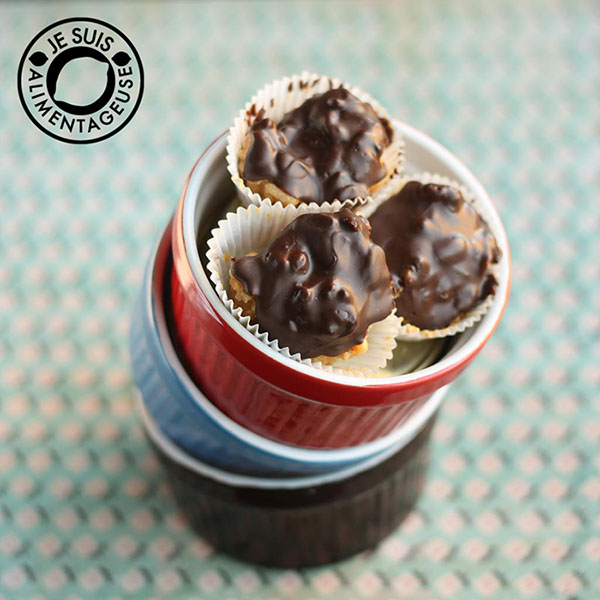 Um so in the past few days, something has pretty much changed my life a second time around. No, it is not a profession of my love of peanut butter, although let's be real, I'm pretty sure peanut butter would be my second favourite food over rice. (I just realized that this post is about something that is literally peanut butter over rice). It changed my life when I was around 14, shifting me from the stereotypical asian who liked math (and got the Math Award…and Art Award funnily enough after graduating grade 8) to someone who fell in love with words.
I'm talking about Lord of the Rings. And Tolkien. And the Hobbit.
Some of you may know of my love for Lord of the Rings. Some of you may just think I =claim= to be a hardcore Lord of the Rings fan.
Negative Ghostrider.
I am the hardest of hardcore LotR fans. I even had a character that I (well with the help of my best friend) created as the daughter of Elrohir (one of Arwen's twin brothers) who was an elf and was totally in love with Legolas. I would be lying if I said this love was not paralleled in real life. Let's remember I was around 14.
As such, I saw the Hobbit twice this past weekend and it was amazing both times. The first time blew me away because the last time I had read the Hobbit, I was about 14. I remembered the trolls, the riddles, the funny dwarves. But Howard Shore brought to life the music and songs of the Hobbit and I'm pretty much listening to "The Misty Mountains" on loop. It's true, it's on my last-fm. Also please don't judge my username. I was 17 when I started that haha.
But my love for LotR role-playing didn't stop there. It had a little hiatus of about 8 years, but it is definitely back. I'm creating a new character (who's Maia and who will have magical powers and a purpose in the realm of Middle Earth) and my old rpg friends are going to be  joining me.
I'm super super excited, and this may distract me momentarily from making the move to a self-hosted site, but don't worry, these will both be my new projects. I have only recently stretched my old writing muscles, and I plan on whipping them back into shape. (This needs to apply to my actual muscles…but…exercise is haaaard…)
Anyway. That's that.
Let's talk about THESE.
I first made these last week and showed them on instagram but I made the original Rice Krispies' recipe. It was super delicious, but considering it was just peanut butter, butter and sugar, I didn't feel all that great eating a handful of these things.
I decided to make a healthier version that increase your intake of coconut oil (so many good things about this, especially raw!), sweetened with agave nectar instead of processed icing sugar (lower on glycemic index) and made with "Just Peanuts" natural smooth peanut butter.
These are a little runnier than their unhealthy predecessors, but they are seriously just as delicious. Store them in the fridge before serving so they stay together, but you won't even miss the original processed and highly chemical peanut butter in these because the agave nectar takes care of the sweetening.
Yield: 50 balls
Crispy Peanut Butter Buckeye Balls
To make this vegan, make sure you buy vegan chocolate because a lot of dark chocolate you normally see still has milk solids in it.
Ingredients
1 cup natural smooth peanut butter (unsweetened, just peanuts)
1/3 cup agave nectar
1/4 cup coconut oil (solid)
3 cups crispy rice cereal
1 1/2 cup dark chocolate chips
2 tbsp coconut oil
50 mini-muffin liners
Instructions
Mix together the peanut butter, agave nectar, and coconut oil together until incorporated.
Add the crispy rice cereal and gently fold in without breaking the cereal.
Spoon 1-tbsp-sized balls of the mixture into the cups. Let them set in the fridge while you melt the chocolate.
Microwave the dark chocolate chips with 2 tbsp of coconut oil for 30-second intervals, stirring in between, until the chocolate is melted. You can try it with the coconut oil instead of the shortening. I meant to use that but I didn't have enough.
Drizzle a layer of chocolate over the chilled peanut butter balls and let them set in the fridge again.
Keep stored in the fridge until you serve them =)