This super simple, lazy, Vegan Onion Dip is the creamy, decadent dip of my university years,
Only using three products, it's so easy to whip up.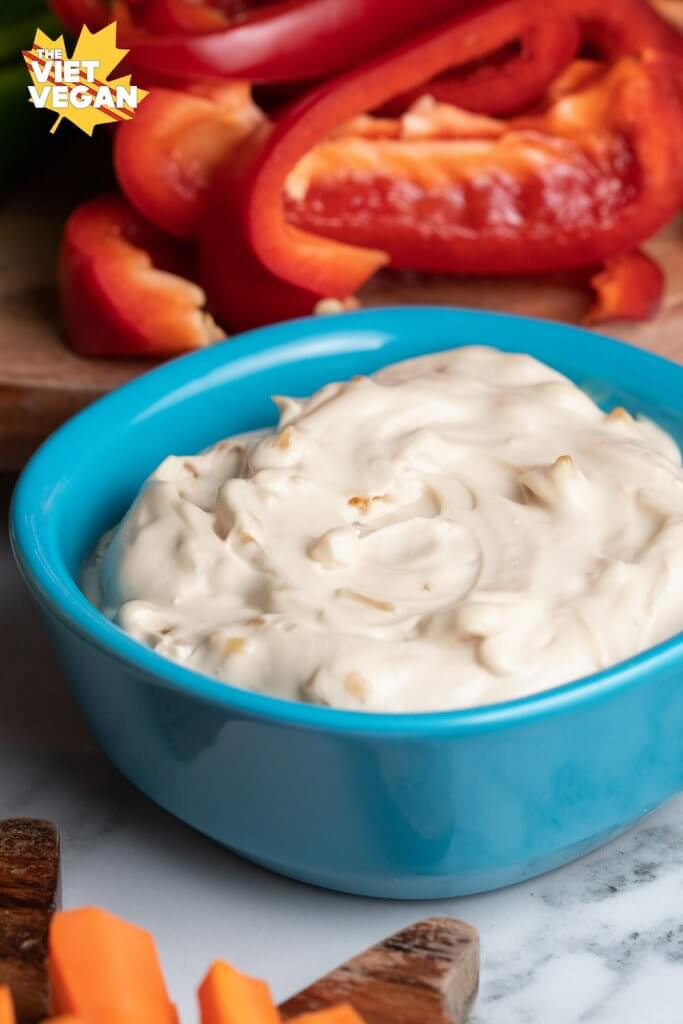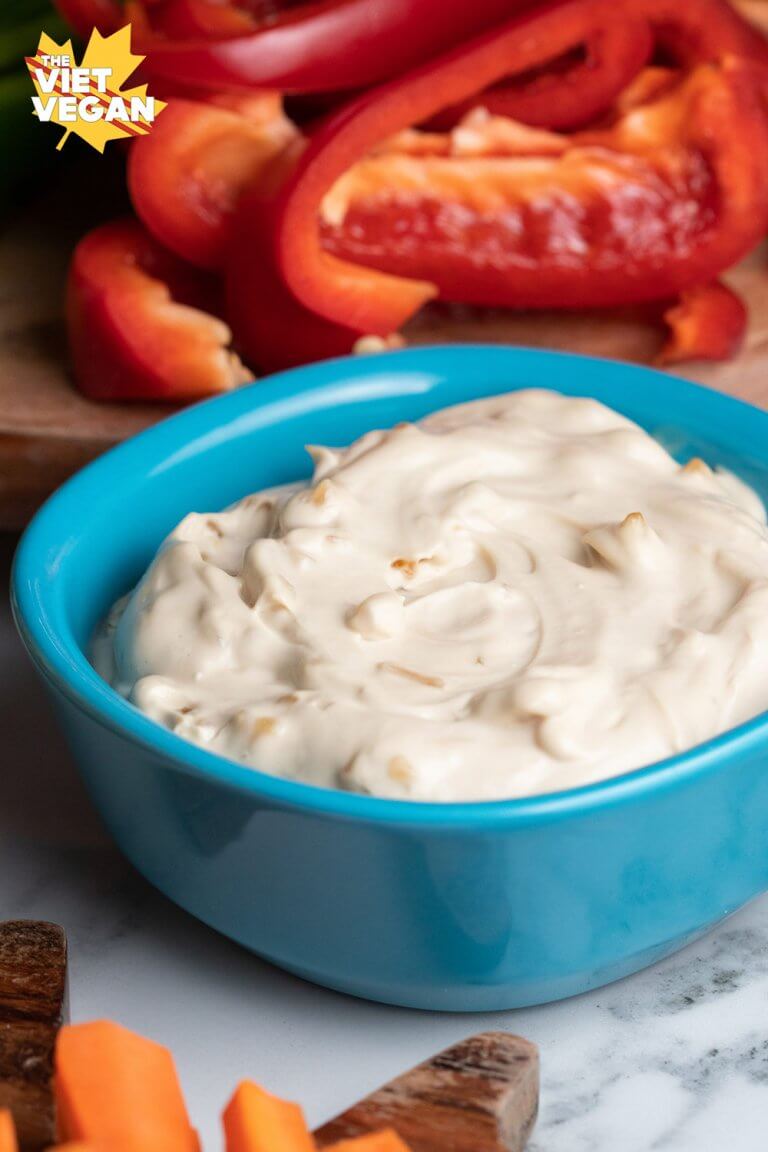 I've made vegan french onion dip in the past, attempting to go for something more like this but since I had used caramelized onions, it yielding something very different (albiet delicious). This version is a very unhealthy, decadent dip, but it's still delicious, and super simple to whip up! Only three products are used to make this dip but it makes a LOT of dip and is a great, simple, and crowd-pleasing dip for your next party.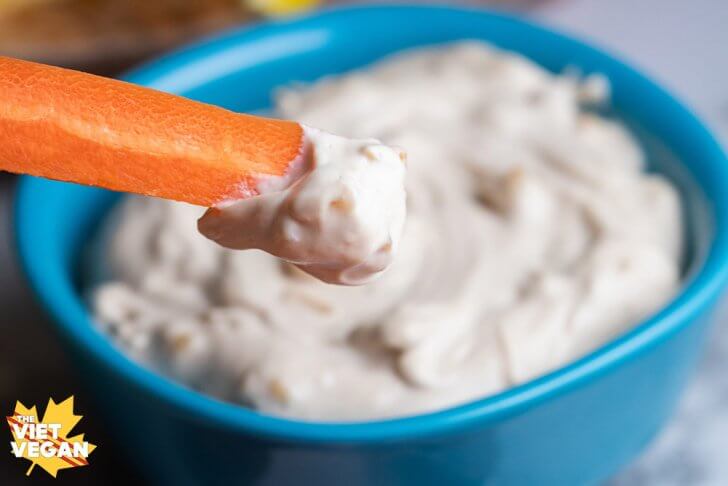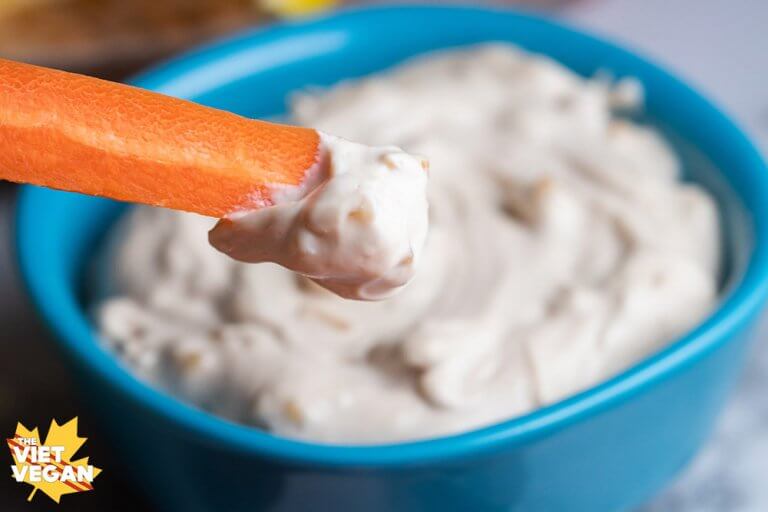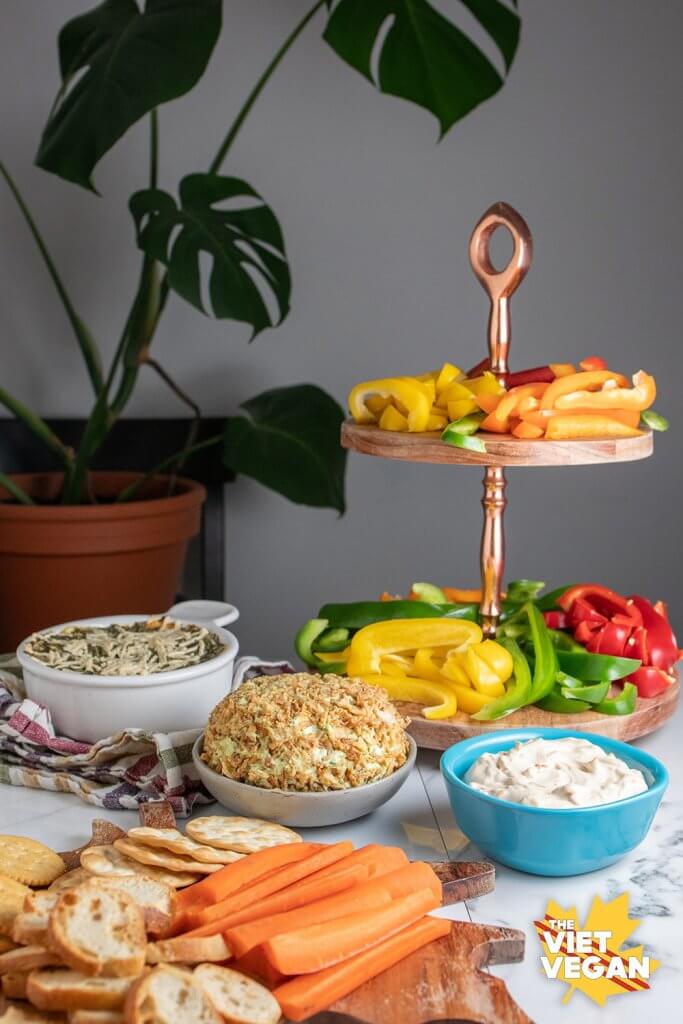 For the other appetizers in this photo, check out my Jalapeno Cilantro Cheese Ball and my Spinach Dip recipe for more decadent vegan appetizers!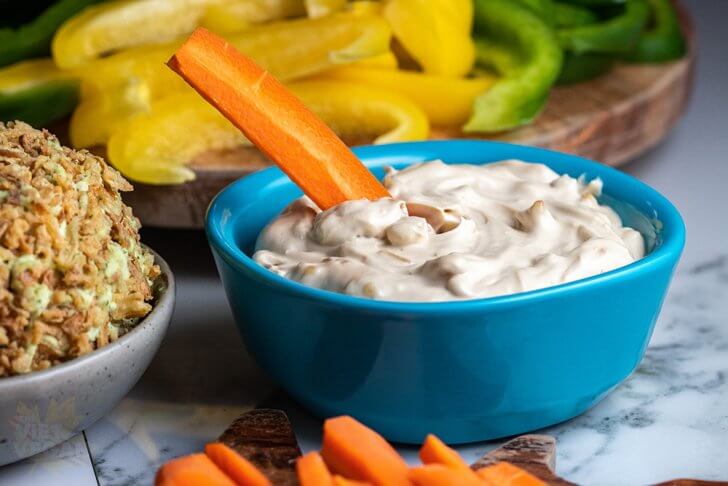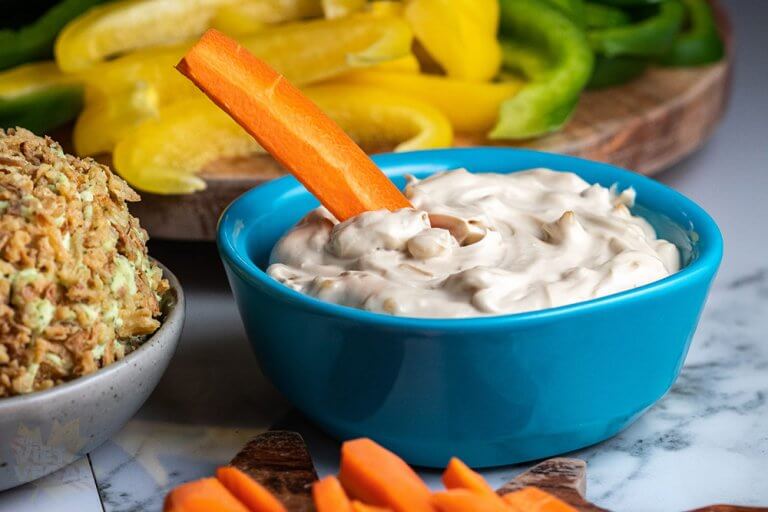 Yield: 3 cups of dip
Lazy Vegan Onion Dip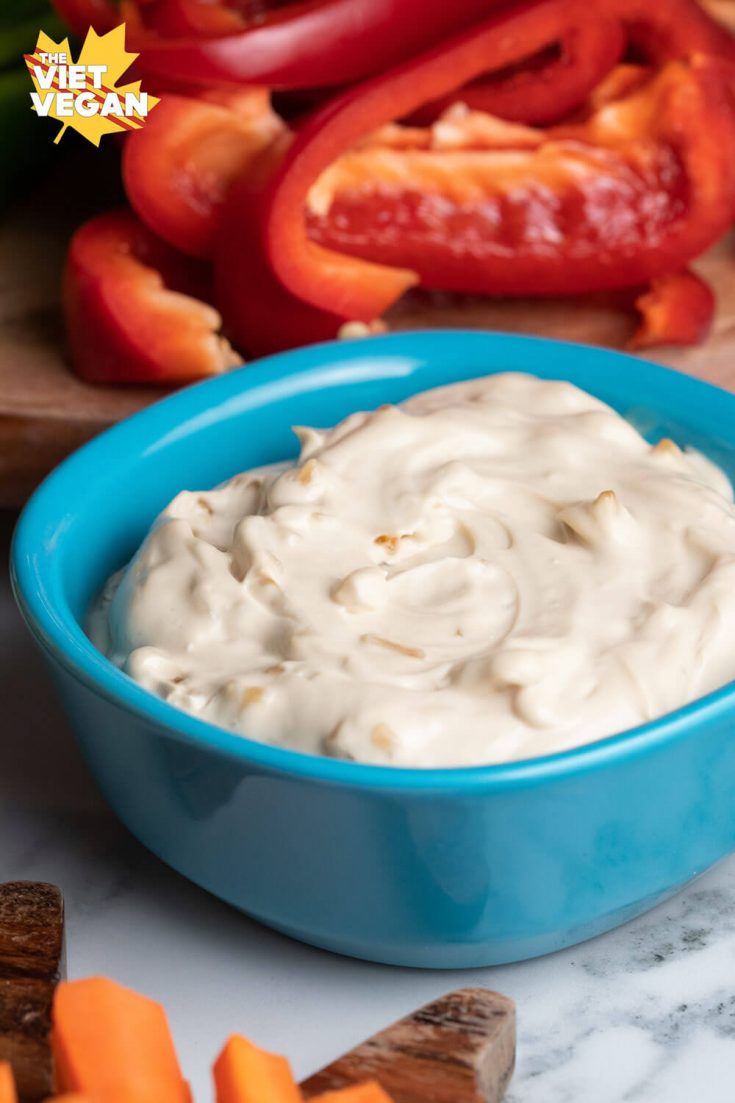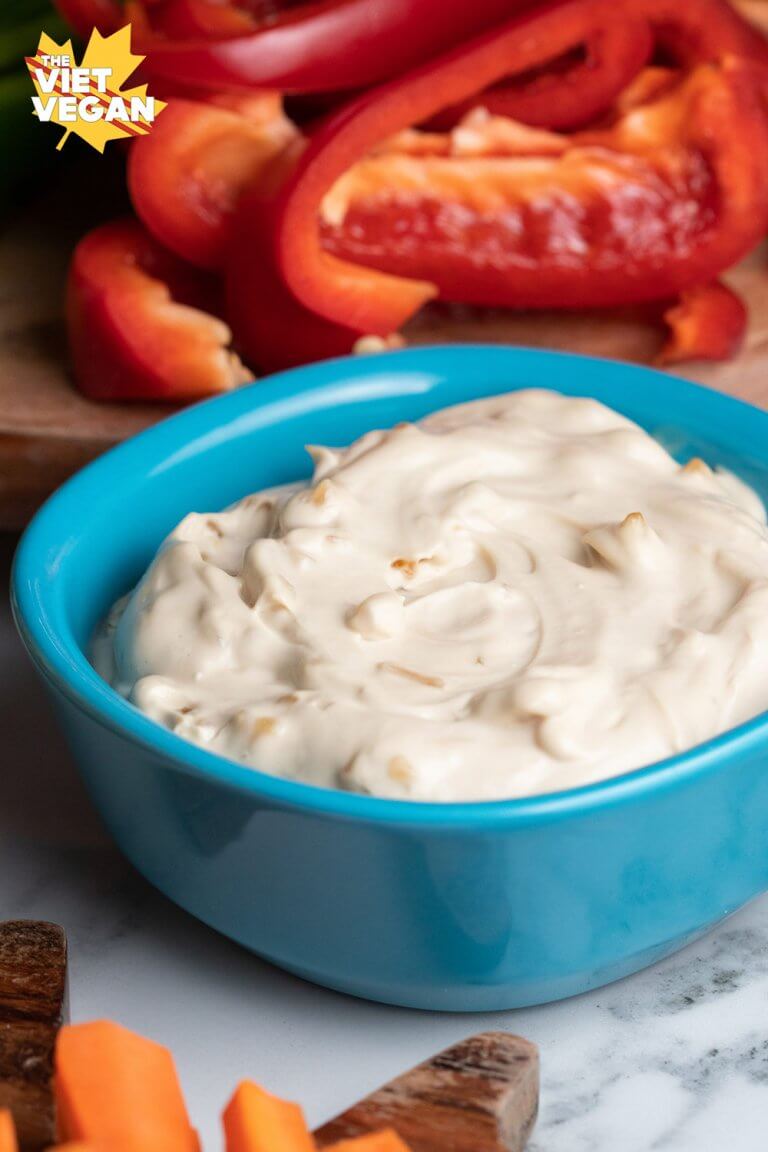 Total Time
1 hour
5 minutes
Ingredients
3/4 cup vegan mayo (I used Hellmann's Vegan mayo)
1 tub (12 oz/350 g) vegan sour cream (I used Tofutti brand)
1 sachet of Onion soup mix (I used the vegan one by Knorr)
Veggies or chips for dipping!
Instructions
In a large bowl, combine mayo, sour cream, and onion soup mix and stir until everything is well incorporated. Chill for at least an hour to allow for the dried onions to rehydrate. Stir once more just before serving.