Copycat Montana's Four Cheese Spinach Dip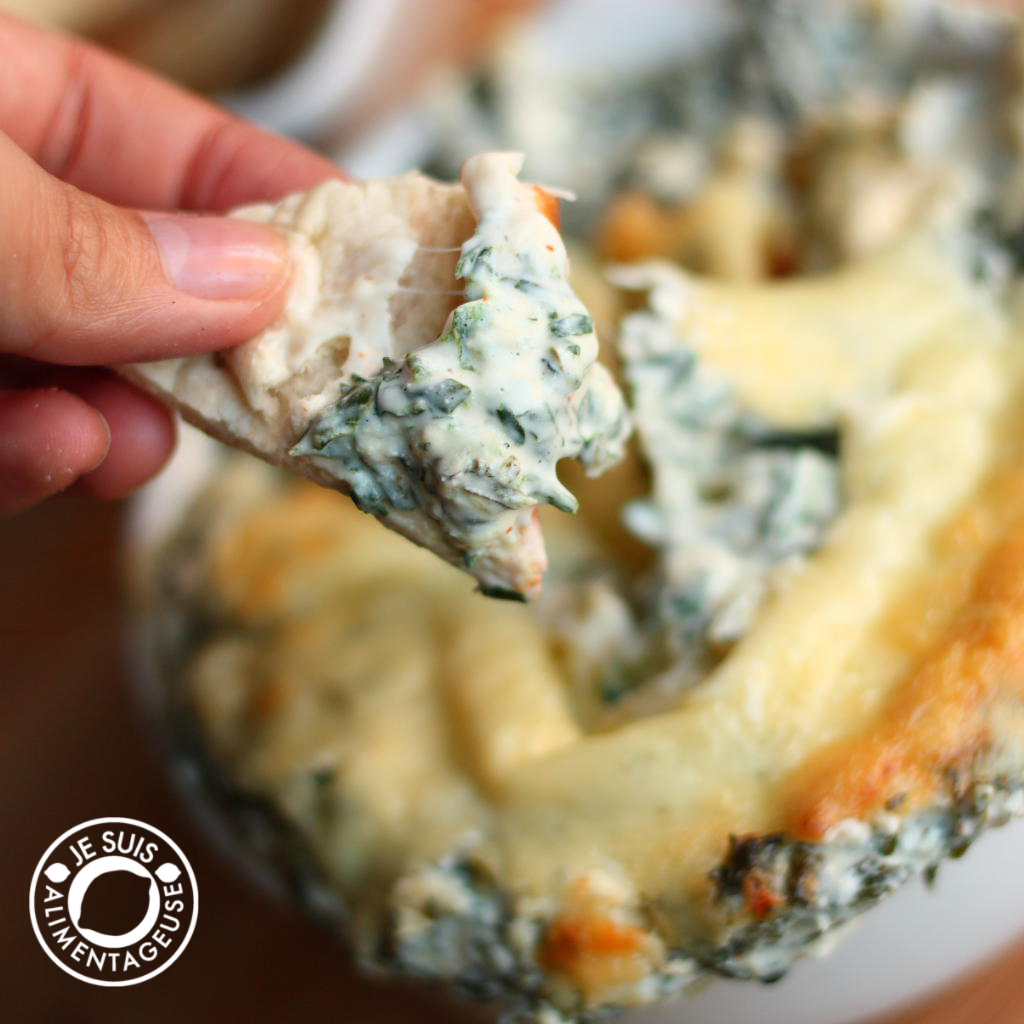 This recipe was from before my vegan days, but I've veganized it below. I hope you folks enjoy :)

Check out my other recipe posts for the more appetizers and the apps you see in the video and photos below!
Inspired by Montana's Four Cheese Spinach Dip.
Spinach Dip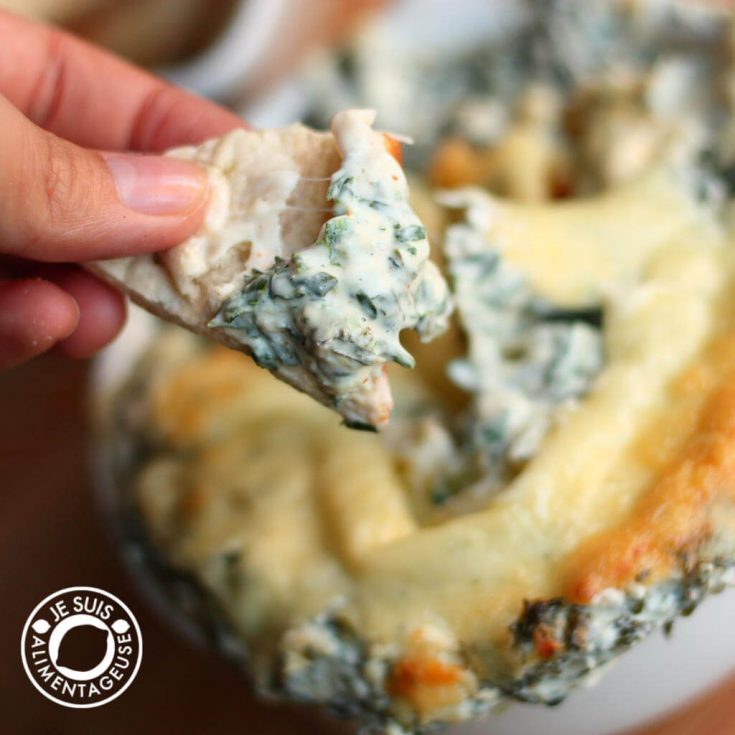 Inspired by Montana's Four Cheese Spinach dip, this dip is great for potlucks or as an after school snack!
Ingredients
1 block vegan cream cheese (225 g), room temperature
1/4 cup soy milk
1 small onion, minced
1/2 block of frozen spinach, thawed and drained (about 1 cup once drained) You can also use about 1 cup chopped fresh spinach, but it'll turn your cream cheese green =P)
1/2 cup grated vegan mozza-style cheese
1/4 tsp cayenne pepper (you can add more for a bit of a kick, I like to add about a tsp)
1 tsp garlic powder
1 tsp onion powder
Instructions
Preheat oven to 350F.
Cream together the cream cheese and milk
Add the cayenne pepper, garlic powder and onion powder, onion, spinach, and 1/4 cup vegan mozza shreds.
Transfer to an oven-safe bowl and sprinkle remaining mozza vegan cheese on top.
Bake in oven for about 30 minutes, or until the cheese on top has melted and started to brown
Serve immediately with pita, chips, or my personal favourite, baked flatbread.