These vegan apple cinnamon scones were created in partnership with Ontario Apple Growers.
Cure yourself of the winter blues with this tasty treat, fresh from the oven!
Thanks for reading and supporting The Viet Vegan <3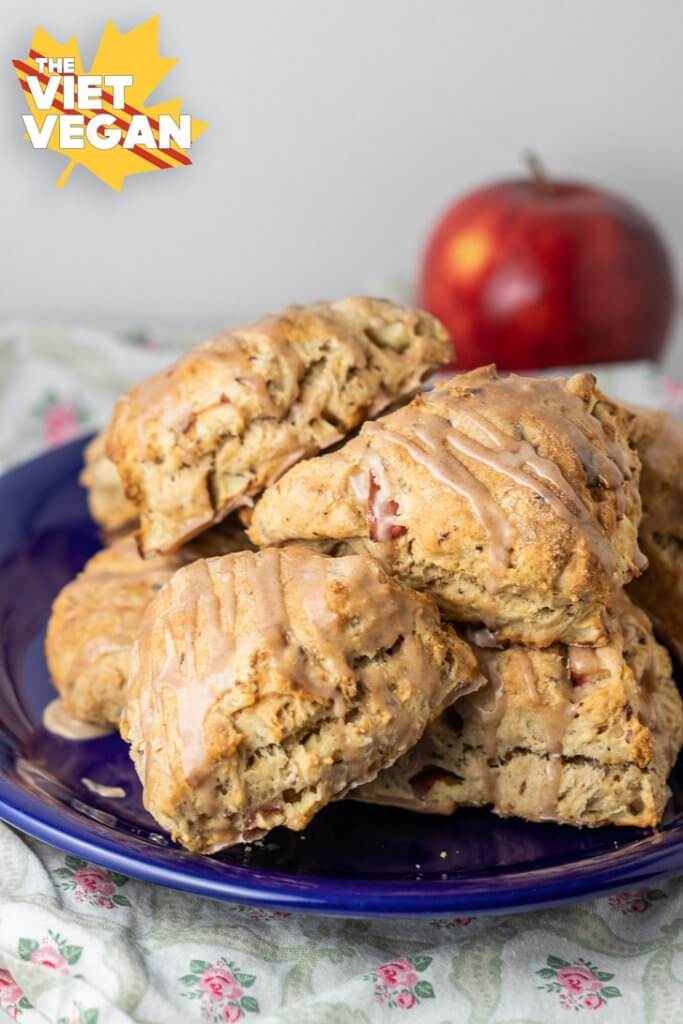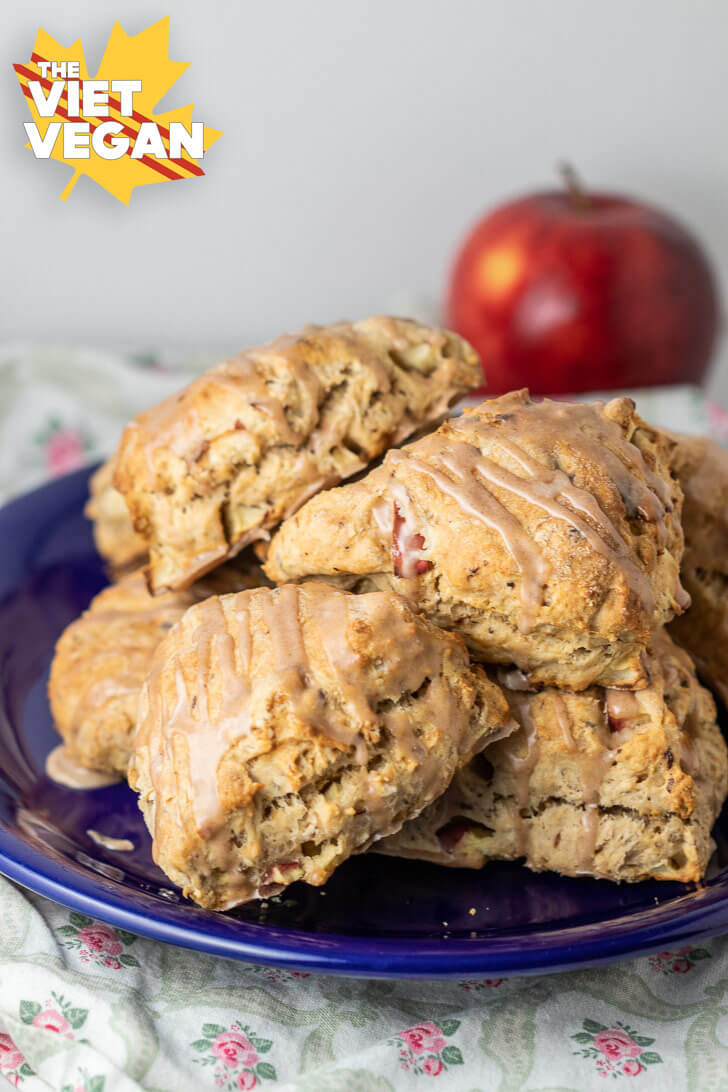 We're getting closer and closer to our new house and I can't wait to be cooking and working in the new place! I keep dreaming about the different ways to arrange the furniture, how to angle lighting for filming and most of all, the amount of daylight for food photos! These past two years of living in a basement has made me get used to using artificial lights for my food photography, which has been excellent practice but I am very ready to be able to play with daylight again.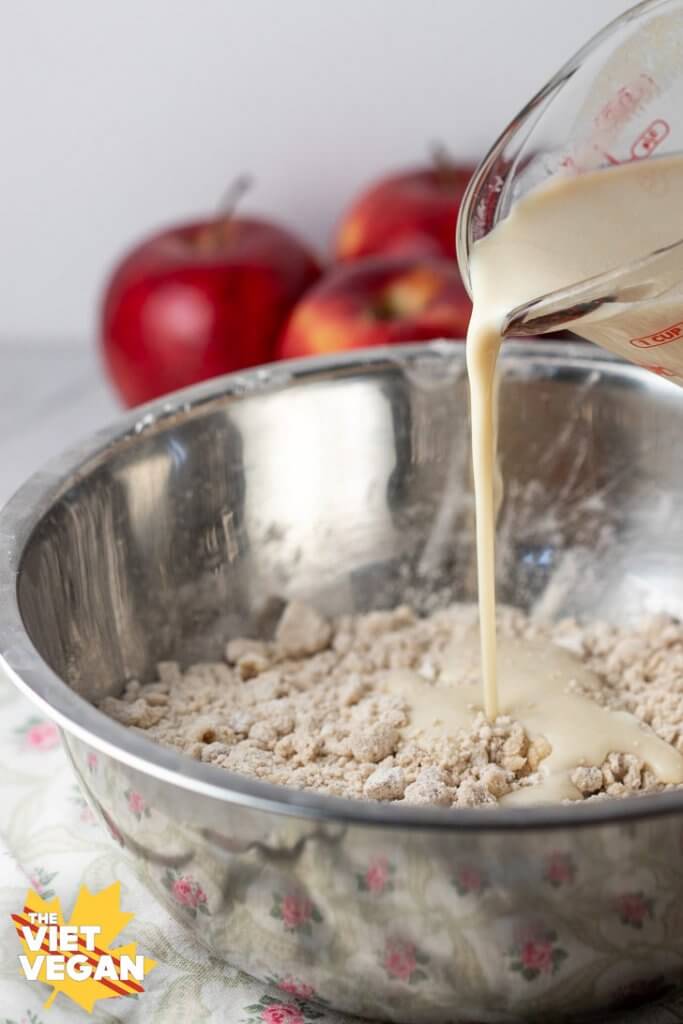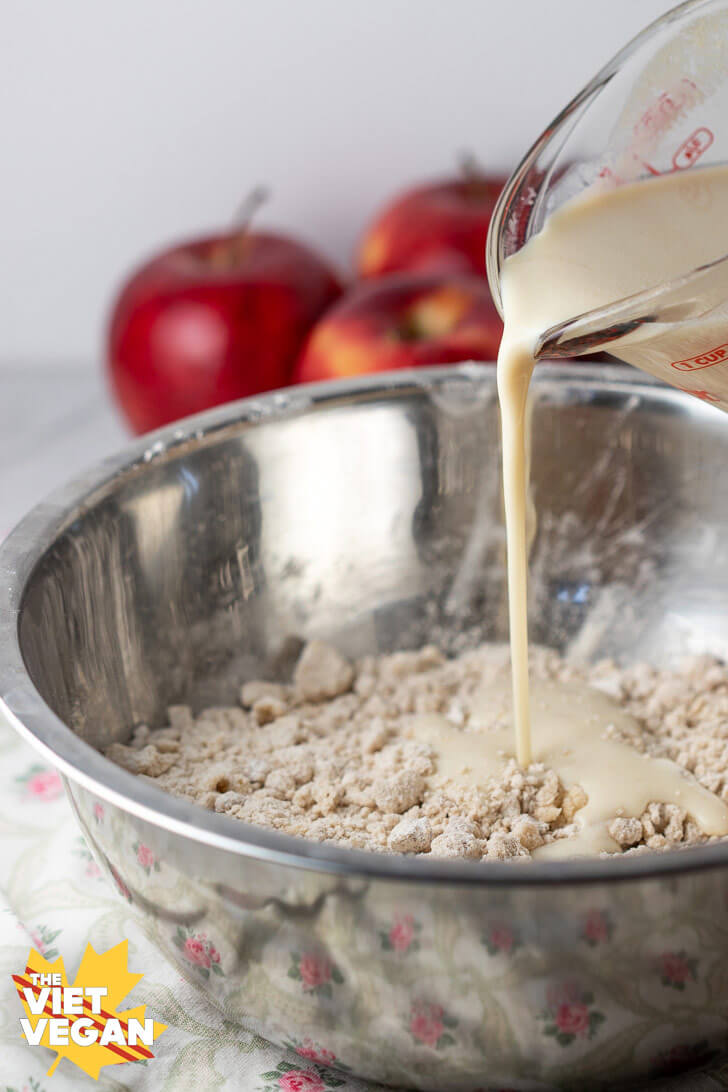 Another thing I'm kind of excited to do in the new place is explore the local farmer's markets in Hamilton. I've heard there are a lot of local markets and there's even a local Hamilton Apple Festival in the fall! I'm seriously excited to move and I can already feel the community in Hamilton being so much more involved and inviting than Mississauga's. As much as I love being close to Toronto and having so many Asian markets nearby, I really find the lack of community hard for me to deal with.
There are tons of grocery stores that are within a 10 minute drive, plus a Farm Boy, a Costco, and even a few Asian grocery stores, all within a 20 minute drive! I am way too jazzed about this new area, I can't wait!
In the meantime, it's time to clean out my fridge and the grocery hauls I've been doing lately have been trying to incorporate the fresh fruits and vegetables we can get during the dead of winter in Canada, which is not THAT many but luckily for us, we have local Ontario apples we can enjoy.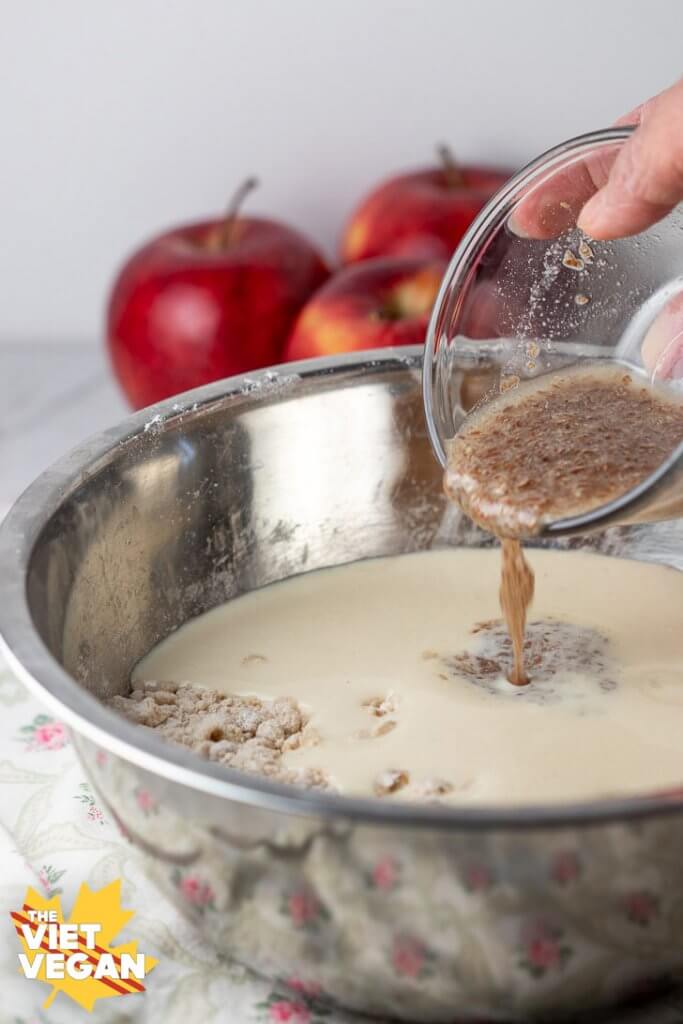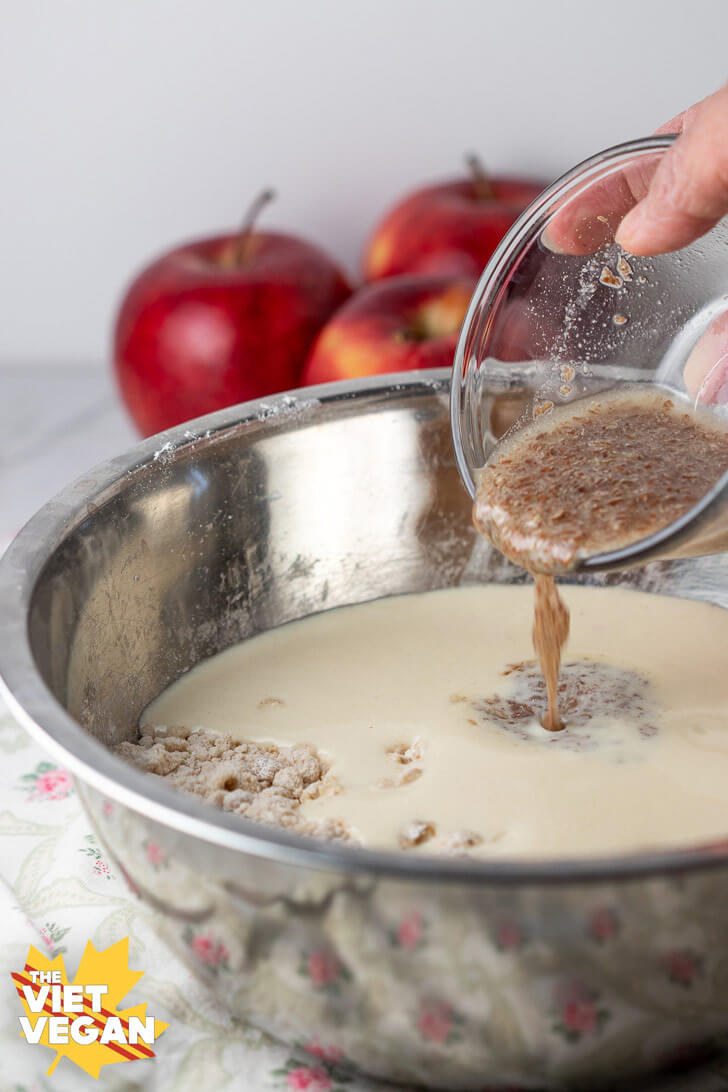 Personally, my favourite during this time of year are Red Prince Apple variety. They tend to be cellared when harvested in the fall so they can develop their flavour. Come wintertime, they are ready to enjoy and are SUPER crisp and juicy, while still holding their shape well for baking. Also, big bonus is that they're grown near my hometown in the Blue Mountains, which is pretty darn cool. I've shared other Red Prince recipes in the past (this juice and these apple chips) but mostly I just love that I can have local crisp apples this time of year. Agriculture technology is pretty darn cool.
I've shared some Insta stories from an apple farm and apple processing facility tour that I did with Ontario Apple Growers last year. There are so many amazing machines and innovations to improve the yield and success of an apple farm, which is surprisingly a really volatile and expensive type of produce to grow. It ain't easy being an apple farmer.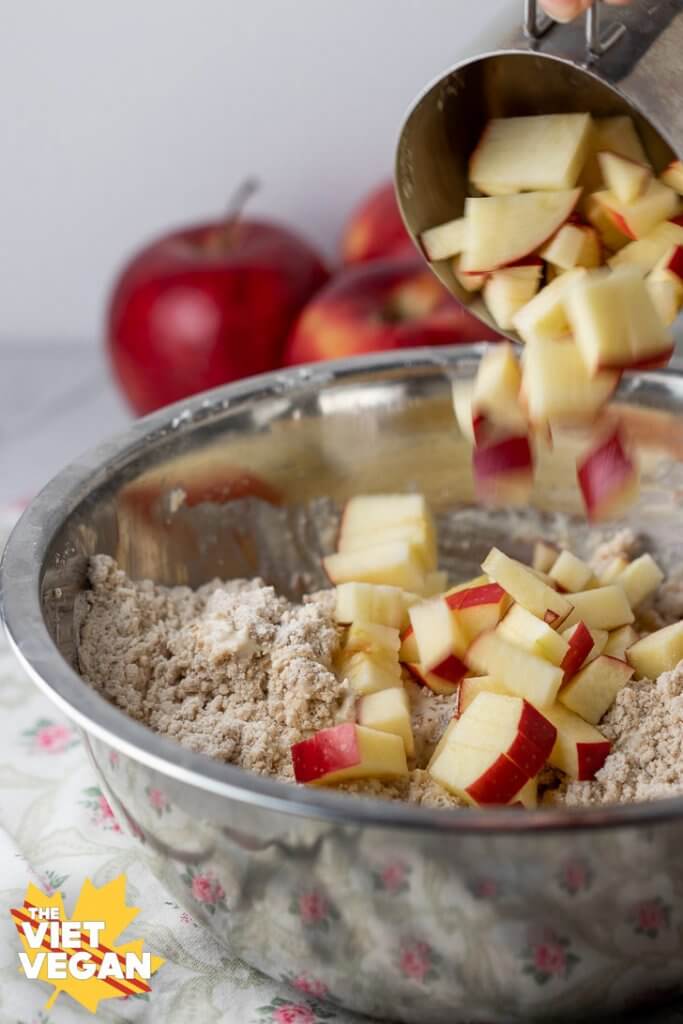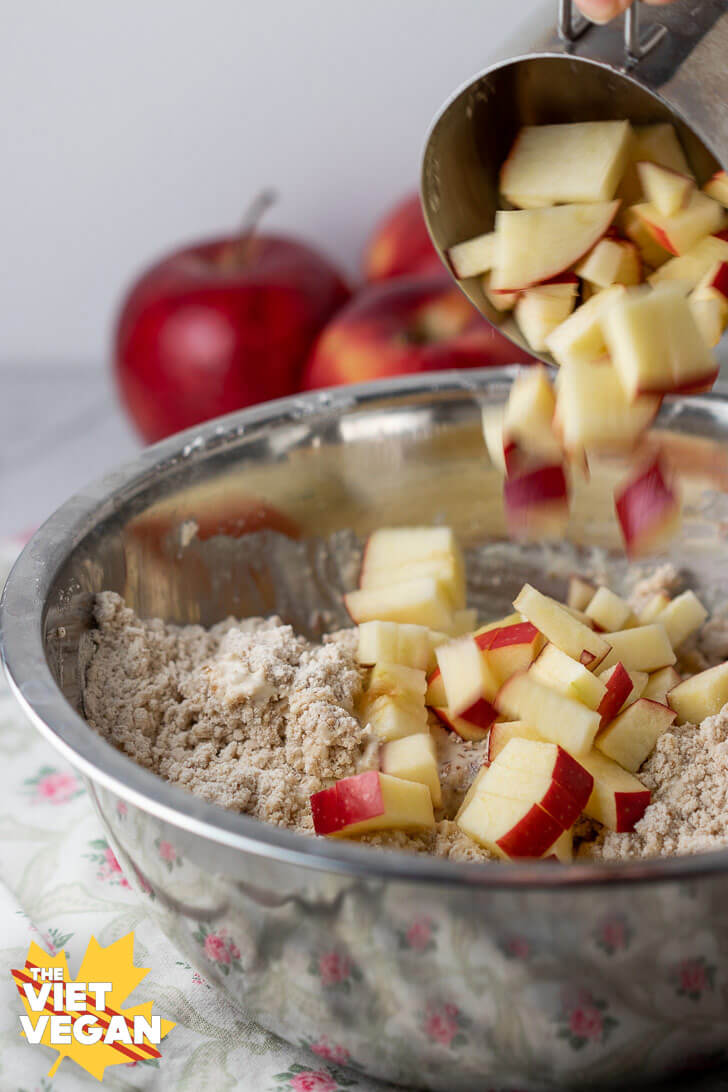 If you're looking for a guide to find out which varieties are available during which times in Ontario, Ontario Apple Growers have this handy variety guide outlining their schedules. Even if you're not from Ontario, it's interesting to see which varieties are best for which purposes, especially if you live in an area that is good for growing apples. No matter where you are, they require a very specific growing environment, so it's always a good idea to support local if you can!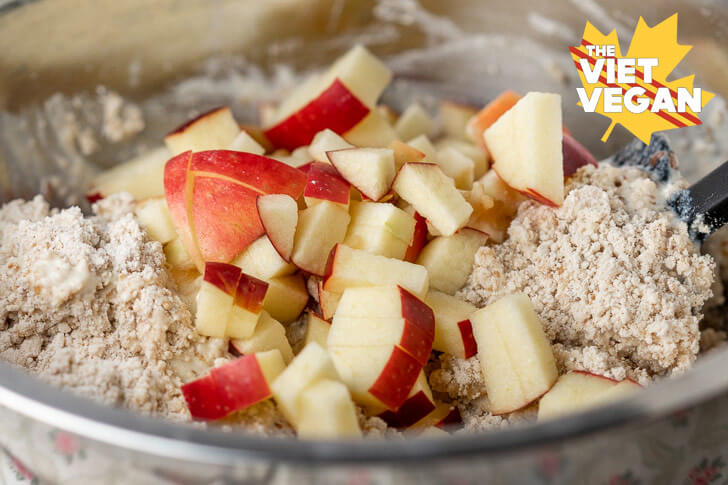 But enough nerding out about farming and apples (although in the fall you KNOW I'll be going to the Apple festival in Hamilton and sharing all the amazing apple treats there).
These vegan apple cinnamon scones are a really tasty breakfast or snack that only take half an hour to throw together. They make a great brunch or potluck contribution or simply a tasty companion to your morning coffee. You are worth the time and effort for these flakey, lightly sweet, cinnamon-y scones. I like seeing the red skin of the apples peek out from the golden corners of these baked scones. If you felt like putting in the effort, you could cut these into round biscuits instead of triangles, but I'm a lazy baker and cutting them into triangles is way easier than punching out with a round cutter.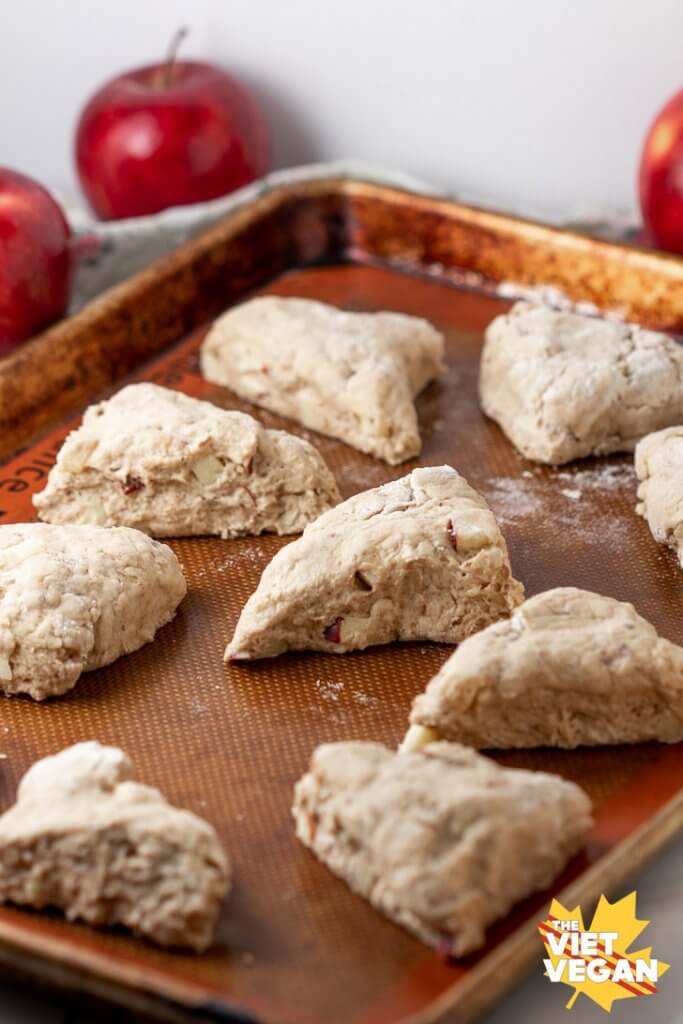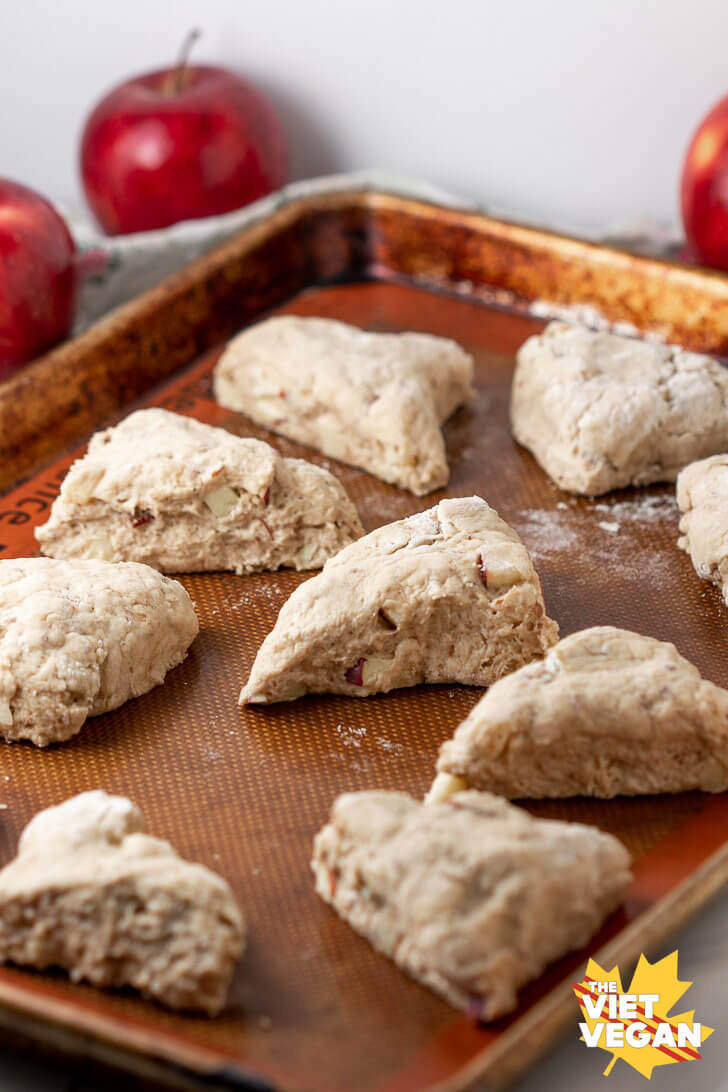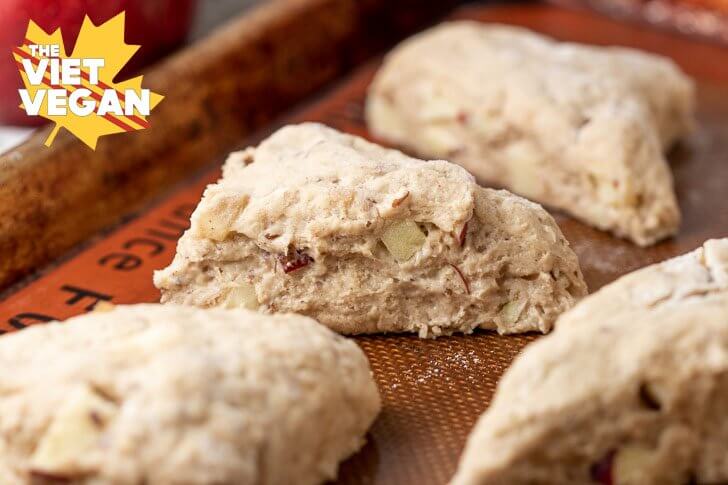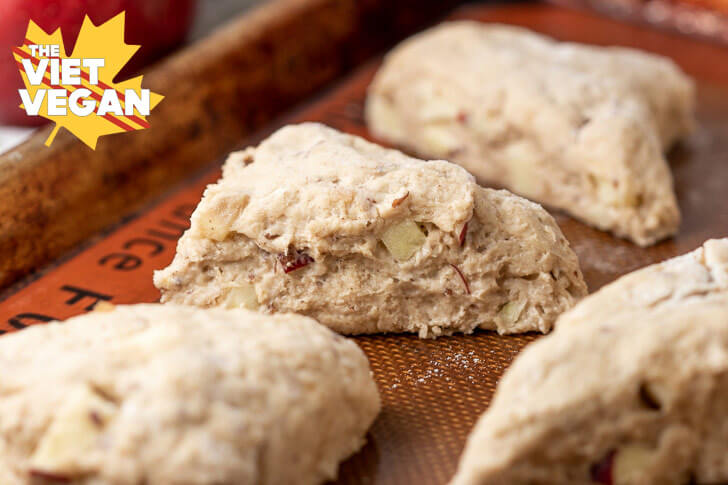 March can be gloomy and chilly, so filling your kitchen with the smell of cinnamon and baked apples is sure to lift your spirits! I definitely have been succumbing to the winter blues these past couple weeks, so I hope you are all hanging in there and keeping your spirits high! Spring is just around the corner. I'll be keeping y'all posted with how our move goes and I can't wait to start cooking new recipes for you in the new kitchen!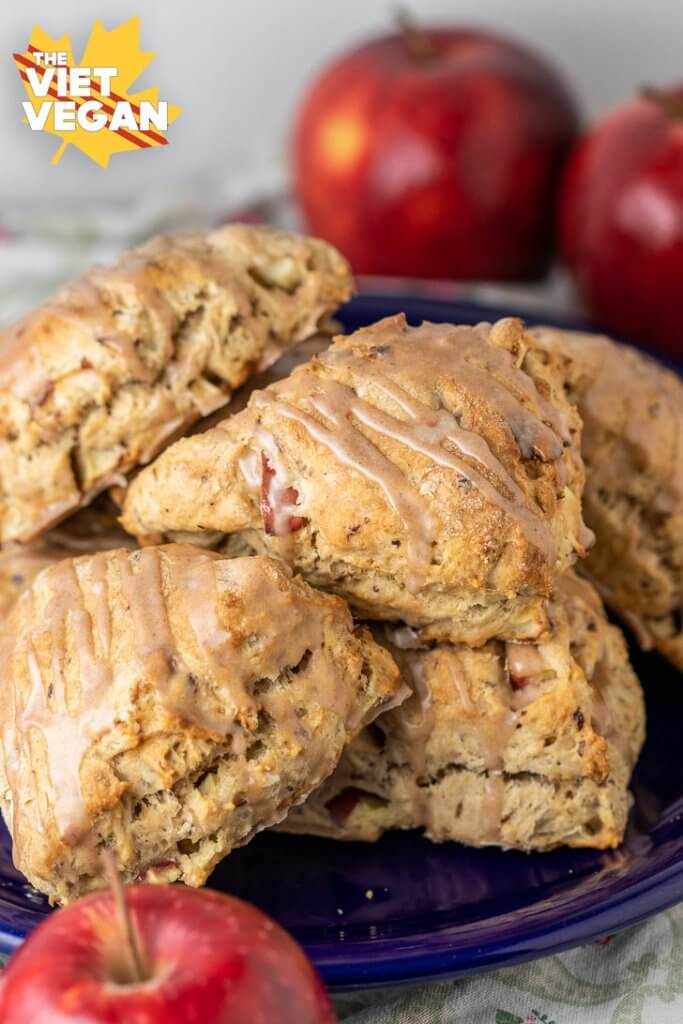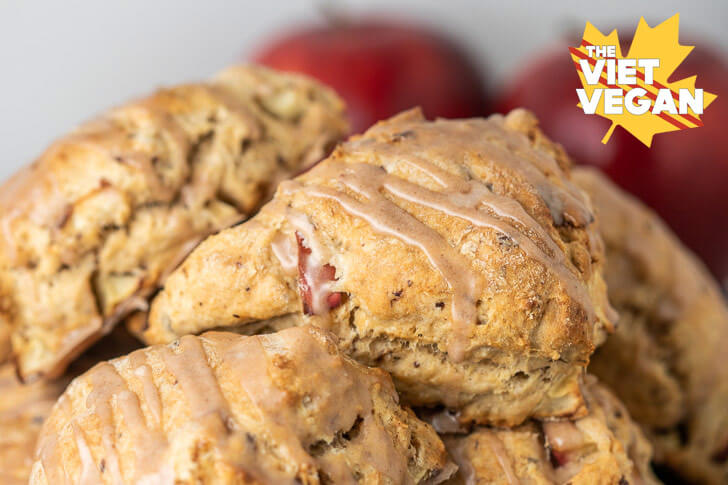 Disclaimer: These vegan apple cinnamon scones were created for Ontario Apple Growers and these photos & recipes are shared with permission from the OAG.
Yield: 10 scones
Vegan Apple Cinnamon Scones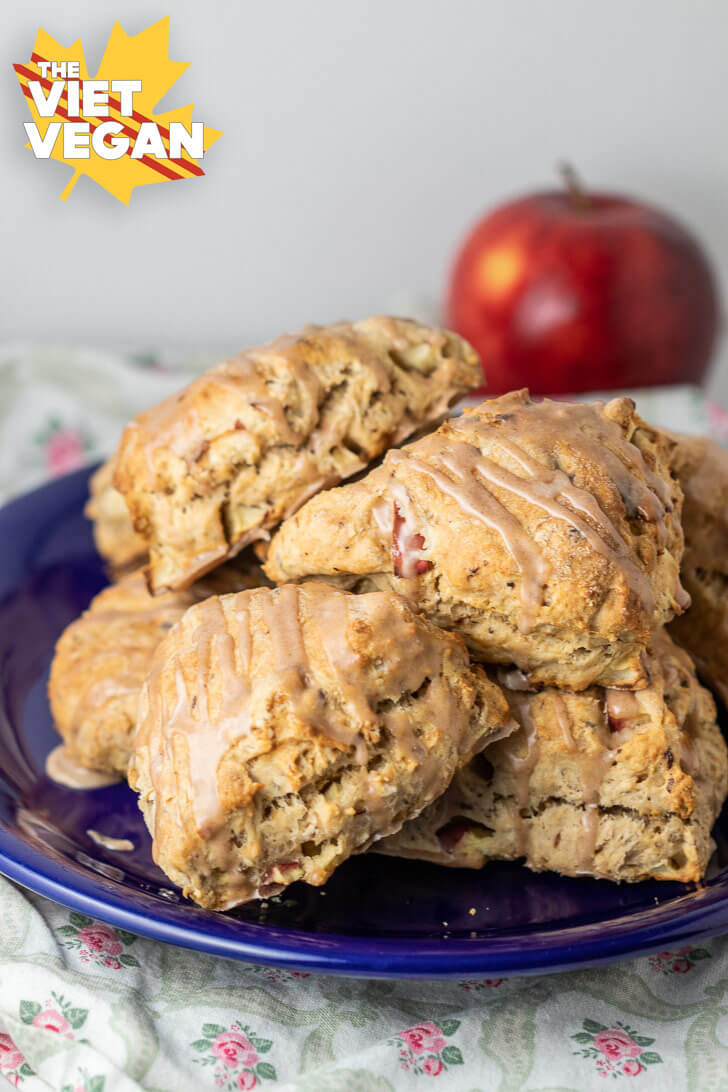 Ingredients
1 tbsp flax meal
3 tbsp warm water
1 tbsp apple cider vinegar
1 tsp vanilla extract
3/4 cup (180 mL) soy milk
2 1/2 cups (350 g) all purpose flour
2 tbsp (30 g) brown sugar
1 tsp ground cinnamon
1 tbsp (12 g) baking powder
1/2 tsp salt
1/2 cup (110 g) vegan butter (I used vegan Becel/margarine)
1 cup chopped local Ontario Red Prince Apples
Frosting
1 tsp ground cinnamon
2/3 cup (100 g) powdered icing sugar
2 tbsp soy milk (or water)
Instructions
Start by making a flax egg by combining flax meal and warm water in a small bowl and let gel for 5 minutes.
Make buttermilk by combining apple cider vinegar, vanilla extract, and soy milk and let thicken.
In a large mixing bowl, combine all purpose flour, brown sugar, cinnamon, baking powder, salt and stir to evenly mix ingredients.
Cut in vegan butter until you have pea-sized crumbles in the flour. Add soy buttermilk mixture and flax egg to the batter and mix until almost combined.
Add the diced apples and turn over onto a well-floured surface. Shape into a rough oval shape and cut into 10 triangles.
Transfer to a baking sheet and bake for 20 minutes at 375F.
Once golden, remove from oven and let cool on a wire rack,
Meanwhile, combine ground cinnamon, icing sugar, and soy milk to get a glaze. Drizzle over cooled baked scones and let dry for about 20 minutes. Store in an airtight container (these also freeze well).