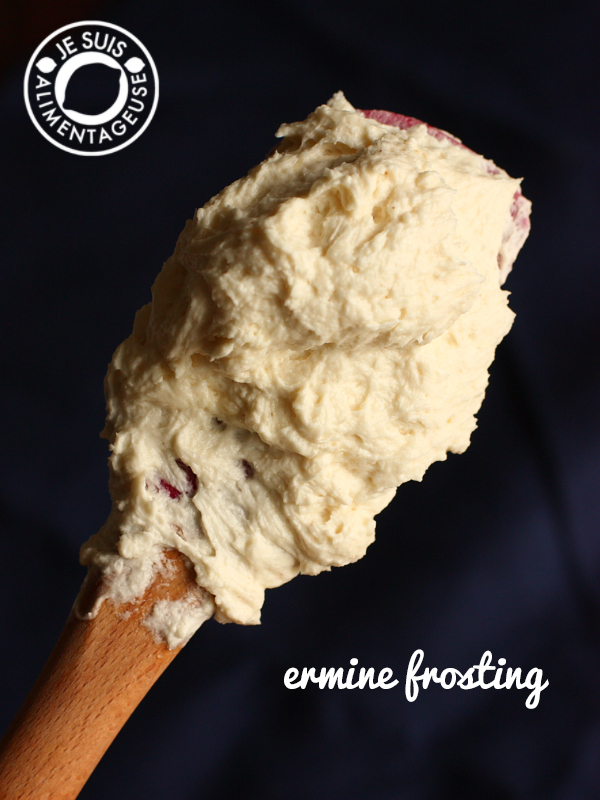 November is a month of anticipation. After the quick month of October's festivities, sugar, and pumpkin-filled days, November rolls along with the anxiety-ridden weeks of being crazy busy as both the calendar and academic year come to an end. Christmas paraphernalia appears earlier than usual to replace the spooky skeletons and pumpkin spiced goodness and you're left wondering where the year went. What happened to spring? Summer? Fall seems far away as malls and coffee shops constantly remind us of the brisk winter ahead with their red and green displays with frosted windows. But worry not, because pumpkin still lives on. And why slather pumpkin in dense and creamy cream cheese icing, when you could wrap it in a blanket of vegan ermine frosting?
My last pumpkin recipe of the year comes to you on Wednesday, but before I share that, I need to share this frosting recipe, because it deserves a post of its own. This frosting is a beautiful fluffy cloud that is reminiscent of the rich feathery lightness of swiss meringue buttercream. I want to live on a cloud of this. It's like a pillow around my cake.
I'm surprised this frosting hasn't become all the rage yet. It's smooth and buttery, which makes it totally understandable why it's called ermine frosting. While a little more high maintenance than the easy 3-ingredient cream cheese frosting, the extra step of cooking the flour and milk is worth the trouble. The cooked mixture makes a thick, pudding-like mixture, and when gradually beat into butter and sugar, it creates this lusciously light yet still very rich frosting. It's not too sweet, but it's a great complement to a subtly flavoured cake like red-velvet or this pumpkin apple spice cake that I'm sharing on Wednesday. Although the gluten in the flour is a key component in the chemical structure of the frosting, I imagine that a xanthan gum-enriched GF all purpose flour would have a similar effect.
The best part is, I made this frosting totally vegan. Instead of milk, use almond milk, and instead of butter, use a vegan butter replacement. You can add different flavours to the frosting: cocoa powder for chocolate, different extracts like orange essence, rose water, or even some cocoa butter would take this frosting to the next level.
I think I'll just have a bowl of vegan ermine frosting and a spoon to myself as I try to power through the next few days of work and deadlines. Ah the life of the student, but I can see the light at the end of the tunnel. I think I'm finally ready to stop being a student.
For those that know me, that's a big deal. I've had a hard time letting go. But anyway, more about that later.
I'll share this cake recipe on Wednesday. Happy Monday everybody <3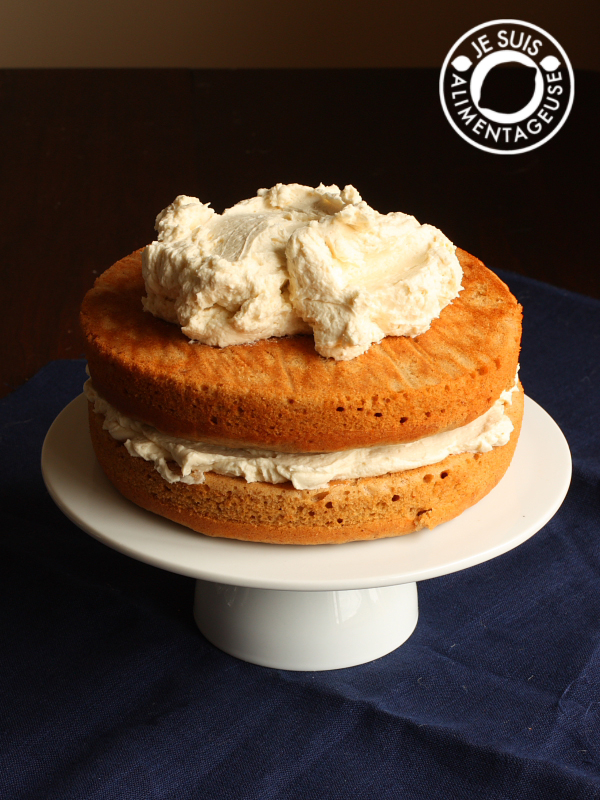 Ermine Frosting
Ingredients
1/2 cup flour
2 cups unsweetened almond milk or other milk alternative
2 cups butter (Earth Balance)
2 cups granulated sugar
2 tsp clear vanilla flavouring (or natural extract, it just might not have the same white colour)
Instructions
In a pot under medium low heat, continuously whisk together flour and milk until you get a pudding-like consistency. It'll be ready when you can lift the whisk and drip some of the mixture and it'll leave a trail. (About 10 minutes).
Remove from heat and let cool, whisking every so often to get prevent a skin from forming and to speed up the cooling process.
Meanwhile, beat 2 cups butter (chopped into smallish pieces) with vanilla flavouring and 2 cups sugar until light and fluffy.
Add the completely cooled flour/milk pudding 1 tbsp at a time, or in a very slow, thin stream into the butter mixture, beating constantly. Once you slowly incorporate all of the flour mixture, you'll have a beautifully light and fluffy frosting.
Keep frosting and frosted cake in a cooled place, this frosting isn't that great in the heat.