I love meal-prepping these vegan lentil patties with Sriracha tahini sauce
to enjoy on salads, sandwiches, or even just on their own!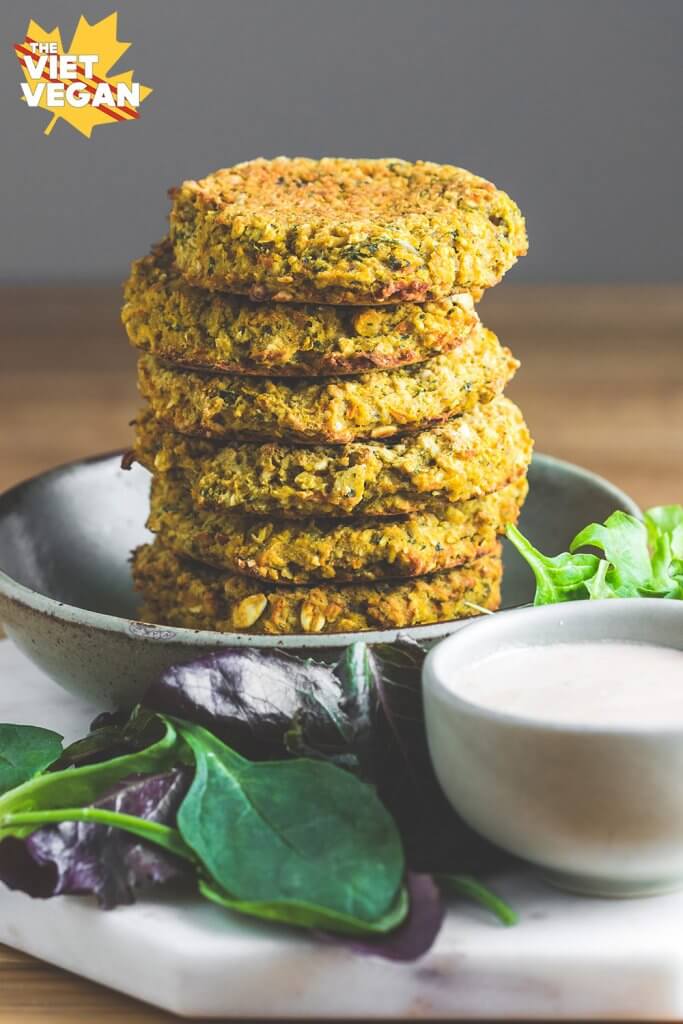 Lately I've been doing a little bit more meal-prepping, or rather mostly just trying to incorporate more whole foods into my diet instead of just eating IKEA veggie balls and spaghetti all the time. Although Eddie and I have eaten about 3 bags worth of veggie balls in the last month and a bit so I mean, I'm still eating them a lot. But these vegan lentil patties have been another form of vegan protein that's chock-full of flavour and veggies to make me feel a little better about my life choices.
Meanwhile I've been recovering from two separate colds that I got over the past two week, the first I got from Eddie, which was basically a week long headache, some nausea, and a lot of sniffles, and the second from Janelle, manifesting as an annoyingly unsatisfying cough and more gunk coming out of my face than I thought possible. But that's kind of gross and I apologize, because this is a food blog and I'm trying to make y'all hungry here.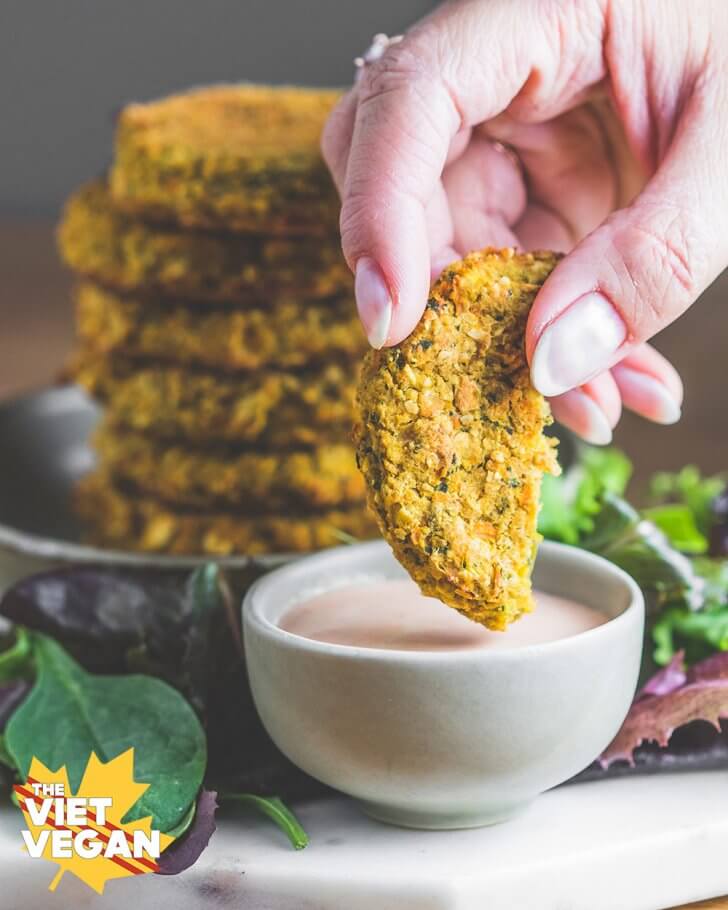 I've been trying to stay calm and relatively unstressed through all the wedding planning and general life stuff happening, because the past year has been about managing my emotions and not letting them escalate to the point where I break out in stress hives and eczema. My skin has been relatively good since the first little outbreak immediately after my little stressful deep-dive into wedding planning. But I've got things under control. Or rather, I'm letting things get out of control without me having this constant need to keep everything in order. Life is messy, and I'm messy, so I've decided that I need to stop letting the little things take more power over me than they should. I'm allowing myself to not work myself into exhaustion. To relax and to take things one day at a time.
I like to think it's working out so far. But I'm late on this blog post and recipe video so who knows if this is the right outcome?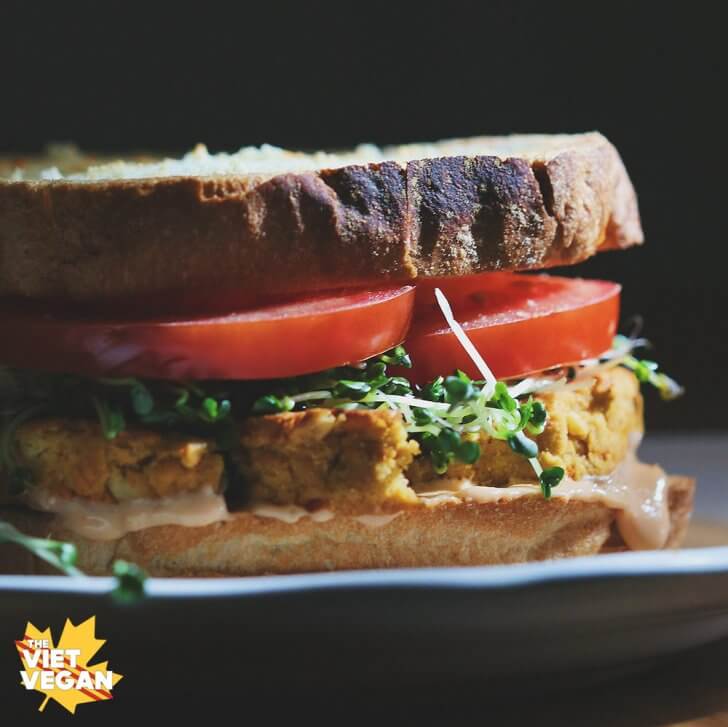 A couple weeks ago I went out to the bar to reunite with some old camp friends, and I drank in public for the first time in a long time. I had about 8 drinks that night (over like 7 hours, so it's not totally irresponsible), went out to a gay bar with my friends, and let loose for the first time in forever and it was fun, but tiring and exhausting at the same time. By 1 AM all I wanted to do was go home and take off my makeup but we stayed out until about 2:30 AM. I don't -believe- I was hungover the next day but I definitely wasn't feeling 100%. I was still pretty tired.
But that night reminded me that it's okay to let go and let loose. To be a little more silly in public and to not stress out about things out of my control. It was a pretty good time :)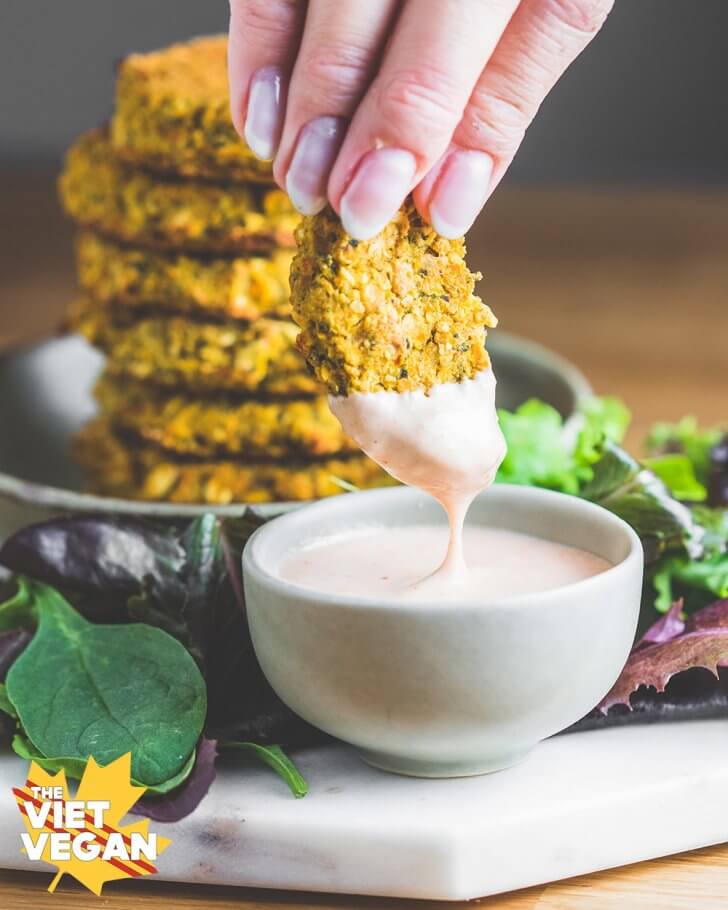 I think this year will be more of me just trying to let loose and be okay when things don't go my way. Learning to cope, learning to just chill. Most people who first meet me don't realize how high strung I actually am because I just sort of bottle it all up but clearly that wasn't working that well for me, so here's me turning over a new leaf.
Anyway, hope you enjoy this recipe, here's a video of me making these vegan lentil patties while still totally delirious and sick if you want to see how I made them haha.
Yield: 20-24 patties, 1 heaping cup of sauce
Vegan Lentil Patties and Sriracha Tahini Sauce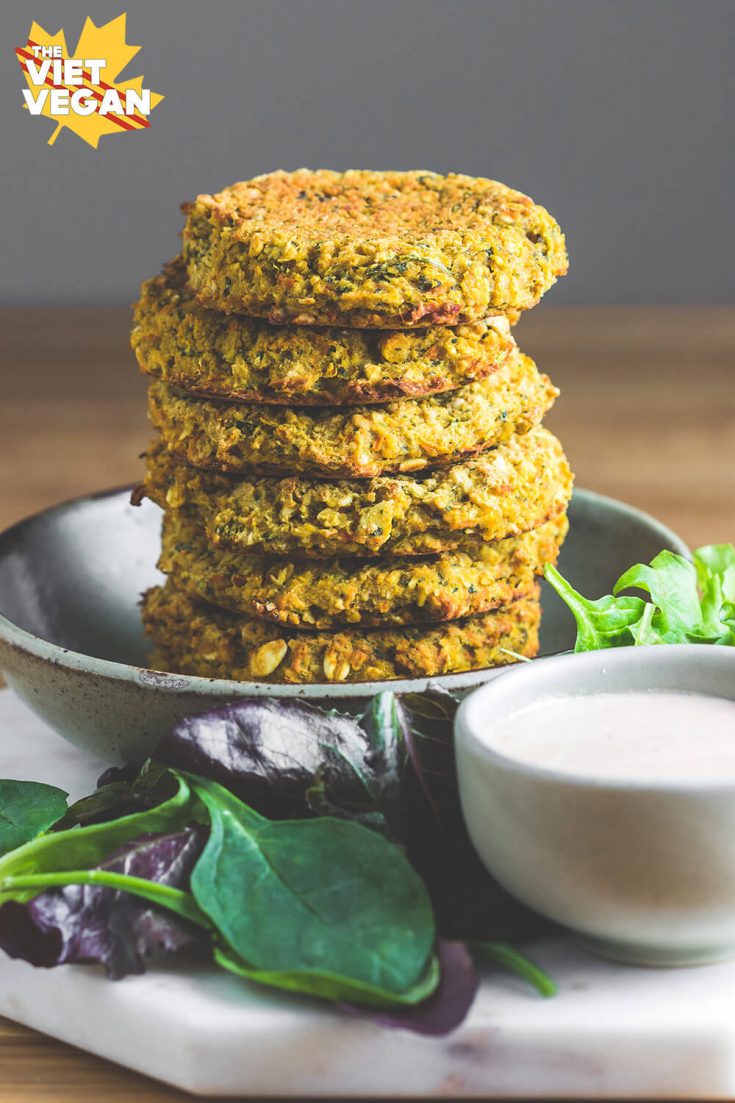 Ingredients
For the Lentil Patties
1 cup red lentils, rinsed and drained
2 cups water
1 tbsp oil (I used sunflower)
1 large onion, diced (~1 cup)
2-3 medium carrots, diced (~1 cup)
1 tsp garlic powder
1 tsp onion powder
1 tsp ground paprika
1/2 tsp ground turmeric
1/2 tsp ground cumin
1/4 tsp cayenne powder
3/4 cup rolled oats (to be processed) + 1/4 cup rolled oats
1/2 packed cup cilantro, roughly chopped with stems
1 tsp kosher salt
Sriracha Tahini Sauce
1/4 cup water
1 lemon, juiced
1/2 cup tahini
1 tbsp sriracha (use less if you don't like it spicy)
1/4 tsp kosher salt
Instructions
Cook the rinsed red lentils in a small pot with 2 cups water. Bring water to a boil then lower to a simmer and cook covered for 15 minutes until lentils have absorbed all the water and are soft, and almost a mashed potato consistency. Remove from heat and set aside.
In a small pot over medium heat, cook onions and carrots with oil until translucent and soft, about 10 minutes.
Add garlic powder, onion powder, paprika, turmeric, cumin, and cayenne powder and stir to cook the spices. Deglaze the pan with a splash of water to get any of the caramelized flavour off the pan and then stir to cook off the excess water (about 1-2 minutes). Remove from heat and set aside.
In a food processor, process 3/4 cup rolled oats until it becomes a coarse flour (I show the texture in the video). Add the salt, onion/carrot/spice mixture, and chopped cilantro to the food processor and blitz until uniform in texture (not totally pureed but one consistent texture). You can add in the remaining rolled oats and blitz just to break them up a bit OR you can stir them in whole, totally up to you.
Combine this processed mixture with the lentils with a spatula until incorporated. You may need to add water or more processed oats until you get a mixture that will hold its shape but isn't so dry that it'll crumble.
Preheat oven to 400F.
Scoop 3 Tbsp sized balls onto a lined baking sheet and flatten with wet or oiled fingers so your fingers don't stick to the patties.
Bake for 15 minutes until the bottoms are browned, then flip and bake for 5 more. (If your oven runs cooler, you may need to bake for an additional 5-10 minutes). Remove from baking pans and let cool on a wire rack. Repeat until all the mixture is used up.
Sriracha Tahini Sauce
Combine water, lemon juice, tahini, sriracha and salt and whisk together until combined and uniform. Thin with a little more water if you want to use as a dressing, keep as is for a sandwich spread or a dipping sauce. Enjoy!