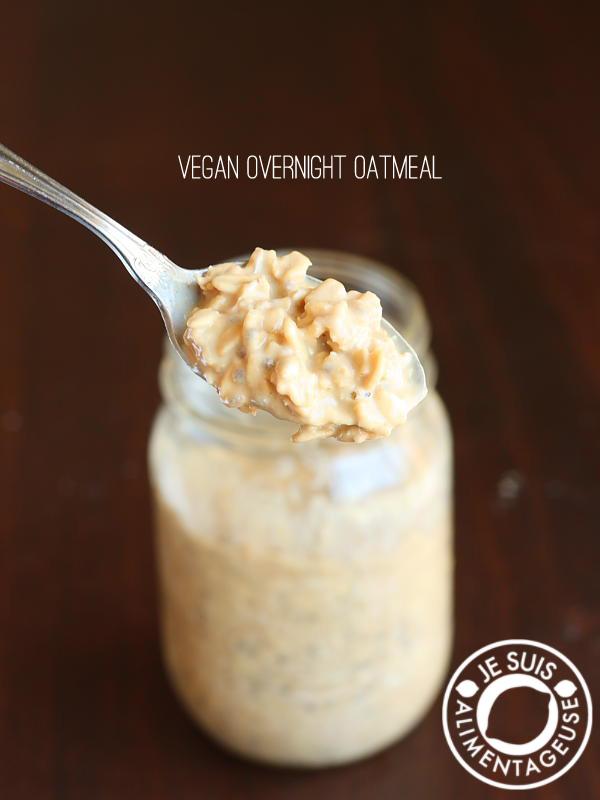 I've tried really hard at liking oatmeal. The first time I tried it I was 14. This guy that I had a huge crush on at the time said he loved oatmeal, so I thought, hey. If he loves oatmeal, and I were to love oatmeal, maybe he'd love me. Basically 14-year-old Lisa logic was super flawed, but let's not dwell on that. It turns out, I don't love oatmeal. (He didn't love me either). How about we don't dwell on that either. But you know what? These vegan overnight oats are actually really good, this coming from someone who doesn't like oatmeal.
I actually was inspired to make overnight oatmeal after seeing so many people make peanut butter jar oatmeal to get the last delicious morsels of peanut butter in the bottom of the jar. After recently finishing up a batch of honey-roasted peanut butter, I decided to make some overnight oats. I though some extra fibre in the morning would be a good way to start the day.
On a side note, does the fact that I'm thinking of fibre intake make me old? My birthday is this Friday and all of a sudden I'm feeling particularly old. Not that growing old is bad, actually I feel like my age is in sync with my personality/demeanour and people aren't surprised when they find out how old I am.
You might be confused. Let me explain.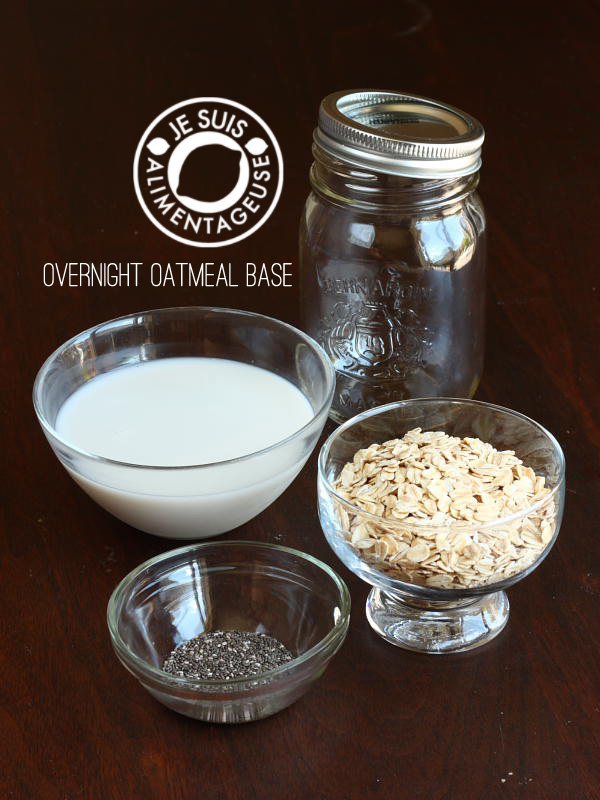 All of my life, people have always thought that I was older than I actually was. I don't think it was really based on my looks, I mean, I've been 5'5 since I was 14. Pretty much the same size too, I was size 4 in grade 9, and by the time puberty took its toll on me I was a size 6 at the end of high school. Hips man. Hips. Now I'm at a healthy size 8, actually between size 6 and 8 depending on what kind of cut the pants are. Skinny jeans were not designed with muscular calves in mind.
So for physical traits, I don't believe I have a particularly "aged" face or anything. I think the thing that confused people the most was my personality. I guess I was more mature than my age, but it was ridiculous sometimes. Once when I was in grade 7 (age 12), someone asked me what my major was.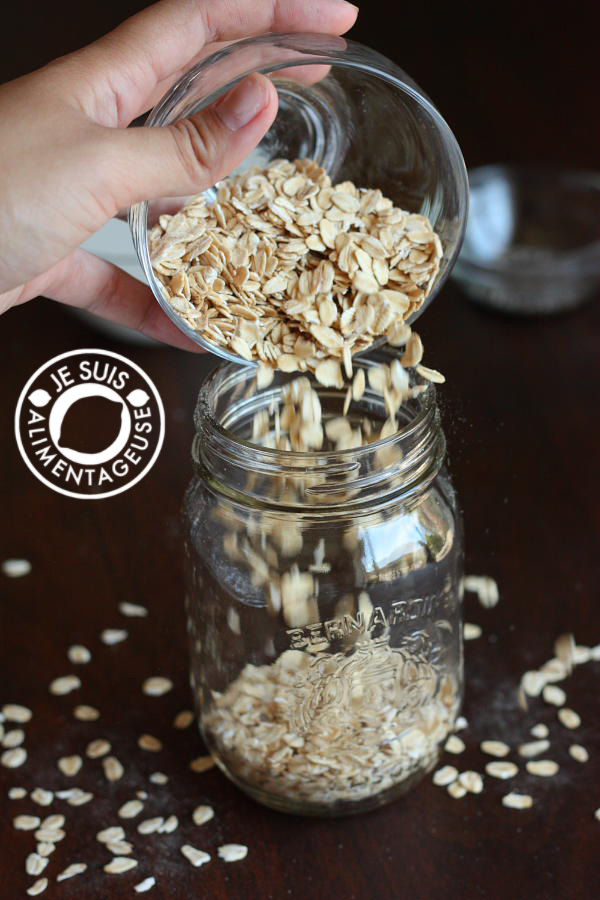 "Excuse me? I'm not even in high school yet."
Followed by nervous titters and pats on the head. "Oh my! You're only 12? You're so mature for your age".
You'd think I would possess some sort of asian magic where people think I'm young forever. My mom possesses this asian magic. She still looks like she's in her early thirties (let me reiterate by saying I'm turning 23. You do the math.). She's a magical anti-aging beauty. Mom, I hope I get your magical anti-aging magic.
But I digress. This oatmeal is packed with fibre, vitamins, protein, it's naturally gluten-free (make sure you buy the GF certified stuff if you're GF though, sometimes it's processed in the same place as flour), lowers your cholesterol, and apparently lowers your risk for diabetes. Basically oatmeal is anti-aging magic for your body. There's a reason why Aveeno stuffs all of its products with oatmeal. Anti-aging magic. Seriously.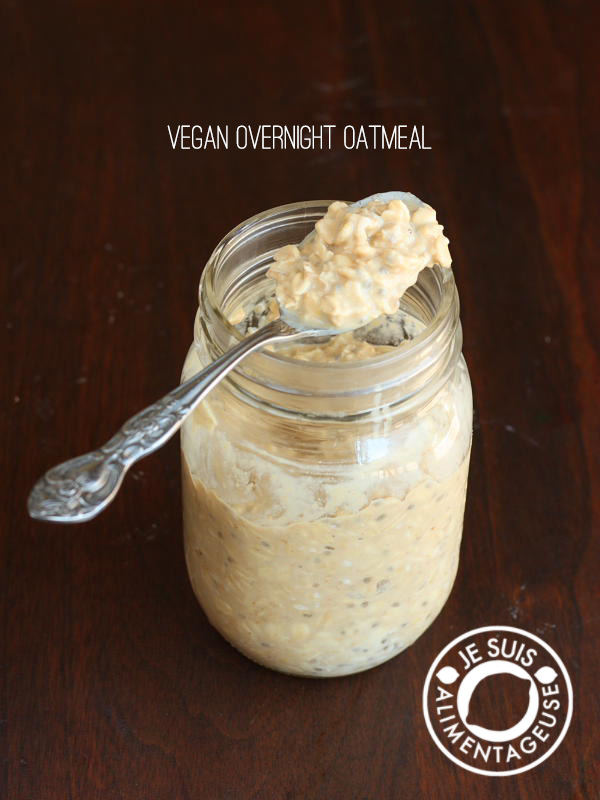 You can easily modify this recipe by using other milk alternatives (or regular milk if vegan isn't your goal here). The chia seeds make your oatmeal creamy by adding some superfood power to it as well. Feel free to add chocolate chips, cinnamon sugar, fruits, berries, or other types of nut butters. It's your oatmeal, do what you want with it!
Vegan Overnight Oats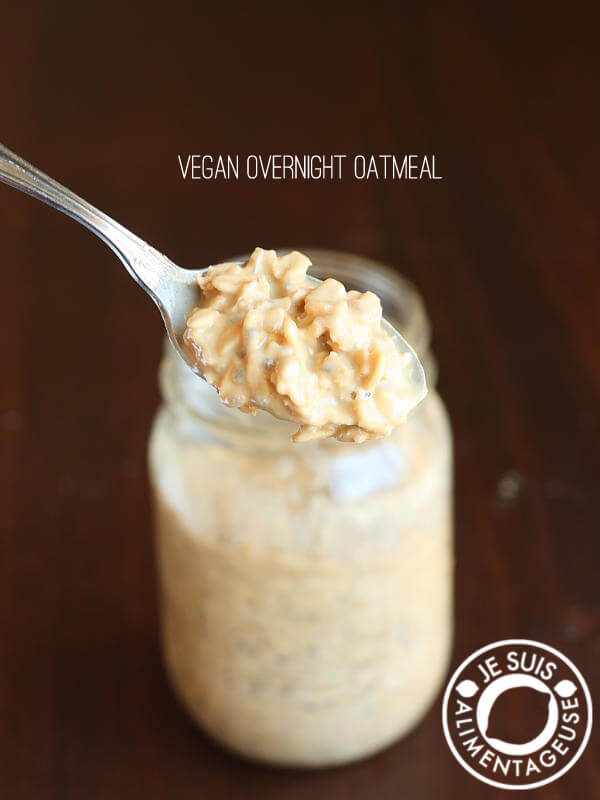 Ingredients
- 3/4 cup rolled oats (to keep GF, ensure that the oats are processed in a GF facility)
- 1 cup almond milk (or other milk alternative)
- 1 tsp chia seeds
- Optional add-ins:
- Chocolate chips
- Natural peanut butter
- Berries or other fruits
- Grated carrot + carrot cake spices (cinnamon, nutmeg, cloves, and allspice)
- Cocoa powder
- Classic brown sugar
- Honey (well, if you add honey then it ain't vegan =P)
Instructions
In a sealable jar or container, mix together the oats, milk, and chia seeds.
Add in whichever flavours you like, in my photo there I've added about 2 tbsp of natural peanut butter and about 1 tbsp of brown sugar.
Let sit in fridge overnight or for at least 8 hours. Enjoy in the morning cold, or microwave to have hot cereal =)