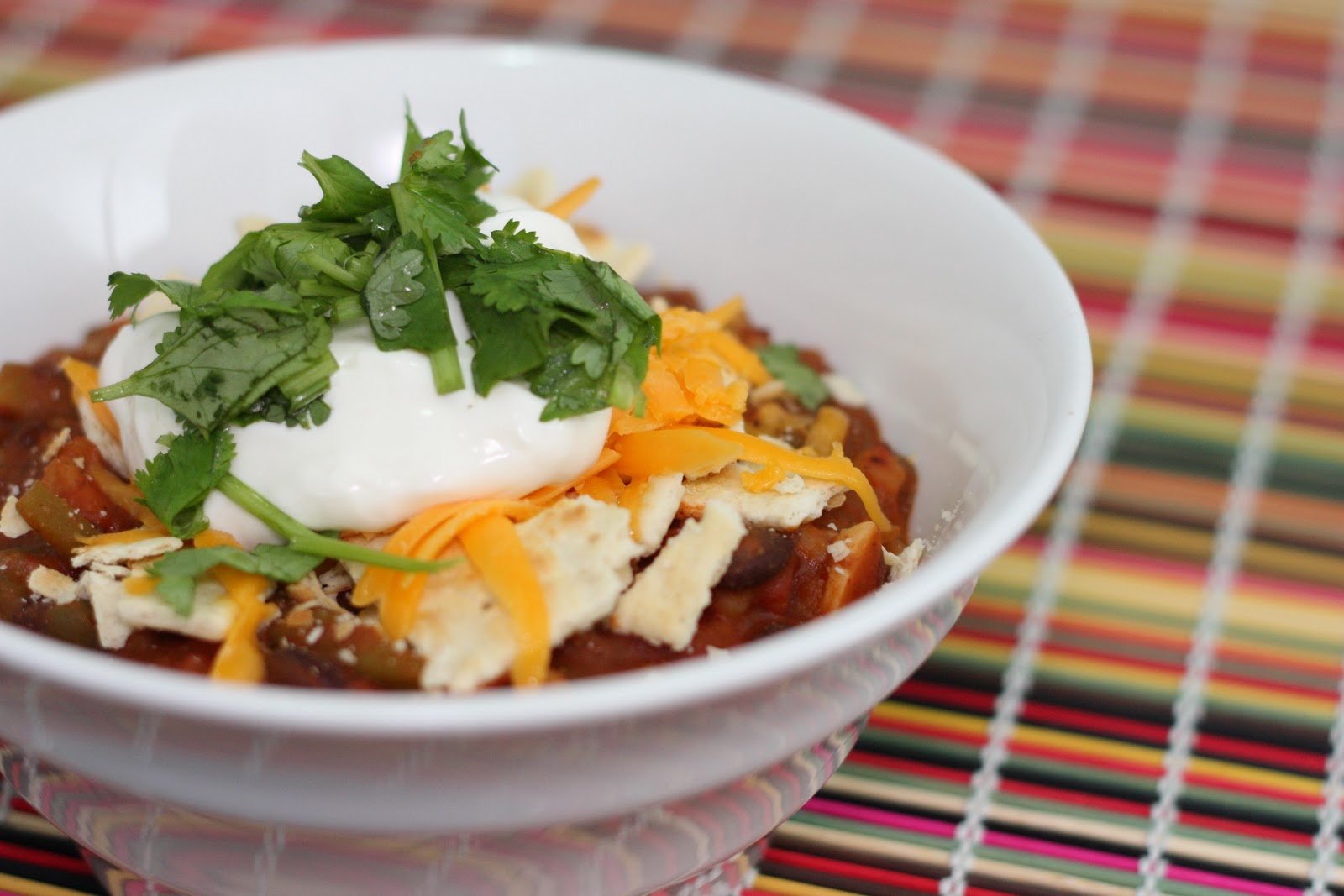 For me, chili is one of those things you HAVE to eat some time during the winter. It's fine to eat it during the summer, but I love me some chili after a nice skate on the canal. My style of chili is pretty much taking whatever I have in my fridge and cupboard that I can throw together. I also was afraid that without the texture of the ground beef, chili just wouldn't be the same. But alas, I found a nice hearty substitute that works well for flavour, as well as for texture, for some vegetarian chili.
BARLEY!
It fills in the spaces between the veggies the same way ground beef does. I love barley.
I added some cinnamon because I love cinnamon, but you have to be careful with how much you add, because you want it to compliment the cumin and add that little touch of warmth, not make your chili taste like a tomato-ey cinnamon roll. I also don't like cumin a whole lot, but I recognize its part in this chili and I counteract it's distinctive flavour with the cinnamon.
Vegetarian Chili
Ingredients
3 tbsp olive oil
1 large onion, diced
3 cloves garlic, peeled and minced
2 cans diced tomatoes
1 can black beans
1 can red kidney beans
1/2 cup pearl barley
4-5 cremini and white mushrooms, washed and quartered
1 red bell pepper, diced
1 green bell pepper, diced
1 jalapeno pepper, minced (keep the seeds if you like a little spice)
1/2 tsp cumin
1/5 tsp cinnamon
1 tsp garlic powder
1 tsp onion powder
2 tbsp flour
2 tbsp chili powder
1 tsp crushed chili flakes
1 tsp salt (this may depend on how you like the taste. I suggest tasting your chili before adding the appropriate amount of salt)
1 tsp pepper
To garnish:
Vegan Sour cream
Vegan cheddar shred
Cilantro, chopped
Saltine crackers, crushed
Other vegetables that taste great when substituted in this chili:
Zucchini
Carrots
Sweet potato (cubed)
Butternut squash (cubed)
Parsley (chopped)
Instructions
In a large pot over medium heat, cook onion, garlic and olive oil until onions are transparent and garlic is fragrant.
Add mushrooms and cook until softened.
Pour can of diced tomatoes into the pot and let simmer. Rinse and drain beans and add to pot.
Add red, green and jalapeno peppers and pearl barley, stir to incorporate.
In a separate bowl, mix together the spices: cumin, cinnamon, garlic powder, onion powder, flour, chili powder, chili flakes and pepper. Add to the pot and stir. Let cook for 3-5 minutes and give it a taste. Add salt to taste.
Lower the heat to 2 or 3 and let chili simmer for 30-45 minutes. You'll see all the vegetables cook and meld together and become some sort of uniform stew. The barley will need about 30 minutes to fully absorb the liquid. Stir occasionally to keep any of the ingredients from burning at the bottom.
Spoon out and enjoy! Chili gets better the next day because all the spices settle into everything. It makes things much more delicious.