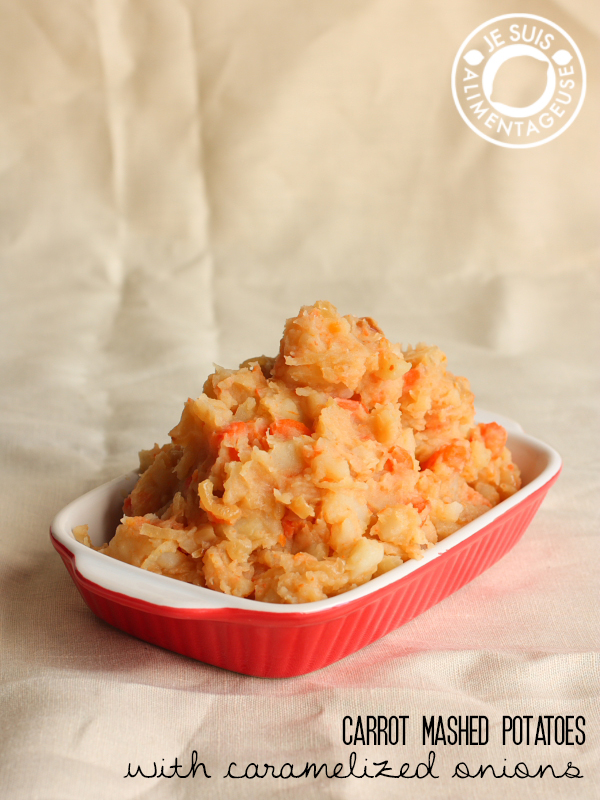 Dear humanity: Stop comparing food with crack cocaine. Crack pie, crack cookies, crack dip. I'm talking about restaurants, food writers, food bloggers, moms, dads, even kids. It's tacky, intolerant, ignorant, and insensitive to people who have had or have an addiction to crack cocaine.  I get it, whatever the food is, it's addictive. It fires the pleasure neurons in the brain and stimulates the craving for more. The use of hyperbole with comparing food to drugs is not an uncommon practice, it's used as a catchy and/or refreshing way to describe food. But addiction is not catchy nor is it a trend. Addiction affects people's lives in numerous ways. It can damage friendships and destroy families. Lost jobs. Adverse health effects. My point is, let's not compare food with an addictive substance, okay?
I'm not trying to shame the people making these comparisons, nor am I trying to shame anyone who has ever been affected by addiction to any substance, be it cocaine or cigarettes. There are simply more creative and descriptive ways to explain how great some food is. Sensory description does so much more. For example: these carrot mashed potatoes with caramelized onions.
Caramelized onions brings out the natural sweetness in the tender carrots, enveloped in a blanket of velvety potatoes. 
That tells me so much more than comparing something to crack. "These potatoes were like crack!" Okay, first of all, that just tells me they were addictive. But why are they addictive? What does it even taste like? If you're comparing your food to the taste of crack, that wouldn't be very accessible to those who've never tried crack before (not that I'm encouraging it).
These amazingly addictive potatoes don't make global headlines and farce thanks to an infamous Toronto mayor.
Could you imagine?
BREAKING NEWS: ROB FORD IS ADDICTED TO CARROT MASHED POTATOES!
See what I mean? The two are not interchangeable, so stop, I beg of you.
For other articles about using crack as a descriptor for food, see these articles (from which I've found a couple resources/references)
Yield: 4 generous servings, 6 regular ones
Carrot Mashed Potatoes with Caramelized Onions – And Language Sensitivity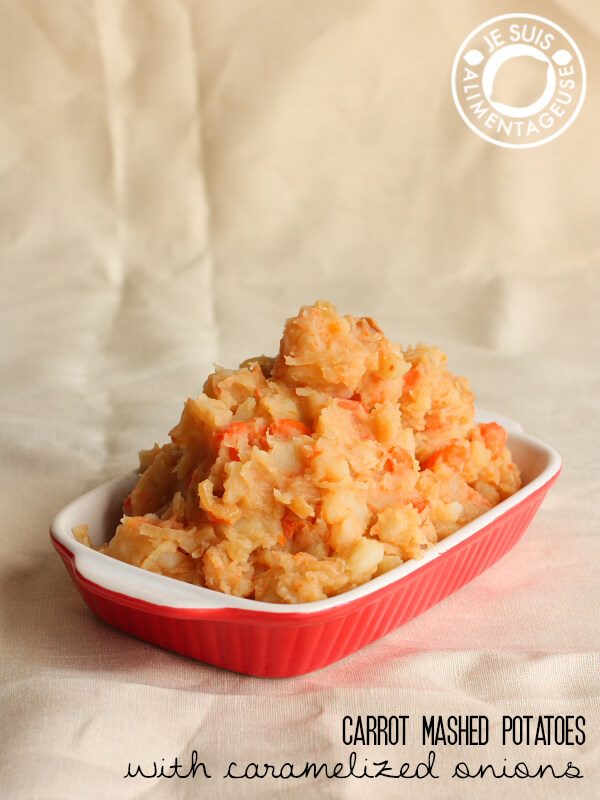 Ingredients
2 large onions, sliced
2 tbsp olive or coconut oil
3 lbs potatoes (about 7 medium sized potatoes), peeled and diced
4 medium sized carrots, peeled and chopped (smaller than potato pieces)
1/3 cup vegan butter
1/2 cup almond milk or other milk alternative
salt to taste
Optional garnish: vegan parmesan, nutritional yeast flakes, dairy parmesan, gravy
Instructions
Over medium-low heat, caramelize the onions and oil, stirring every 5-7 minutes, covering with lid. Cook until onions are cooked down completely and wet-looking (20 minutes). Remove lid and raise temp to medium heat, and continue to cook until browned, stirring frequently (another 10 minutes). Set aside.
In a large pot of boiling water, cook the diced potatoes and chopped carrots until fork tender (about 20-30 minutes, depending on how you cut them). Strain and combine them with the caramelized onions, vegan butter, and almond milk, using a wooden spoon to mash for a chunkier texture, or a potato masher for a more even and smooth texture.
Add salt to taste, serve with the optional garnishes mentioned above.