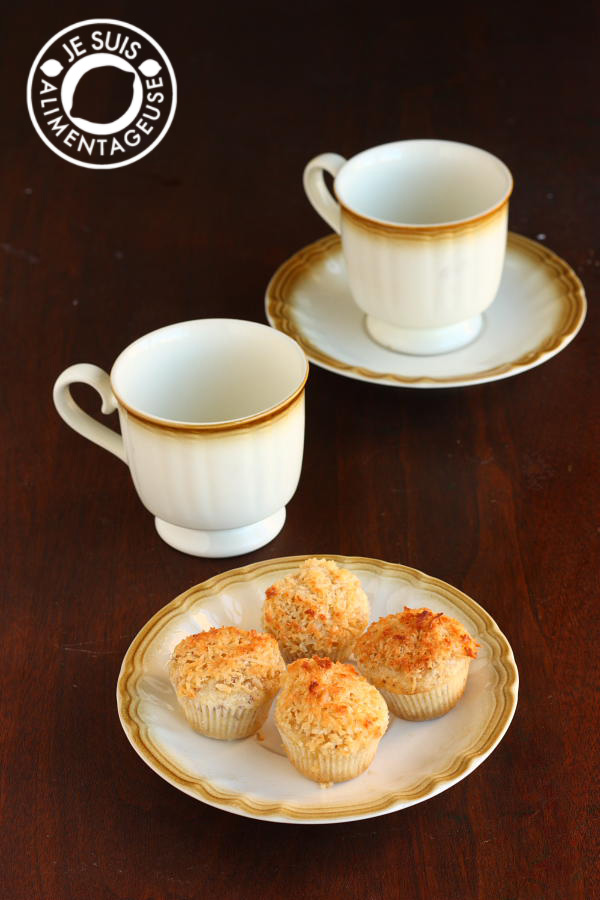 I actually kind of messed these up. These were the winners of the cupcake category for the Vegan Bake-Off in which I participated back in February (Runner-Up for Donuts and Pastries category with my Vegan Lemon Donuts). I had these cupcakes and they blew my mind!
They were fluffy. Chewy. Sticky. Coconutty. AND VEGAN.
What's not to love?
So when the Toronto Vegetarian Association released a PDF of the cookbook of some recipes from the bake off to TVA members and participants, I KNEW I had to make myself a batch.
I think I messed up because I should have made it in an 8×8 pan. That way I would have avoided the hassle of individually icing each cupcake, then broiling, then prying the cupcakes out of the pan. But man. These. Are. Delicious.
The top layer is broiled and it literally takes the cake to a whole new level. The cake itself is so great and fluffy, and the top layer has some chewy, crunchy coconut shreds and GAW. It's amazing. The Antique Appetite is a genius and deserved to win that category 100%. and the flax meal makes me feel like I'm helping my digestive system even though I'm eating a fist-full of sugar. But that fact that these cupcakes are vegan also make me feel happy about my life choices.
Give these a try. You will not regret it.
Yield: 12
Coconut Brulee Cupcakes
Ingredients
- 2 tbsp flax meal + 5 tbsp warm water (or other egg replacer for 2 eggs)
- 2 tbsp coconut oil
- 1/2 cup almond milk
- 3/4 white sugar
- 1 cup flour
- 1 tsp baking powder
- 1/2 tsp salt
- [For the top layer)
- 3 tbsp Earth Balance
- 5 tbsp brown sugar
- 2 tbsp almond milk
- 1/2 cup unsweetened shredded coconut
Instructions
Mix together flax meal and warm water and let sit for 2-3 minutes until it has thickened.
Add the coconut oil, almond milk, and sugar. Mix until incorporated.
Sift in flour, baking powder and salt.
Preheat oven to 350F.
Divide the batter among lined cupcake pans (either 24 mini-cupcakes or 12 regular sized cupcakes).
Bake for 25-30 minutes or until a cake tester comes out clean when poked in the middle. You can also bake this in an 8x8 square pan (just make sure to grease and flour the pan)
While it's baking, prepare the top layer by beating the Earth Balance and brown sugar together until incorporated.
Add almond milk and coconut and beat until fluffy. Spread over the cupcakes/cake and broil until the coconut is golden and the top is bubbling.
Remove from oven, let cool on a wire rack (if you made them into cupcakes, remove and make sure you put some paper towel under them because it'll get a little oily.